February 26, 2012 | No Comments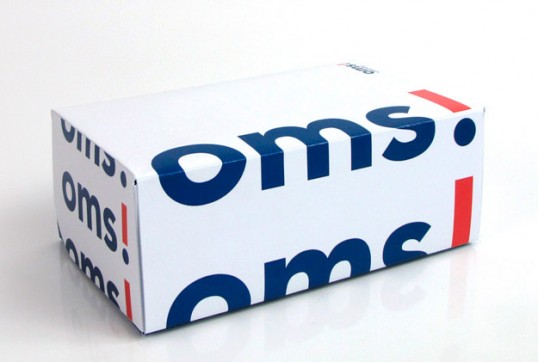 Designed by Solid Studio | Country: Italy
"OMS is a line of shoes headed by Original Marines. The need for renewal is born by the poor success of the product, both to the public at deployment. Starting from the renewal of the packaging, revealed several problems: too many product lines and were poorly organized and the mark was not sufficiently impactful."
December 18, 2011 | 6 Comments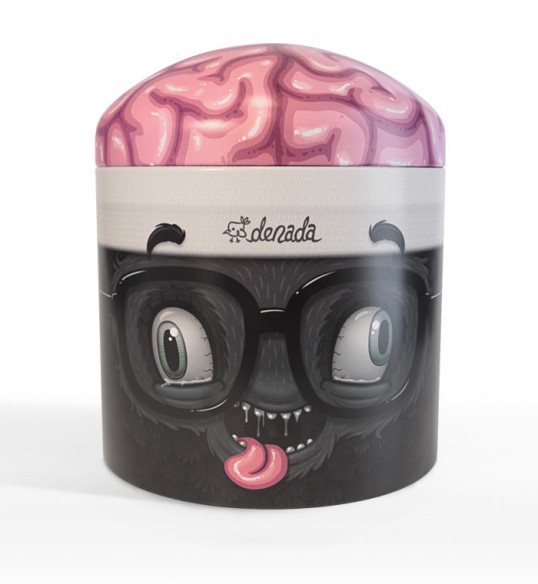 Designed by Andreas Krapf | Country: Germany
"The goal was to create a unique and fun packaging for the Denada T-shirt. The tin package can be used as a storage container after unpacking the order.
November 12, 2011 | 4 Comments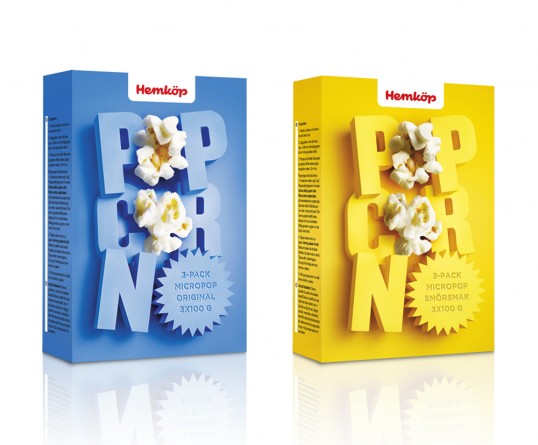 Designed by Kostym | Country: Sweden
"Hemköp is a part of the Swedish grocery chain Axfood. The stores are in central locations throughout Sweden. Hemköp offers its customers a wide and affordable range of inspiring foods and good service to meet and exceed customer expectations."
October 25, 2011 | 8 Comments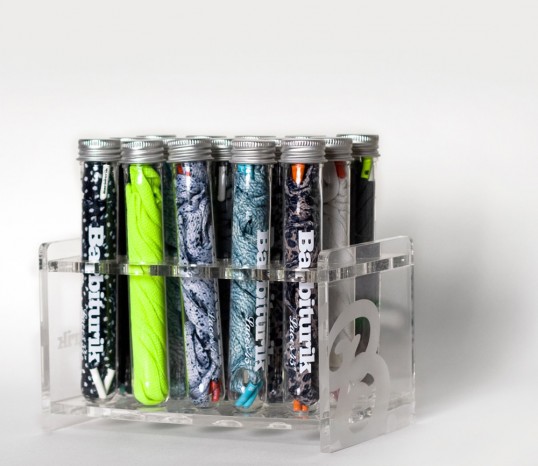 Designed by Barbiturik | Country: France
In 2002 Rémy Hernandez had a life altering skateboarding crash which left him a quadriplegic. After a few years of rehabilitation and reflection he decided to stay focused on his passion of skateboarding by starting his own skate brand.
October 12, 2011 | 2 Comments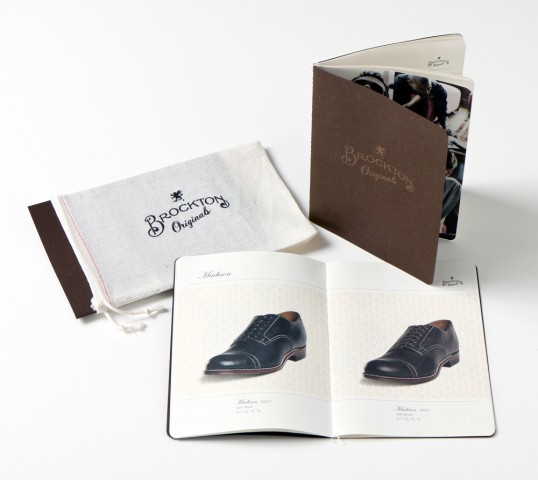 Designed by BVK | Country: United States
"Brockton Originals is an homage to William H. Stacy and Henry Adams crossing paths in the most unlikely of places—a shoe store. Since 1875, Stacy Adams have been crafting shoes for men with a flair for color, texture and style. To enhance these original styles, sleeves were rolled up and original patterns and blueprints were dusted off. These revisited designs were highlighted in a simple brochure and silk-screened bag to generate interest."
October 2, 2011 | 3 Comments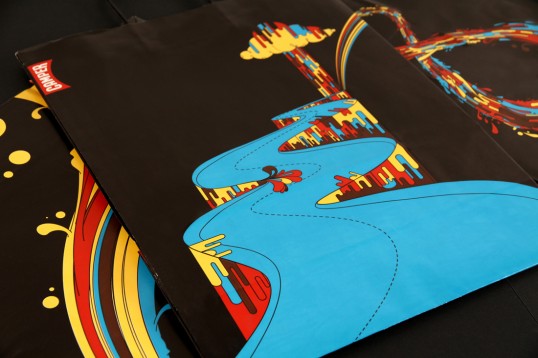 Designed by Swing Swing | Country: Spain
"Camper commisioned Swing Swing the design their spring-summer retail bags. One bag portrays the brand as a big and colourful infinite loop and the other as the rainbow at the end of the walk."
September 25, 2011 | 1 Comment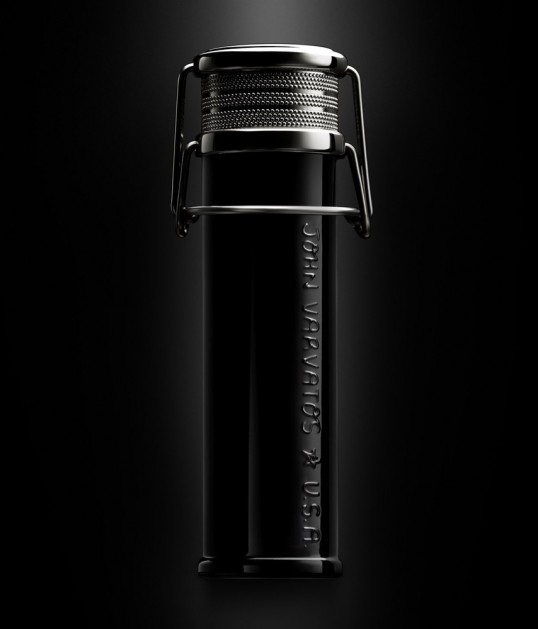 Designed by YARD | Country: United States
"Following in the incredible success of his Collection scents, John Varvatos debuts the first ever fragrance under John Varvatos Star USA. The concept and designs for the bottle, packaging and campaign were created by New York agency YARD—led by Executive Creative Director, Stephen Niedzwiecki. YARD has partnered with John Varvatos and all of his brands for over 7 years.
September 12, 2011 | 1 Comment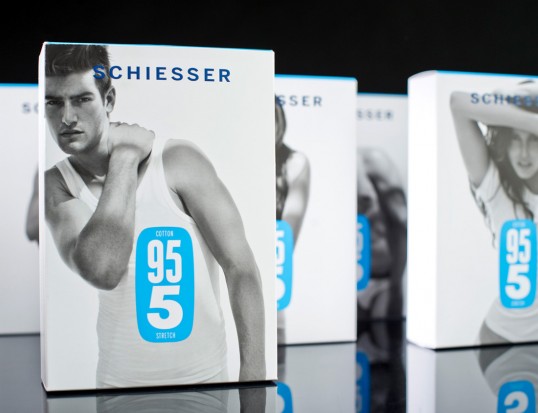 Designed by Hatch Berlin | Country: Germany
"In collaboration with Claudia Hammerschmidt Hatch Berlin took care of the new package design of the prestigious german heritage brand schiesser and worked on their new corporate design, including the creation of the 95|5 brand logo."
September 6, 2011 | 2 Comments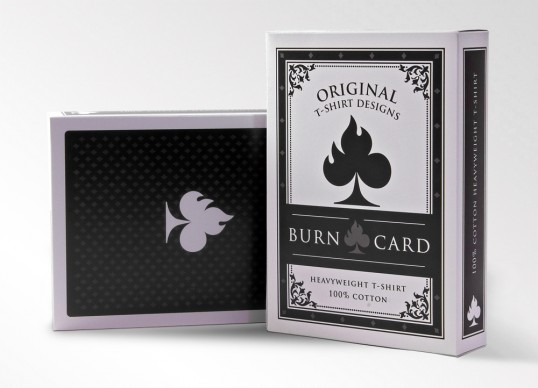 Designed by Burn Card Clothing | Country: United Kingdom
"Burn Card Clothing make original t-shirts all of which proudly adorn the iconic Burn Card emblem. Our whole brand is themed on classic playing cards which we have always felt have a really cool style about them. We ship all of our t-shirts out in oversized playing card boxes to tie all the elements of our brand together."
August 12, 2011 | 8 Comments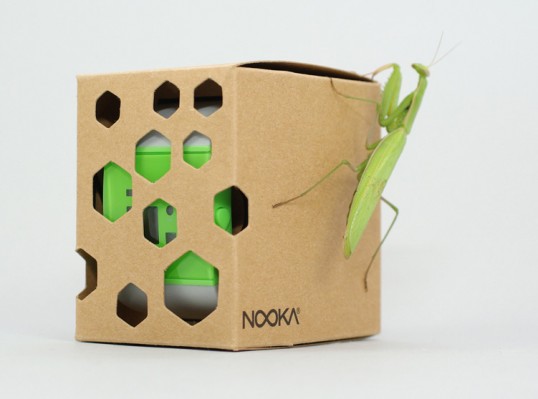 Designed by Nooka | Country: United States
"Nooka is continuing its tradition of green packaging with the introduction of the Nooka Glue-less custom box. This paper packaging is truly eco-friendly, requiring minimal material, minimal labor and is biodegradable. The new packaging will be shipping with the Zub 40 line as part of our fall 2011 collection.
Nooka is a New York fashion design company founded by artist/designer Matthew Waldman. The ethos of Nooka is universal communication, which guides the creation of products with enhanced functionality that engage the mind as well as the body—mindstyle™.
Most prominently known for its line of timepieces, Nooka has expanded their range, creating a Mindstyle™ brand with the addition of innovative accessories and a fragrance."