September 16, 2012 | No Comments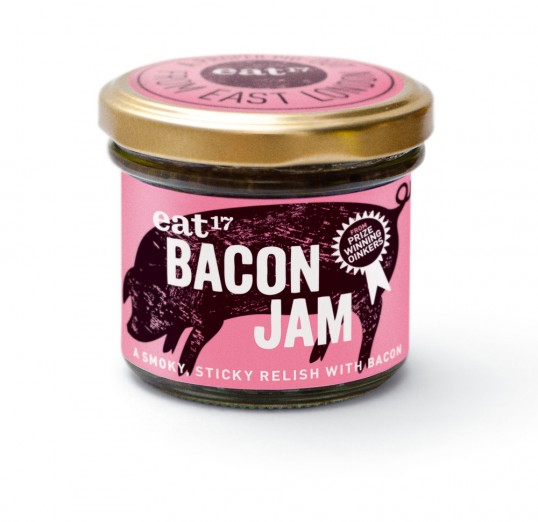 Designed by Together Design | Country: United Kingdom
"Together Design has created new packaging, point of sale and web design for quirky artisan condiment Bacon Jam.  Concocted by independent bistro Eat17 in Walthamstow Bacon Jam started out as a local phenomenon but newly launched with branding by Together Design, has now secured shelf space at Tesco. 
Together Design worked with the artisan producer to develop distinctive labels and messages that stand out on shelf and celebrate its meaty and modern credentials. 
"Katja Thielen, Creative Director at Together Design says "Bacon Jam is an unusual product and that sense of creativity was the starting point for the branding. Relishes don't usually contain meat, so we needed to convey that strongly on pack. The other task was to develop a quirky tone of voice to bring out its artisan character".
September 5, 2012 | 6 Comments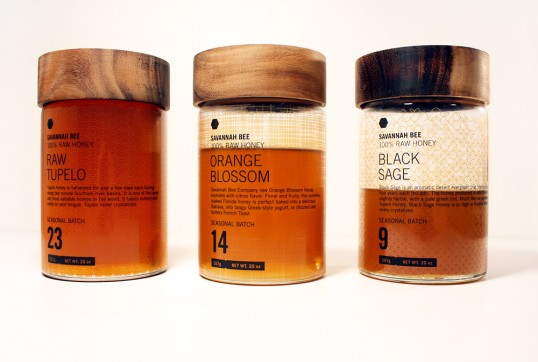 Designed by Collin Cummings | Country: United States
"I fell in love with the idea of repackaging honey because of the timelessness of honey production. The process employed by honey bees hasn't changed. To reference this highly industrial procedure, I chose a typographic direction that felt sterile. To counterbalance the type, I designed a few complicated and emergent patterns that hide behind the color of the honey when the bottle is full. As you use the product, the elegant patterns are revealed in a second layer as a homage to the beauty and timelessness of such a refined and perfected practice such as honey production."
August 29, 2012 | 2 Comments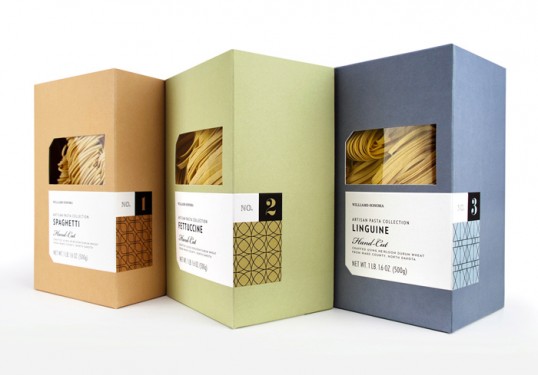 Designed by Williams-Sonoma Brand Packaging Dept. | Country: United States
"As part of the new 'pantry essentials' line of products within the Williams-Sonoma stores, this package was meant to be a modern interpretation of simple and classic pasta packaging.  The intention was for it to feel high-end and artisanally crafted to highlight the single origin nature of the semolina flour used to made this hand-cut pasta."
August 27, 2012 | 4 Comments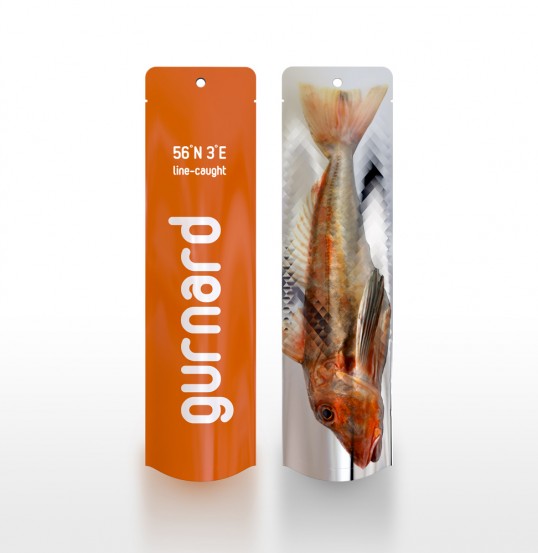 Designed by PostlerFerguson | Country: United Kingdom
"Supermarkets are expanding their fresh fish offerings to include more sustainable species like gurnard, mackerel and skate. These fish are cheaper and just as tasty, but customers often shy away from them because they are unfamiliar and occasionally just plain ugly.
This fish packaging proposal helps put these fish back on equal standing with their more recognized brethren by placing them in an attractive and highly recognizable packaging solution. The packages are intended for use at fresh fish counters. Constructed from a double layered polyethylene, they are airtight, resealable and can be filled with ice for transport to keep your fish fresh until it hits the pan!" 
August 24, 2012 | No Comments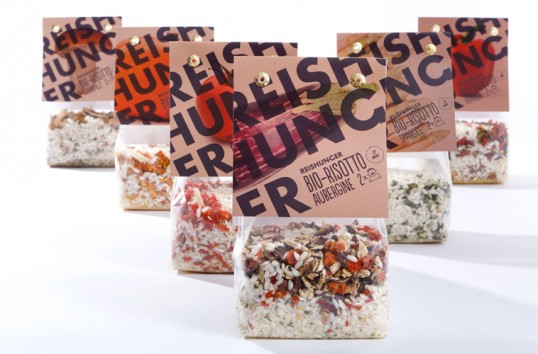 Designed by Grabowski Böll | Country: Germany
August 19, 2012 | 1 Comment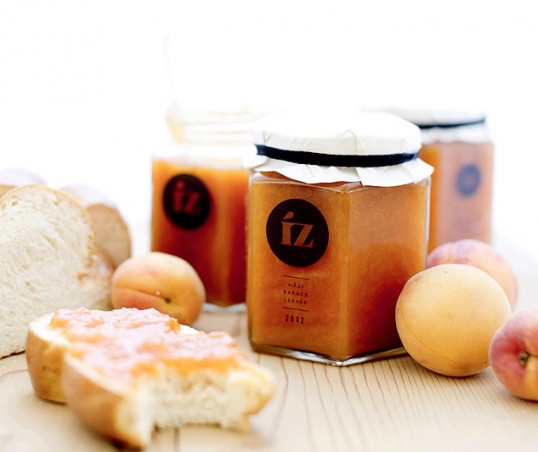 Designed by Eszter Laki | Country: Hungary
"I was invited to my mother's garden in Szentendre to pick apricots. The result was at least 5 kilos, so I had to think about a way to save it for the winter. I asked my friends to help me, so we decided to make jam out of it. We boiled and peeled them, and used a secret recipe of my friend's grandma. Next day we filled the jam into small jars, from then on I only had to think about some branding. Íz means "taste" in hungarian, but also the name of the jam you fill the pancakes with."
August 14, 2012 | 1 Comment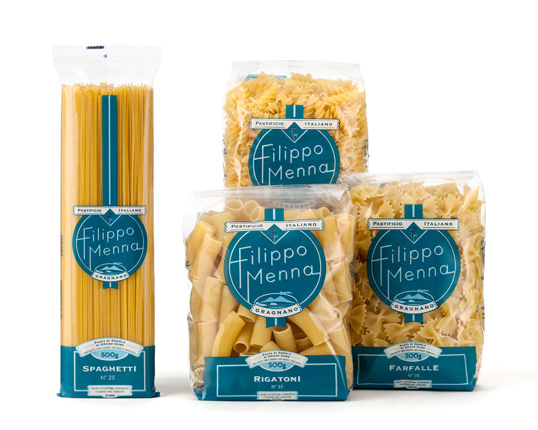 Designed by Angelini Design | Country: Italy
"A package destined for the foreign market, that expresses the taste and spirit of a typical Italian product: Pasta Garofalo arrives in Brazil with Angelini Design.
The packaging of pasta Filippo Menna has been studied by Angelini Design to export our good name overseas: the classic transparency of the packages was joined by a symbol of the Vesuvius and the traditional color of the city of Naples, light blue.The Italian touch on this packaging is evident, inside it is the most traditional line of products for Garofalo: this pasta in fact takes its name from the son of the Group's president, and is prepared according to the classic recipe of Gragnano."
August 13, 2012 | 4 Comments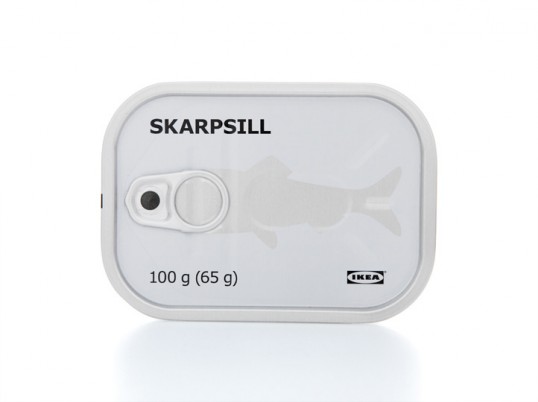 Designed by Stockholm Design Lab | Country: Sweden
2012 Cannes Gold Lion winner.
"IKEA is a worldwide Swedish home furnishing company with 28 distribution centres and a global network of 267 stores attracting a total of 590 million visitors.
Stockholm Design Lab created a design and packaging concept when the company combined its various food and catering units under the IKEA brand. The aim of the Swedish Food Market is to enhance the Swedish identity of IKEA."
August 9, 2012 | 3 Comments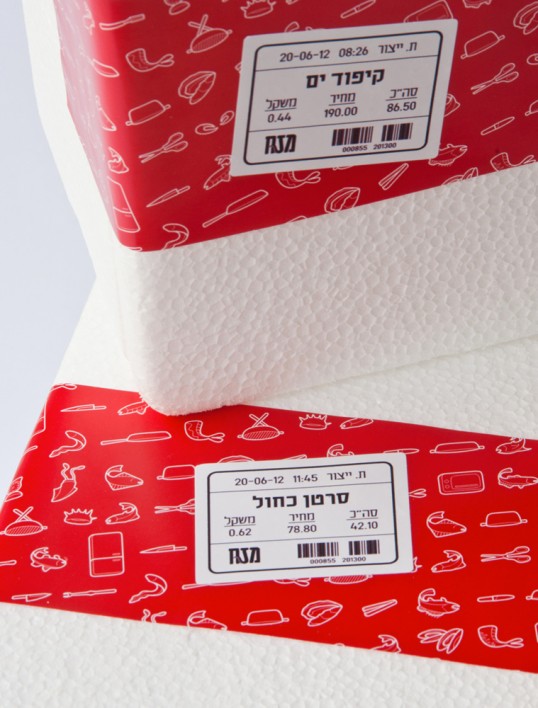 Designed by Ron Keren | Country: Israel
"A concept store specialising in the selling of sea food and guiding the customer through the step by step process; choosing a product from the broad range of exotic raw materials, appropriate handling and storage, through to ideal preparation techniques.
The packaging of the products has been custom designed to ensure that quality and freshness are maintained. Each package is accompanied with a general culinary explanation specific to the product it contains. Visual language techniques were employed throughout the project in the format of sea-food icons. The clean and clear lines provide the customer with an easy and informative pathway to connect with the culinary world under the sea."
August 3, 2012 | 2 Comments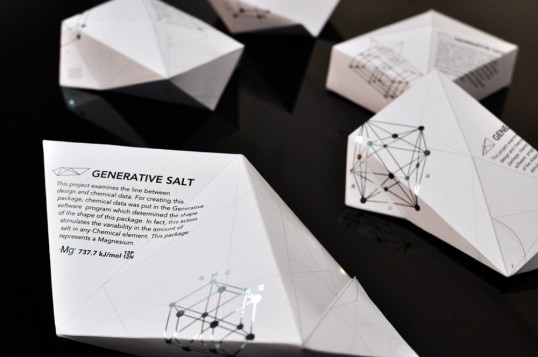 Designed by Dan Moukatel | Country: Israel
"This project tests the boundaries between designing and chemical data. During my research on salt, I discovered that the salt that we all are familiar with and use for cooking purposes, actually plays a much bigger and important role in our lives. It turns out that salt is found in almost any chemical element around us in different amounts and dosages.
During the production procedure of table salt in Dead Sea Works, four other chemical elements are being refined: potassium, aluminum, bromine and magnesium, from which we produce all sorts of materials that are of use to us in daily living. In my project, I decided to focus on the four chemical elements and to visualize the changing of the salt in each one of them."