November 8, 2010 | No Comments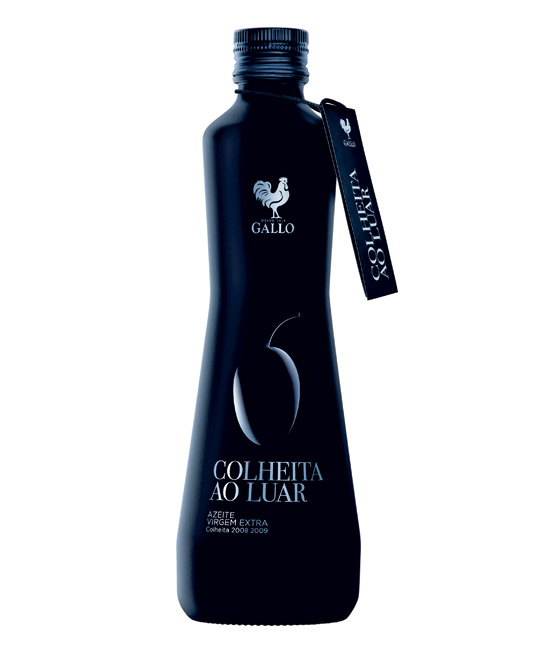 Designed by RMAC | Country: Portugal
"From the perspective of the harvest moon, a certain time of the day in which the olives' qualities are at their peak and give rise to an exceptional quality olive oil, creating a single bottle that can be identified at first glance. A literal approach, which plans to merge in a unique way the night's darkness (matte black bottle) and the moon's glowing brightness (silver cover and screen print on the bottle), which illuminates the olives and gives it a very special character."
November 7, 2010 | 1 Comment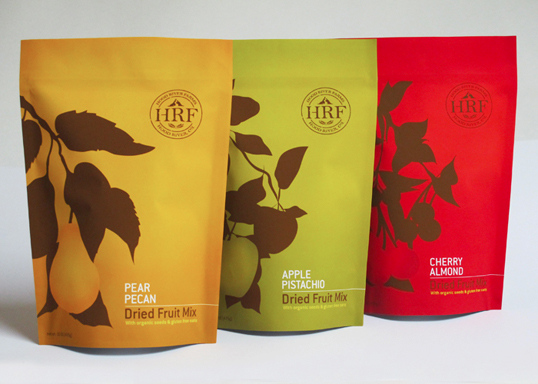 Designed by Tim O'Brien | Country: United States | Font: ITC Conduit
"This set of packaging is one piece of an identity system designed for a fruit distributor in Hood River, OR. The objective was to balance contemporary + organic styling."
November 3, 2010 | 3 Comments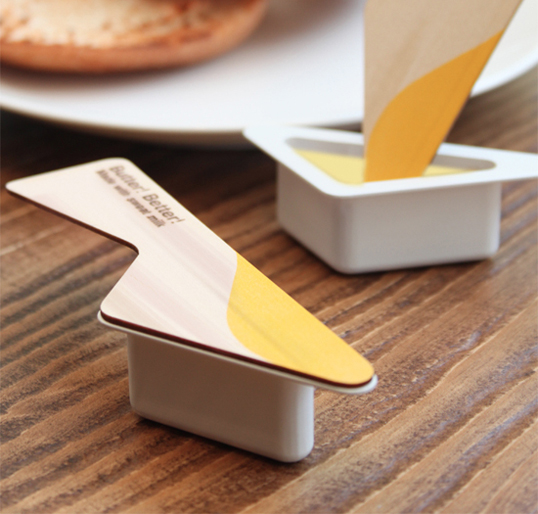 Designed by Yeongkeun | Country: South Korea
"Whenever we eat bread, at the picnic, in the cafe or airplane, we usually use disposable butter. I replaced its ordinary container lid with a wooden, knife shaped one. This way butter can be easily and quickly spread. Butter has 4 flavors which allow the user to make a choice, just as he would chose his favorite ice-cream. This container is not only easy and fast to use but also it makes daily routine of spreading butter more fun and exciting."
October 27, 2010 | 3 Comments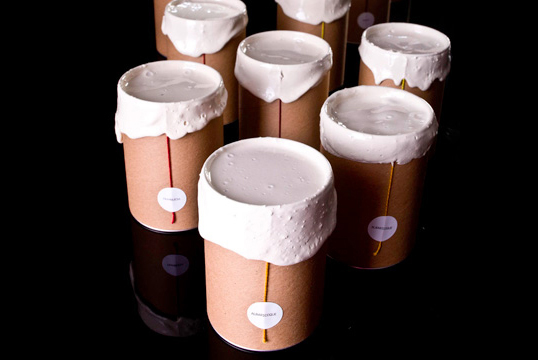 Designed by Zoo | Country: Spain
"Packaging design for the new fresh yogurt product line by chocolate artist Rubén Álvarez."
October 25, 2010 | No Comments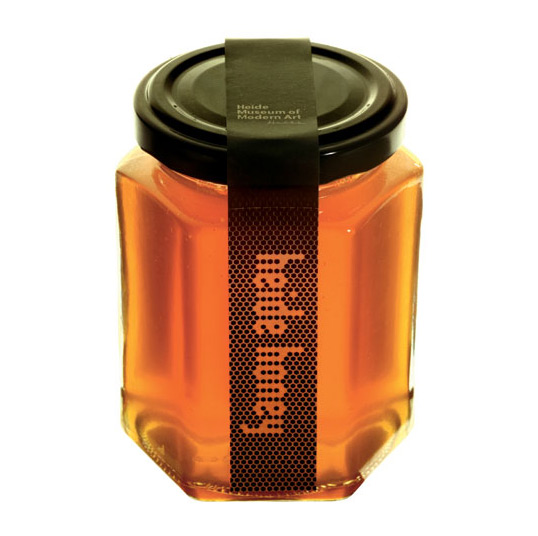 Designed by Pidgeon Design | Country: Australia
"Heide Museum of Modern Art produces and sells its own honey. The packaging and point-of-sale poster are both based on the Hex typeface developed by David Pidgeon."
October 20, 2010 | 1 Comment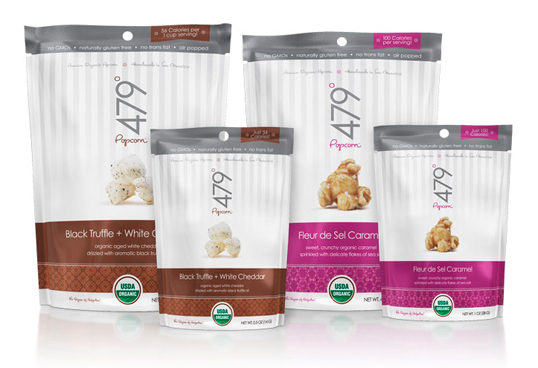 Designed by The Engine Room | Country: United States
"San Francisco-based, The Engine Room, Inc., has just launched this packaging extension for artisan popcorn maker 479° Popcorn. Now that 479° has made its mark as a higher end snack, a new pouch style container has been developed to hit a lower price point, facilitate a stronger wholesale push and reach a broader audience. The Engine Room adapted the original 6-sided box style to this 3-sided pouch, though maintaining the distinguishing minimalism of the brand identity."
October 19, 2010 | No Comments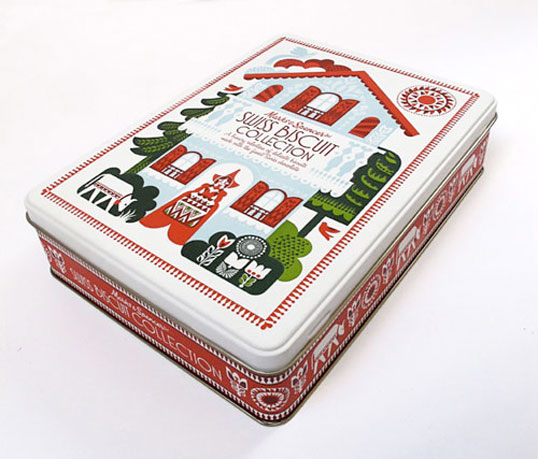 Designed by Sanna Annukka | Country: United Kingdom
For the second year running, Sanna Annukka has provided beloved British supermarket Marks and Spencer with gorgeous biscuit packaging for their 2010 Christmas range.
October 15, 2010 | 1 Comment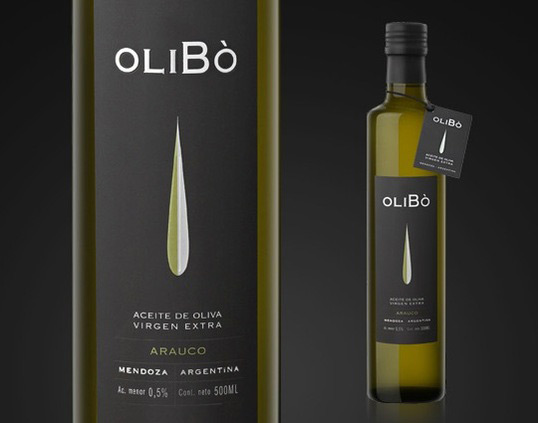 Designed by Dizen | Country: Argentina
"Olibò is a premium olive oil from Mendoza. The name comes from the Catalán Oli = Olive, and Bò = Good. We designed an elegant and stylish label in which appears a 'leaf/drop' of olive."
October 13, 2010 | 1 Comment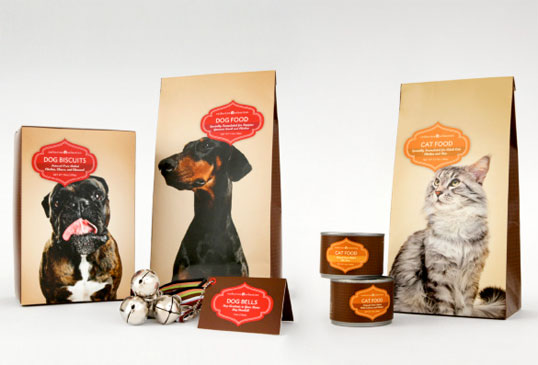 Designed by Nicole Berman, Cristina Rotundo, Maya Ostrader, Juancarlos Henriquez & Woorim Choi | Fonts: Verlag, MT Script
"Objective: Kmart needs to connect with its demographic on a psychological and emotional level to communicate quality and sophistication through strong product design and establish a deep brand loyalty throughout its many locations. Kmart also needs to focus on their customers needs as apposed to just their wants. The objective of this project was to redesign Kmart's packaging by developing a revitalized and refocused branding system. This was a collaborative project with four other students to create a house of brands for a new Kmart that will bring it above and beyond its competition, Target.
Continue…
October 11, 2010 | 3 Comments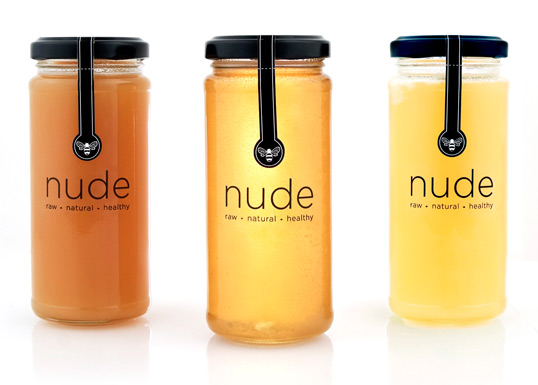 Designed by Edward Okun | Country: Canada
"Nude Bee Honey Co.® was launched in 2010 by entrepreneurs Edward Okun and Jared Cantor with the aim of delivering the most delicious raw honeys produced by independent beekeepers.
Working with independent beekeepers to deliver varietal honeys means a constantly evolving product line. Different types of honey come in and out of stock based on their limited supply, which means all of the honeys we carry at any given time are limited edition.
Produced throughout Ontario Canada, packaged in Guelph and distributed from our small but efficient warehouse in Kensington Market – Toronto, Nude Bee Honey Co.® is changing the way people love honey."