November 14, 2010 | No Comments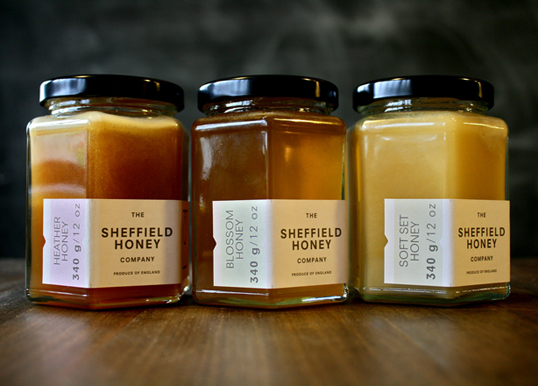 Designed by DEDass | Country: United Kingdom
"15 minutes from the DED Studio, Sheffield bees are busy making Sheffield honey. Made in Sheffield doesn't get more yummy than this."
November 12, 2010 | 1 Comment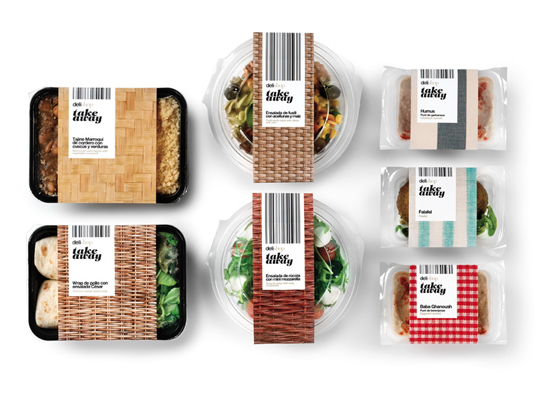 Designed by Enric Aguilera | Country: Spain
"The new line of prepared dishes "Take Away" for Delishop based on the concept 'urban picnic' is presented as a fun option to consume the products from different points of Barcelona."
November 8, 2010 | No Comments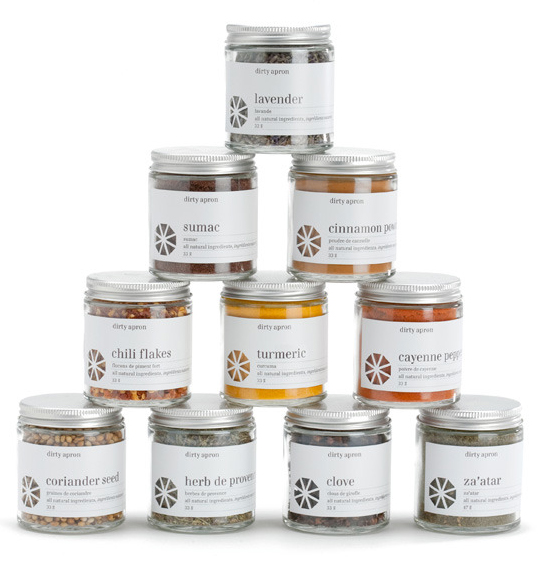 Designed by Glasfurd & Walker | Country: Canada
"The Dirty Apron Cooking School in Vancouver recently launched a new line of spices, blends, salts and olive oil.
Glasfurd & Walker was commissioned to design a clean, type driven identity and the packaging for the range – including gift packs with a flexible, modular structure to allow for various product combinations.
The labels feature a die-cut logo which gives the packaging a distinct shelf presence – allowing the diverse and vibrant colours in range of the spices to be showcased."
November 8, 2010 | No Comments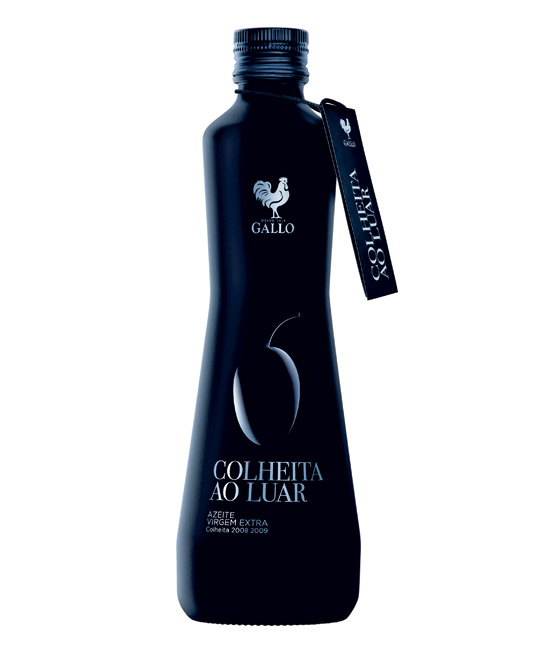 Designed by RMAC | Country: Portugal
"From the perspective of the harvest moon, a certain time of the day in which the olives' qualities are at their peak and give rise to an exceptional quality olive oil, creating a single bottle that can be identified at first glance. A literal approach, which plans to merge in a unique way the night's darkness (matte black bottle) and the moon's glowing brightness (silver cover and screen print on the bottle), which illuminates the olives and gives it a very special character."
November 7, 2010 | 1 Comment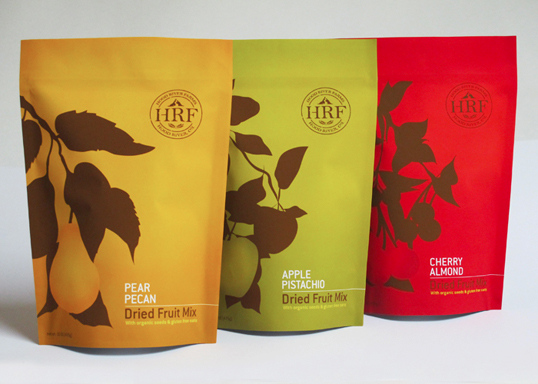 Designed by Tim O'Brien | Country: United States | Font: ITC Conduit
"This set of packaging is one piece of an identity system designed for a fruit distributor in Hood River, OR. The objective was to balance contemporary + organic styling."
November 3, 2010 | 3 Comments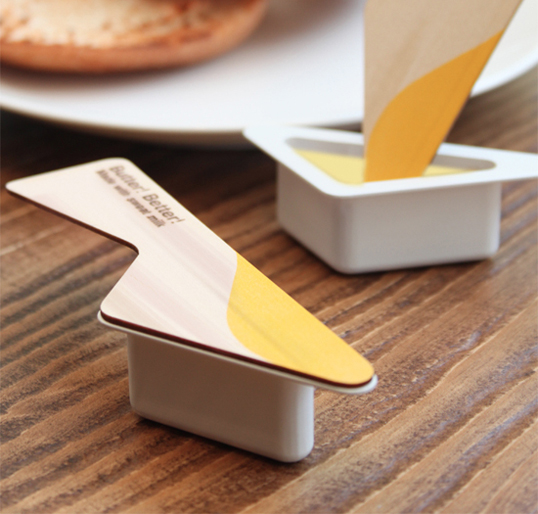 Designed by Yeongkeun | Country: South Korea
"Whenever we eat bread, at the picnic, in the cafe or airplane, we usually use disposable butter. I replaced its ordinary container lid with a wooden, knife shaped one. This way butter can be easily and quickly spread. Butter has 4 flavors which allow the user to make a choice, just as he would chose his favorite ice-cream. This container is not only easy and fast to use but also it makes daily routine of spreading butter more fun and exciting."
October 27, 2010 | 3 Comments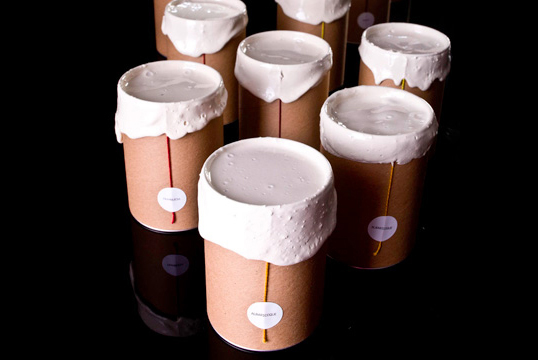 Designed by Zoo | Country: Spain
"Packaging design for the new fresh yogurt product line by chocolate artist Rubén Álvarez."
October 25, 2010 | No Comments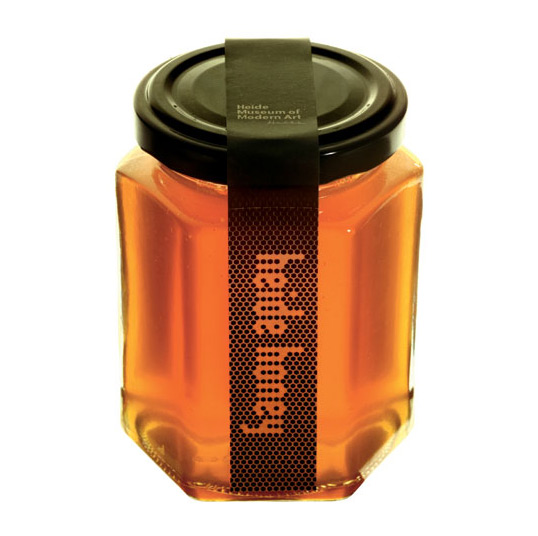 Designed by Pidgeon Design | Country: Australia
"Heide Museum of Modern Art produces and sells its own honey. The packaging and point-of-sale poster are both based on the Hex typeface developed by David Pidgeon."
October 20, 2010 | 1 Comment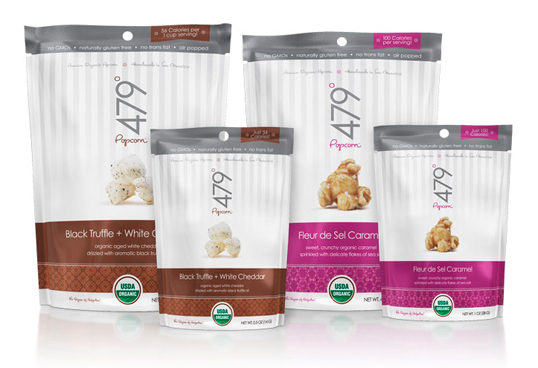 Designed by The Engine Room | Country: United States
"San Francisco-based, The Engine Room, Inc., has just launched this packaging extension for artisan popcorn maker 479° Popcorn. Now that 479° has made its mark as a higher end snack, a new pouch style container has been developed to hit a lower price point, facilitate a stronger wholesale push and reach a broader audience. The Engine Room adapted the original 6-sided box style to this 3-sided pouch, though maintaining the distinguishing minimalism of the brand identity."
October 19, 2010 | No Comments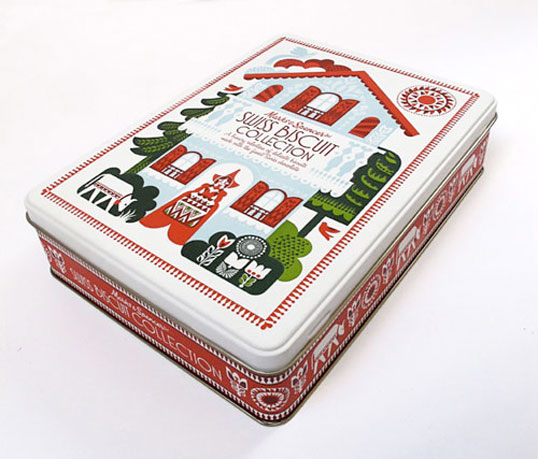 Designed by Sanna Annukka | Country: United Kingdom
For the second year running, Sanna Annukka has provided beloved British supermarket Marks and Spencer with gorgeous biscuit packaging for their 2010 Christmas range.