November 23, 2010 | 1 Comment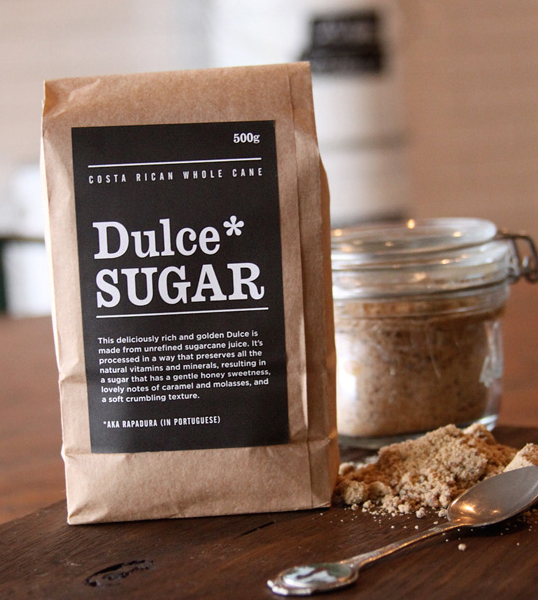 Designed by Swear Words | Country: Australia
"Our lovely friends at Market Lane have launched a new product that works deliciously with their incredible coffee.
'Dulce' is the Spanish name for sugar made from dried sugar cane juice. It is unrefined and has amazing caramel and molasses notes – perfectly able to be eaten all by itself."
November 22, 2010 | 2 Comments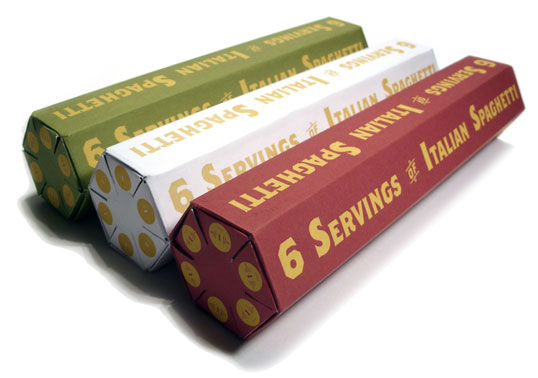 Designed by Neal Fletcher | Country: United Kingdom
We featured Neal's student packaging concept for spaghetti back in August. He's since redesigned his packaging to give it a different look and feel while still using the ingenious 'portion control' packaging method he originally devised.
"My spaghetti packaging design stemmed from a project I was set on my degree course, we had to pick one of five difficult objects to package (spaghetti, marbles, an egg, a single rose or custard powder). The reason I chose Spaghetti was because I always find myself wasting spaghetti as I'd always cook too much, so I wanted to address that problem in some way.
There are already measuring devices for spaghetti on the market but nothing within the packaging itself, giving the consumer the spaghetti in 6 equal servings to save on waste, the packaging can then be re-used and kept forever. It was my aim to create something that was visually appealing but also addressed a problem and could serve as a useful aid in any kitchen."
November 16, 2010 | No Comments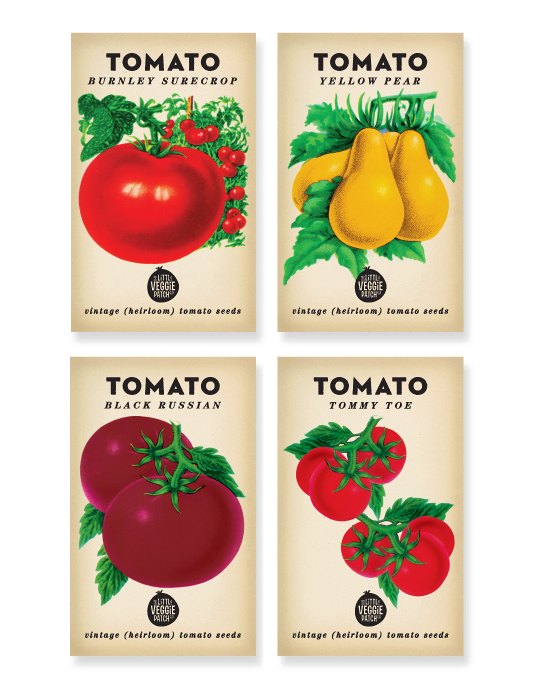 Designed by Frank Aloi | Country: Australia
"The Little Veggie Patch Company is a business that specialises in the design, installation and maintenance of chemical-free fruit and vegetable gardens. The company wanted a mark to reflect their 'hands on' approach to their work and passion for a greener lifestye."
November 14, 2010 | No Comments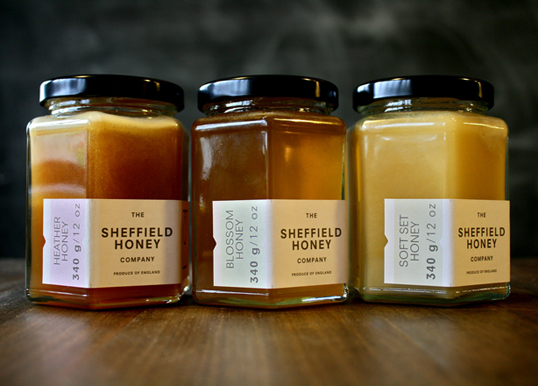 Designed by DEDass | Country: United Kingdom
"15 minutes from the DED Studio, Sheffield bees are busy making Sheffield honey. Made in Sheffield doesn't get more yummy than this."
November 12, 2010 | 1 Comment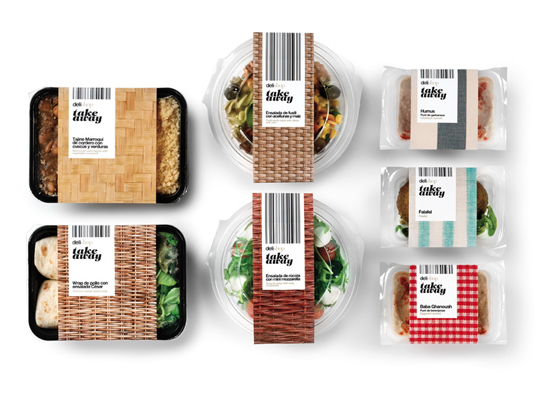 Designed by Enric Aguilera | Country: Spain
"The new line of prepared dishes "Take Away" for Delishop based on the concept 'urban picnic' is presented as a fun option to consume the products from different points of Barcelona."
November 8, 2010 | No Comments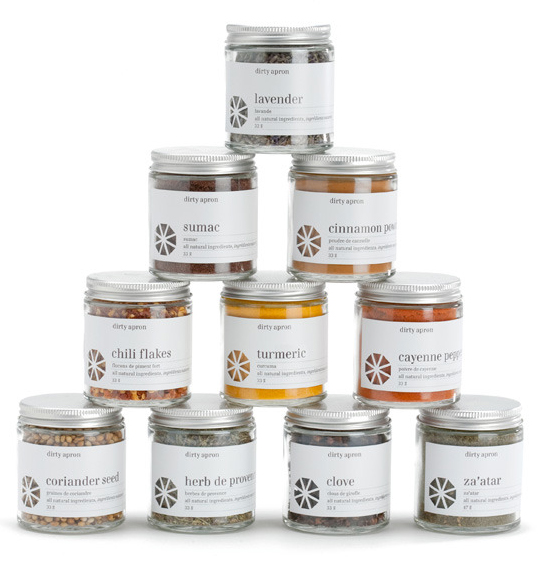 Designed by Glasfurd & Walker | Country: Canada
"The Dirty Apron Cooking School in Vancouver recently launched a new line of spices, blends, salts and olive oil.
Glasfurd & Walker was commissioned to design a clean, type driven identity and the packaging for the range – including gift packs with a flexible, modular structure to allow for various product combinations.
The labels feature a die-cut logo which gives the packaging a distinct shelf presence – allowing the diverse and vibrant colours in range of the spices to be showcased."
November 8, 2010 | No Comments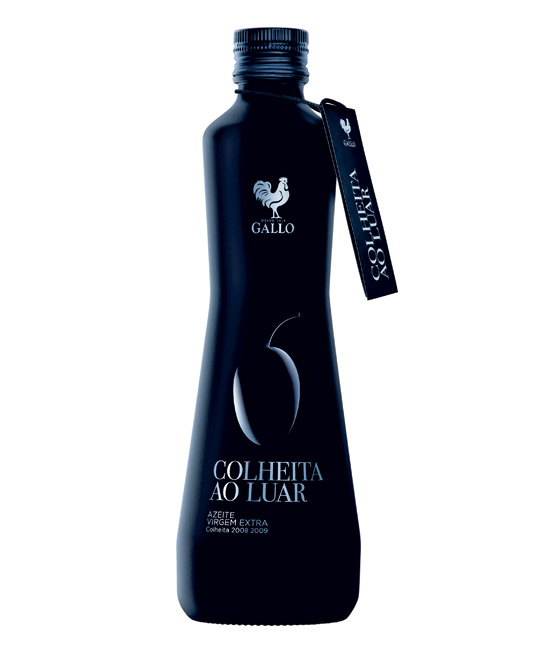 Designed by RMAC | Country: Portugal
"From the perspective of the harvest moon, a certain time of the day in which the olives' qualities are at their peak and give rise to an exceptional quality olive oil, creating a single bottle that can be identified at first glance. A literal approach, which plans to merge in a unique way the night's darkness (matte black bottle) and the moon's glowing brightness (silver cover and screen print on the bottle), which illuminates the olives and gives it a very special character."
November 7, 2010 | 1 Comment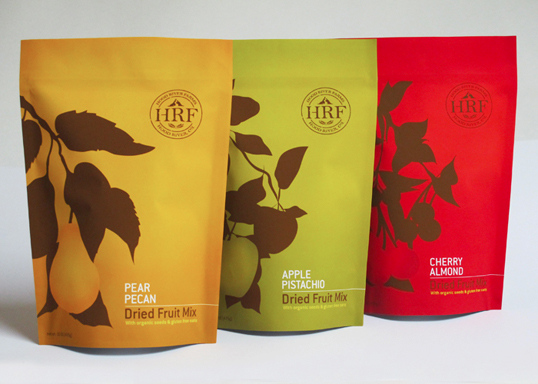 Designed by Tim O'Brien | Country: United States | Font: ITC Conduit
"This set of packaging is one piece of an identity system designed for a fruit distributor in Hood River, OR. The objective was to balance contemporary + organic styling."
November 3, 2010 | 3 Comments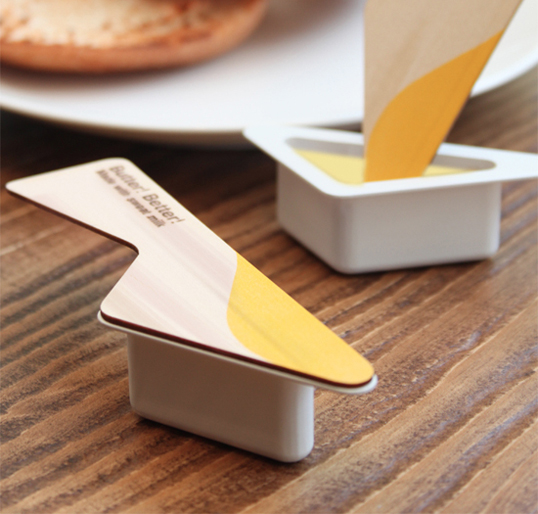 Designed by Yeongkeun | Country: South Korea
"Whenever we eat bread, at the picnic, in the cafe or airplane, we usually use disposable butter. I replaced its ordinary container lid with a wooden, knife shaped one. This way butter can be easily and quickly spread. Butter has 4 flavors which allow the user to make a choice, just as he would chose his favorite ice-cream. This container is not only easy and fast to use but also it makes daily routine of spreading butter more fun and exciting."
October 27, 2010 | 3 Comments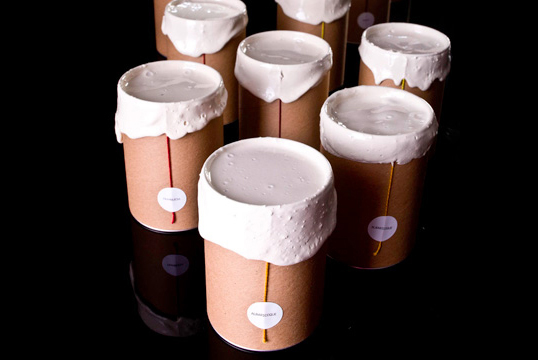 Designed by Zoo | Country: Spain
"Packaging design for the new fresh yogurt product line by chocolate artist Rubén Álvarez."