June 2, 2014 | No Comments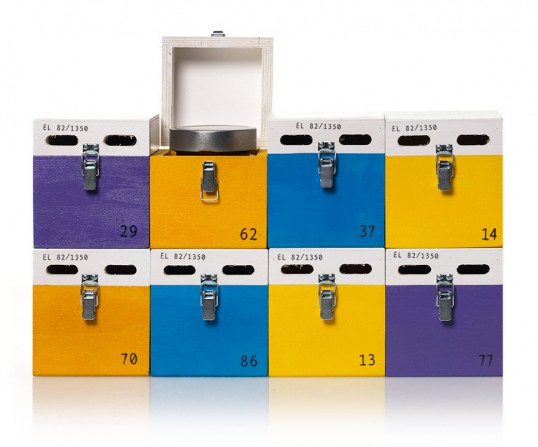 Designed by mousegraphics | Country: Greece
"We proceeded with this packaging design based on the simple truth expressed by the producer himself: "The beehives are on my island, Serifos, within an area full of thyme, protected by Unesco…I learned beekeeping from my father, when I was a kid and visited the beehives… Bees live between 2 and 4 months…not even 2 during Summer due to the heat…They work morning to night until they run out of strength… 
A bee may not have the strength to reach the last 20 m to its own beehive. Then the keepers of the closest beehive allow this bee to spend the night with them…Best beehives are numbers 14, 37, 86…if you see them from the inside you will understand. Another kind of organization. More production! This is why I will make Queens from them….I am doing this for my children, so that they can see the Summer – the work – the bees – the honey."
June 2, 2014 | No Comments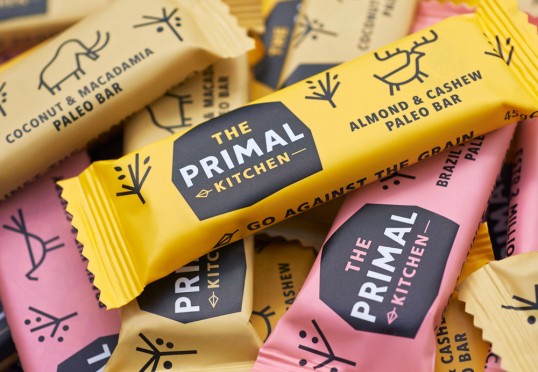 Designed by Midday | Country: United Kingdom
"Established 2 million years B.C. (Before Cereals), The Primal Kitchen are a new health food brand based upon the caveman diet. Launching with the UK's first Paleo bar they have Mammoth plans to change the face of healthy eating. Through design and copywriting this brand creation needed to communicate the Paleo nature of this new health product and bring the cave man diet into the modern world."
May 31, 2014 | No Comments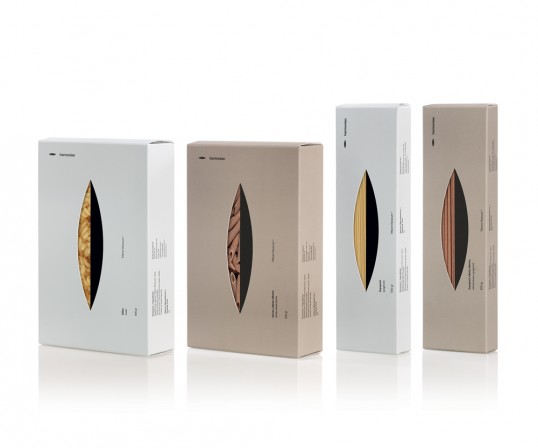 Designed by mousegraphics | Country: Greece
"Harmonian, includes a wide range of special food, from olive oil, to flour, pasta, herb infusions, and fleur de sell. What makes them unique is the fact that many of them are based on the Triticum Dicoccum variety of wheat seeds, one of the earliest domesticated, dual core crops, in the ancient world, the official favorite of the Ancient Greeks.
The briefing (in brief): "We want a packaging design which will introduce in the most definitive way a radical line of food products. They are actually more of 'food principles', as they all suggest a new, health-smart and taste-full way of life. We want the design to be equally innovative." The target consumer: Greek and foreign markets. Health conscious and demanding consumers. Products offered in specialized food shops, delicatessen stores, brand e-shop."
May 30, 2014 | No Comments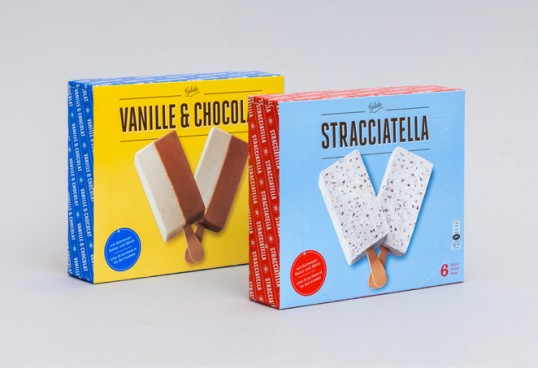 Designed by allink | Country: Switzerland
May 29, 2014 | No Comments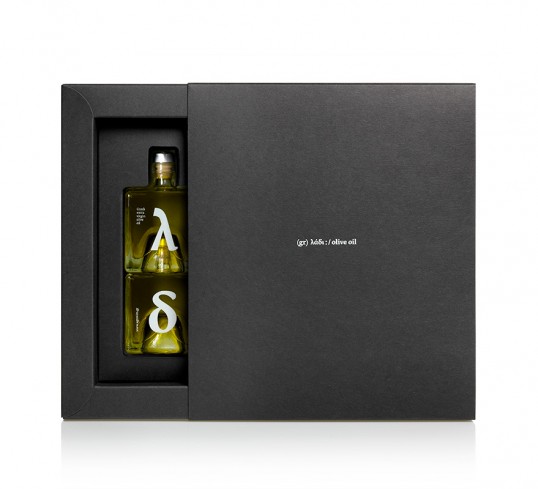 Designed by mousegraphics | Country: Greece
"The briefing (in brief):  "We need an oil gift packaging". 
 The target consumer: Travelers. People who wish to offer an example or the sense of a trip and its experience through food.
The design: Gift packaging can be the most dynamic ambassador of a certain design reality. Products are thus shared and appreciated beyond national borders as part of a cultural experience and its shared memory. Each such assignment poses a significant challenge for mousegraphics, as it has to be both about identity and practical use in a state of transit. We designed the 4 bottles packaging – combo as a 4 pieces puzzle. Each part carries one of the letters comprising the Greek word for oil (λάδι). Users can deconstruct and reconstruct it as a language game; they can become familiar with the shapes and forms of Greek language while enjoying an unusual, precious looking, albeit very practical group of oil vessels."
May 25, 2014 | 1 Comment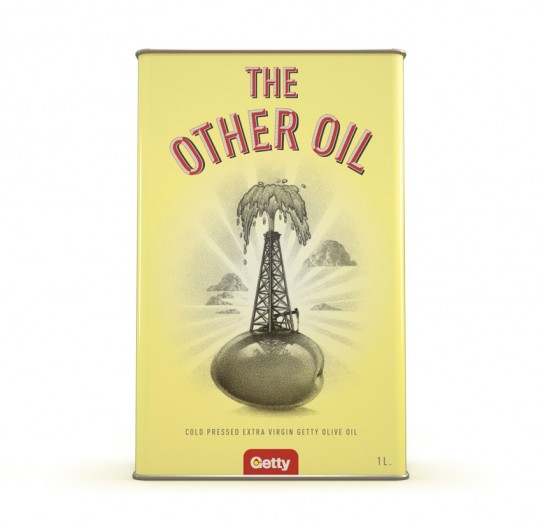 Designed by At Pace | Country: South Africa
"Our brief to create original packaging design for a new Extra Virgin Olive Oil produced by The Getty Family in South Africa and the only element to the design brief that was mandatory was to ensure that we used the "Old Oil Logo" from yesteryear. As a result the whole design began to take on a deliberately retro feel, including the choice of colour, typography etc. with illustration by Doug Powell, all done locally."
May 24, 2014 | No Comments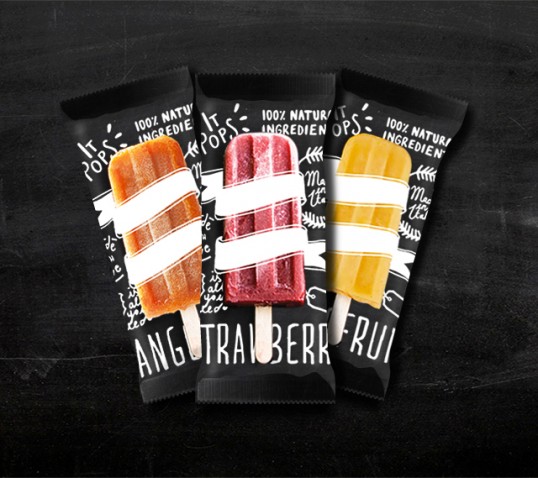 Designed by Beatrice Menis | Country: Sweden
"The goal was to communicate the tradition and the natural ingredients used for in the popsicles; this is the reason why we chose to combine handmade typography with the popsicle image. Here you can see the first three flavours but It Pops will be launching new flavours soon. At the same time we're working with the brand identity and we will be uploading soon the visual communication and the stationery. Have a sneak peak at the packaging design for now!"
May 23, 2014 | No Comments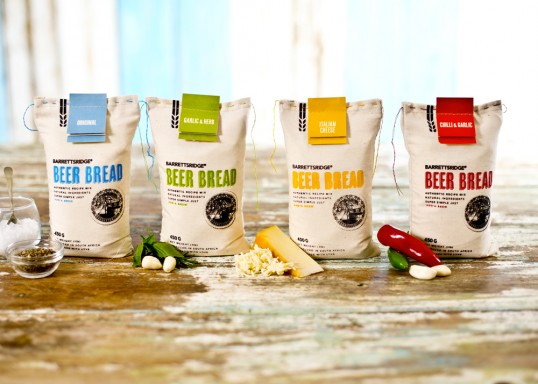 Designed by Carine Nguz | Country: DR Congo
"You like bread. You like beer. You'll love BarrettsRidge Beer Bread. What started out as one of Grandma's secret family recipes is now available to all who reckon that the time has come to end the unholy separation of beer and bread.
This product speaks for itself. Made by a real person and truly simple to prepare; it naturally looks, smells and tastes delicious. I wanted to create packaging that doesn't feel mass-produced, that evokes wholesome home-baked goodness and a fresh twist on heritage."
May 22, 2014 | 1 Comment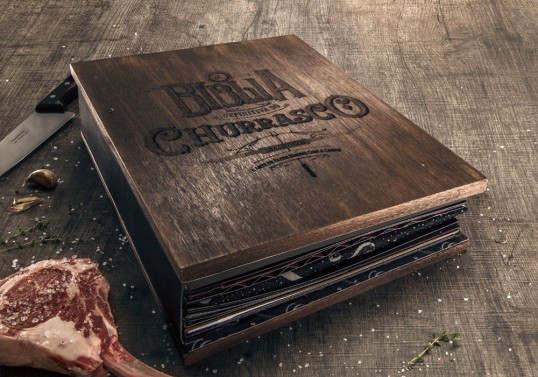 Designed by JWT Brazil | Country: Brazil
Some might argue that this doesn't classify as packaging, others will say it does. Either way, this is amazing.
"Barbecue is a major passion in Brazil. And Tramontina is the leader in kitchen supplies, with a complete line of barbecue accessories. Now, in order to increase customer loyalty, the brand has released The Bible of Barbecue.
Created by JWT Brazil, it's not only a book that shows you how to make the perfect barbecue. It actually helps the reader in doing so by offering pages that turn into barbecue utensils. There's a page made entirely of coal. A page made of salt, a sharpening page, even a wooden cover to be used as a chopping board. All of them organized in the exact order you need for cooking. And of course, there's also a page that turns into an apron. So that everything, including the reader, looks perfect down to the last little detail.
So far The Barbecue Bible has been sent to master barbecue chefs in Brazil and it will soon be available in selected bookstores."
May 20, 2014 | 1 Comment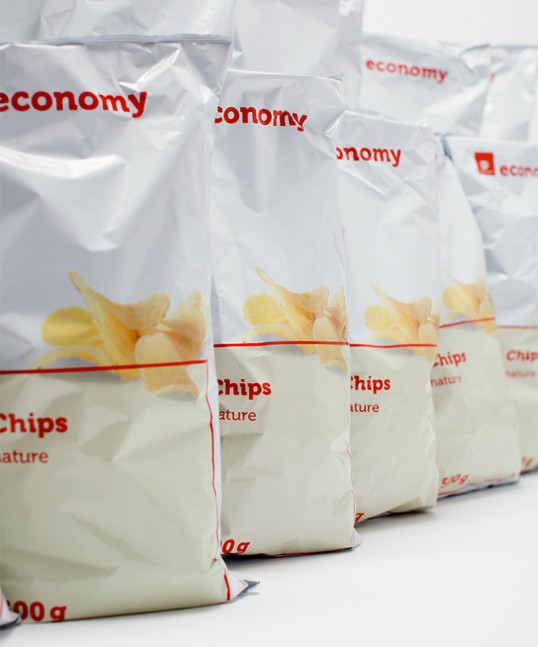 Designed by Facing | Country: Switzerland
"The brand identity of the economy line stands for a strong cost-performance ratio. The economy range focuses on price without being positioned on the lowest level. The legal requirements are more than met.
The line delivers brand quality for a good price as well as a wide product range. The quality of the food is as good as the products of any manufacturer`s brand."