April 5, 2010 | 1 Comment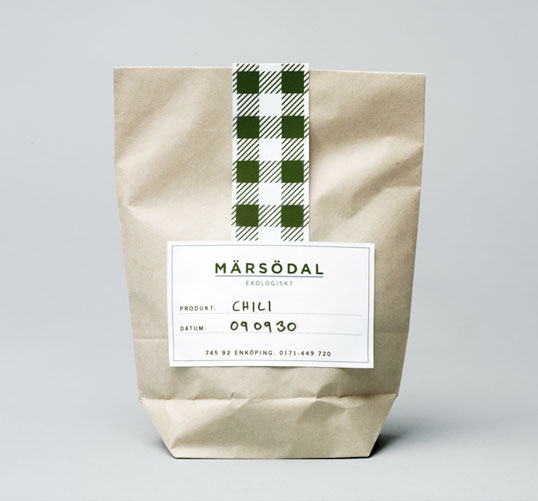 Designed by Chevychase Design Studio | Country: Sweden
Packaging design concept for a line of ecological farm products.
"Together with the ecological look, we combined the classic French cloth pattern, with classic use of typography. It resulted with this one-of-a-kind branded experience."
March 22, 2010 | 3 Comments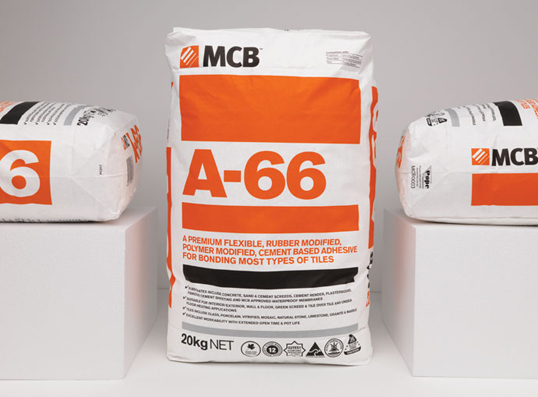 Designed by War Design | Country: Australia
"Construction Technologies Australia (CTA) is a new force in the technical adhesive market. War worked with CTA to develop a brand architecture and identity across their corporate brand and product ranges. The objective is to reflect the new level of professionalism and technical advancement in their fields of expertise. The end result shows a bold, strong and forward thinking company on the verge of greatly impacting the Australian & New Zealand market place."
March 8, 2010 | 9 Comments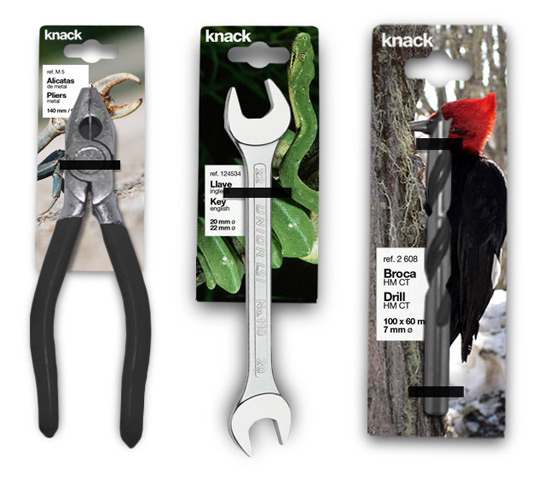 Designed by Marc Monguilod | Country: Spain
Marc Monguilod uses nature as a metaphor for tools and other home items.
December 31, 2009 | 5 Comments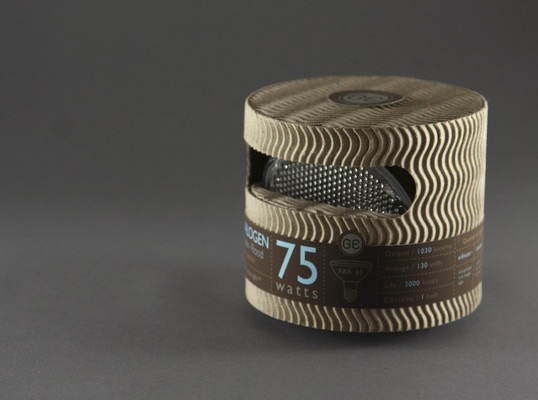 Designed by Mongkol Praneenit | Country: United States
"This is a redesigned for General Electric high-end light bulbs. The package is designed with recycled material to promote sustainability. Information is cleanly organized into a label system to reduce printing over the whole package."
November 18, 2009 | No Comments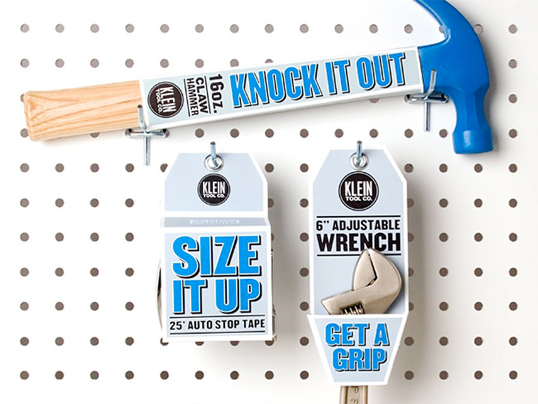 Designed by Philip Spradley | Country: United States
"Hand-painted, old hardware store signage was the inspiration for this line of hand tools from Klein. Combined with bold, quirky tag lines, the packaging reflects quality and has substantial shelf-presence."
October 21, 2009 | 3 Comments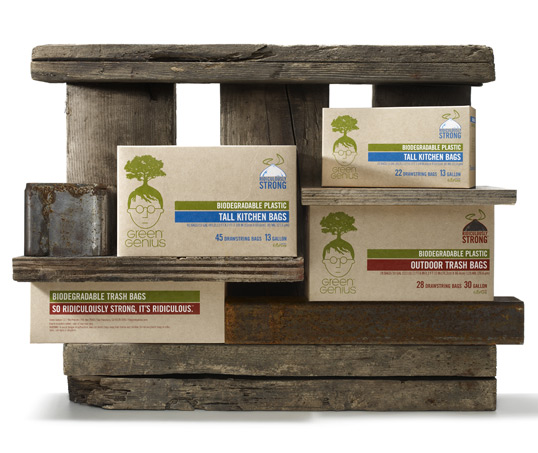 Designed by Hub Strategy | Country: United States
"In designing this packaging, we focused on a couple key things 1) make it as environmentally friendly as humanly possible, we did so by using 100% recyclable craft board that is 60% post consumer waste and printing with UV inks to make as little impact on the Earth as possible. And 2) design a trash bag package that is actually nice to look at. This included the obvious Glad/Hefty burst, bevel and glowing color madness as well as not falling into the classic "green" pitfalls we all know (i.e. a forest background and a leaf-inspired logo).
With these things driving the design, we created a line of packaging that feels high-quality and pops off the shelves because it sits back"
October 3, 2009 | 43 Comments
The international jury of Pentawards, the first world competition devoted exclusively to Packaging Design, chaired by Grard Caron, announced its winners for 2009.
September 1, 2009 | 8 Comments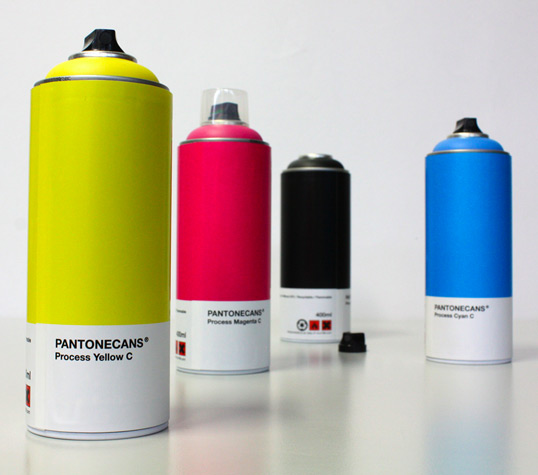 Designed by Nico189
Stumbled upon this via Flickr. We'd love to know more about this project if anyone has information regarding it.
"In the line of the variations around Pantone, a personal project carried out by artist Nico189. Baptized "PANTONECANS®", An object which is not intended to become a commercial product."
August 19, 2009 | 2 Comments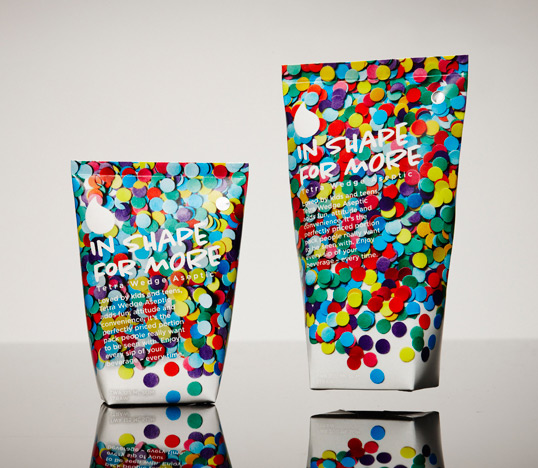 Designed by Amore | Country: Sweden
In Tetra Pak packaging portfolio there are 9 different product families with more than 100 different sizes. The scope was to highlight the different personalities and forces in the product families. Paper in all it's forms has been photographed; confetti, pleated paper, paper bundles, unwrinkled paper, gold paper, fleas and paper shreds everything to create an inspired packaging portfolio for Tetra Pak world wide."
June 9, 2009 | 12 Comments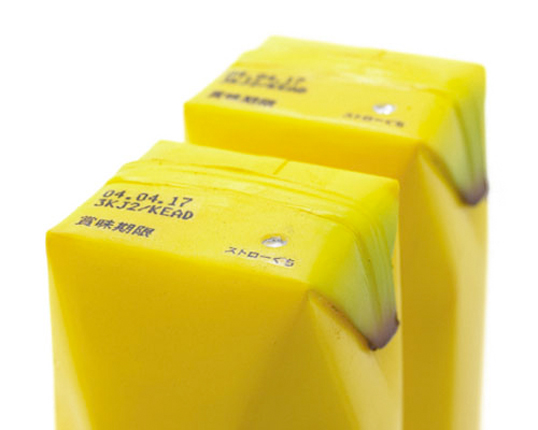 Designed by Naoto Fukasawa | Country: Japan
This brilliant packaging solution for banana juice even imitates the feel of real banana skin.