April 26, 2013 | 1 Comment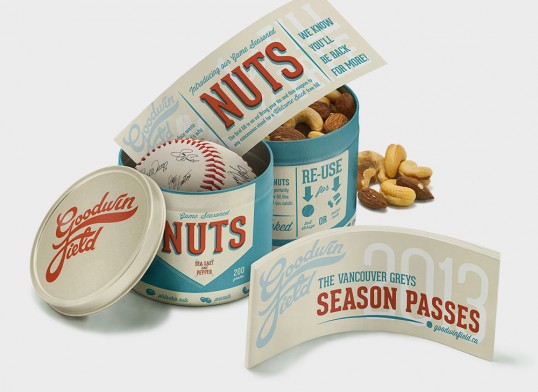 Designed by Allison Chambers | Country: Canada
"In addition to brand development, this project called for creating a strategy to reduce packaging waste at baseball games. Nostalgic script from by-gone days inspired the logo. Fans can re-use their 'Game Seasoned Nuts' tin game after game, or even store a prized baseball. Season ticket holders get the branded tin holding their tickets, a coupon for nuts, and a baseball signed by the players. The goal of the project is to increase loyalty and fan base, while developing a sustainable, environmental solution."
April 22, 2013 | 3 Comments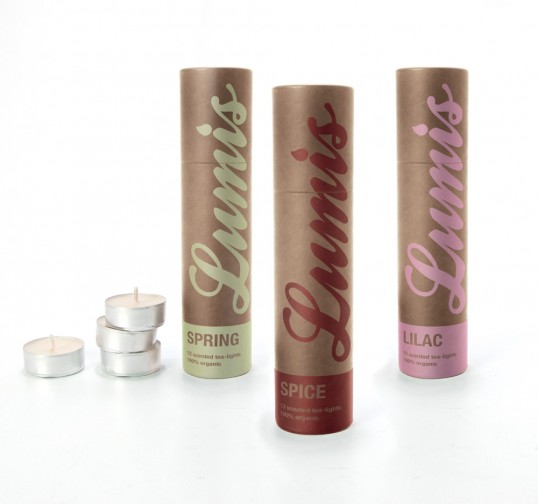 Designed by Megan Sarah | Country: Canada
"Lumis is an environmentally conscious candle company. I designed packaging for their tea-lights to honour this commitment to sustainability. A recycled cardboard container with a lid will protect the candles better during transport and also be re-sealable after opening. Once the candles are gone the consumer can re-purpose this container to store something else, or easily recycle it. Allowing the natural cardboard to show, and using simple graphics and a single colour makes it instantly apparent that the minimum amount of materials and resources were used for the package. The tactile qualities of the cardboard and natural inks convey quality while also providing effective and attractive storage."
April 6, 2013 | 5 Comments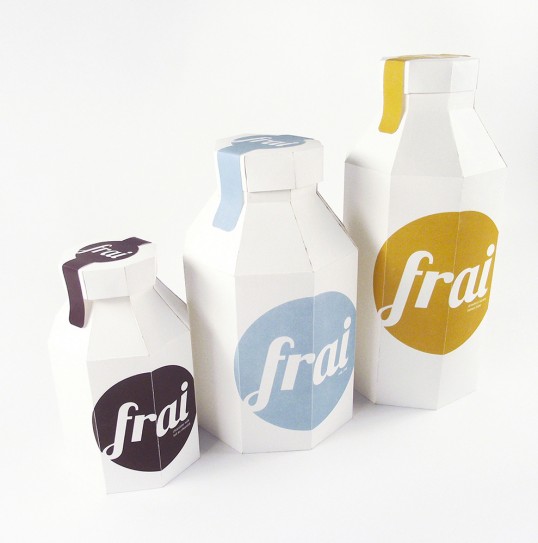 Designed by Cassandra Cappello | Country: Canada
"This is a student project for an invented brand and redesign of a line of milk and juice cartons. These packages are specifically for milk, chocolate milk, and strawberry banana juice. The shape is inspired by old metal milk containers and the minimalistic design allows this line of packages to stand out on shelves. The packages are also bilingual, written in both English and French."
April 4, 2013 | 3 Comments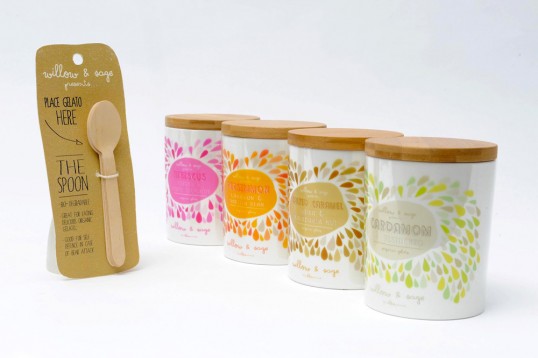 Designed by Zoe Blow | Country: Australia
Organic gelato packaging for a conceptual brand called Willow and Sage from RMIT student Zoe Blow.
March 6, 2013 | 3 Comments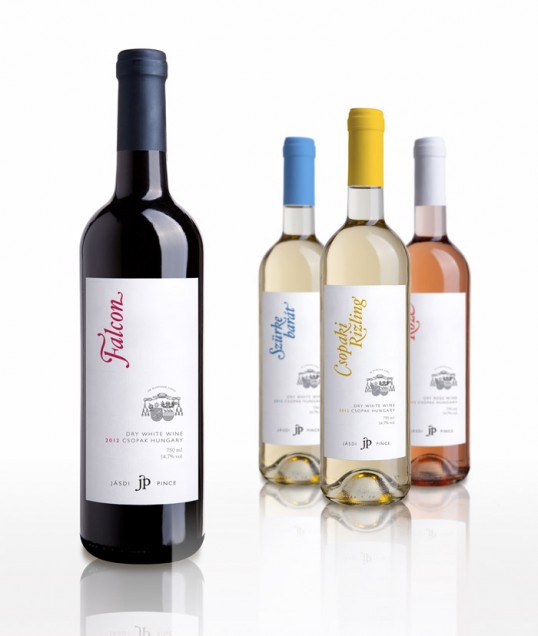 Designed by Lili Köves | Country: Hungary
"Simple label and logo design for a small traditional winery based in Csopak (Hungary), named Jásdi Pince. For a contemporary but refined appearance  I designed a jp ligature and treated the name of each kind of wine in a similar style. To reflect their local heritage I used the crest of the famous bishop who founded the Jásdi cellar and wine culture in the region."
March 5, 2013 | 6 Comments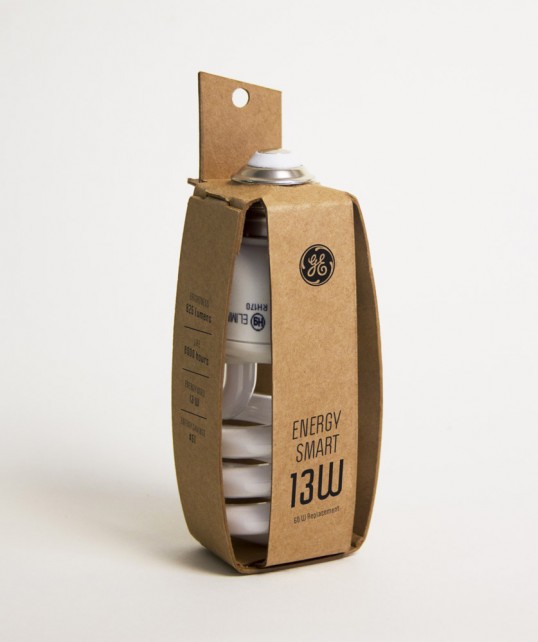 Designed by Michelle Wang  | Country: United States
"This is an eco-friendly light bulb packaging for a single GE Energy Smart light bulb. It is constructed from a single sheet of recycled chipboard using no glue and minimal ink. The idea was to find a way to use the least amount of material while still offering protection."
February 19, 2013 | 1 Comment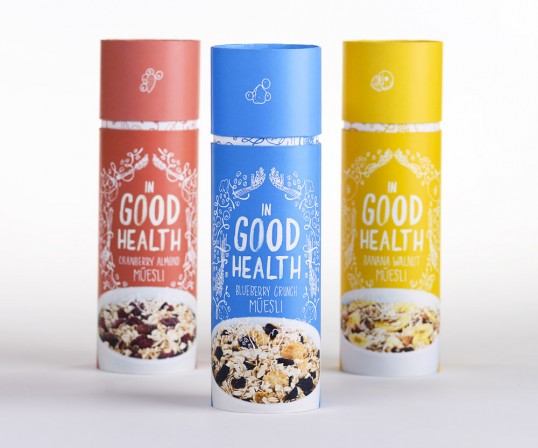 Designed by Ashley Hohnstein | Country: United States
"In Good Health is a brand of muesli aimed at the average, middle-class consumer. Nowadays, a lot of people are aiming to be much more conscious of their health, and what they are putting into their bodies. Muesli is a great addition to anyone's day. High in fiber, and vitamins; it is guaranteed to start your day off correctly. It is based on the recipe created by the Swiss in the early 1900s, using dry oats and various dried fruits, nuts and seeds. It can be mixed with milk or yogurt! In Good Health promotes healthy nutrition through making its' consumers aware of the valuable nutrition packed into each serving of muesli through illustrations on the package. Additionally, it makes measuring these servings easy by having the lid serve the dual purpose of also equaling exactly one serving! Through In Good Health's playful illustration, healthy nutrition, and easily used packaging; it is sure to break into the breakfast cereals market with ease!"
February 10, 2013 | 1 Comment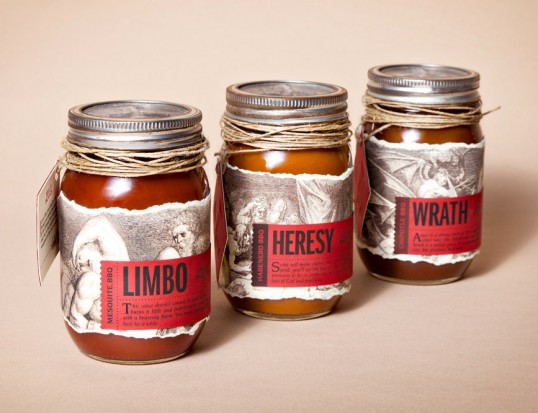 Designed by Eric Lowery | Country: United States
"Hell's Mouth is a fictional, restaurant catered to those who prefer even their most top-notch steaks covered in sauce. Founded by a priest who left the church to become a chef, their branding needed to portray true devotion to barbecue."
February 9, 2013 | 2 Comments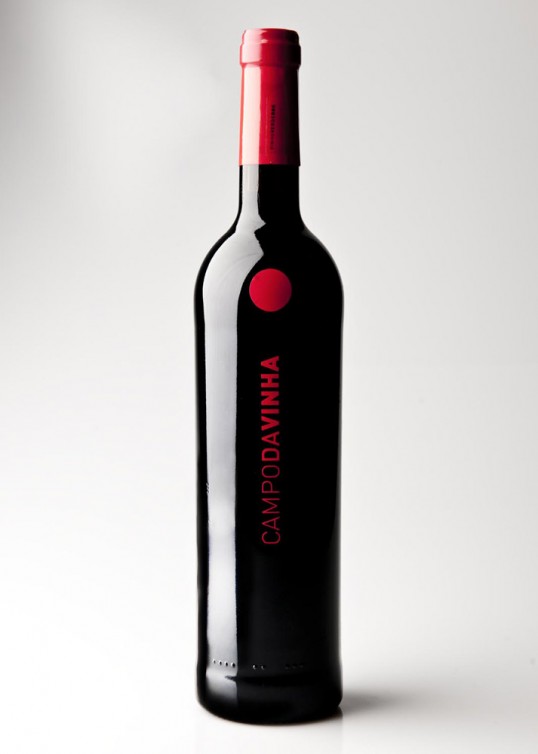 Designed by Rita Bastos | Country: Portugal
"Redesign of the Vinho Verde 'Campo da Vinha' wine label. 'Campo da Vinha' is a portuguese wine from the Northwest of Portugal. The Vinho Verde is the most unique product in the entire world with a blending of aroma and petillance that makes it one of the most delicious natural beverages."
January 28, 2013 | 5 Comments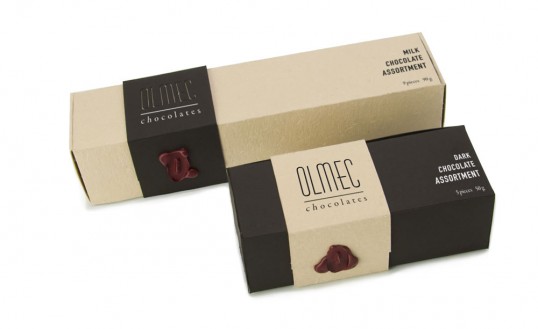 Designed by Lia McMillan | Country: Canada
"The project was to create an environmentally sensitive package for a box of chocolates.
Olmec Chocolates differentiate themselves by showcasing their raw, organic aesthetic. The box itself is made of 100% recyclable material. The chocolates are stacked on top one another and separated by a single strip of wax paper, eliminating the usual plastic mould and individual wax paper cups. The name of each chocolate is printed on the inside the box and coincides with the chocolate itself, as apposed to a more traditional legend that is typically printed on a separate piece of paper. The belly band is also made of recyclable material, and is held together by a wax seal."