February 25, 2014 | 2 Comments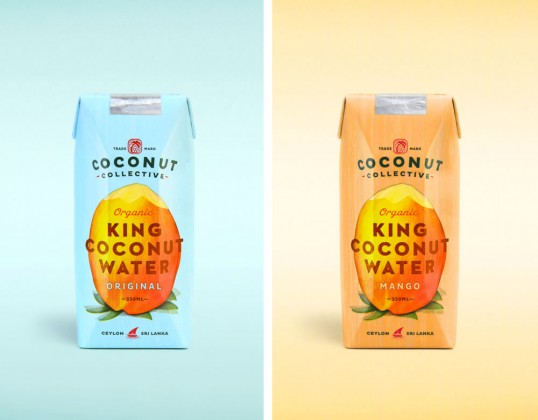 Designed by Marx Design | Country: New Zealand
"Marx Design was asked to create a new Coconut Collective brand that would work across a range of coconut-based products including waters, milks and cooking oils. First up was the organic King Coconut Water, a 330ml Tetra Pak available in original and flavoured variants.
Organic King Coconut Water is sourced from the famed coconut triangle of Sri Lanka, home to the golden thambili (king coconut) – the only coconut harvested specifically for drinking and chosen for its electrolyte content and natural sweetness."
February 12, 2014 | No Comments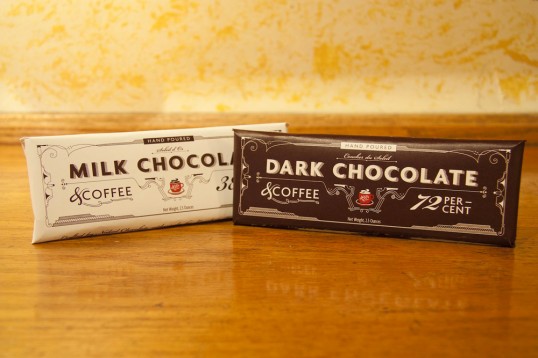 Designed by Physical Pixel | Country: United States
"Looking to expand their specialty offerings, I worked with Lambertville Trading Company to create a new product that incorporated two varieties of their delicious coffee with chocolate from Bucks County, Pennsylvania's Naked Chocolate. Influenced by the historical use of LTC's location as a pharmacy/soda fountain in the late 1800's, my goal was to make these chocolates feel special, considered, and unique, and in keeping, each bar is made by hand in small batches and individually wrapped.
The chocolate is available in two styles, a 38% milk with a light roasted coffee and a 72% dark with a dark roasted coffee, each lending their unique flavor characteristics to the bars."
April 6, 2013 | 5 Comments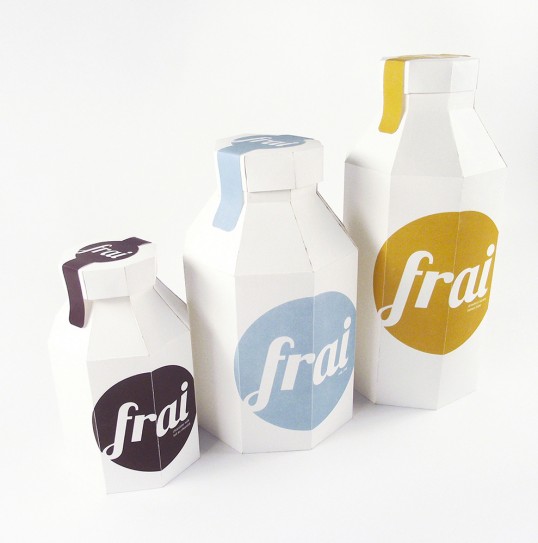 Designed by Cassandra Cappello | Country: Canada
"This is a student project for an invented brand and redesign of a line of milk and juice cartons. These packages are specifically for milk, chocolate milk, and strawberry banana juice. The shape is inspired by old metal milk containers and the minimalistic design allows this line of packages to stand out on shelves. The packages are also bilingual, written in both English and French."
March 5, 2013 | 1 Comment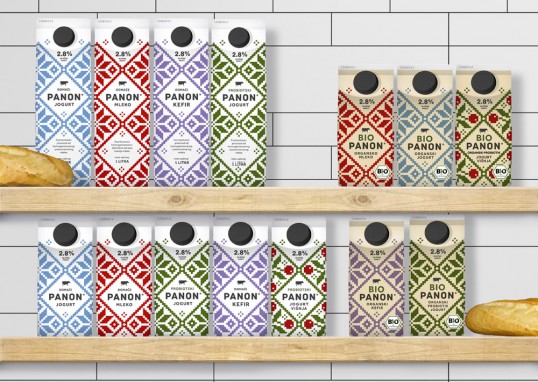 Designed by Peter Gregson | Country: Serbia
"Peter Gregson Studio designed the packaging and ID for new brands of organic and non-organic milk, yogurt and kefir called PANON® and BIOPANON®. They are produced in 0.5 and 1 liter packaging. We saw this task as an opportunity to go back to the "basics" both in design and tradition. So, we used the pattern of traditional embroidery and turned it into a simple graphic form."
February 19, 2013 | 2 Comments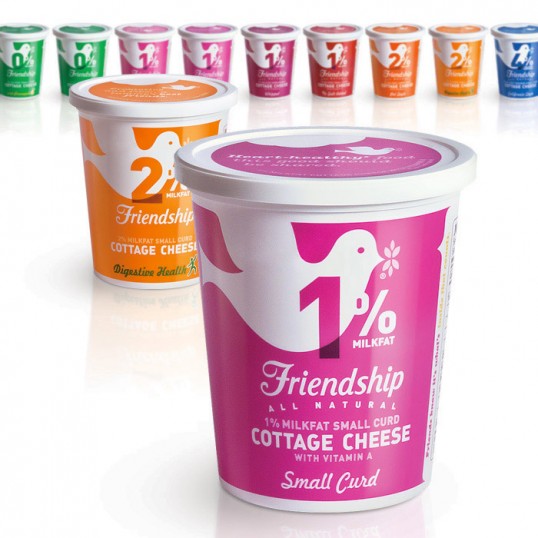 Designed by Partners + Napier | Country: United States
"Friendship Dairies needed a way to reach 100% of their target audience. How? By bringing a little color and sass to the dairy case. With packaging becoming the new POS, especially when it comes to clean stores, we decided to amplify Friendship's fun personality at the dairy case to a point where even their competitors' consumers couldn't help but love 'em. With a sophisticated package redesign, Friendship was able to elevate their brand's personality, as well as shopability—filling an unmet need in the cottage cheese category.
We went directly to the source and used qualitative and quantitative testing to ask consumers what was most important to them when shopping. As a result, we were able to give them exactly what they wanted. Sassy lid and tub discovery lines were also added to introduce a fun, witty dialogue at shelf, and to help differentiate from competitors with Friendship's "all natural" stance."
February 19, 2013 | 1 Comment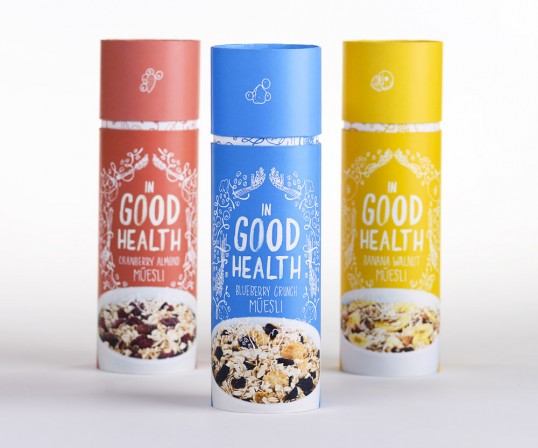 Designed by Ashley Hohnstein | Country: United States
"In Good Health is a brand of muesli aimed at the average, middle-class consumer. Nowadays, a lot of people are aiming to be much more conscious of their health, and what they are putting into their bodies. Muesli is a great addition to anyone's day. High in fiber, and vitamins; it is guaranteed to start your day off correctly. It is based on the recipe created by the Swiss in the early 1900s, using dry oats and various dried fruits, nuts and seeds. It can be mixed with milk or yogurt! In Good Health promotes healthy nutrition through making its' consumers aware of the valuable nutrition packed into each serving of muesli through illustrations on the package. Additionally, it makes measuring these servings easy by having the lid serve the dual purpose of also equaling exactly one serving! Through In Good Health's playful illustration, healthy nutrition, and easily used packaging; it is sure to break into the breakfast cereals market with ease!"
February 11, 2013 | 1 Comment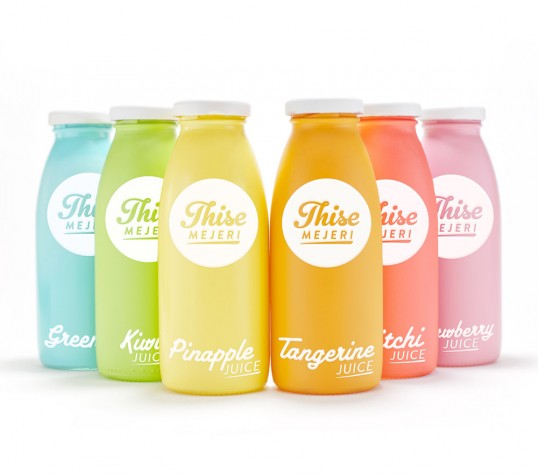 Designed by Randi Sjaelland | Country: Denmark
"This concept project was a BA school assignment. A corporate identity assignment to redesign Thise Mejeri, which is a danish dairy.
The target group for this particular milk brand are the consumers who value quality, niche products, uniqueness and design. Therefor this high-end packaging is aimed at the more secluded department stores and high-end retailers.
The CI was inspired by old milk glass bottles and round shapes which inspiration is reflected in the logo and packaging."
November 9, 2012 | 1 Comment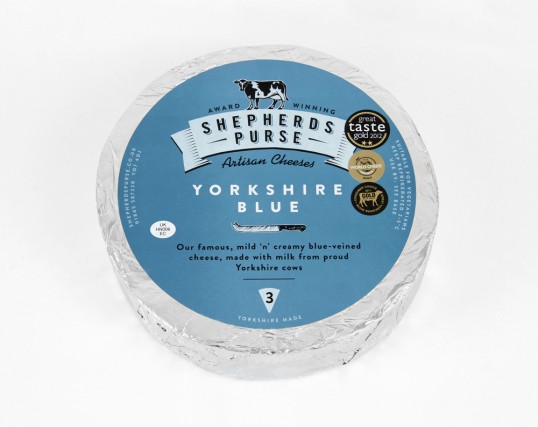 Designed by Robot Food | Country: United Kingdom
"Award Winning Artisan Yorkshire cheese producer, Shepherds Purse has embarked upon a full rebrand and packaging redesign.
Famous for Yorkshire Blue and their range of specialist cheeses made from ewe's milk, cow's milk and buffalo milk, Shepherds Purse has timed the rebrand to coincide with the launch of 'Harrogate Blue', adding an irresistible, soft, golden-bodied continental blue cheese to it's current line up.
Yorkshire Branding specialist Robot Food was appointed earlier this year to develop a strong new identity and range of packaging for the company's specialist cheese range. Working closely with the Shepherds Purse team, which has been bolstered by the return of youngest daughter Caroline from Apple, the consultancy has capitalized on the traditional values of the brand to produce an identity, which they say "heroes provenance and premium cues, while injecting the character of the company and the values behind it"."
October 13, 2012 | No Comments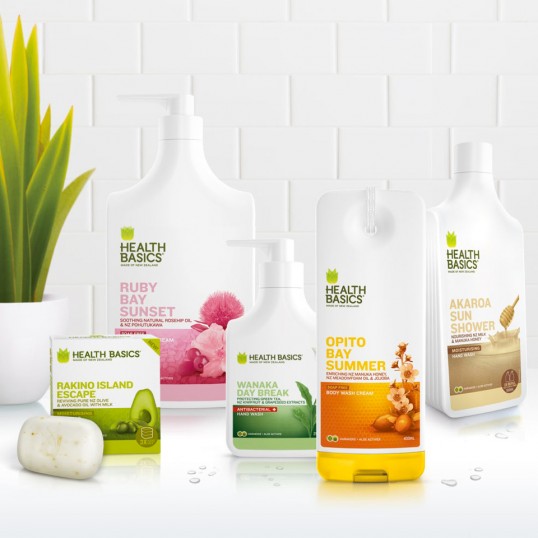 Designed by Milk | Country: New Zealand
"The New Zealand story is not a new one to consumers, but it's a compelling and evocative differential in a category heavily crowded by imported brands. Health Basics wanted to own that share of shelf, heart and mind by leveraging their authentically New Zealand made provenance.
We were happy to oblige."
June 27, 2012 | 4 Comments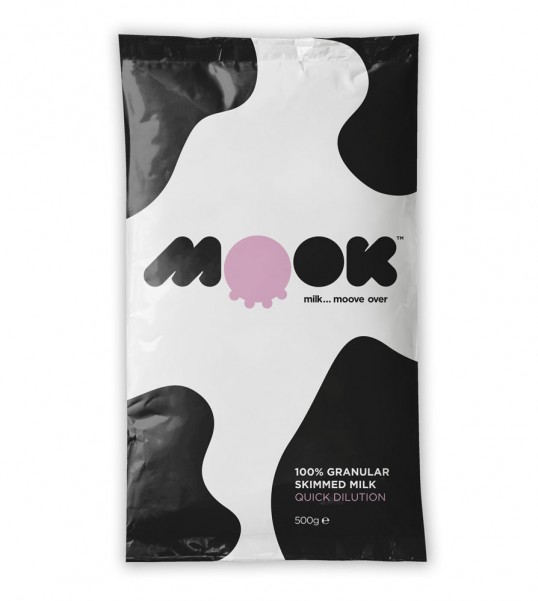 Designed by Hello | Country: United Kingdom
"Mook is a powdered milk product used by caterers. We were briefed to produce a quirky, humorous brand to stand out from the crowd."