August 13, 2013 | No Comments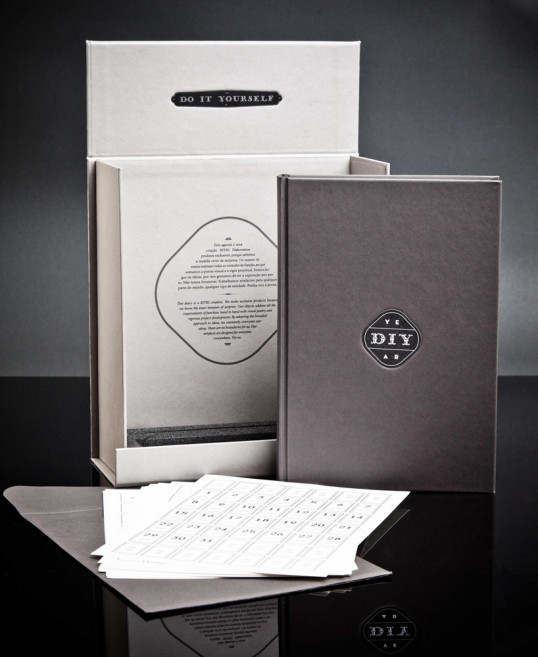 Designed by White Studio | Country: united Kingdom
"The DIY Calendar is part of White Studio self-promotion project: BITRI, a special brand of the studio that specialises in exquisite and luxurious objects all conceptualised and designed in-house.
This particular calendar is all about freedom and a lot of writing. It can be used both as a calendar and a diary, giving the user the freedom to select each day as many pages as he wish. The stickers indicate the day of the month, and can be applied anywhere on the page, allowing the user to write around it. The main objective with this project was to develop a do-it-yourself object, one that can be built differently by each user and personalised as desire."
July 3, 2013 | 5 Comments
Designed by B&B studio | Country: united Kingdom
"B&B studio has rebranded Jealous Sweets, a UK entrepreneur looking to bring credibility to candy with its range of delicious and high quality sweets for grown-ups. Jealous specialises in gummy and jelly treats that are made without gelatine, artificial colours or flavours, so they're 100% vegetarian, gluten-free and full of natural fruit juices."
"The existing Jealous packaging wasn't working hard enough to communicate the brand's premium positioning and the purity of its products," explains B&B studio Creative Partner Shaun Bowen. "And the Jealous name had no real link back to the sweets themselves. We set about linking the two through the idea of 'covetable candy' – a concept that we visualised using a precious jewel icon and a characterful Magpie with an eye for something special."
June 11, 2013 | No Comments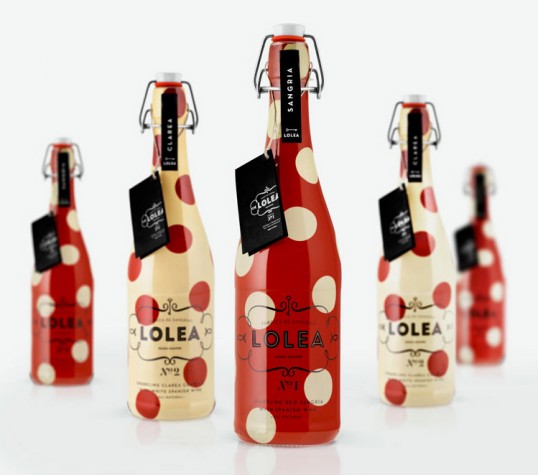 Designed by Estudio Versus | Country: Spain
"As you already know, Sangria is a typical Spanish cocktail, synonymous with social gatherings, celebration and joy. Lolea fulfills the highest expectations of quality and flavor, as well as having a new and shocking design. Lolea is a personal project of some friends who love traditional and artisan Spanish products. Lolea may be of red wine or white wine and it is offered in several presentations and sizes. It is made with high quality wine and natural ingredients.  If you like the idea and want to get us in your publication at the web page you will see much more information."
May 29, 2013 | 2 Comments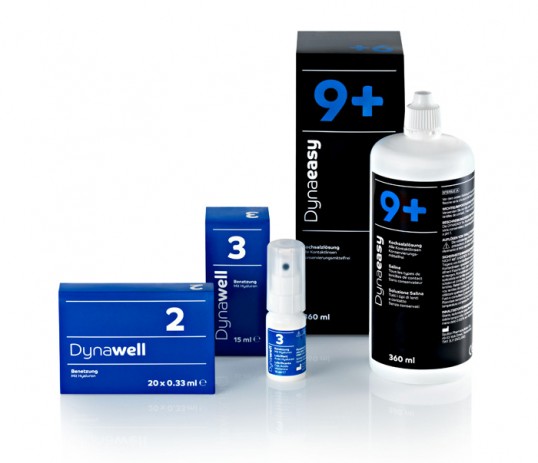 Designed by Facing Ltd. | Country: Switzerland
"Dynoptic is a network of opticians in Switzerland, offering a collection of contact lenses and lens care products. Dynoptic's packaging distinguishes itself through its uniquely simple design and its black background, which clearly sets it apart from the design of its competitors. The coloured numbering system on products enables customers and opticians alike to quickly recognise the products, as every colour represents a specific purpose. A green number indicates "All-in-One" products, a red number denotes products which should be handled with care and a blue number stands for products which can be used to quickly clean contact lenses on the go. The font "CoHeadline" by Dalton Maag was chosen, as it appeals to both sexes with its use of corners and curves. The Dynawell suite of eye care products was designed using the same concept. The colour scheme for Dynawell products, however, is a blue background and white numbers."
May 28, 2013 | 2 Comments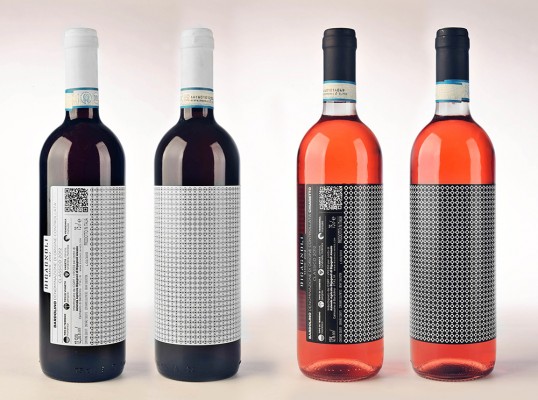 Designed by Onice Design | Country: Italy
"Bigagnoli Wines is a new wine producer in the Garda Lake area of Northern Italy. The other producers in the area often use classic labels on their bottles. Bigagnoli breaks out this habit and challenges the market norm by creating special edition wines dressed to look like perfume. A geometrical black and white pattern, different on each product enhances the luxury of the wine and embraces the bottle in a precious texture."
May 17, 2013 | No Comments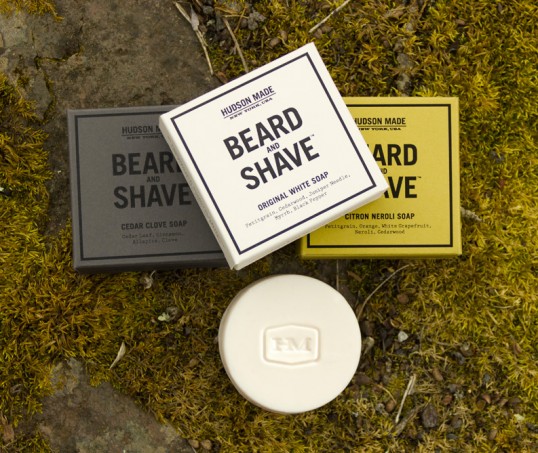 Designed by Hovard Design | Country: United States
"Hudson Made's line of handmade, small batch Beard & Shave Soaps is designed for the bearded man and his clean-shaven brother. These multi-purpose 3.5 oz. discs generate a lather that acts as both a gentle beard shampoo and an exceptional shaving cream.
The Beard & Shave Soap is available in three varieties—Original White, Cedar Clove, and Citron Neroli—each with a distinctive aroma. The personality of these three distinct soaps is conveyed through rich color. Unifying the packaging for the line is bold typography, which strikes a balance between contemporary simplicity and the heritage implied by nineteenth-century design.
The boxes were produced using traditional printing and letterpress typography on sustainable paper. Hudson Made's packaging is manufactured locally and meticulously selected for a truly regional product."
April 24, 2013 | 1 Comment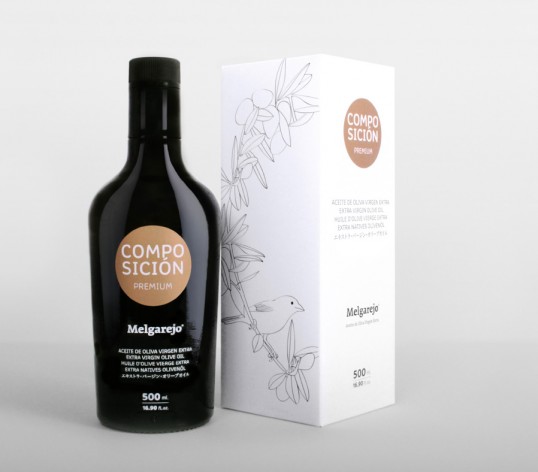 Designed by RSC Estudio | Country: Spain
"Melgarejo is a well known brand for the excellence of their Extra Virgin Olive Oil. The image of the Premium selection is based on neatness and simplicity. Four elements form the proposal: typography (Colette. LuxTypo. Greg Lindy), color, illustration and materials (Paper board Symbol Card PremiumWhite by Fedrigoni). Once again we feel confident about color white as the main distinctive sign for the Premium selection."
February 27, 2013 | 1 Comment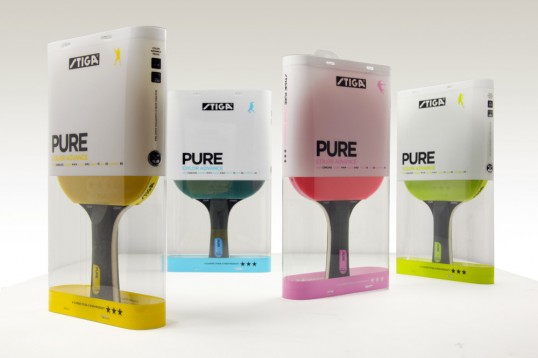 Designed by STIGA Sports | Country: Sweden
"The focus and idea was to appeal a younger target group to table tennis, since it has been a conservative sport in its look and appearance for years. So we started by changing the colors on the rubber of the table tennis bat to more brighter and colored rubbers. And then the table tennis bat itself became a part of the selling package by strict white and transparency. So the consumer directly can see that the table tennis sport have become more modern."
February 22, 2013 | No Comments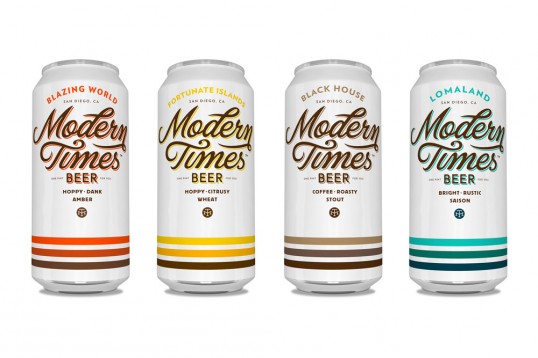 Designed by Helms Workshop | Country: United States
"Austin-based branding and design firm Helms Workshop is proud to unveil the results of their latest client collaboration with Modern Times Beer: a stunningly gorgeous can design that will represent the California-based brewery on retail shelves in 2013.
"From the moment I started working on Modern Times, I knew I wanted packaging as magnificent as the beer I planned to put in it. So I went out and hired a design ninja to craft the cans," says Jacob McKean, owner of Modern Times Beer.  The result is "so devastatingly tasteful, a koozie would be a crime!"
February 18, 2013 | No Comments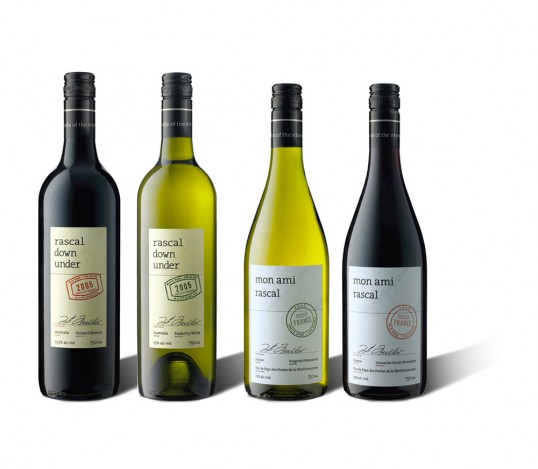 Designed by St. Bernadine Mission Communication Inc. | Country: Canada
"Earls Kitchen + Bar approach to sourcing their house wine is no different then their approach to developing their food menu; take a team around the globe to taste, select, and source the most delicious wines available and offer them at exceptional value. St. Bernadine designed this system to incorporate both the red and white wine varietals under their country of origin. Informed by passports and travel stamps, design elements reflect the global sourcing required to offer these wines, while still demonstrating the Earls fun, approachable personality."