November 9, 2008 | 1 Comment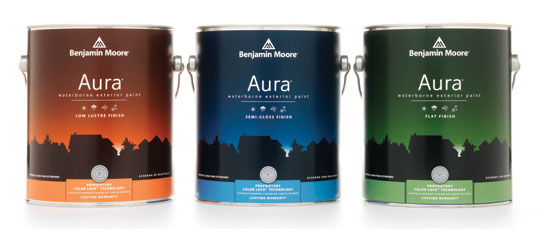 Designed by Richard Palmer & Joe Rosa | Country: United States
"With the huge success of Benjamin Moore's interior Aura paint line, brand recognized the opportunity to extend the line to offer an exterior version.
This design keeps relevant equities from the interior line but clearly communicates exterior using the silhouette of a suburban neighborhood."
November 8, 2008 | 2 Comments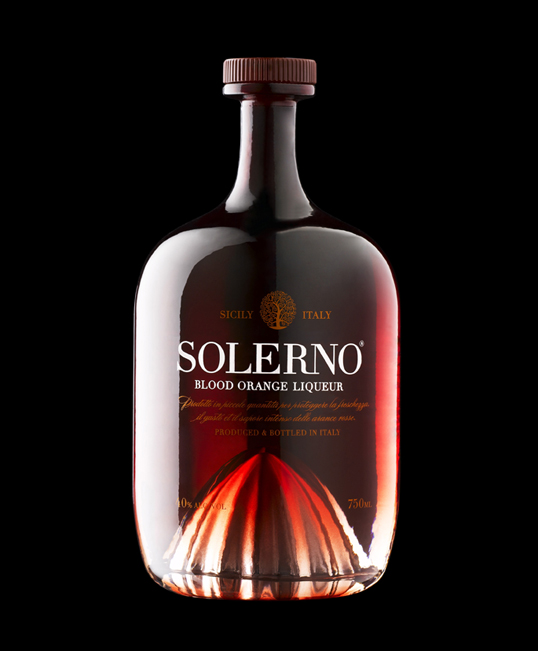 Designed by STRANGER & STRANGER | Country: United Kingdom
"Solerno, is the blood orange liqueur from Sicily with a fresh and naturally intense flavour which is making quite an impact in the drinks industry, immediately rivalling the established market leader for its unique style and packaging. It was launched only last month by William Grant and Sons having spent over three years in development. The striking smoked-glass bottle, designed by STRANGER & STRANGER, LONDON was inspired by the famous Venetian glassmakers and features a unique 'orange juicer' punt."
November 7, 2008 | 1 Comment
Designed by Spunk Design | Country: United States
"Taste these hot-'n'-bothered, gooey-gourmet, let-the-chips-fall-where-they-may, delivered-to-your-door-cookies and mere flowers will wilt in comparison. Spunk mixed up the logo, stationery, T-shirt, website, package and cookie car design, baking a brand that appeals to an audience hungry for sophisticated quality."
November 7, 2008 | 7 Comments
Designed by Feldmann+Schultchen Design Studios | Country: Germany

"'Beer needs a home' is the guiding principle of German beer advertising. That's why most producers emblazon their brands with regional icons, like a coat of arms, place names, etc. to show that their brand is premium and expensive.
The  brief was to create a brand+packaging design for a new low-priced beer placed on the German market. The impact needed to be strong, visible and evident, and the brand needed to compete without advertising support, only through point of purchase. We chose an unconventional but evident name: 5,0 Original. Focusing on the common pilsner beer alcohol of 5.0% and not copying and additional heritage, we intended to capitalize on what is real and where beer belongs."
November 6, 2008 | 4 Comments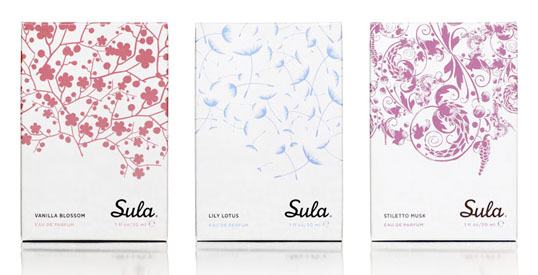 Designed by Concrete | Country: Canada
"Sula is a new fragrance from Susanna Lang Parfumerie. Trageted at a younger audience than the company's senior brand, Sula allows customers to express their personal character and style by playfully layering different fragrances.
Concrete developed the brand identity and packaging for the six scents and lip balms. The line is distributed internationally through leading perfume retailers."
November 6, 2008 | 3 Comments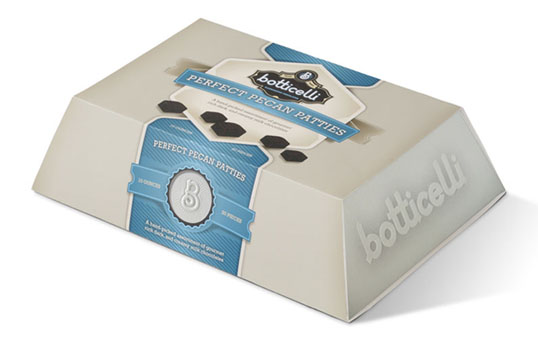 Designed by Struck | Country: United States
"Botticelli is making its way into a store near you. This package design makes the chocolate inside that much sweeter. Dynamic Confections doubled their forecasted sales with this brand. You better believe there were high fives and plenty of chocolates to go around when we received the news."
November 5, 2008 | 2 Comments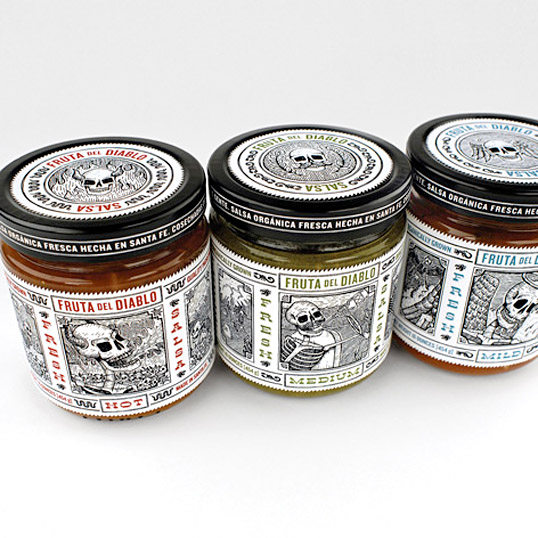 Designed by Moxie Sozo | Country: United States
"There are a wide variety of salsas in the marketplace, with offerings from small start-ups and international corporations alike vying for consumer dollars. Moxie Sozo wanted to create salsa packaging for Fruta Del Diablo that would distinguish it from everything else on the shelf and establish credibility for an unknown brand. By using hand-drawn illustrations inspired by the woodcuts of Mexican artist Jose Guadalupe Posada, we were able to lend authenticity to the salsa while reinforcing the product's heritage in traditional Mexican cuisine."
November 5, 2008 | 1 Comment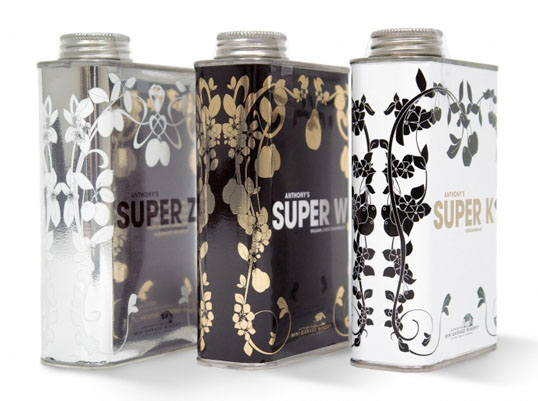 Designed by KOREFE | Country: Germany
"The mini garage Winery has its origins in a former tractor workshop, in which winemakers Anthony Hammond's delicatessen produces and refines. That's why you can find all the products in the garage mini-series a touch of repair again.
The cherry brandy, the pear brandy and plum brandy called Super K, super and super W and Z are, rather than in Obstlerflaschen in canisters filled. Just like real fuel."
November 4, 2008 | 2 Comments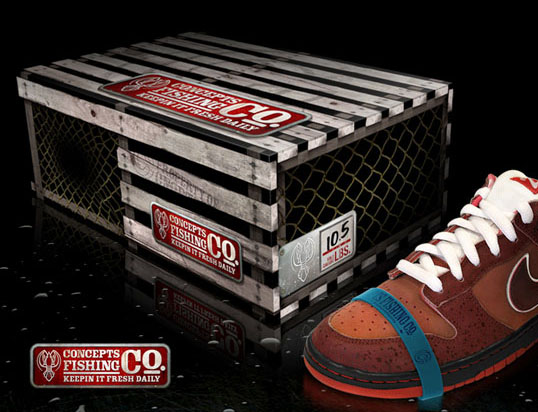 Great attention to detail in this unique design for the Nike "Lobster" Dunk Low. The first 200 pairs came equipped with a lobster claw rubber band, a tee shirt, a condiment box (which included a lobster shell cracker, fork, bib, an extra set of laces, and wet nap) and a poster, all put into a traditional paper bag used by typical, New England lobster retailers.
November 4, 2008 | 2 Comments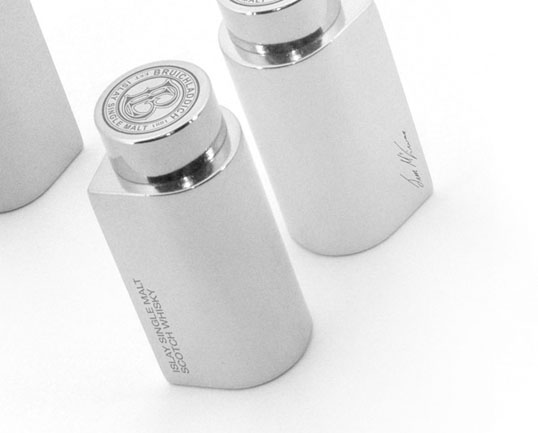 Designed by Marc Praquin | Country: France
Absolutely stunning package design and development by Marc Praquin. I get the sense that this is not your father's cheap scotch.