March 16, 2009 | 9 Comments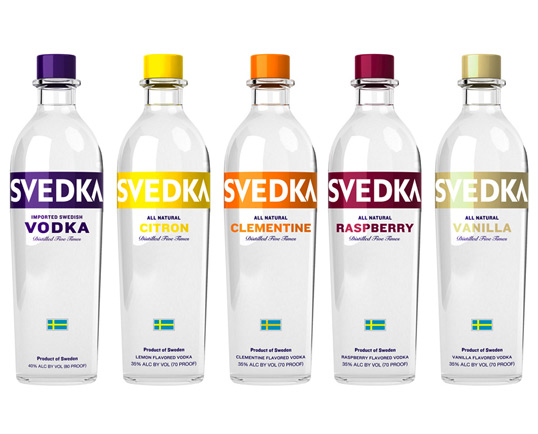 Designed by ESTABLISHED | Country: United States | Fonts used: custom type, Snell Roundhand.
"The new bottle for Svedka imported Swedish vodka had to be bilingual: It needed to speak  to younger scenesters who consider themselves "in the know" and hang out at trendy nightspots as well as an older, more affluent consumer who likes to have a drink at home. This meant the packaging had to look equally attractive lit up on the back-bar of a hip club as well as lining a club store's shelf, said Marina Hahn, svp, marketing for Spirits Marque One, Svedka's U.S. importer."
March 16, 2009 | No Comments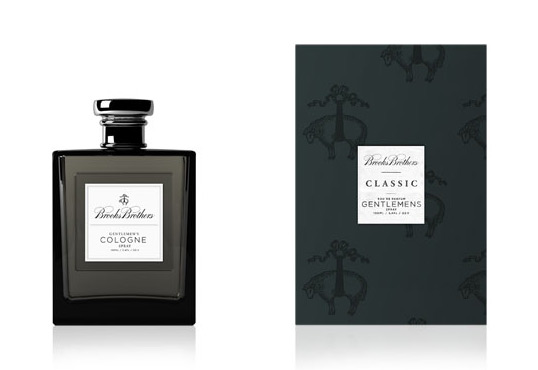 Designed by ESTABLISHED | Country: United States
Nice work for Brooks Brothers cologne relaunch.
March 16, 2009 | 15 Comments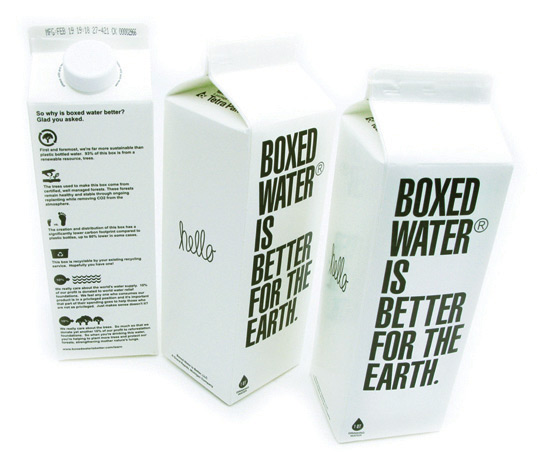 Country: United States | Fonts used: Smart Sans.
Kevin Hockin from Boxed Water sent us some photos of their newly launched product. With a package that is more sustainable than plastic bottles, they'll be giving away 20% of all profits. 10% to world water relief and 10% to reforestation foundations.
"Started with the simple idea of creating a new bottled water brand that is kinder to the environment and gives back a bit – we found that it shouldn't be bottled at all, but instead, boxed. So we looked to the past for inspiration in the century old beverage container and decided to keep things simple, sustainable, and beautiful.
March 16, 2009 | 1 Comment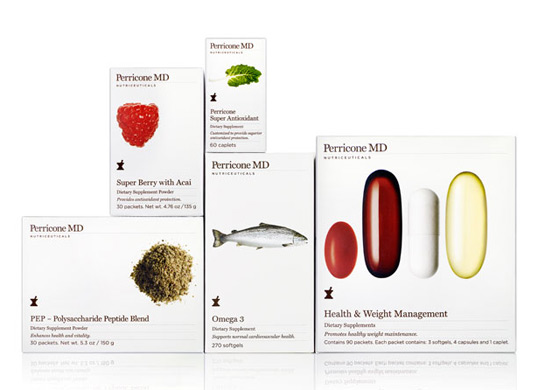 Designed by Concrete | Country: Canada
"The Perricone MD was founded by Dr. Nicholas Perricone, MD – an internationally recognized scientific expert in the fields of health, beauty, anti-aging, a renowned dermatologist and the author of five New York Times best-selling books.
Perricone MD products include topical anti-inflammatroy formulations to reverse and prevent damage to skin, as well as dietary supplements that are scientifically designed to promote healthy, youthful skin.
March 16, 2009 | 1 Comment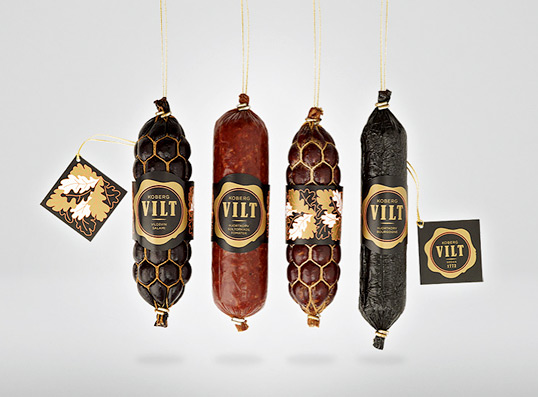 Designed by Silver | Country: Sweden
"Koberg Vilt is traditional Swedish food with a twist. Wild boar salami with chili and deer sausages with Bourgogne wine are just two of the many products made from game living on the Koberg estates. The vivid hunting colors and classic oak leaf patterns make the Koberg product line eye-catching."
March 15, 2009 | 4 Comments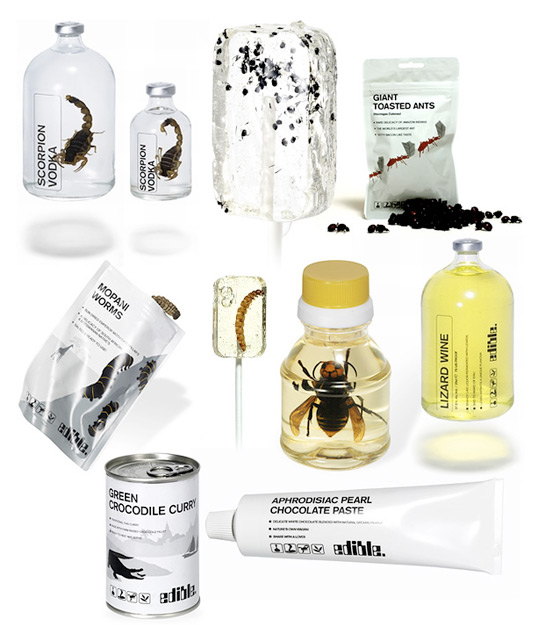 Country: United Kingdom | Buy it
"For centuries Insect consumption has been part of the everyday diet of many of the world's human inhabitants from the Aborigines of Australia and their favoured delicacy of Witjutie grubs to the night markets of Thailand where crisp, fried Locusts and Beetles are favourite snacks to be consumed with an ice cold beer! We in the west have closed our minds to Insect eating (also known as Entomophagy) but In doing so have forgotten that these are one of the most nutritious foods available, higher in protein levels than chicken and cholesterol free. All of these Insects are grown specially for Human Consumption and meet all strict health and safety guidelines."
Does anyone know who is responsible for this design?
Via Trend Land
March 15, 2009 | No Comments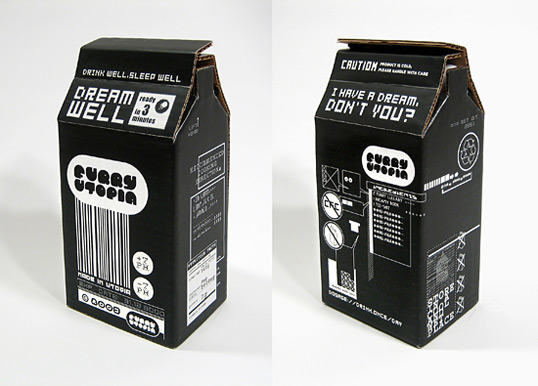 Designed by Undoboy | Country: United States
"Create design goodies for our concept store Furry Utopia. A music album."
March 15, 2009 | 2 Comments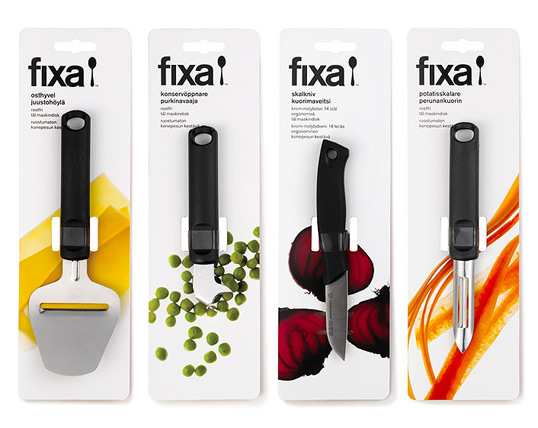 Designed by BVD | Country: Sweden | Fonts used: Helvetica
"A clear strategy for the brand and the range, along with the naming of two new brands: Fixa and Func, tailored to the Nordic market. The Fixa brand comprised kitchen utensils and cleaning implements. Func comprised technical products. The result was two strong brands within one dynamic design system. The packaging design is attractive, clear and highly visible on the shelf."
March 14, 2009 | 2 Comments
Designed by Rethink Copenhagen | Country: Denmark | Fonts used: FF OCR F
"Panto-3 is a herb vitamin supplement, great for promoting hair growth, nourishing nails and improving circulation."
March 14, 2009 | 23 Comments
Designed by David Fung | Country: United States | Fonts used: Archer
"This was a personal experiment in form, function, and fun. The goal of this redesign was to use a standard milk carton as the canvas to create a clean, modern, and functional design yet still approachable for the average consumer."