May 20, 2009 | 4 Comments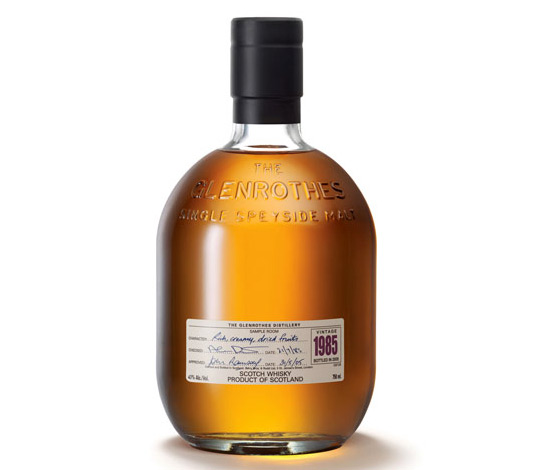 Designed by Holmes & Marchant | Country: United Kingdom
"For centuries, the folks behind The Glenrothes made blended whiskeys, mingling different vintages to make the perfect malt. But in 1994, the company broke with tradition and began offering single-year vintages in limited editions — so limited, in fact, that some years they didn't offer one, because it didn't meet their exacting standards. Luckily, 1985 was a good year."
We'd love to know who is responsible for this beautiful bottle.
Via Esquire
May 19, 2009 | 5 Comments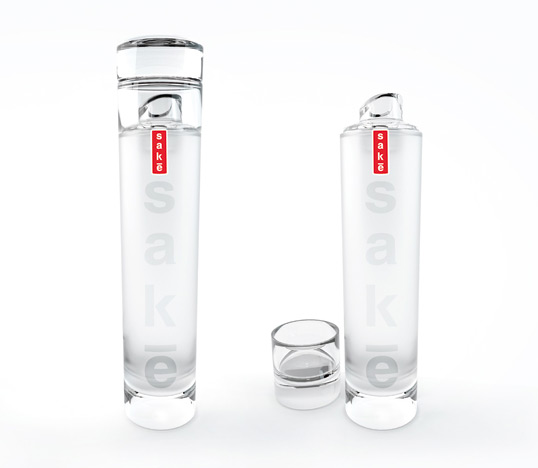 Designed by B&T | Country: France
"SAKÉ. The product's shape was inspired by the Japanese bamboo, and the cap of the bottle doubles as a sake cup."
May 19, 2009 | No Comments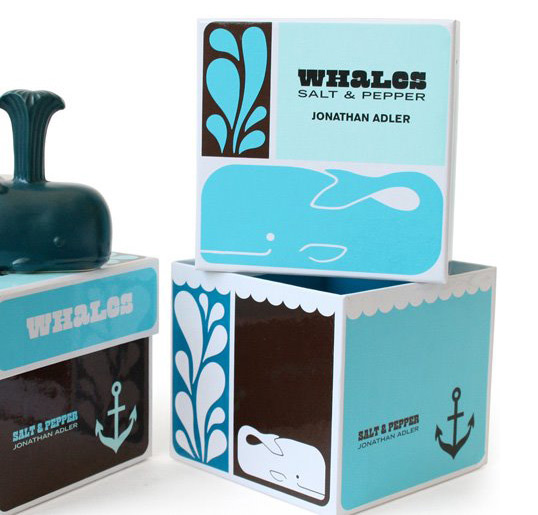 Country: United States
"Really cool packaging for Jonathan Adler's new salt & pepper shakers. each set of shakers have their own unique packaging inspired by the shape of the products. lovely colours and great graphics. this brand new collection will be released soon."
May 18, 2009 | 2 Comments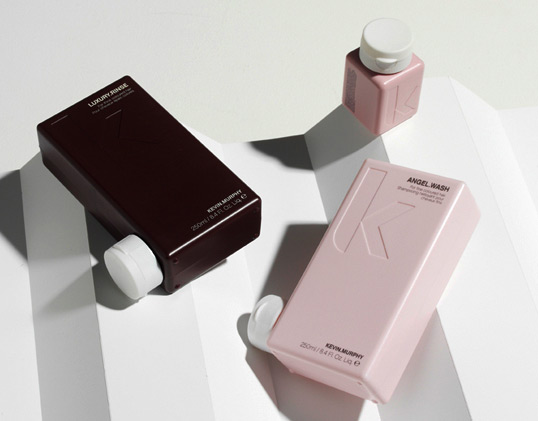 Designed by Container | Country: China/Australia
"Custom packaging and branding for a new concept in hair care. Kevin Murphy's eponymous range of styling products was born from his wish for something "completely different". When the styling products (above) expanded to include a wet range (right) they grew into a slab sided 250ml bottle and a mini that has the same visual voice, but less volume. The quirk of the cap being hung off the base has the hidden benefit of keeping the pack always charged with product."
May 18, 2009 | 7 Comments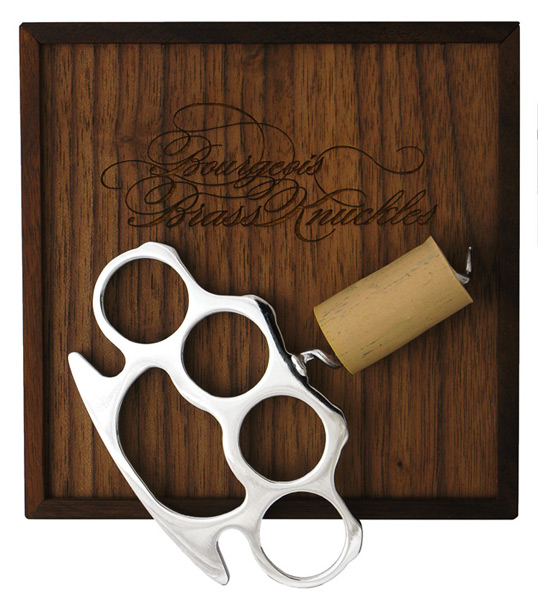 Designed by Chromoly | Country: Canada
"The Bourgeois Brass Knuckles are a cross between two iconic objects whose cultural and socio-economic associations lie at opposite ends of the spectrum from one another. Originally designed by Jonathan Sabine, the BBK is being produced in a numbered limited edition run of 50 by the Chromoly studio. Each chrome plated Bourgeois Brass Knuckle comes in a laser etched handmade walnut box."
May 17, 2009 | 3 Comments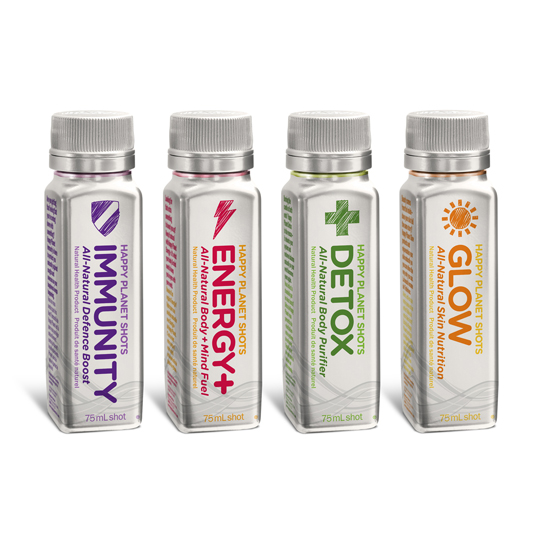 Designed by Subplot Design | Country: Canada | Font: Gotham Rounded
"Tired of typical Energy shots that currently dominate the market with their toxic taste and less-than-credible-ingredients, Happy Planet has brought their reputation and knowledge of healthy natural beverages to the emerging shots category. Happy Planet Shots are formulated to address four specific occasions: Energy, Immunity, Detox and Glow.
Much time and effort was spent creating a bottle that was not only unique, but also environmentally-responsible and cost-effective. The result is a tall, slender, square-sided bottle with a full shrink-wrap film enabling total coverage of the bottle with graphics. The illustrations clearly depict the benefit of the shot; a shield for immunity, a sun for glow, a first-aid cross for detox and a lightening bolt for energy."
May 17, 2009 | 2 Comments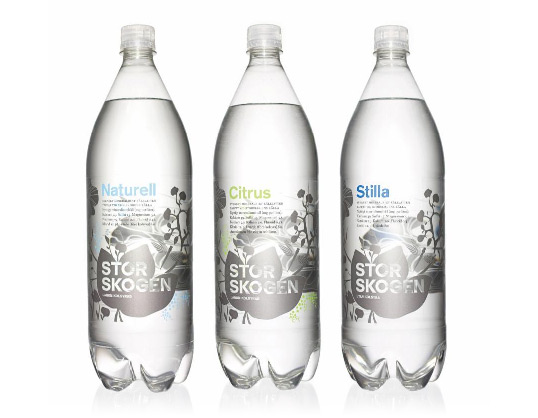 Designed by Happy Forsman & Bodenfors | Country: Sweden
"Within the tight parameters of bottles water design, Storskogen Water's packaging manages to turn out fresh, pretty and inviting."
May 16, 2009 | No Comments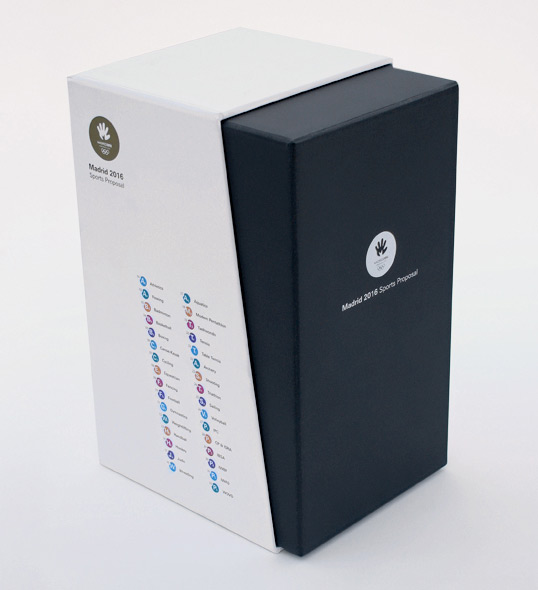 Designed by Tres Tipos Gráficos | Country: Spain
"These booklets summarize the Madrid proposal submitted for each discipline in the face of the Olympic games of 2016. Each book is given to the federations to consider the proposal and has endorsed its approval. The books contain very detailed information on sites that are devoted to competitive sports, calendar of competitions, maps of the nomination and general information on the concept and legacy of the Games in Madrid 2016."
May 15, 2009 | 3 Comments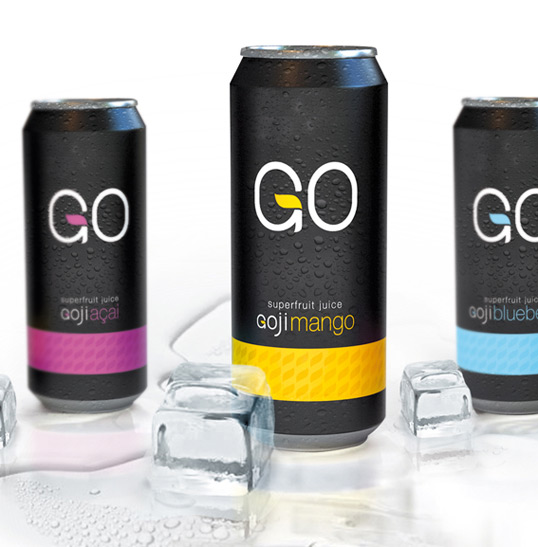 Designed by B&T | Country: France | Font: Helvetica
GO directly comes from our R&D branch. At B&T-design, we not only design packaging for our clients, we also create brands and products.
Goji berry juices are rich in vitamins and minerals (Beta carotene, B vitamins, amino acids, potassium, protein and polysaccharides). A drink that brings you all that your body needs. We blended our juice with other all natural fruit juices. We wanted our beverage to be sweet and delightful but we also wanted to keep our juice pure and 100% natural. The goji berry juice is traditionally known as an antioxidant, and it's very good for your health. But we didn't want our blended goji juice to look like medicine, like some other juices do. At B&T design we decided to make it a "ready-to-drink" beverage and to sell it in a can package, with a cool and fresh design."
May 15, 2009 | 1 Comment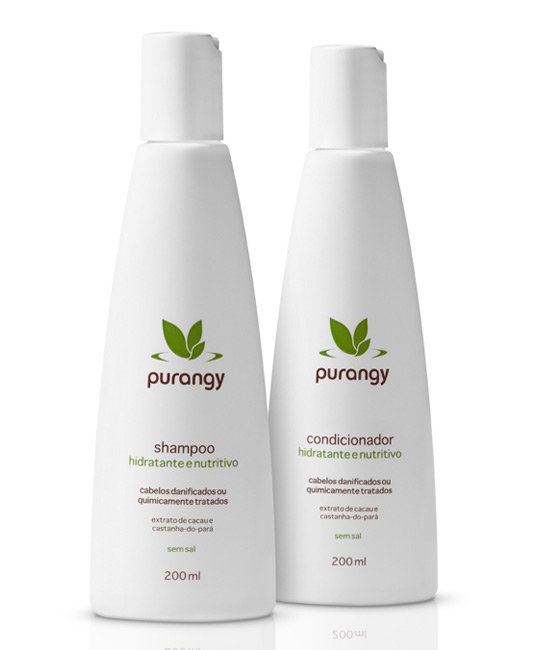 Designed by Contentcom | Country: Brazil
Clean, minimalist package design for Purangy, the first bio-cosmetic industry of Amazonia – Brazil.