May 6, 2010 | 1 Comment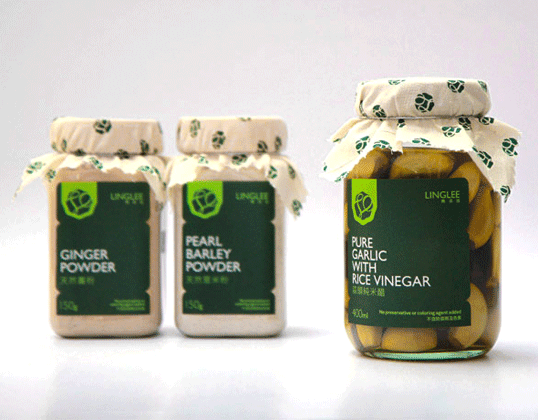 Designed by Gardens&Co. | Country: Hong Kong
"With the rebrand and launch of the Camellia Cooking Oil for Ling Lee, the brand moves from worthy homemade organic to a confident stand-alone healthy food brand. Ling Lee, a renowned writer, developed a passion for advocating the use of pure natural ingredients to enhance health and skin care. Most of the products are inspired by the ancient wisdom. They can be found in special outlets like City Super, LOG-ON and Towngas etc."
May 5, 2010 | 7 Comments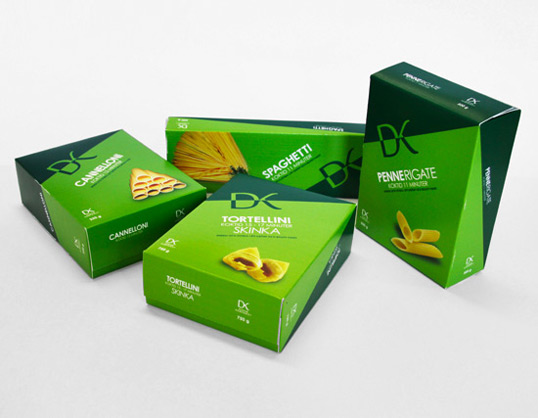 Designed by Niklas Hessman | Country: Sweden
"The assignment was to design five pasta packaging. Also to come up with a brand and the packaging and graphic design should indicate LOW PRICE. There would be possible for more products to enter Durum Company (Durumkompaniet)."
May 5, 2010 | 4 Comments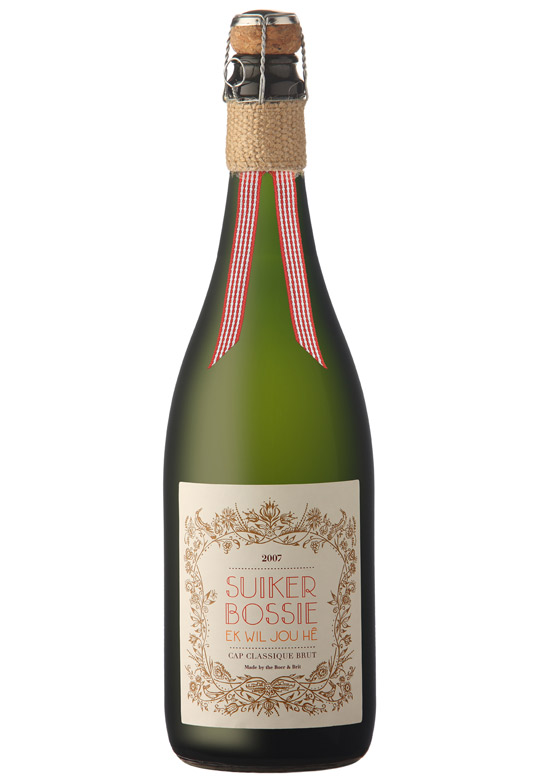 Designed by Fanakalo | Country: South Africa
This champagne packaging was designed to accompany an individual marriage proposal, but after seeing the label, Boer and Brit made it into a full range.
May 5, 2010 | No Comments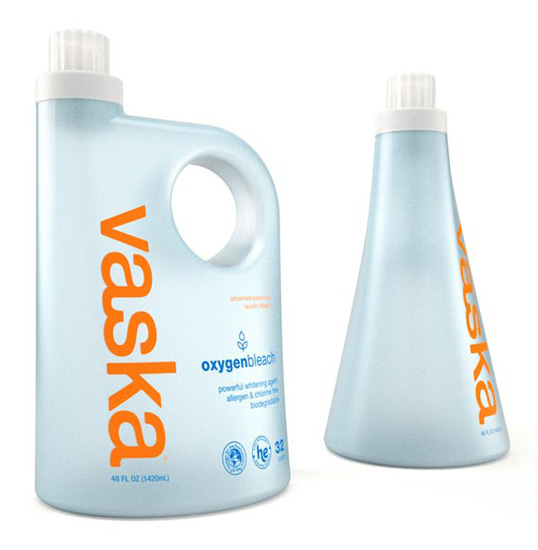 Designed by Tomorrow | Country: United States
"Beautiful and simple design from California based Tomorrow paired with a unique structural design from Studio Backs. Vaska is an all-natural detergent which uses herbal cleaning agents to fight germs and remove soap residue that damages fabrics and causes skin irritation."
May 4, 2010 | 3 Comments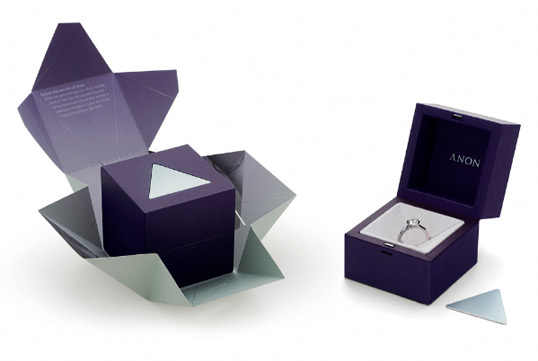 Designed by Pearlfisher | Country: United Kingdom
"ANON was specifically created to challenge and stand out in a very tired and clichéd premium diamond jewellery market founded on the "diamonds are forever" sentiment.
Pearlfisher's approach was to confront this sentiment and turn it on his head by focusing on the person, moment or occasion rather than on the diamond. ANON references unknown authors of love, poetry and folktales ­ its understated and ambiguous nature allows the brand to take a step back, putting the consumer in the spotlight. This is reflected in the new strapline: 'every story has a diamond'.
The ANON identity is a simple triangle, echoing an 'A' shape, and representing the facets of a perfect diamond/ perfect balance of life. Each of the two bespoke packaging boxes comes wrapped in an 'origami' style outer, which then reveals a box with a triangular shaped key inset into the lid. Removing this key and inserting it into the lock springs open the box to reveal the jewellery."
May 4, 2010 | No Comments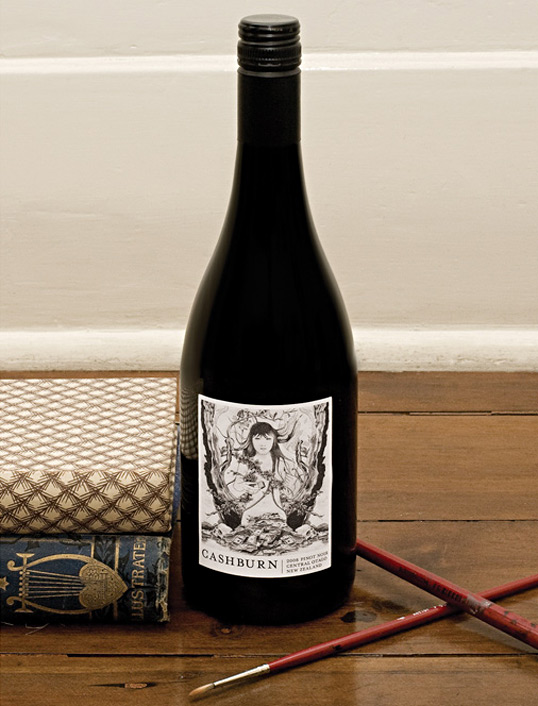 Designed by Mash | Country: Australia
"The first wine release from wine producer Burn Cottage. The producers have patiently set up a biodynamic vineyard from scratch. A lengthy process that in time will see them reap the benefits. However, in the short term, this sort of approach can be seen as an overly expensive exercise, a 'cashburn' project. Hence the wine 'Cashburn' was created with hand drawn illustration on an uncoated paper stock. Stay tuned for the Burn Cottage branded wines"
May 4, 2010 | 3 Comments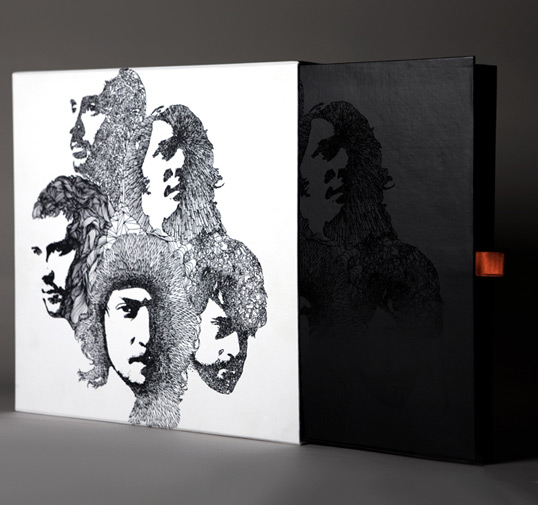 Designed by Sociedad Anonima | Country: Mexico
"We were asked to design this limited box set edition for mexican rock band ZOÉ. The hand-drawn artwork was inspired by The Beatles' Revolver and was based on  an actual photo shoot of the band. The set contains the band's 3 previous album releases on 12″ vinyl plus a revisited album of their latest studio recording Reptilectric, with remixes by artists such as Mad Professor, Schneider TM, Colder and Sebastien Tellier, also illustrated by hand."
May 4, 2010 | No Comments
Designed by Kenny J. Huang | Country: Canada
"4th is a one-of-a-kind kitchenwarestore located on West 4th Avenue in Kitsilano, Vancouver BC. All their goods are carefully handcrafted and unique. Each package tells a unique story about the products."
May 3, 2010 | 17 Comments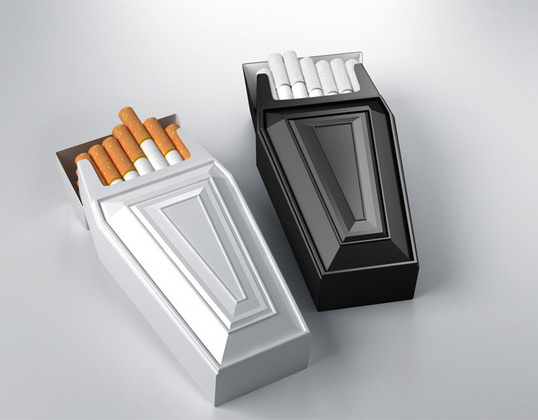 Designed by Reynolds and Reyner | Country: Ukraine
"People are dying throughout the world of diseases caused by smoking. This package concept shows how close this problem is to us. As every day each smoker carries this problem in his/her pocket. They carry death."
May 3, 2010 | 7 Comments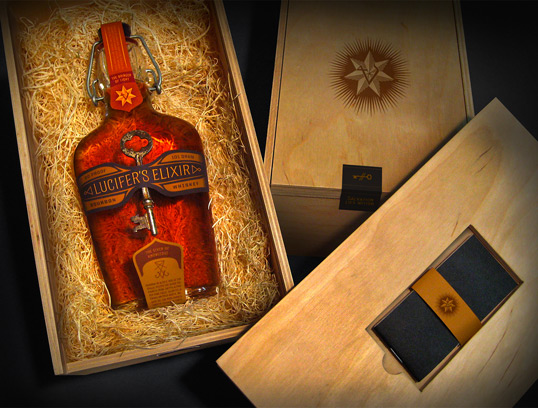 Designed by Tower of Babel | Country: United States
"Lucifer's Elixir is a self-promotional piece that I produced and handed out to colleagues and confidants. Each swing-top bottle included a vintage skeleton key and a booklet explaining symbology, numerology and other "secrets of the universe". It was meant to invoke an initiation into a secret society a la the Freemasons or Skull & Bones. What better to ponder the meaning of the universe than some nice bourbon whiskey!"