August 5, 2011 | 2 Comments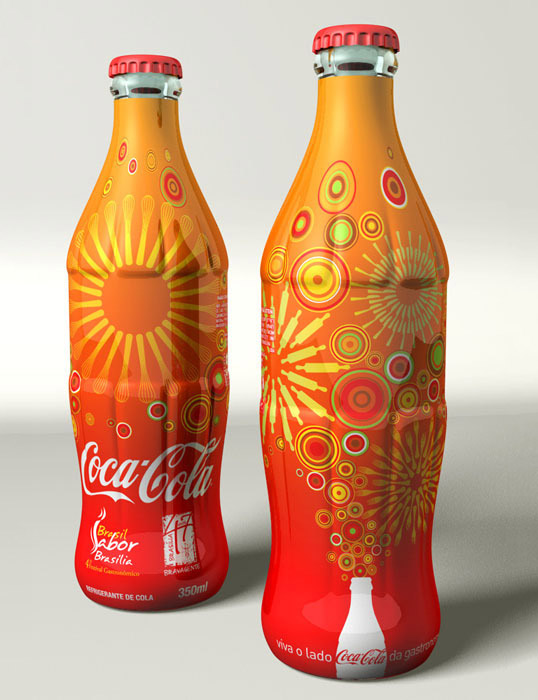 Designed by Fernando Malta | Country: Brazil
"Special Edition Bottle Sleeve for the event 4º Gastronomic Festival of Brasilia 2007. Pattern and Color Code based on kitchen utensils and food elements. A serie of bottles.
This project was designed as a Senior Designer at Oz Design."
August 3, 2011 | 1 Comment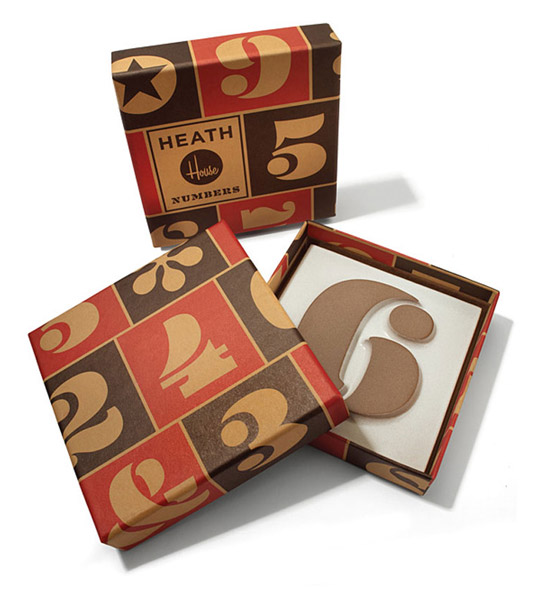 Designed by House Industries | Country: United States
"For the Heath House Number tile package design, we thought it would be best to let the numbers do the talking. A pattern of Eames and Neutra tile artwork was laid and grouted on French Paper then wrapped onto kraft board lids and bases by Michigan City Box Company."
August 3, 2011 | 6 Comments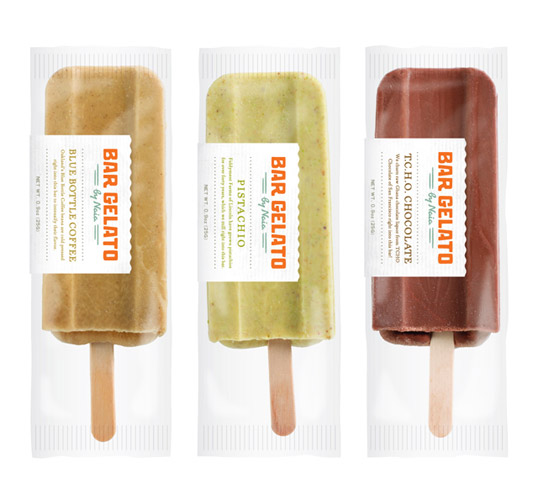 Designed by Bureau of Betterment & Substance | Country: United States
"When the digital agency Substance started working on branding for a new gelato product, I was psyched to be brought on board to create the logo and packaging components. I love food packaging projects, especially when you get to try the product for inspiration! The packaging was created for Naia Gelato's new gelato-on-a-stick product that is being sold in high-end supermarkets in California and the Western US. The final solution was a slightly throwback feel meets sophisticated Italian soda fountain. Custom lettering for the logo was created for a handmade, crafted, boutique feel and small scalloped die cut labels were chosen to allow the product quality to shine through. Many, many, many bars of gelato were eaten throughout the duration of this project."
August 2, 2011 | 6 Comments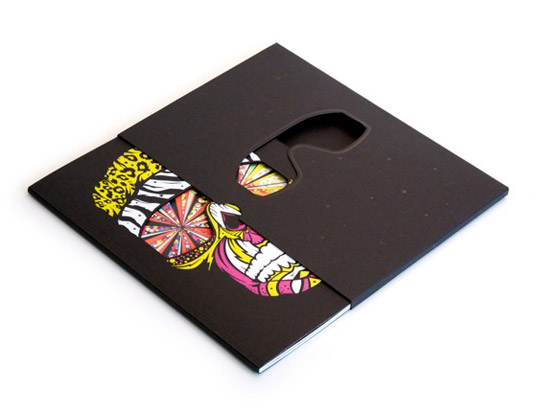 Designed by ILoveDust | Country: United Kingdom
"Macho Man Randy Savage, has got to be the most unique and idiosyncratic character in the history of professional wresting. There's really no one else like him and he defies all attempts at labelling or categorisation. He was a writhing muscular mass of bizarre ticks and personal mannerisms, clad in an ever-changing, endless wardrobe of hyper-flamboyant colours. A true one off, a heavy metal neon cowboy. What better muse for ilovedust?"
August 2, 2011 | 1 Comment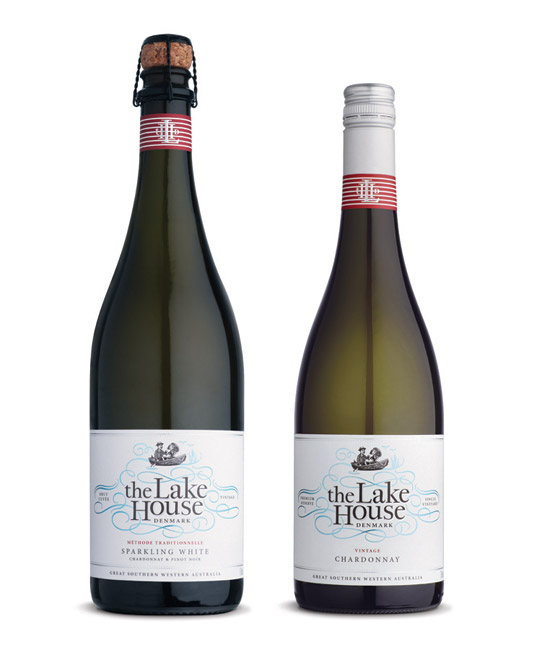 Designed by Manifesto Design | Country: Australia
"The Lake House Denmark is located in Denmark, Western Australia.
Known as 'one of the most picturesque cellar doors in Western Australia', the winery sits beside a large, trout filled lake and has become a popular tourist destination. Developed over the last seven years, The Lake House Denmark has three ranges of wine, each positioned in a different price category. The labels work on their own and also visually relate to each other to create a unique brand story.
The signature, mid-range Postcard Series features a whimsical, nostalgic '1930's feel' illustration of a couple rowing on the lake, capturing their holiday romance.
The popular "He Said She Said" label is the fun and quirky entry level wine for The Lake House Denmark. The 'couple in the boat' are the characters from the mid-range Postcard Series, featured much more prominently, with a humorous take on relationship miscommunications between men and women.
The premium range of The Lake House Denmark features blue and silver foils and swashes that are representative of the lake, to create an elegant, high-end label that's a touch more serious. The red and white striped neck cuff is a visual link to the gentleman's boating jacket from the Postcard Series."