July 11, 2012 | 12 Comments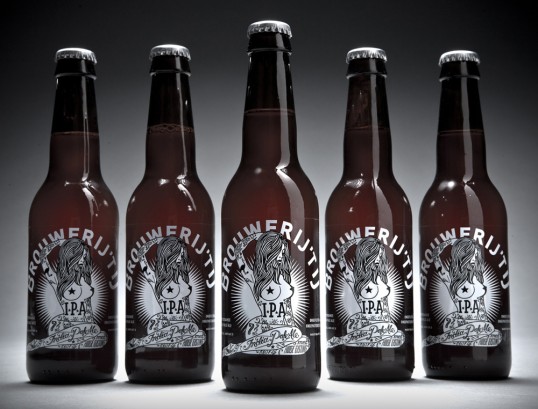 Designed by Redthumb | Country: The Netherlands
"Inspired by a tour of US microbreweries, Amsterdam's Brouwerij het IJ decided to create their own US-punk-style IPA. Branding studio Redthumb was given it's shortest ever brief (simply "Tits, tattoos, and skulls") and created a design with enough punch to match the full flavoured brew. The design picks up on the the brewery's rebellious nature and is a homage to east coast streetart and artists such as Rebel 8. Hand drawn in-house at Redthumb, the label reflects Brouwerij het IJ's reputation for producing beers full of character and tongue-in-cheek attitude."
July 11, 2012 | No Comments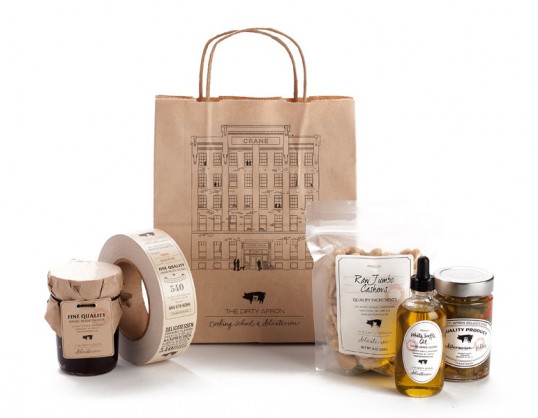 Designed by Glasfurd & Walker | Country: Canada
"The Dirty Apron's Delicatessen offers hot lunches, gourmet sandwiches, take-home carvery meals, deli meats, local BC Cheeses, fresh flowers, and specialty ingredients and products.
Glasfurd & Walker were commissioned to design all packaging and promotional items for the Delicatessen. From bread bags, shopping bags and tape to gift boxes, lunch boxes and products on the shelves."
July 10, 2012 | 17 Comments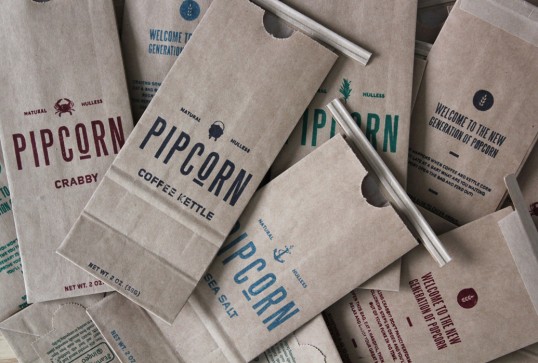 Designed by Freddy Taylor & Noah Collin | Country: Scotland
"Pipcorn is a young company, who focus on producing organic, hulless popcorn. Inspired by 1850's wooden, hand painted signage and the American grocery bag, our aim was to reflect both the honest and natural nature of the brand. Each bag is also hand-stamped, emphasises the homemade feel that lies and the heart of Pipcorn."
July 10, 2012 | No Comments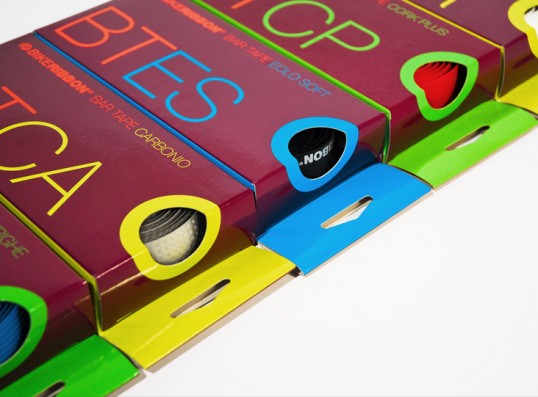 Designed by jekyll & hyde | Country: Italy
"We designed the visual identity of the racing and mountain bike accessories manufacturer Bike Ribbon, we created the new packaging line. The packaging system relies above all on its typography and colour scheme to make the brand stand out from the competition. While putting the system together, great care was taken over the details, such as the appearance of the symbols in the assembly instructions."
July 9, 2012 | 3 Comments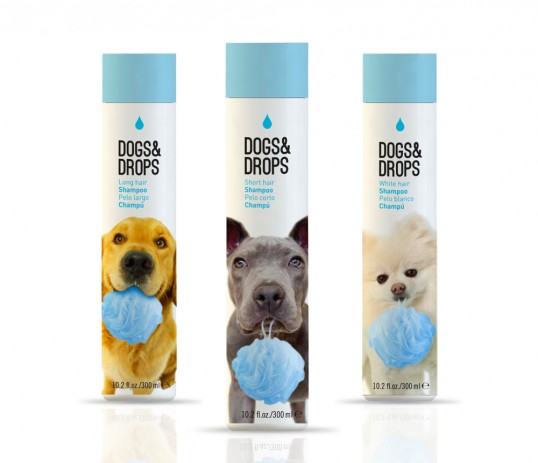 Designed by Mara Rodríguez & Catarina Pinheiro | Country: Spain
"Dogs&Drops is a dogcare brand which takes care of our pets and keeps them clean and happy. We represent the dogs with and element of humour that will appeal to owners. We kept the look of the packaging clean to give it a hygienic feel, and paired that with bright colours to make the brand look young and fresh."
July 9, 2012 | 3 Comments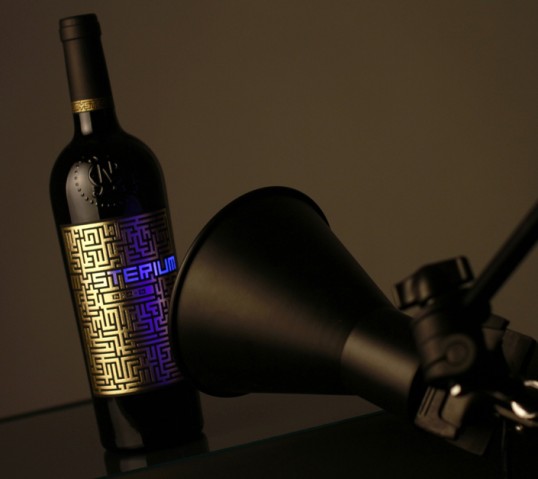 Designed by Spotlight | Country: Romania
"Jidvei's owner, one of the most competitive wine producers in Romania, decided to develop a new limited wine series designed to address a market segment well known for its general distrust towards the wine products: the night clubs/lounge bars arena. Our client needed a packaging concept that will standout among the much shinier presence of beer, liqueurs and other spirits.
The concept of the MYSTERIUM wines has originated in the secret of their making. Blended from up to three hand-picked grape varieties, the making of each MYSTERIUM bottle is a well kept oenological secret so that the final product shall be a mystery in itself, ready to be tasted and discovered."
July 8, 2012 | 1 Comment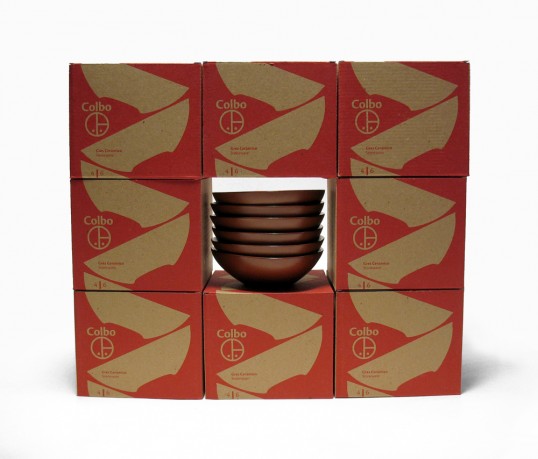 Designed by Lucía Jaime | Country: Argentina
"Colbo, Argentine design from before and for life is the concept that governs the system of products and graphic pieces of the company, which rescues the legacy of the dishes created between fifties and sixties by the architect and ceramist Colette Boccara.
The durability of the objects, the nobility of materials, and innovative design, characterize the new Colbo, such as their predecessors.
Inspired by the geometric art and design of fifties, these gourmet dishes packaging was printed in one color, on folding boxes without glue."
July 7, 2012 | 1 Comment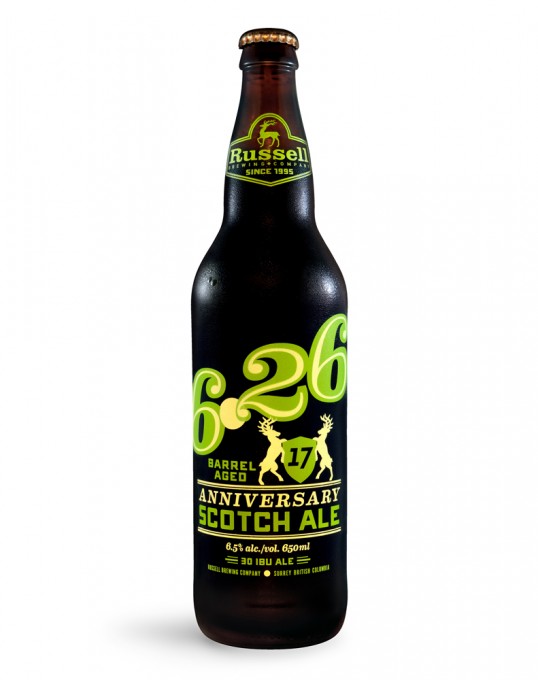 Designed by Atmosphere Design | Country: Canada
"We branded a series of 650ml bottles for Russell Brewing for their Brewmaster Series. All these beers are strong in character and we want that reflected in the label designs in a bold, catchy way. With the ACL painted bottle print process we like to keep designs simple so one can pick up the entire message and feel of the product on a single glance and to cut through clutter on the store shelves.
July 7, 2012 | 1 Comment
Designed by Ruth Pearson | Country: United Kingdom
"Lovingly made and hand crafted Champagne Cider, symbolised by a heart shaped apple."
July 6, 2012 | 1 Comment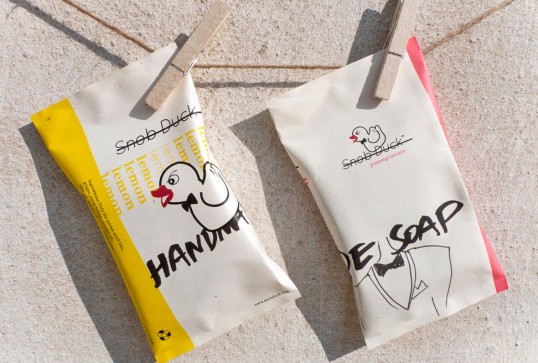 Designed by Marios Karystios | Country: Greece
"Vasilis Douros, decided to create a handmade soap made of the purest stuff. His admiration of animals, (especially ducks) as he is a vegetarian, led to thechosen symbol.
We used the classic innocent looking rubber duck by contraries. A nice bow tie, clean and fresh but still with this snobbish look.
All Snob Duck soaps are 100% handmade & hand packaged using recycled paper. Made of extra virgin olive oil, greek herbs, fruits, honey & lots of love."