September 14, 2013 | No Comments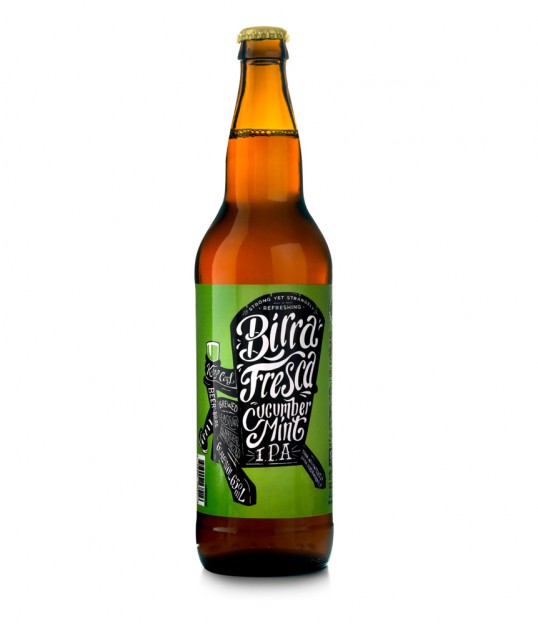 Designed by Saint Bernadine Mission Communications Inc. | Country: Canada
"Birra Fresca, a palate smacking cucumber mint IPA, is the latest addition to R&B Brewing's family of hand-crafted beers design by Saint Bernadine Mission Communications Inc. Strong, yet strangely refreshing, this beer's cucumber and mint notes inspired the fresh summer colours and cues, while the beer's 6% heft required a deep comfortable chair.
Like other R&B Brewing beers, the design language is inspired by R&B's resolutely hand crafted product – as such, every element on the packaging is rendered by hand, including the bar code. Key brand story elements, hand rendered in expressive type, and additional varietal information, like IBU scale, boil information, aging temperature, hop and barley type and mix all support R&B's independent, craft positioning."
September 11, 2013 | 2 Comments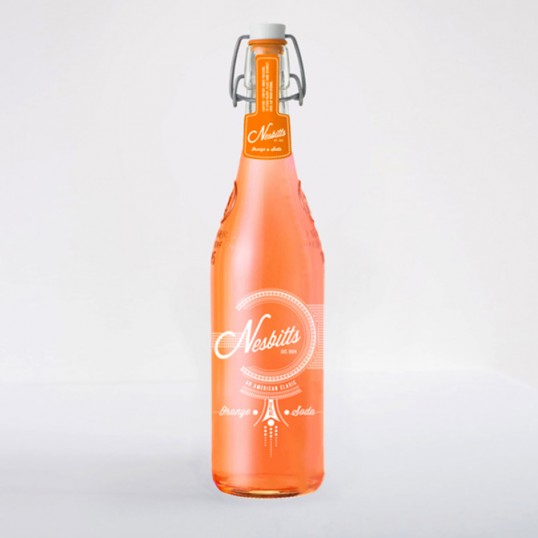 Designed by Emily Shaw | Country: United States
"Nesbitts was a popular brand of orange-flavored soda in the United States for a large part of the 20th century. Nesbitts was produced and distributed by the Nesbitt Fruit Products Company of Los Angeles, CA.
They also produced other flavors of soda under the Nesbitts and other brands, but none were as popular as the orange variety."
September 10, 2013 | 8 Comments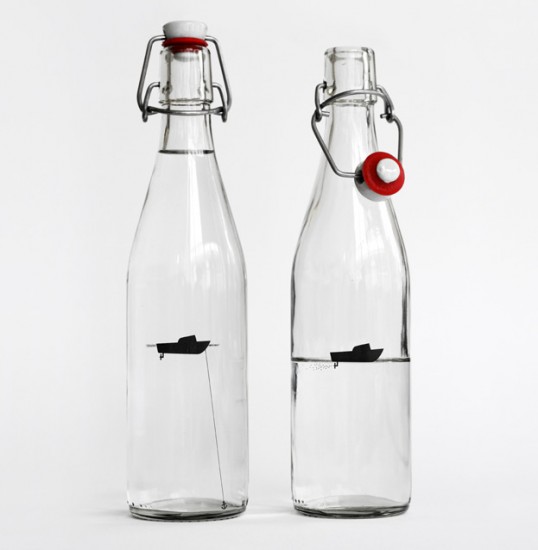 Designed by Designers Anonymous | Country: United Kingdom
"We designed refillable water bottles for use during meetings held in our studio. Our bottles feature a simple silhouette of a boat (in-keeping with our brand styling) the boat was a natural fit for a water bottle. On the still water bottle It's anchored and stationary; for sparkling water, the propeller creates bubbles."
September 10, 2013 | No Comments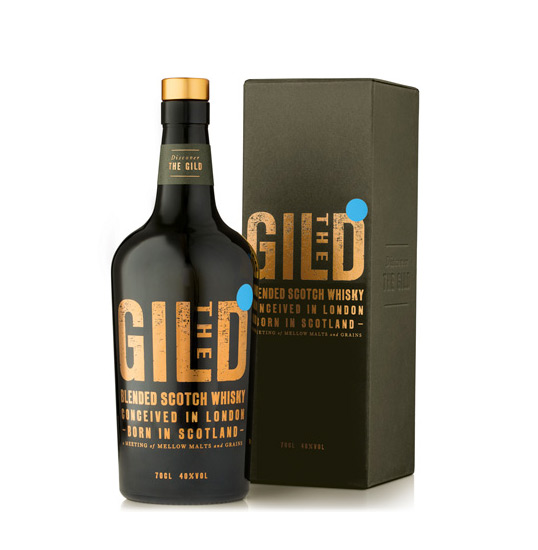 Designed by Pearlfisher | Country: United Kingdom
"Task: To create a new standout and authentic whisky brand for the Russian market and beyond that would help make the world of whisky accessible.
Scope: Strategy, brand identity, naming, brand language and tone of voice, structure and graphics.
Solution: The new brand and packaging design challenges the category standards and creates a new language for the whisky market. The brand equities are ownable to the Gild and designed to work as recognisable signposts for the whisky community. The brand identity, inspired by letterpress, is bold and authentic and communicates a high level of craftsmanship, clarity and refinement. The name refers back to the guilds of London – the masters and the craftsmen – but has a double meaning with 'gild' also referring to the gold standard. The bottle states that the whisky is 'conceived in London, born in Scotland' to establish its Western heritage and desirable credentials that the primary Russian audience is seeking."
September 9, 2013 | 6 Comments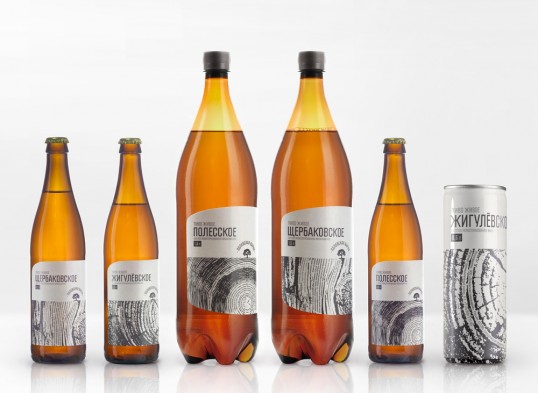 Designed by Red Pepper | Country: Russia
"Beer package concepts are usually very beautiful.
But in reality, the Russian's law demands placing a lot of additional mandatory information on the bottle. And this becomes a problem, because sometimes this information occupies more than 50% of label space.
Looking on the brewery's logo in a shape of a tree, we have chosen direction of eco-labels and used the texture of tree bark and felling. We embedded all mandatory information about consist and limitations to the natural wood texture, saving the visual harmony and purity of idea.
100% of mandatory information shown. 100% of idea saved. 100% not fake and already in stores."
September 9, 2013 | No Comments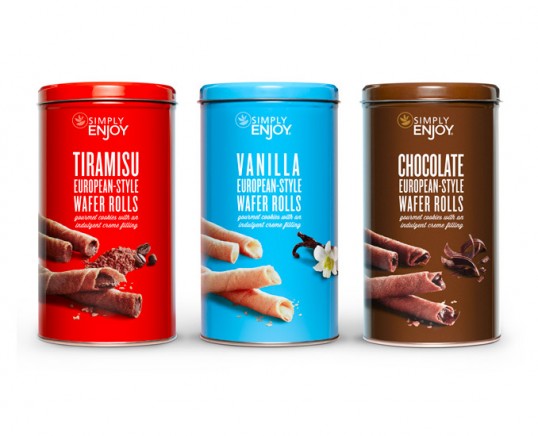 Designed by Pearlfisher | Country: United States
"Task: Strategic redesign of the Simply Enjoy range to reflect the brand's new super premium offer and positioning.
Scope: Brand strategy, identity design, tone of voice and packaging graphics.
Solution: A design that speaks to luxurious indulgence, focusing on the pleasures of food from around the world through vibrant color and photography that highlights the artisanal-style of the range."
September 8, 2013 | No Comments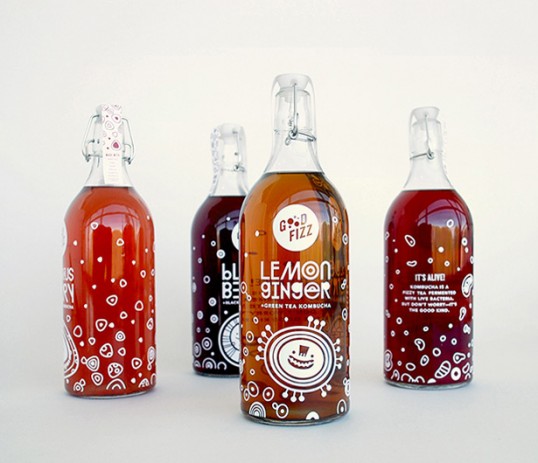 Designed by Lydia Nichols | Country: United States
"Good Fizz is an MFA project conceived to explore both branding and packaging for an invented kombucha company. Embracing the fact that kombucha is comprised of tiny living organisms, each bottle features happy illustrations of floating bacteria as well as custom type that wraps the entire bottle. The paper seal on top lists ingredients along with the warning, "Don't Shake! It's Fizzy Enough Already." 
September 7, 2013 | No Comments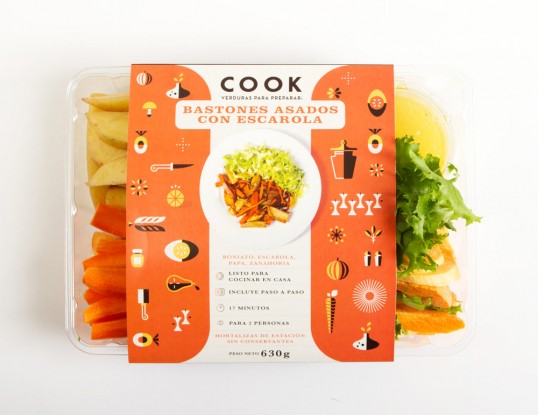 Designed by Mundial | Country: Uruguay
"Based in Montevideo, Uruguay, COOK creates meal kits that are healthy and easy to cook. Each kit takes only a few minutes to prepare. You don't need to be an expert in the kitchen because each kit has step-by-step of instructions, ingredients, and a video detailing preparation.
We worked with COOK to create an unique identity with illustrations and colors that represent the freshness of the product."
September 6, 2013 | 2 Comments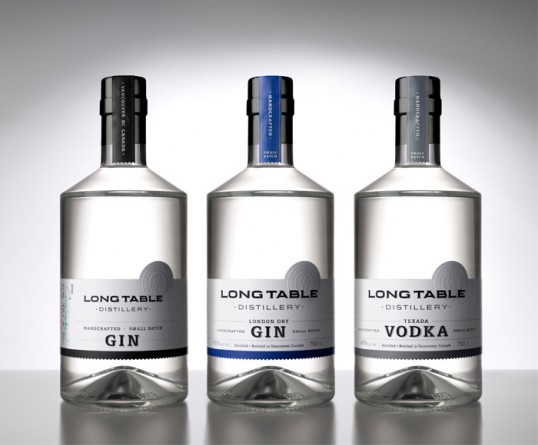 Designed by Saint Bernadine Mission Communications Inc. | Country: Canada
"Long Table Distillery is a producer of handcrafted, premium, small-batch spirits based in Vancouver, BC. Its West Coast heritage, expert knowledge, and dedication to organic, high-quality ingredients were the foundation for the design by Saint Bernadine Mission Communications Inc. A design identity that reflected the distillery's commitment to craft and focus on small-batch quality was developed for its selection of unique gins, vodkas, and specialty spirits.
The design system needed to accommodate colour coding for flavours of their permanent line, as well as a system to allow for small artisan batches that are sold principally on site. To reflect the artisanal quality of the brand, key elements included a hand-stamped batch number, handwritten varietal, perforated edges, and dotted rules that act as a device to divide information on the label."
September 6, 2013 | 3 Comments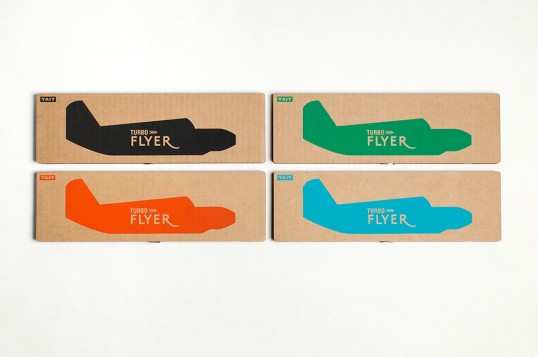 Designed by Tait Design Co. | Country: United States
"I've always loved vintage toys and wanted to take the classic hobby shop airplane that everyone had as a kid and elevate the design to new heights. I have been working on the product & packaging design for the last 4-5 months and am now in a place where I can produce these in multiples at my home studio – I do everything completely by hand.
The packaging is very unique! With a satisfying velcro-snap, it opens up to reveal the plane parts that are encased in the cardboard packaging. I've been meticulous with every design detail in the creation of this product."