January 20, 2012 | 3 Comments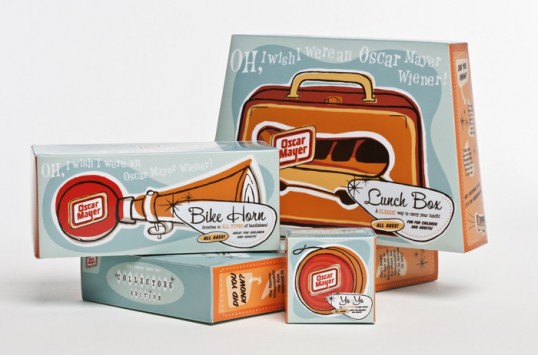 Designed by Donna Roggi | Country: United States
"Oh.. I wish I were an Oscar Mayer Wiener…" Oscar Mayer has been warming the hearts of children and families since the year 1904. This posed for a great opportunity to create and design a Collectors Edition series for Oscar Mayer. These packages are designed to remind the consumer of the good 'ole days, while still looking new and exciting. The illustration and design of the package is displayed in a friendly 1950's, style to promote the nostalgia the company continues to bring to families around the world."
January 14, 2012 | 2 Comments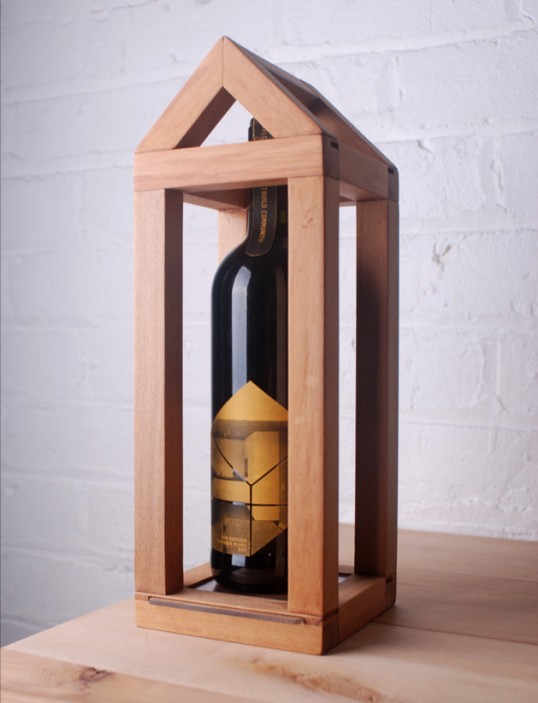 Designed by Jonti Griffin | Country: New Zealand
"Artbuild was created as an alternative to the current "kit set homes" which offer standard off the shelf homes at limitless numbers. I have created a clean, modern brand identity for my final year project which includes print, packaging and furniture design. Artbuild treats life itself as the ultimate artwork, and the home as its frame. A place where everything comes together to rest, grow and inspire."
January 13, 2012 | 9 Comments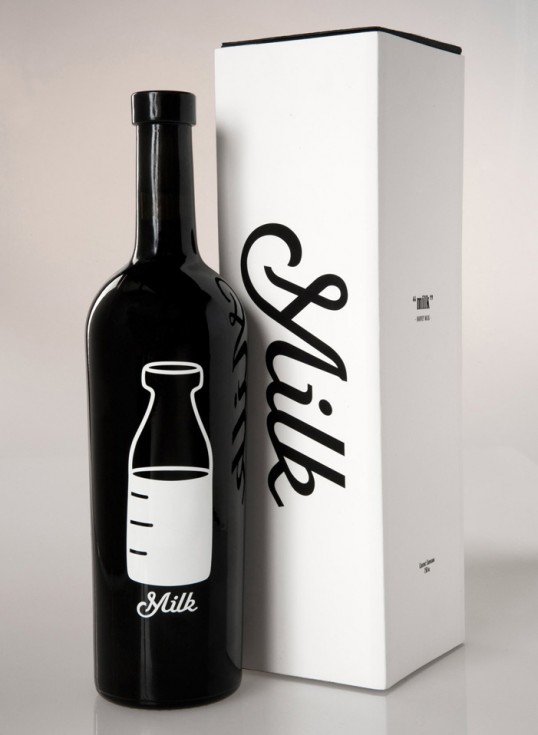 Designed by Emily Hale | Country: United States | Fonts used: Radio
"It is a little known fact that San Fransisco boasts some of California's best wines, much like many do not know that San Fransisco was also home to one of the first openly gay politicians in the United States, Harvey Milk. And thus, I created a wine which pays tribute to the memory of Harvey Milk.
This deep, rich, Cabernet Sauvignon has a strong backbone of tartness, as strong as the determined Harvey Milk, whom fought for equal rights in San Francisco as well as gay rights nationwide. In particular, the half full bottle of milk, represents Harvey's positive attitude and take on life, despite his many obstacles. Seeing as Harvey was environmentally conscious, the box that houses the wine was created out of one sheet of board with no glue.
As Harvey Milk once said, "I have tasted freedom. I will not give up that which I have tasted. I have a lot more to drink."
January 3, 2012 | 1 Comment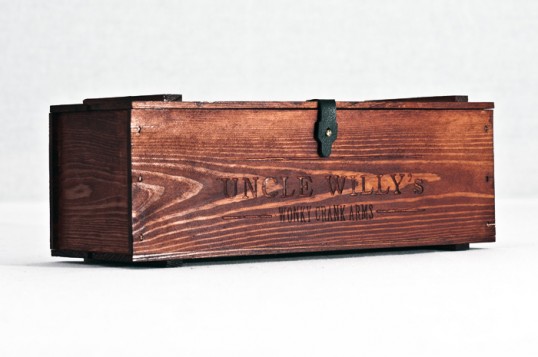 Designed by Christopher Perry | Country: Sweden
"Brief: Uncle Willy's Wonky Crank Arms is a brand and packaging concept for a premium English bicycle crank arm manufacturer.
The product is hand made and has been ever since the company was founded back in 1988. The crank arms are made to order at a cost of £495/pair and are aimed at bicycle loving people.
I came up with the name Uncle Willy's to give the brand some history and make it feel like a family-owned business. To describe the product I added Wonky Crank Arms which also gives the brand some humour as they are hand made.
I felt it was very important for the packaging to reflect that the product is hand made and at the same time keep giving the product a historic feel whilst keeping it premium. Using a wooden box and carving out the company name did just that. The leather hinges and adding a mahogany lacquer were chosen to give the packaging it's premium feel. Not being able to read the name on the box is not an issue as they are not on shelves next to other brands."
December 28, 2011 | 18 Comments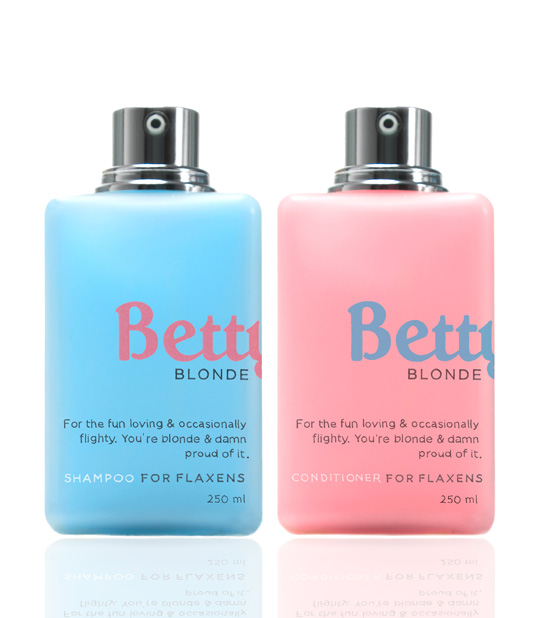 Designed by Holly Prince | Country: Canada
"Betty shampoo & conditioner is a product that brings out the best tones for specific hair types. Blonde, Brunette, Ginger and Noire. Instead of explaining the functionality of the product, which many of the competitors do, I decided to have fun with the copy and play around with stereotypes. The goal for Betty is to be fun, cheeky and smart.
The colour palette for each hair type relates to the stereotype and reflects the persona of who that person would be. The rectangular shape of the bottle would fit and stand nice on a bath ledge or shower rack. The bottles have a pump lid for convenience."
December 23, 2011 | 19 Comments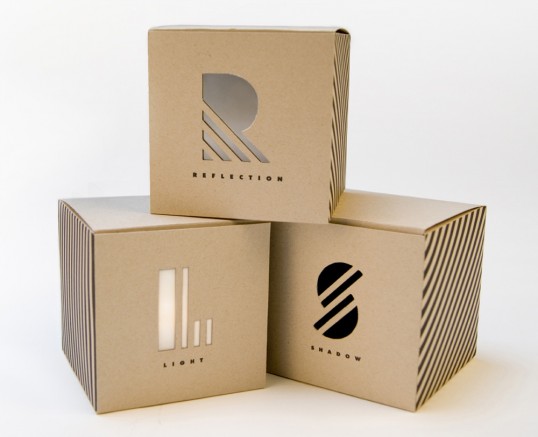 Designed by Chris Ferrante | Country: United States
"This project was for my packaging design course in which we were tasked with creating a conceptual series of consistent packages for intangible things. I decided to package light, reflection, and shadow. After brainstorming how to visually suggest that these "unpackagable" things were in fact packagable, I came to the concept of creating the effect of them as though they were trapped inside a box."
December 22, 2011 | 2 Comments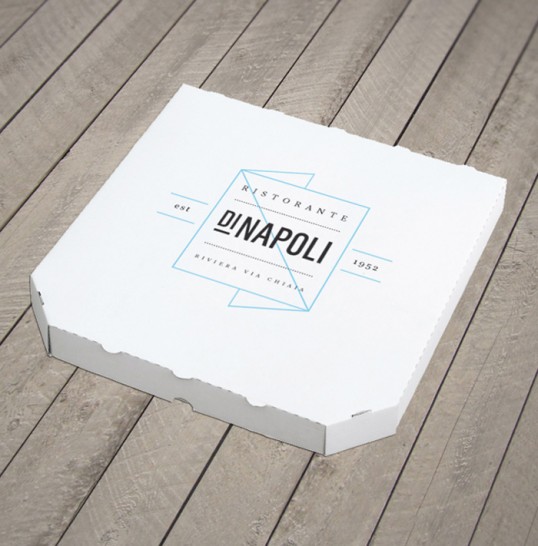 Designed by Jonathan Faust | Country: Portugal
"Visual identity and packaging to Di Napoli – a restaurant and take away as well. The identity is inspired by the biggest passion in Napoli. Soccer. But also the Italian traditions and Italian's sense of fashion and style. The light blue logo is a shape between a napkin and the letter 'N'."
December 5, 2011 | 9 Comments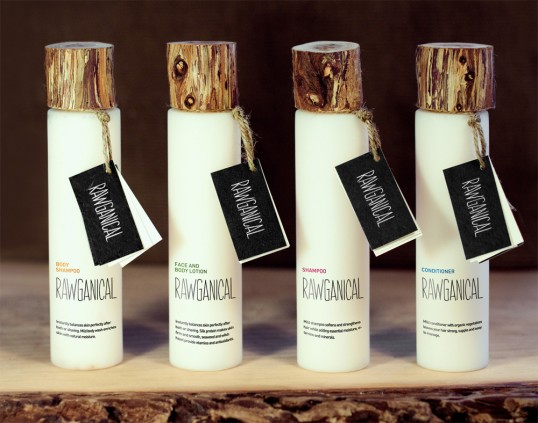 Designed by Casper Holden, Randi Sjælland & JensenIngeborg Lund | Country: Denmark
"Our assignment was to design a new line of four organic products for a luxurious Scandinavian hotel. As a part of the task we also had to come up with a product name which reflected the brand's qualities and values. We came up with the name 'Rawganic' and the idea to create a rustic wood lid on a minimalistic designed bottle."
December 2, 2011 | 3 Comments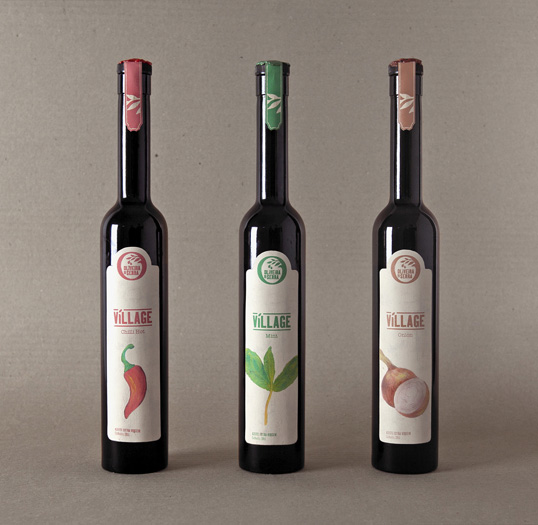 Designed by Luís Oliveira | Country: Portugal
"Village is a project that was developed in the Graphic Design course at IPCA (Intituto Politécnico do Cávado and Ave) in Portugal, directed by teacher Jorge Pereira.
Village is the gourmet range/brand/variety of Oliveira da Serra's olive oil. With three types that combine the best extra virgin olive oil with different flavors like Chili, Onion and Mint.
All development of packaging was based on the traditional roots of this product, with special attention to the use of organic production. The organic concept is also represented on the labels from all the three illustrated flavors."
November 29, 2011 | 4 Comments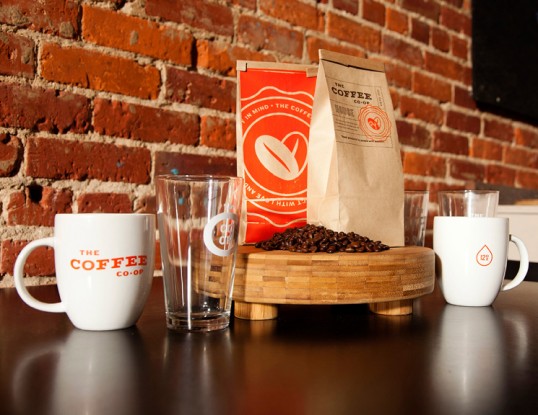 Designed by by Jake Dugard | Country: United States
"The Coffee Co•Op is a coffee shop devoted to bringing people quality products and a unique environment. The class assignment was to create a branding campaign and the collateral includes a menu, coffee bags, glasses, and cups."