October 25, 2011 | 8 Comments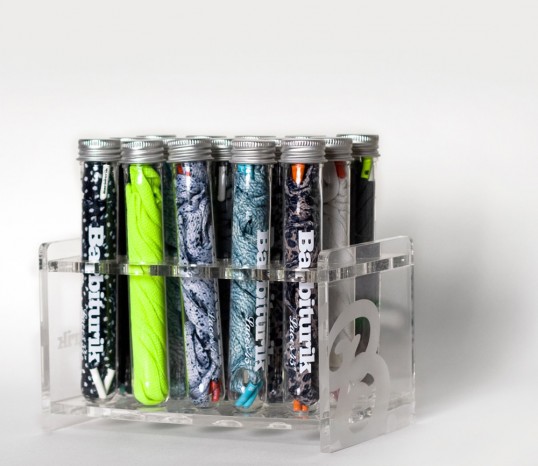 Designed by Barbiturik | Country: France
In 2002 Rémy Hernandez had a life altering skateboarding crash which left him a quadriplegic. After a few years of rehabilitation and reflection he decided to stay focused on his passion of skateboarding by starting his own skate brand.
October 24, 2011 | 5 Comments
Designed by Bailey Lauerman | Country: United States
"Assignment: Design a limited edition wine bottle for Empyreal 75, a pet food protein supplement for dogs and cats. Our main target audience was pet food manufacturers who were considering using Empyreal 75. Our secondary audience was pet food enthusiasts. The red wine was distributed at the Pet Food Forum Tradeshow and is also available for limited purchase. From a packaging standpoint, the challenge was to create something memorable that would be immediately recognizable to dog and cat enthusiasts. The turn around time was two weeks.
The Approach: Both the client and team fell in love with the iconic visual metaphors of the pet collars and tags displayed on the bottles and their association to dogs and cats. The "collar and tag" concept was chosen because of its strong stopping power and packaging opportunities. Production and vendor partners included a printer, tag embosser and a pet collar manufacturer. "Alley Cat Red" and "Foxhound Red" were selected as the names for the two red wines. Both names adorned the stainless steel tags that hung from the leather collars."
October 24, 2011 | No Comments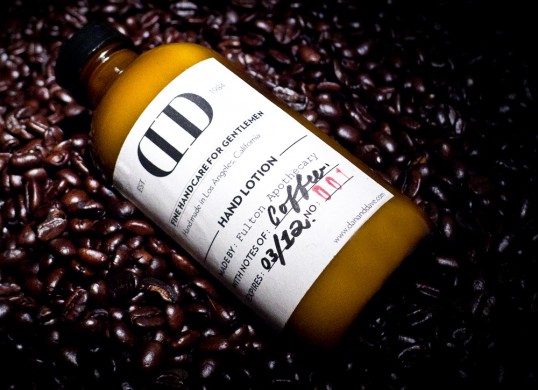 Designed by Dan and Dave Industries | Country: United States
"Hands are an integral part of our craft. Under constant scrutiny, we set out to develop a lotion tailored to our specific needs: Quick absorbing, long lasting moisture that wouldn't interfere when handling apparatus.
This unique hand lotion from Fulton's Apothecary is finessed with organic ingredients such as Jojoba, a natural and light oil that deeply penetrates hands to heal without a greasy finish. Other nourishing ingredients include Shea Butter and Vitamine E oil. Scented with pure coffee oil which contains high amounts of natural anti-oxidants."
October 23, 2011 | 14 Comments
Designed by Peter Gregson | Country: Serbia
"Peter Gregson designed a series of 6 different Coca-Cola cans for the celebration of Coca Cola's 125th anniversary. We used old Coca-Cola ads and posters (from 1930's, 1940's) and implemented them in order to create the can that would remind of the Coca Cola's longevity and, at the same, be something completely new."
October 22, 2011 | No Comments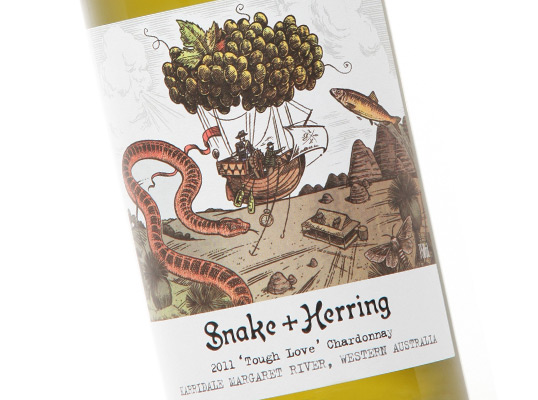 Designed brainCELLS | Country: Australia
"When Snake (Winemaker) and Herring (Wine Purveyor) approached braincells to launch their new wine project in early 2011, they wanted to do something different. Armed with a clear mission statement, they set out to create a wine package that would stand out from the crowd.
The label captures Snake and Herring flying in a grape balloon across the West Australian landscape searching for wines of exceptional quality. The full bleed illustration is highly detailed with a storybook quality to the finish. The top tier wine label is more refined, focusing on the balloon itself. The label is embellished with coloured foil, hi-build varnish and two detailed silk screens."
October 22, 2011 | 3 Comments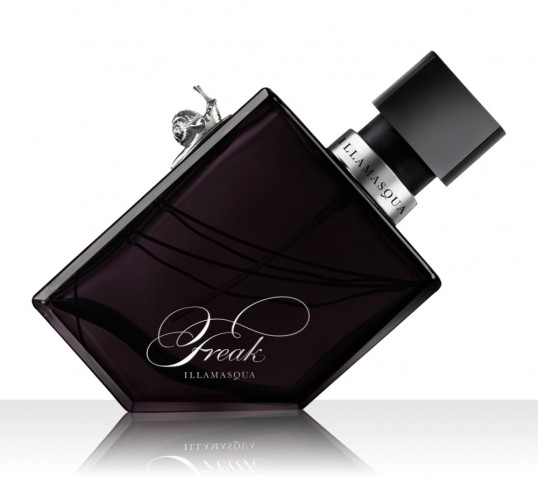 Designed by Propaganda | Country: United Kingdom
"As part of our ongoing work with the cult beauty brand Illamasqua, we have been heavily involved in the creation, development and launch of their first fragrance.  As a brand that celebrates the idiosyncrasy of people, being unique and out of the ordinary, Illamasqua adopted the name 'Freak' for the fragrance.
Given this as a basis, we explored a range of different avenues for what a 'Freak' bottle should look like. We decided on the bottle in the attached images. The shape is based on a traditional classic perfume bottle, with the bottom right corner removed to make the bottle stand on its edge, echoing the Freak ethos of 'refusing to fit in'.
A silver snail is attached to its side, a snail being a creature that is perfectly formed yet not admired as being conventionally beautiful by the masses, this represents Illamasqua's love of beauty in all things, especially the unconventional.
Illamsqua considers itself a night-time brand, therefore it makes sense that this unisex fragrance is made from flowers that bloom only at night, including the Queen of the Night (or Nightblooming Ceresus), a rare flower from the Arizonian desert which blooms for only night a year or when the moon is full."
October 21, 2011 | 2 Comments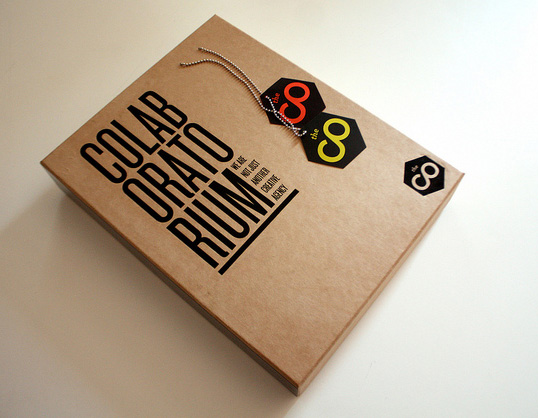 Designed by Andrea Avidad | Country: Venezuela
"Colaboratorium was born as a collective of ten graduting design and marketing students. The main idea was to mix different cultural backgrounds, counting with people from Sweden, Italy, Spain, Ireland and Venezuela. Also to mix different knowledge  in areas like graphic design, media design, marketing and art direction.
October 21, 2011 | 1 Comment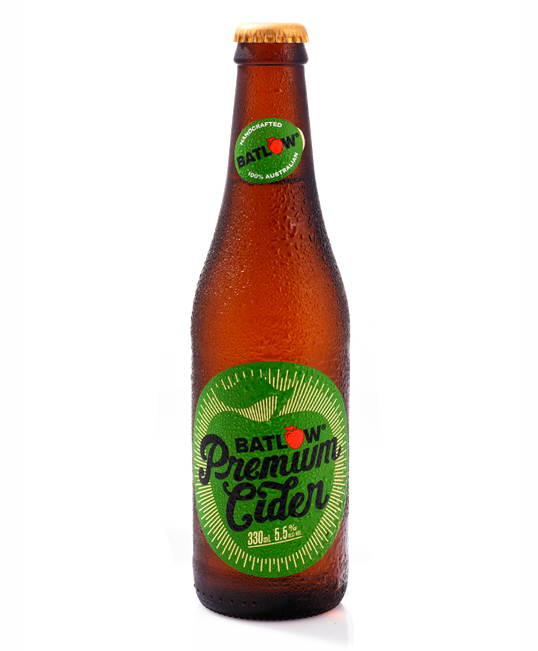 Designed by We Buy your Kids | Country: Australia
Batlow is a small country town located in the Snowy Mountains region of NSW, Australia. The Batlow Apples brand has been in existence since 1922 and is a household name within Australia. Batlow Apples has great brand recognition driven by their iconic green sticker that is placed on every Batlow Apple. This sticker is synonymous with quality, premium grade apples. We Buy Your Kids (WBYK) were approached to design the logo and packaging for Batlow Premium Cider. Batlow Premium Cider has a light golden appearance with fine bubbles from natural carbonation. The aroma is fresh, fragrant apples with a hint of earthiness. The taste gives a mild, refreshing sweetness followed by a light grip on the back palate and a clean medium dry finish, resulting in a well-balanced, fresh tasting cider. The brief was to design a package that leveraged the heritage of the Batlow brand, whilst delivering a contemporary, fresh, look and feel that reflected the positioning of the newly launched cider.
October 20, 2011 | No Comments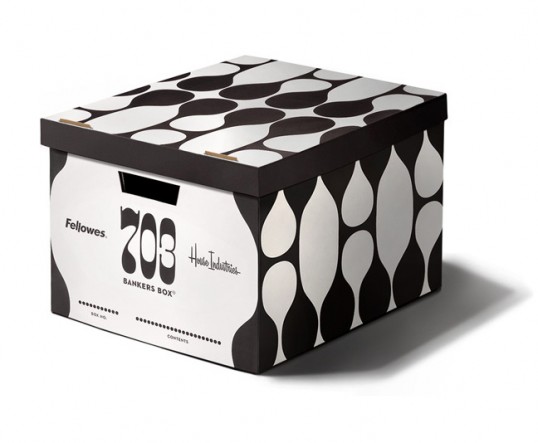 Designed by House Industries | Country: United States
"Fellowes flexographic corrugational Banjo H pattern model 703 Bankers Boxes exclusively for The Conran Shop Japan.
Working Banjo's stout serifs and spindly strokes around those bends, slots, scores and tucks required lots of cuttin' and compin'.
The Conran crew liked it so much that they commissioned a mini size to act as an invitation for their Case Study Reception party at their Marunouchi location.
October 20, 2011 | 6 Comments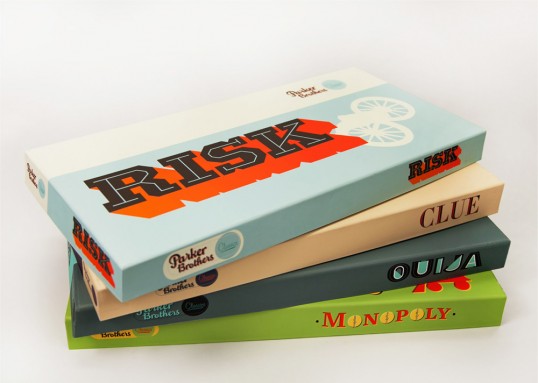 Designed by Sam Kittinger | Country: United States
"These re-designs of classic Parker Brothers board games stemmed from a desire to de-construct the overdone packaging board games nowadays are so known for. Drawing inspiration from vintage, modernist game box designs, these re-inventions focus on simplistic imagery, experimental typography, and limited color schemes."