February 3, 2009 | No Comments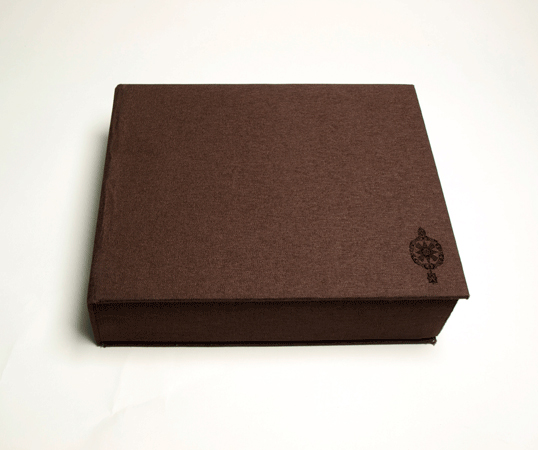 Designed by Daniel Blackman | Country: United States
"Items and habits handed down from my grandfather, to my father, to myself."
February 2, 2009 | No Comments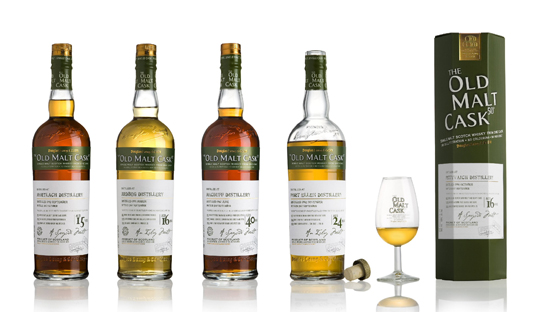 Fonts used: P22 Franklin's Caslon, P22 Cezanne
"This intriguing range emerged in 1998 with a caveat that the single cask bottlings would only be available in limited numbers. But the initial 50 – to commemorate the company's 50th anniversary – was gradually passed and today we can regularly offer over a hundred superb Malts to the connoisseur or anyone else with good taste for that matter."
February 2, 2009 | No Comments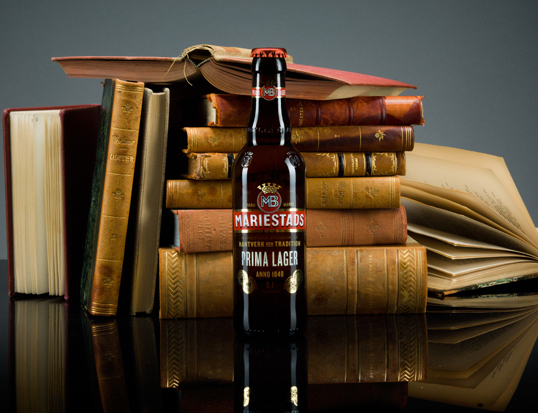 Designed by Neumeister | Country: Sweden | Fonts used: Knockout
"Input: Spendrups is in the process of repositioning one of its brands, Mariestads. Mariestads Prima Lager is a super-premium lager with a distinctly bitter taste based on 160 years of brewing traditions. Spendrups asked Neumeister to design the packaging so that it would not only reflect the company's long tradition of craftsmanship but also appeal to discerning beer drinkers.
Output: The packaging design for the bottle is a seamless fusion of traditional values and contemporary design elements. The retail packaging (4-pack and carton) is used to tell the story of the old brewery and the origins of the beer.
Outcome: Mariestads Prima Lager has been given an ovation by the beer connoisseurs within Swedish news media. Very soon we will know the opinion of the connoisseurs amongst beer consumers."
February 1, 2009 | 1 Comment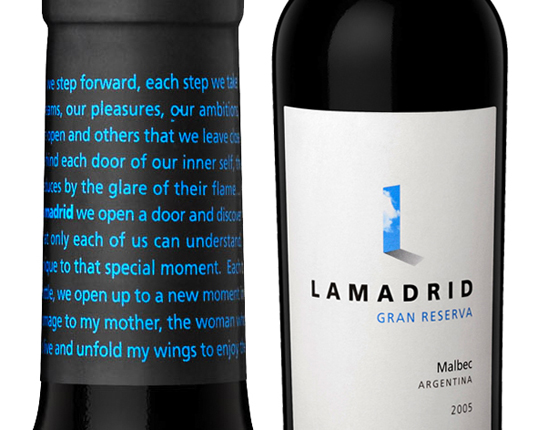 Designed by Ballester/Milia | Country: Argentina
January 30, 2009 | 2 Comments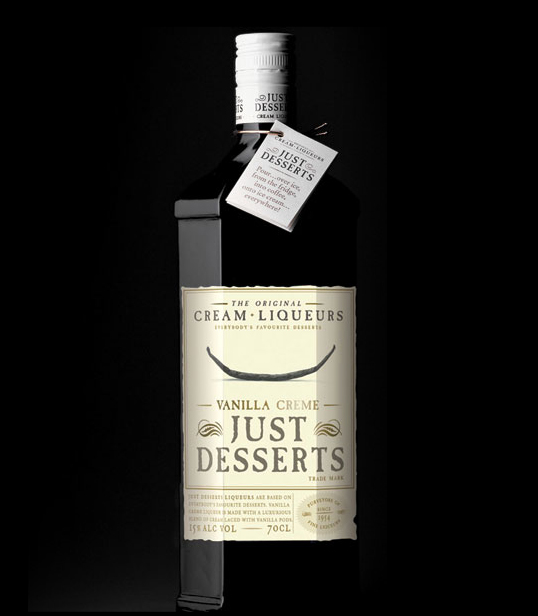 Designed by STRANGER & STRANGER | Country: United Kingdom
January 29, 2009 | 3 Comments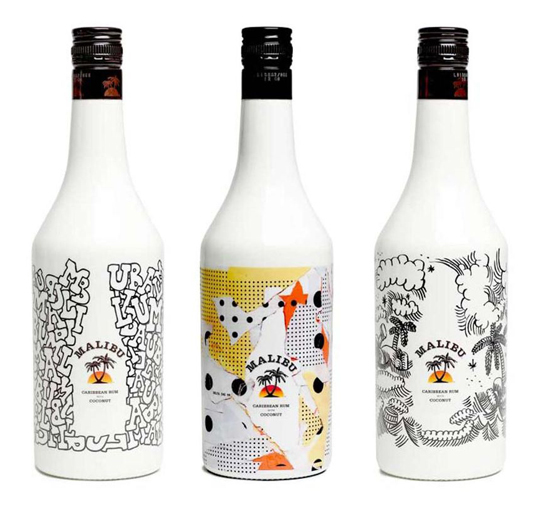 Designed by La MJC | Country: France
"La MJC came up with this idea of re-designing Malibu bottles in "pop" interpretations by legendary Europe artists So-Me, James Jarvis and Delta. Only 100 numbered bottles of each are available, a colette exclusive."
January 27, 2009 | 7 Comments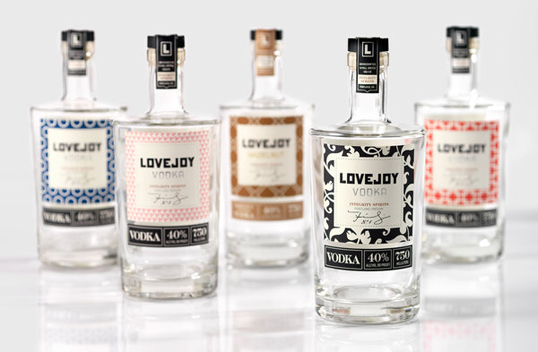 Designed by Jared Milam | Country: United States | Font used: P22 Constructivist Square
"Integrity Spirits announced its presence to the world with two inaugural products, Lovejoy Vodka and Lovejoy Hazelnut. Lovejoy is a vodka that stands out from the crowded liquor shelves because of its design concept. Lovejoy Vodka comes with a variety of labels, allowing customers to choose the design that fits their mood, décor, or gift situation."
January 26, 2009 | No Comments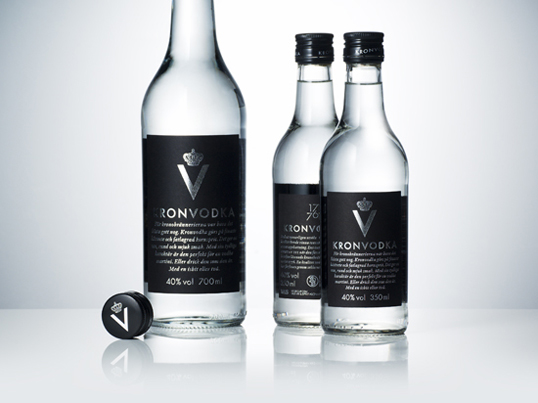 Designed by Neumeister | Country: Sweden | Font used: Futura
"Input: V&S, one of the world's leading international spirits companies, wanted to regenerate Kronvodka, Swedish vodka brand with a royal heritage dating back to the 18th century.
Output: Kronvodka's black and silver packaging with the new symbol was designed to attract a male audience between the age of 35-49.
Outcome: At the relaunch, Kronvodka immediately attracted attention in the media as well as in the shops. The sales forecast was quickly revised upwards."
January 25, 2009 | No Comments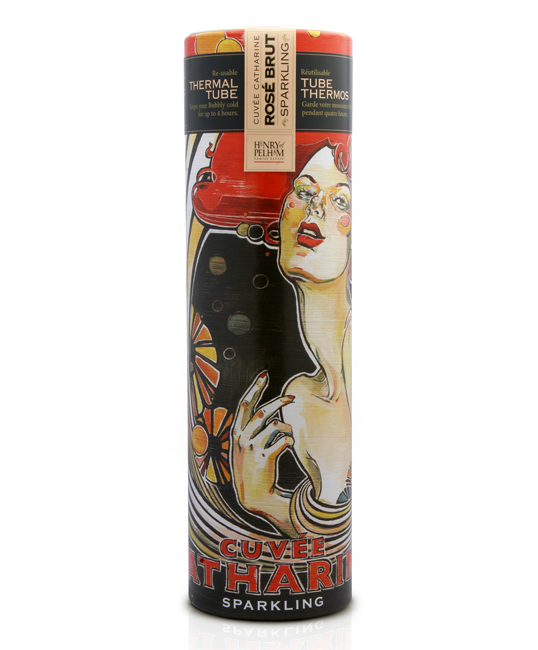 Designed by Insite | Illutsrator: Jacqui Oakley | Country: Canada
"The darling of the Canadian Sparkling Wine market, Cuveé Catharine needed to step it up and standout a little more to catch the eye of the premium Champagne market that may be wondering from the $100 – $300 price tags during these attentive times.
Consequently we created this collectible thermal tube to carry and cool the wine in – it's is minimally branded once the cigar bands are removed so that it looks great and keeps cool for many hours and many uses."
January 24, 2009 | No Comments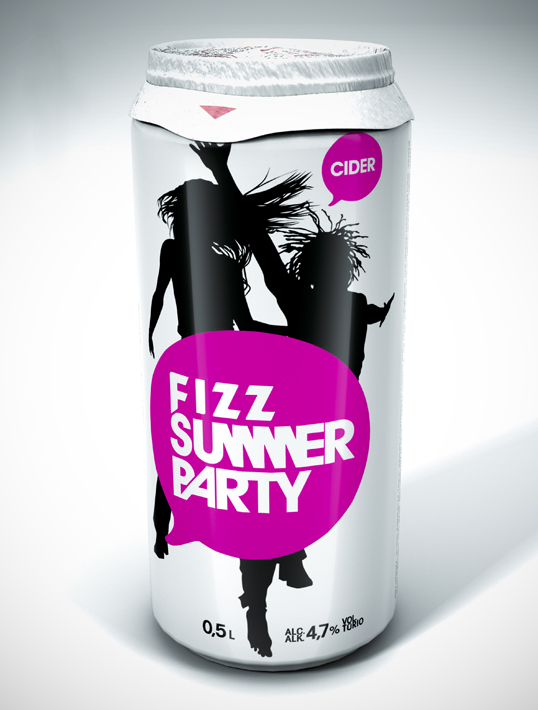 Designed by Taevas Ogilvy | Country: Estonia