March 27, 2012 | No Comments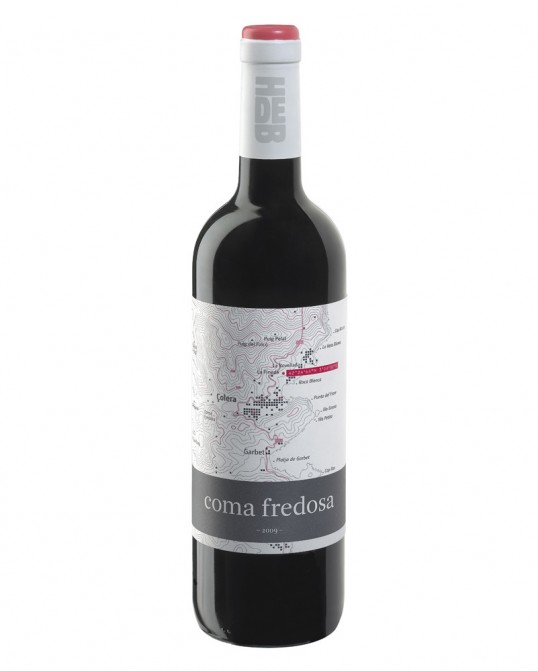 Designed by eStudio Calamar | Country: Spain/Berlin
"For the design of this Coma Fredosa as well of that of other wines from the same winery, the "graphic language" of the topography is a key element that offers a series of clues and concepts about the wine and the winery to the spectator/consumer. 
March 21, 2012 | 7 Comments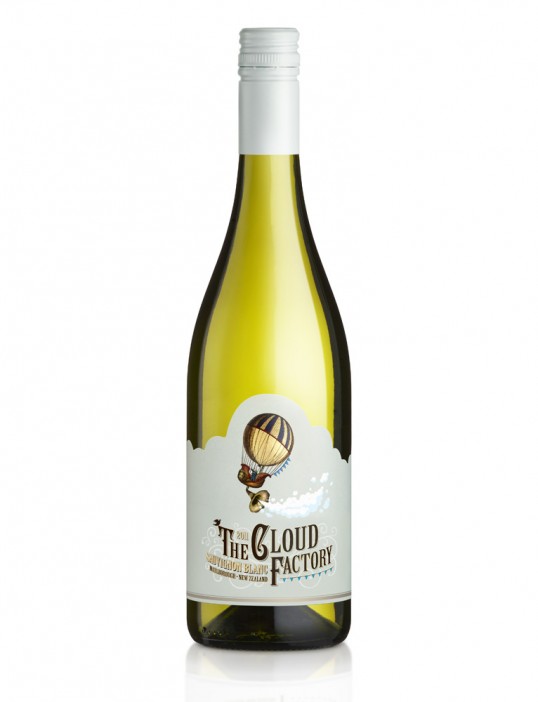 Designed by Biles Inc. | Country: United Kingdom
"UK wine producer and distributor Boutinot UK, are launching a new addition to their portfolio with the introduction of "The Cloud Factory", a Sauvignon Blanc from Marlborough, New Zealand. With grapes sourced from the cool Waihopi Valley in Southern Marlborough, the elegant wine is alive with aromas of stone-fruits and minerals, with flavours of guava and lime."
March 20, 2012 | 1 Comment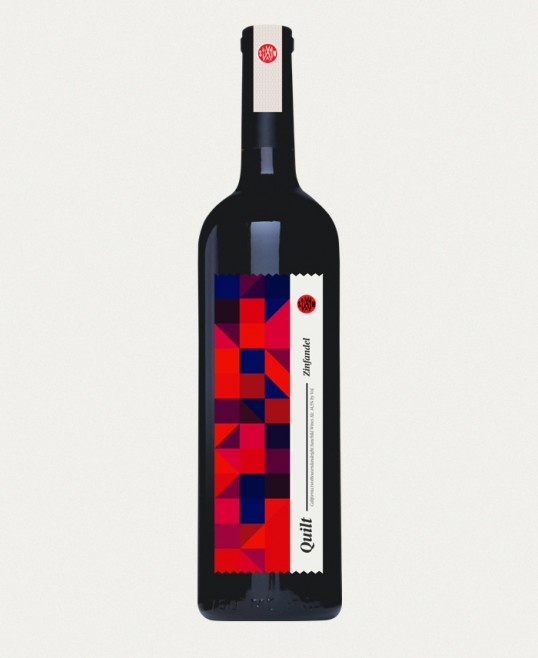 Designed by Joschko Hammermann | Country: Germany
"In his bachelor thesis Joschko Hammermann examines the connection between the customer and a wine. It became very important to create a immediate connection between those two. Thats why the wine labels consists out of wood, fabric, sandpaper and regular paper to give the customer an idea of the characteristics of the wine. He even developed an appearance of a winery which is called "Sunchild Wines" with 12 different labels."
March 19, 2012 | 5 Comments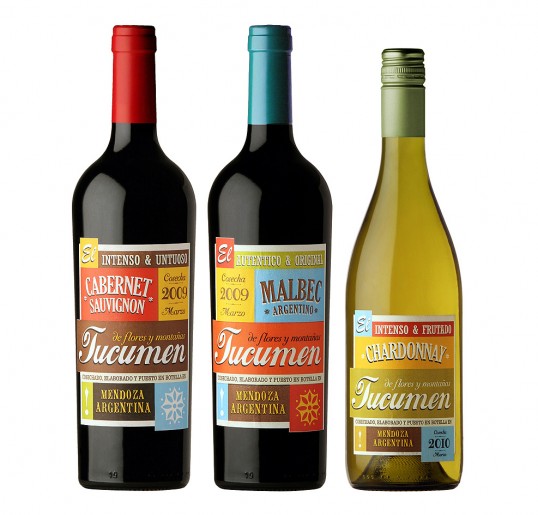 Designed by Guillo Milia | Country: Argentina
"Tucumen is a new line of wines Budeguer, a family company of immigrants who became major sugar producers in northern Argentina. After more than a century but returned to migrate to Mendoza, the land of vineyards to produce their own wines. The brand is a combination that joins the Argentinean regions of Tucumán (Sugar Land in Argentina) and Mendoza. The design attempts to convey the collage of cultures, styles, colors and textures of two lands as different but united in a single product that represents love for theirfamily origins."
March 15, 2012 | 6 Comments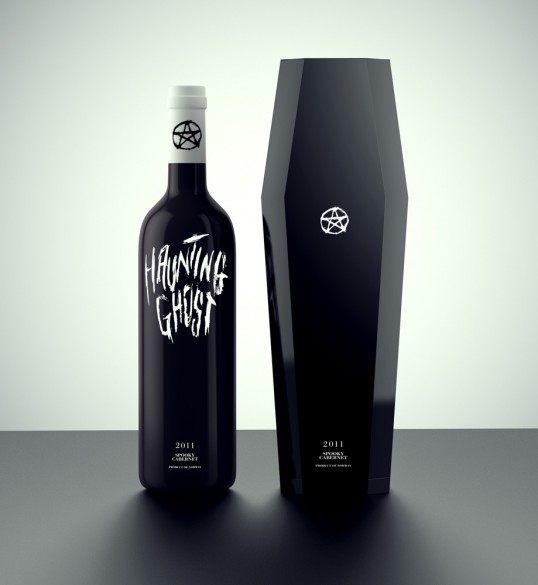 Designed by Daniel Brokstad | Country: Norway
"Possession is a limited edition unholy wine collection, featuring three different red wines; "Evil Demon – Bloody Shiraz", "Haunting Ghost – Spoory Cabernet" and "Old Witch – Cursed Pinot Noir". All the wines comes in a solid coffin-shaped glossy casing, which adds to the exclusiveness of the wine series. Each are based on different occult themes as satanism, the paranormal and witchcraft. The type design on each bottle reflects it's theme and was made in a rough way to contrast the otherwise clean setup and design, to give it more of an edgy look. This is a self initialized conceptual design."
March 13, 2012 | 4 Comments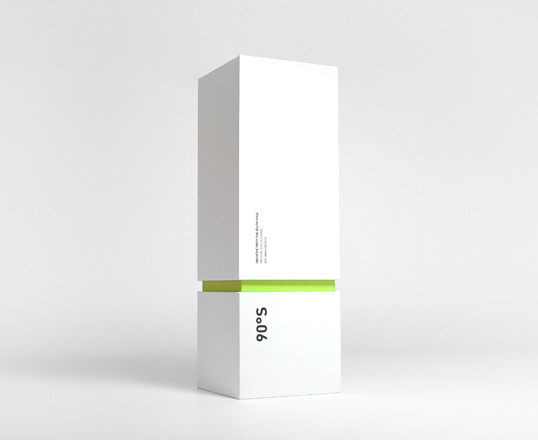 Designed by Cloud Inc | Country: Australia
"A minimalist take on the traditional absinthe."
March 12, 2012 | 2 Comments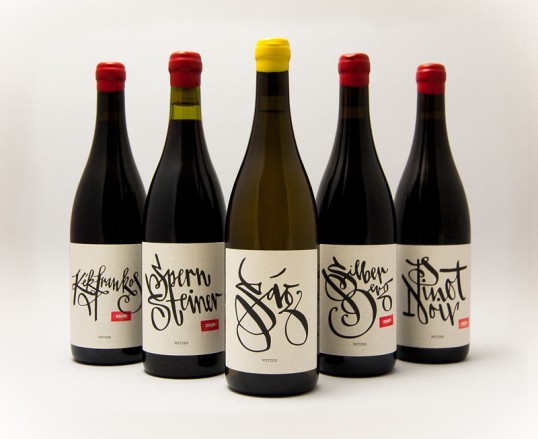 Designed by László Mihály Naske | Country" Hungary
"Handmade' still confers an air of high esteem on objects, which is why I was pleased that, when Péter Wetzer commissioned me to design labels for his craft wines, he wanted a calligraphed theme. And when he gave me carte blanche to choose the shape of the letters as I saw fit, I was thrilled. I find the match between the wine and its label very pleasing; substance is truly aligned with style in this case, since what could fit a handcrafted wine more than a label drawn by hand? I started out with some quite bold arrangements but the client's preferences won out to yield a more straightforward label which actually makes much more sense: A winemaker's philosophy is better served by a more traditional composition that nevertheless manages to incorporate novel elements."
March 11, 2012 | 1 Comment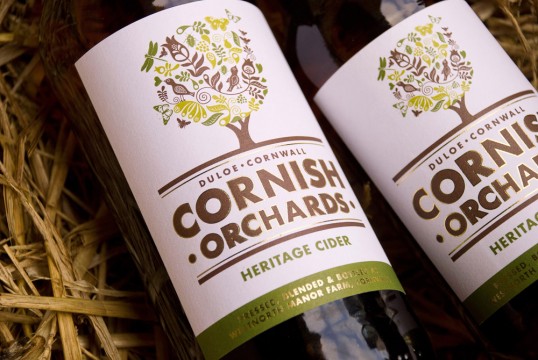 Designed by Buddy | Country: United Kingdom
"The brief was to create the new branding and packaging for Cornish Orchards, a cider & fresh juice producer.
Each Cornish Orchards product has been finely crafted to appeal to a different audience and taste preference rather than the mass-market strategy of 'one-taste-suits-all'. Our solution was to reflect this approach using a variety of different trees, each specifically created to represent the 'unique character' of each product."
March 6, 2012 | 1 Comment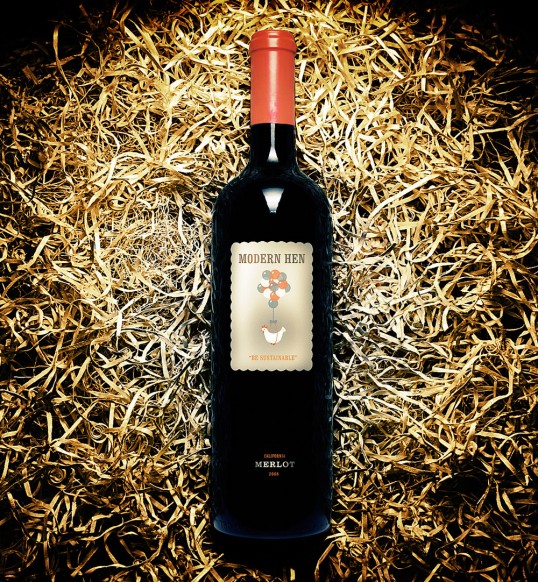 Designed by Force & Form | Country: United States
"Millennials have been hit hard by current unemployment levels, so they are drinking smarter. They spend wisely and express their individuality by breaking away from larger, conventional brands. We developed the name and brand "Modern Hen" to go along with their busy, casual lives—filled with work, friends and entertaining. It's a brand that's meant to introduce today's young nesters to Bordeaux-styled wine—and to help them feel like smart shoppers who are saving money. Like its namesake mascot, today's modern hen works smartly and enjoys a smile at the end of her day."
March 4, 2012 | 1 Comment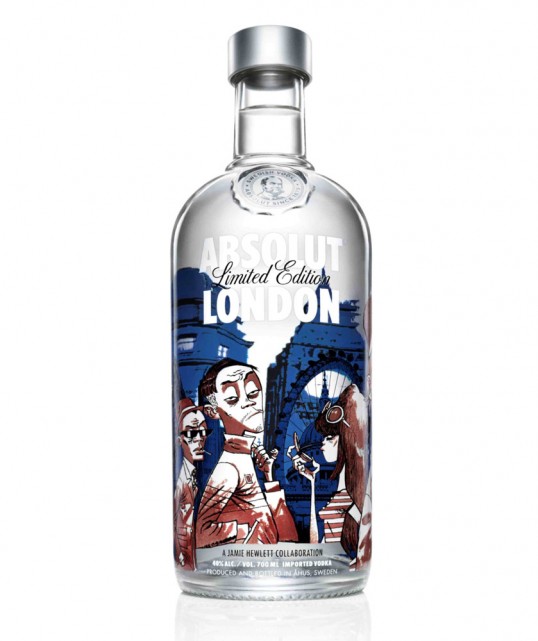 Designed by Jamie Hewlett | Country: United Kingdom
"Designed by London creative and visionary Jamie Hewlett, the bottle is a unique take on London's style and fashion pioneers over the past 200 years. Set against a London backdrop, the bottle introduces key characters from the past who have influenced and shaped London's present fashion scene. The seven characters encapsulate the city's diverse heritage, spanning the ages from Dickensian and 18th Century Dandy, through to Pinstripe gent, 60's chick, SKA, Punk and 80's Casual."