October 14, 2015 | 2 Comments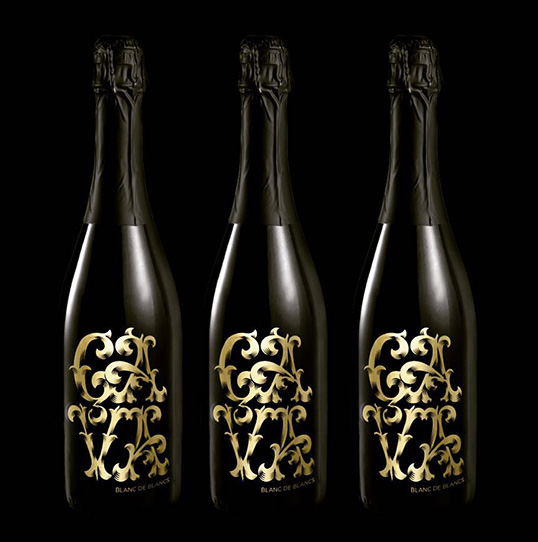 Designed by Alex Trochut | Country: Spain
"Typographer and Illustrator Alex Trochut brought his Barcelona-meets-Brooklyn flare to this interactive, digital art installation featured at ART.FAIR, the highly anticipated German trade fair for modern and contemporary art.  Alex teamed up with the popular champagne brand Mumm & Co. to design the brand's newest limited edition bottle that is set to be released in Spring 2016.  He uses both hand sketching and digital art mediums to transform the many flavors of Mumm into these abstract patterns and interactive displays."
October 13, 2015 | No Comments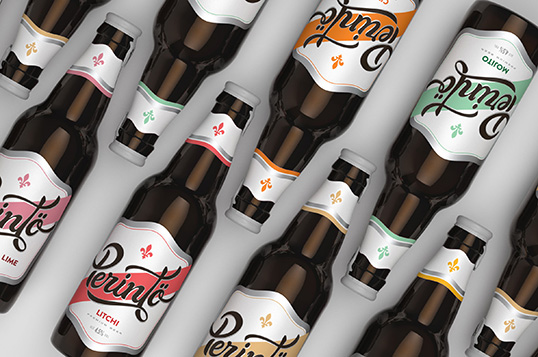 Designed by Butcher & Butcher | Country: New Zealand
"DeVANS Modern Breweries approached Butcher & Butcher with a new product development that challenges traditional concepts in beer. They created a fruit flavoured beer that would challenge existing category norms in the market. We worked closely with Devans to create a contemporary beer brand that would inspire a new generation of beer lovers in India.
We focused on a key aspect of the product to inform our design decisions and align our design thinking, and from this created two guiding principles:1. Challenge Tradition 3. It should still look like a beer.
The design direction came from the name itself, with Perintö being Finnish for heritage. From here we subtly combined other European and Indian iconography to create a postmodern collection of elements; challenging tradition and expected juxtapositions of cultural iconography. The Perintö personality is one unafraid of challenging the past — high spirited, adventurous, curious and proudly spontaneous. The result was a dynamic, colourful collection of beer flavours with a delightfully adventurous feel."
October 11, 2015 | No Comments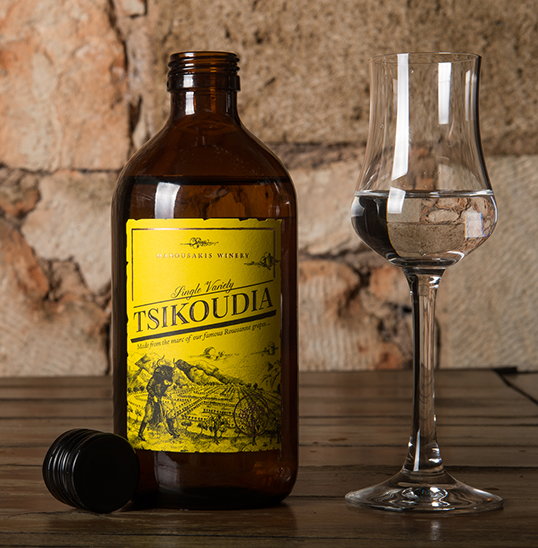 Designed by Marios Karystios | Country: Cyprus
"Manousakis Winery releases Tsikoudia, a distillate made from the marc of their Roussanne grapes and only drunk by the mighty! Tsikoudia has a long standing history in Crete and is used not only as an aperitif, but also for it's healing powers that locals believe it has. Traditionally, most households produce this strong spirit and enjoy it either at room temperature or directly from the freezer.
The packaging is inspired by old style pharmaceutical bottles enclosing this mysterious liquid that has been more or less a local secret for thousands of years. The label portrays the Minotaur planting a labyrinth vineyard and wearing the traditional Cretan costume."
October 10, 2015 | 2 Comments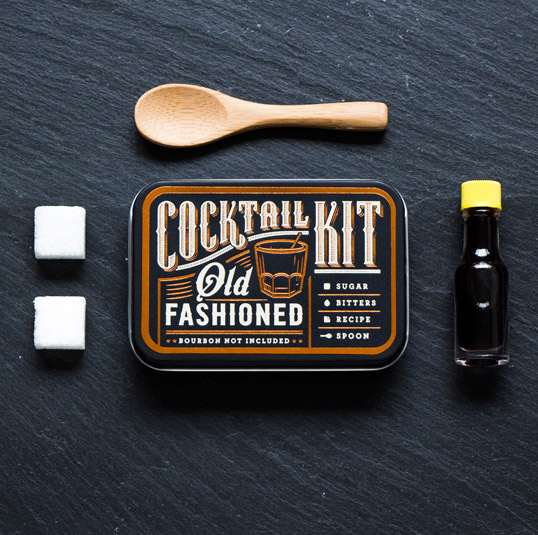 Designed by Cody Petts | Country: United States
"Our vision for this project was to merge together styles of vintage & modern to create a new/fresh design with callouts to rustic design heritage and old fashioned techniques. The kits themselves are pocket sized and can be transported anywhere. They include two main ingredients alongside a recipe instruction card and a muddler spoon. Just add your own favorite spirit and enjoy."
October 9, 2015 | No Comments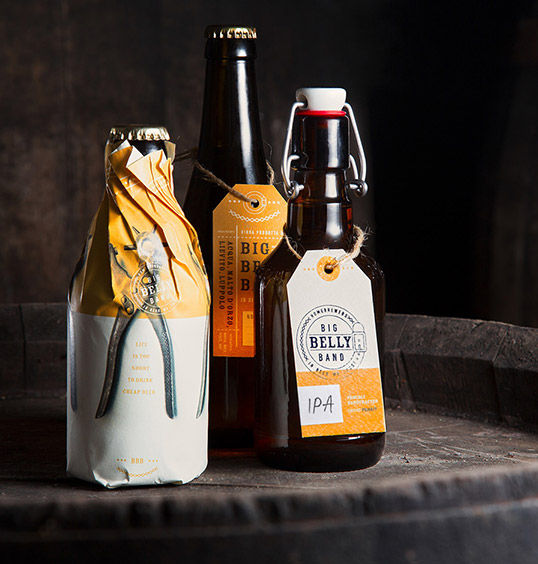 Designed by Daniele Simonelli | Country: Italy
"Inspired by a tour inside the Guinness Factory in Dublin, during the Autumn of 2011 I started to brew my own beer with some friends of mine. Even though we didn't have any knowledge of the art of home-brewing, step by step we learned the craft and started to produce some pretty nice beer. Our intent has never been to create a commercial beer, but a homemade and handcrafted one. We wanted to have fun while brewing and to create a beer to share among our families and friends. Following this vision, I designed a brand identity which reflect the handmade nature of our beer: the BBB beer is totally handcrafted, from the brewing to the label."
October 8, 2015 | No Comments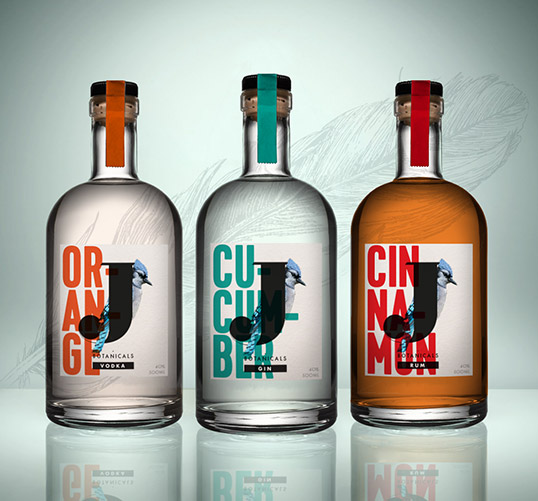 Designed by Christopher Aigar | Country: United Kingdom
"The Jays Distillery situated in the quaint county of Suffolk specialise in spirits created using the best in locally sourced ingredients. The distillery works out of a historic town house which at its original erection was called the 'The Jays' due to the pure amount of Jay birds surrounding the hamlet it was situated in, this directly influenced the graphics using the Jay bird as a visual device throughout the packaging."
October 7, 2015 | No Comments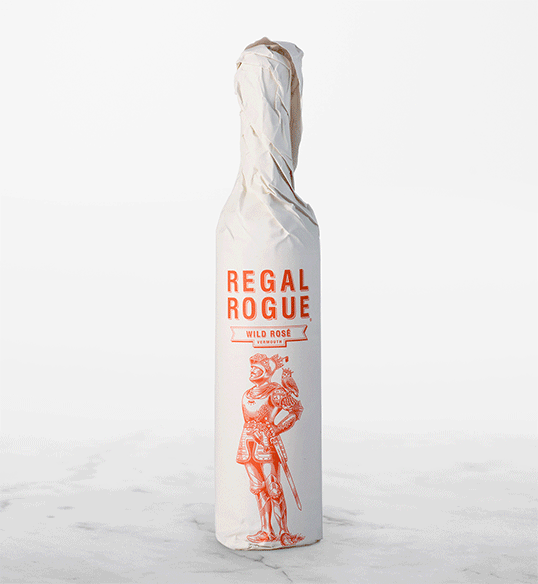 Designed by Squad Ink | Country: Australia
"Regal Rogue is leading the vermouth renaissance by uniquely marrying a daring selection of native Australian aromatics with Hunter Valley wines.
Squad Ink has been proudly shaping the Regal Rogue brand since it's debut in 2011. Four years on and this Australian disruptor is moving into a new and exciting era with the release of the family of Rogues: Lively White, Wild Rosé, Bold Red and Daring Dry.
The Regal Rogue brand has received an amazing response, rejuvenating a dusty alcohol category with a fresh and innovative approach. From the beautifully detailed label to the cleverly crafted launch material, the brand takes shape around a charismatic knight and his devoted owl companion. Achieving the right balance between the old and the new was paramount. The etched illustrative style allowed us to develop the traditional cues and build a credible brand aesthetic, where the bold use of colour and copy allowed us to unleash the youthful spirit of this Australian disruptor.
Squad Ink have created a new and exciting story with a classic tone to introduce an adventurous product to the Australian and international markets."
September 29, 2015 | No Comments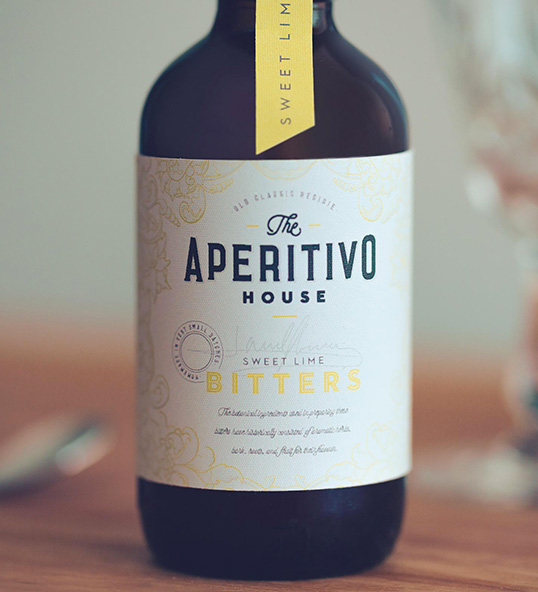 Designed by GINGIN | Country: Argentina
"The Aperitivo House is a blog done by Mag & Martin, an Argentinian couple of photographers who love drinking, eating and photography and decided to combine these passions by sharing pictures of the drinks they make at home. Then, they decided to make a small batch of homemade bitters to share with their friends. GINGIN designed the labels, using botanical illustrations, a signature to give the product the "guarantee" to be homemade and a crafted product and the use of only one color to differentiate each flavor."
September 28, 2015 | No Comments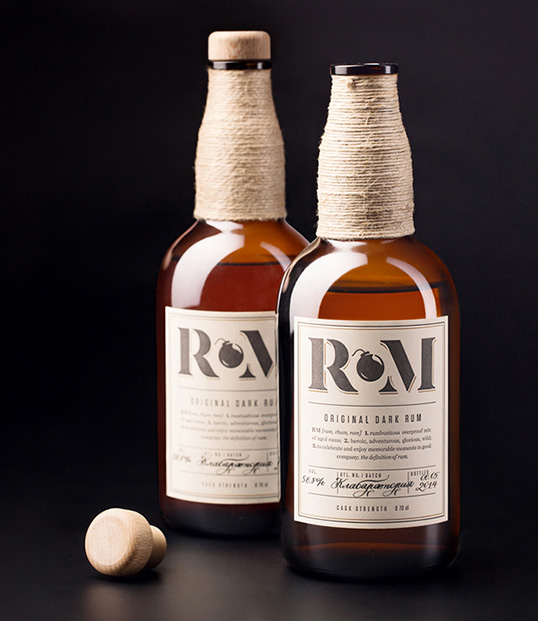 Designed by Alexey Malina Studio | Country: Russia
"RM is a unique author's rum created by Roman Milostivy. RM is a blend of several rums of the Carribean which undergoes it's final aging in the North of Italy in three diffrent casks: acacia, Swiss oak, and, finally, cherry. The unusual cask strength of 56,8% is achieved by presence of an overproof rum. The rum has a long pleasant aftertaste and its aromas are revealed gradually due to the use of multiple casks and high strength.
In the packaging design we tried to reflect the author's approach and unusual strength of rum. For this purpose we used a symbol of a bomb in the title which also helped us to reflect the name of the drink, and placed a dictionary article with author's definition of rum. Each bottle is limited edition and signed by the author."
September 28, 2015 | No Comments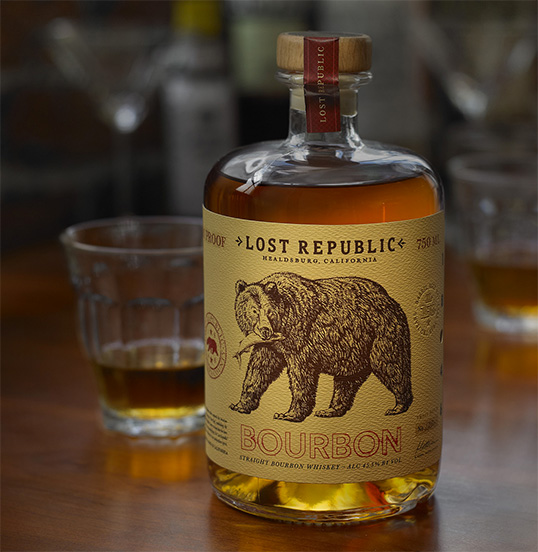 Designed by Auston Design | Country: United States
"Sonoma County's Dry Creek Distilling Co. presented Auston Design Group with the challenge of creating the brand image and package design for their new bourbon brand, Lost Republic. The only direction given was their desire for branding that represented a monumental three week span in California history; the California Republic.
Also known as the Lost Republic, due to its short existence of only a few weeks during the summer of 1846. American insurgents declared their independence from Mexican rule by hoisting the new California Republic flag over the town of Sonoma. After 26 days the U.S. government had taken control of California."