December 19, 2009 | 1 Comment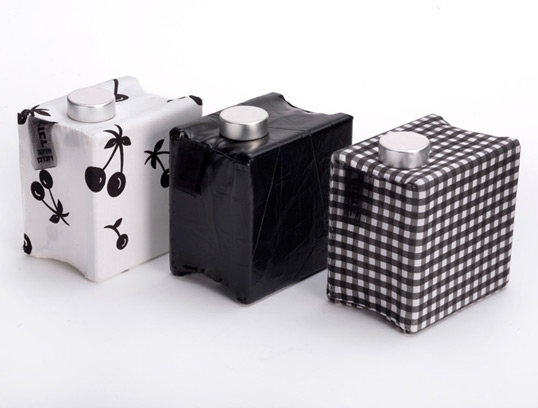 Designed by Reut Ashkenazy | Country: Isreal
"Alcohol designed for women. Based on the phrase: "in vino veritas" [in wine there is the truth]. Much like in this project the phrase suggests that one tends to reveal his true feelings under the influence of alcohol."
December 18, 2009 | 5 Comments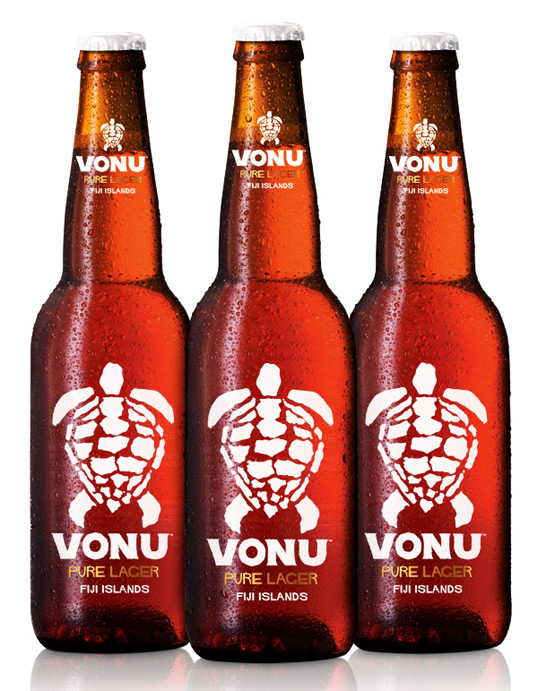 Designed by Fracture | Country: New Zealand
"Objective: The packaging for Vonu Beer was developed as the core component of the brand identity. Vonu Beer is a premium beer, brewed and sold exclusively in the Fiji Islands. The target market are the traditional premium beer buyers, which in Fiji equates to the transient tourist market in bars and resorts, and ex-pats.
Solution: We created a packaging system that combines traditional elements of premium beer architecture with a distinctive "island style". Clean white with gold foils, combined with uncoated board and rough, hand rendered typography helps define the brand personality of Vonu – fun-loving, relaxed and laid back.  The brand story is expanded on the packs with a map showing the location of the brewery, reinforcing the message that is authentically Fijian."
December 15, 2009 | 5 Comments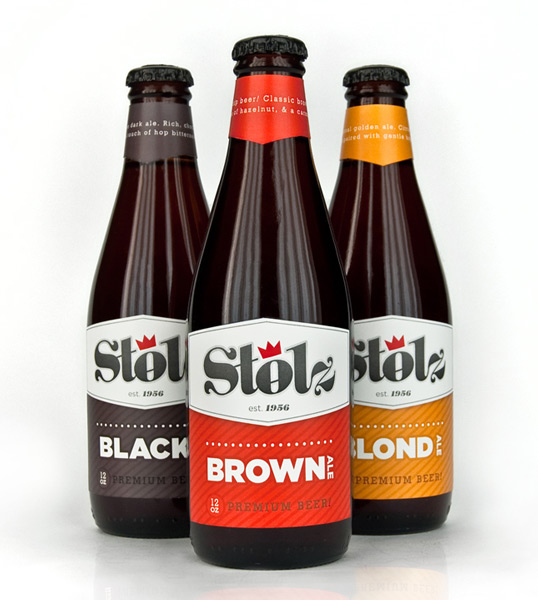 Designed by Julian Baker | Country: United States
A very nice selection of work from Watkins College of Art and Design in Nashville, TN graduate Julian Baker.
December 14, 2009 | 3 Comments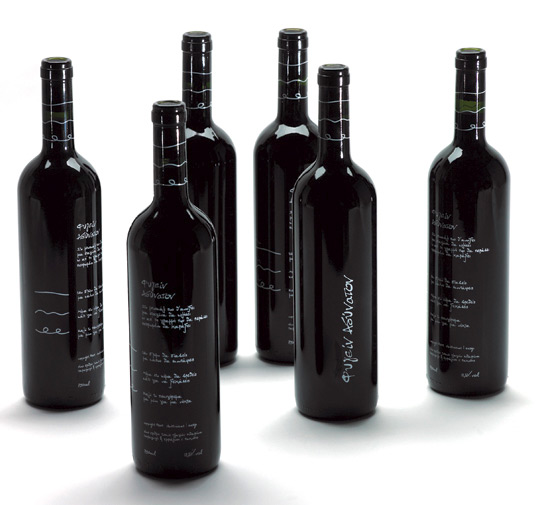 Designed by Chris Trivizas | Country: Greece
""Fygein Adynaton" is another project that establishes our persistence in detail. A drop of wine that most people would just wipe off inspired us to create this bottle of wine.
As soon as you pour some wine into a glass, a drop will run alongside the bottle's neck. When it stops, look which of the three lines is closer to the drop. Then read the prediction that corresponds to that line at the back of the bottle and find out your destiny!"
December 8, 2009 | 1 Comment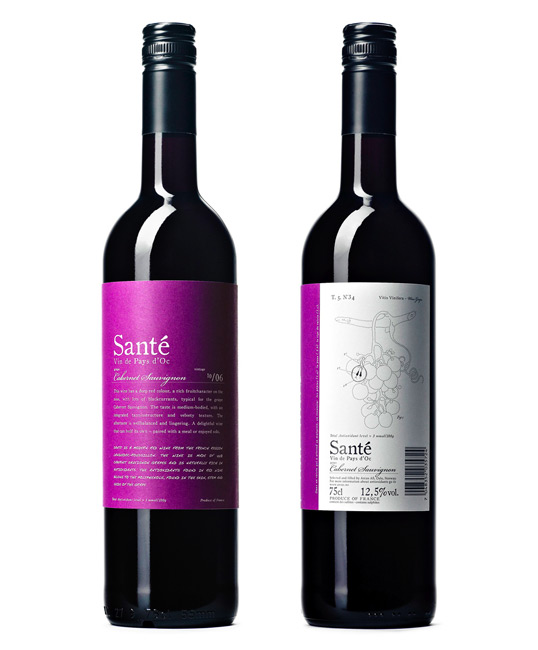 Designed by Designers Journey | Country: Norway
"Launch of french red wine from Languedoc-Roussillon with total antioxidant level  > 3mmol/100g.
For this wine we wanted to concentrate on its advantages, leaving the wine as the protagonist trasmitting quality and credibility through real and verifiable information instead of using austere traditional elements (i.e. coat of arms) achieving a fresh yet contemporary impact.
The antioxidants in wine are found in the skin, seeds and the stem of the grape. We decided to visualize this technical information through a drawing inspired by a late 1800 french botanical encyclopedia."
December 6, 2009 | 5 Comments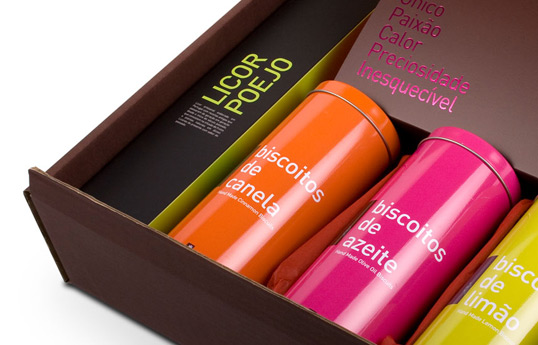 Designed by António Policarpo | Country: Portugal
"The Boa Boca Gourmet  project was born in Évora in 2004, is a small company which currently employs five people. Began with the opening of a gourmet shop with a strong component of design. Since 2006 the company's members António João Policarpo (Designer degree in advertising communication and a master degree in graphic design by Alquimia da Cor) and Inês Varejao (Eng Agricultural and postgraduate in wines in Bordeaux – France) joined efforts and created the brand "FEITOÀMÃO®" and in partnership with small producers selected and moved forward with the creation and development of traditional Portuguese food products of high quality, handmade with care and wisdom, and packed with an image carefully and packaging excellence.
December 5, 2009 | 1 Comment
Following the Pop & Street Art series with So-Me, James Jarvis and Delta last year, the iconic Malibu liquor bottle is now given a makeover by three magazines. Each publication showcased exceptional creativity, uniqueness and expertise: Vice added a drip effect to the Caribbean color theme; Clark Magazine took a DIY approach, stripping it down to a simple white, and packaging it with stencils and spray paint; while Shoes Up went all out with a shoelace design complete with matching "shoe" box.
December 3, 2009 | 6 Comments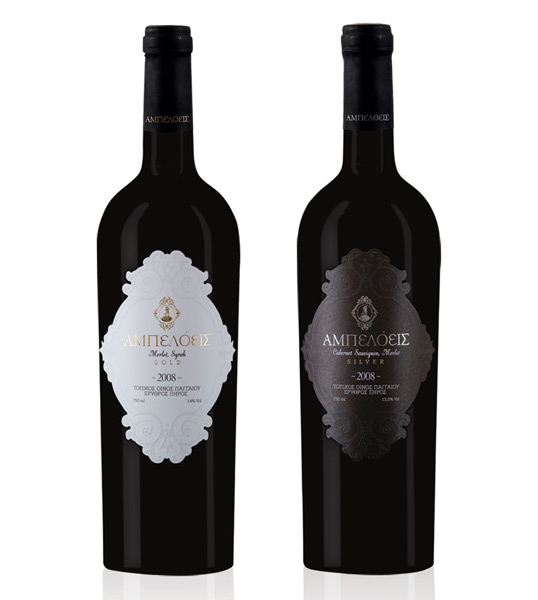 Designed by twomatch! | Country: Greece
"A number of aged wine with the names Ampeloeis Gold and Ampeloeis Silver.
Two red wines, matured with 100% and 50% respectively;-aging in oak barrels the winery had to have an elegant, respectively, while "heavy" label to identify precisely what it offers, a fine wine for those who know how to choose.
The very careful design of labels with an emphasis on typography, but also in the actual cutting of the logo represents the company, combined with the choice of paper or silver stamping the gold stamping, embossing and the custody of the print, the result is what the consumers and customer wants."
December 2, 2009 | No Comments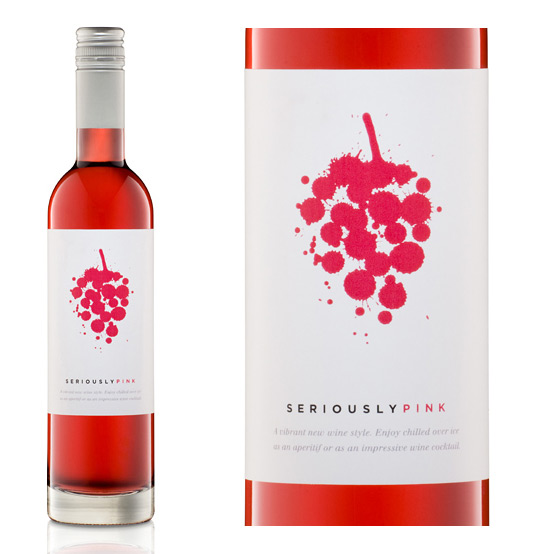 Designed by Frank Aloi | Country: Australia
"Seriously Pink is the first rosé coloured liqueur to be made in Australia. For the wine maker, achieving the right colour was just as important as the end result. Its first release completely sold out in just one month."
December 1, 2009 | 4 Comments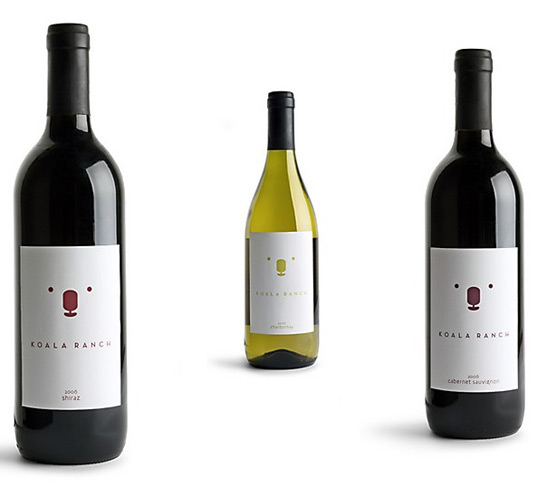 Designed by Colle + McVoy | Country: United States
"Although often called 'koala bears,' koalas are not bears at all. They're actually marsupials, or pouched mammals. And like most marsupials these pouches are mainly used to hold bottles of wine. So, when Koala Ranch Wineries asked us redesign the labels for their wine, they wanted a look that was as simple, inviting and cuddly as the koalas who drink it."