September 5, 2012 | 2 Comments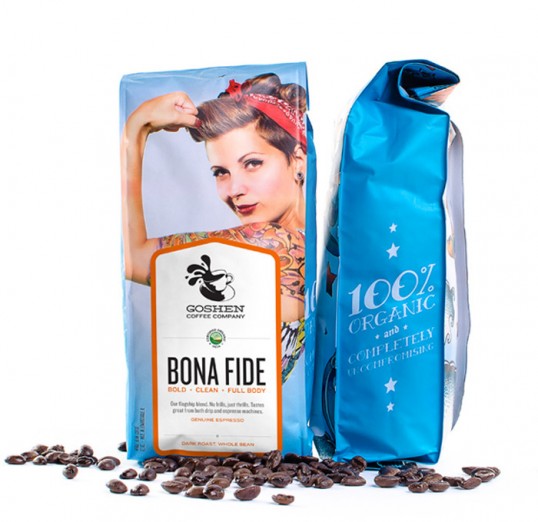 Designed by Atomicdust | Country: United States
"Our goal with the packaging design for Goshen Coffee was twofold – we wanted to create a distinct look that represented our client's uncompromising attitude, while simultaneously looking nothing like other coffee brands on display in the local St. Louis market. The labels are actually stickers that are affixed when the bags are filled."
September 3, 2012 | 4 Comments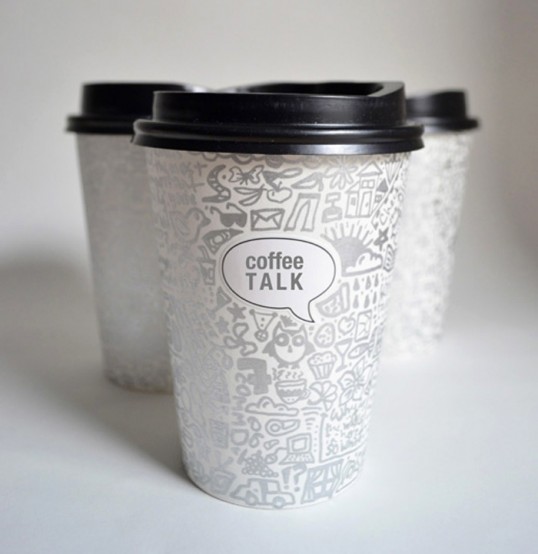 Designed by Nimrat Brar | Country: India
"Coffee cups designed for a pop-up event promoting conversation and idea sharing over coffee. Mixed in with the hand-drawn illustrations which were inspired by streams of consciousness are a few hidden prompt questions as well."
August 31, 2012 | No Comments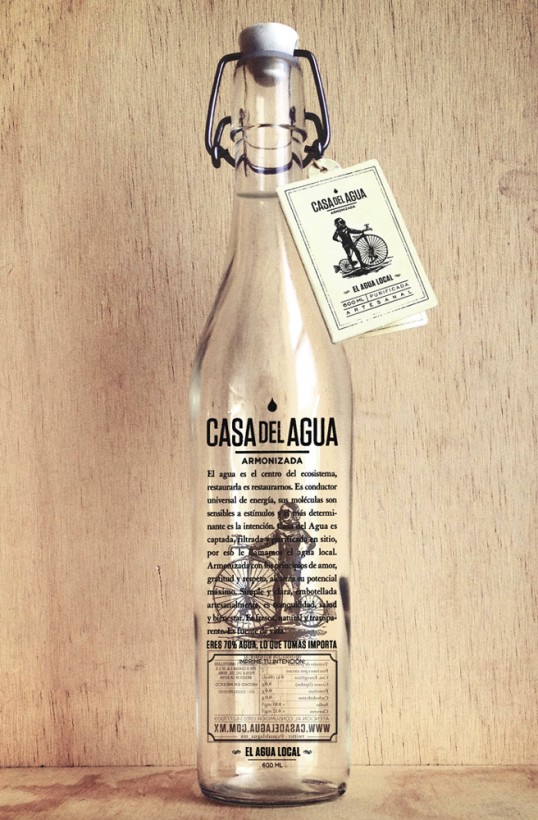 Designed by Cadena + Asociados Branding | Country: Mexico
"Casa del Agua is an artesian bottled water boutique based in Mexico City. Water is the center piece of any ecosystem, making better water is making a better us. Water is the main conductor of energy, its molecules are sensitive to human intention. Our water is collected, filtered and purified on site, that´s why we called it local water. We stimulate water with our basic values: love, gratitude, and respect, therefore it reaches its highest potential. Simple and clear. Our water is craft bottled in a calm environment."
August 21, 2012 | No Comments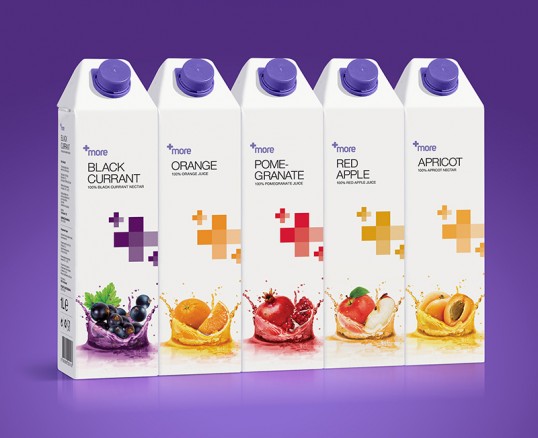 Designed by Kayhan Baspinar | Country: Turkey
"More is a premium fruit juice which contains high percentage of real fruit extracts, therefore the name "More" was selected for the brand. The plus (+) icon on the package is used as a symbol to indicate the rich fruit ingredient of More. The plus changes color according to the flavor. White is used all over the package. Plus and white emphasizes the health and triggers the perception of hygene. White is also differentiating the package of More from the other fruit juices on the market shelves and putting it forward. The simplicity of the package is an advantage. Illustrations on the package are effective but not distorting the simplicity."
August 16, 2012 | 5 Comments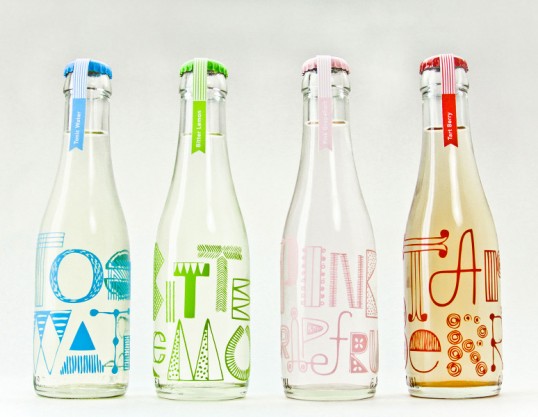 Designed by Miriam Altamira | Country: United States
August 13, 2012 | 4 Comments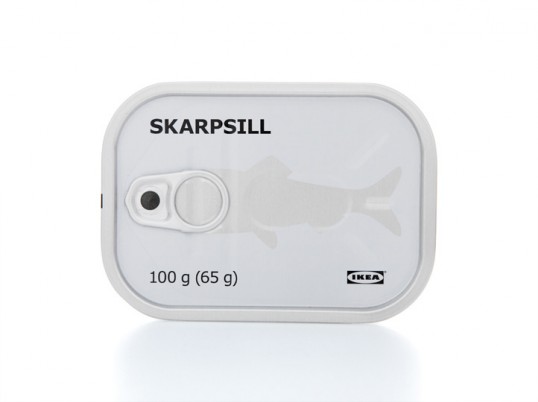 Designed by Stockholm Design Lab | Country: Sweden
2012 Cannes Gold Lion winner.
"IKEA is a worldwide Swedish home furnishing company with 28 distribution centres and a global network of 267 stores attracting a total of 590 million visitors.
Stockholm Design Lab created a design and packaging concept when the company combined its various food and catering units under the IKEA brand. The aim of the Swedish Food Market is to enhance the Swedish identity of IKEA."
August 10, 2012 | No Comments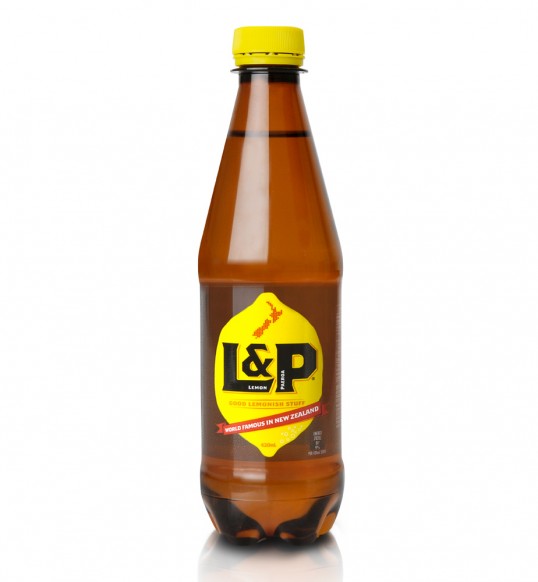 Designed by Dow Design | Country: New Zealand
"Iconic soft drink, Lemon & Paeroa (L&P), has been revitalised at the hands of brand design specialists, Dow Design. The 'World Famous in New Zealand' brand's fresh, contemporary makeover aims to make the lemony drink a more compelling choice.
While L&P remains an enduring and much loved favourite with Kiwis – its Facebook page has over 184,000 likes and a recent Reader's Digest survey lists L&P the seventh most trusted brand in New Zealand – nostalgia for the brand was beginning to outstrip its appeal as a thirst quencher.
To update the brand's image, Dow Design was asked to put the verve back into L&P's packaging design with the aim of giving it a more current look and feel that especially connects with today's younger generation.
Dow's brief was to leave the brand clearly recognisable to its consumers as the L&P 'they know and love'.  As a result, the rebranding holds on to the brand's iconic elements, while creating a stronger focus on L&P's unique taste and refreshment promise."
August 9, 2012 | No Comments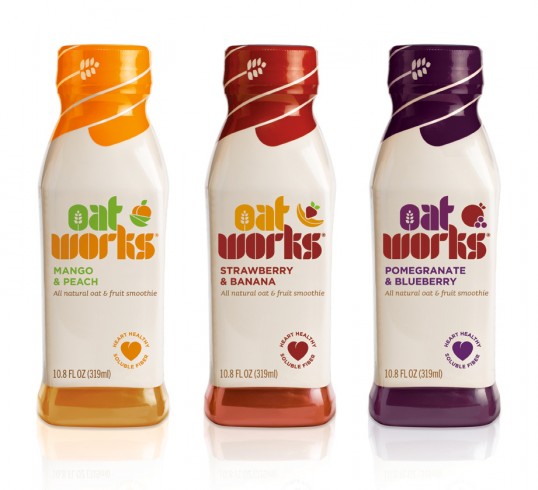 Designed by Pearlfisher | Country: United States
"The design for Oat Works uses vibrant color to reinforce the ingredients in each variant and emphasize the great taste cues. The background pack color is a beige tone to highlight the core oat benefits of the brand. Similarly, the oat is championed in the 'O' of the Oat Works identity and on the bottle top packaging. The ingredients of each variant are also brought to life through shapes inspired by the contours of oats. The heart icon on the front of the pack draws attention to the natural and heart healthy properties of the product, providing consumers with the information they need to know about Oat Works' health benefits.
Tess Wicksteed, Strategy Director at Pearlfisher comments, "Our task was to take oats to the next level, showing that Oat Works delivers all of the benefits but none of the bores. The design moves away from current oat cliches, using bold, rich and modern typography. We have communicated the smoothness and taste of Oat Works through vibrant fruity colors and icons that reflect flavor. A future focused design for next generation oats!" 
August 8, 2012 | 5 Comments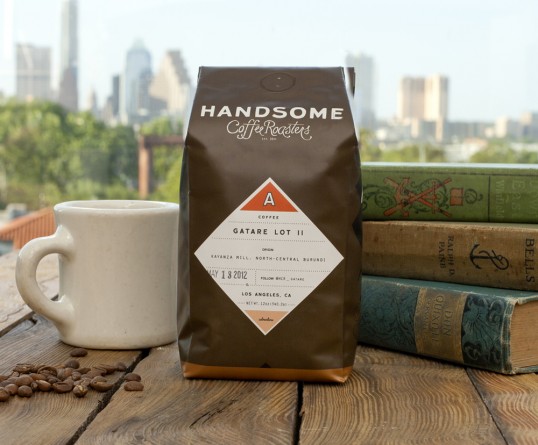 Designed by PTARMAK | Country: United States
"Handsome needed a robust label system and an all purpose bag that could serve as its backdrop. " We were briefed that Handsome intended to have two lines of coffees: Comfort and Adventure. Each line would have coffees and espressos, and each line (and its category) needed to be immediately recognizable. We employed color, shape and a little figure ground to differentiate between the lines and categories. The color system was developed loosely around a 1940's craftsman—workshirt blue, denim, utility orange, metallic copper, crisp white, no-nonsense black and a rich black-brown… in honor of the coffee." Continue…
August 7, 2012 | No Comments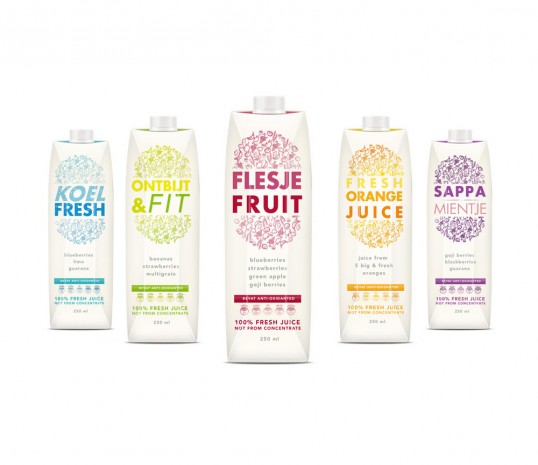 Designed by Dot Kite | Country: The Netherlands
"Koel Fresh is a new brand based in The Netherlands. Dot Kite | Lab developed several concepts for the new packaging of the fresh juices. The final design be distributed in The Netherlands, Belgium and Luxembourg."