July 2, 2012 | 3 Comments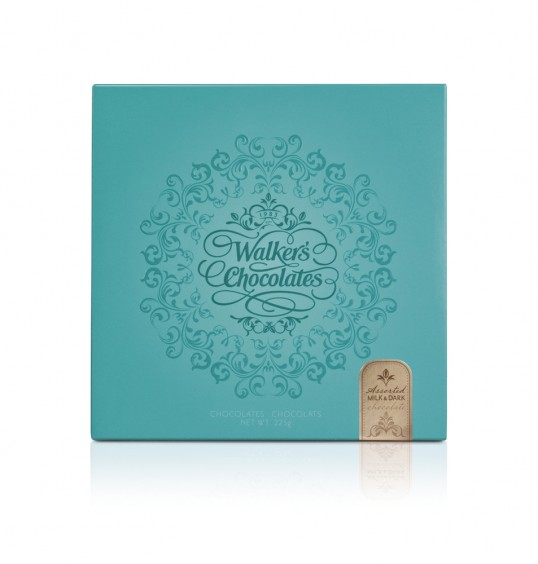 Designed by Bridgemark | Country: Canada
"The Walker's family has been creating confectionery in their Candy Kitchen in small batches, hand-stirred in copper kettles in the traditional way for almost 30 years.
Walker's Chocolate needed to carefully transform their brand to draw in younger consumers while continuing to appeal to their loyal and valued aging customer base. Bridgemark's boutique package stands alone as an exquisite, gift-able offering bypassing the need for additional wrapping which is costly and labor intensive.
What was once a utilitarian box is now a treasured gift. Walker's new versatile packaging is steeped in tradition with an inspired color palette that is bold and contemporary."
June 28, 2012 | 3 Comments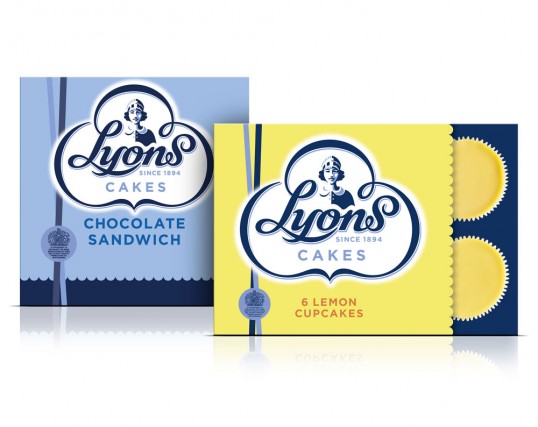 Designed by jkr | Country: United Kingdom
June 23, 2012 | 3 Comments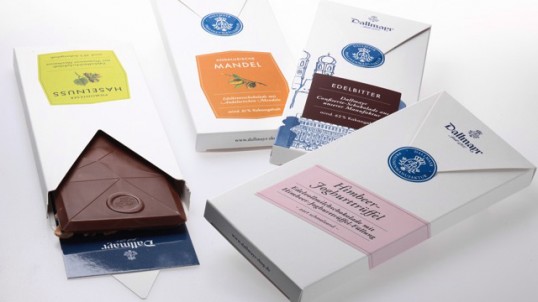 Designed by Factor Product München | Country: Germany
"The Munich delicatessen Dallmayr produces a range of high quality confectionery products in its own chocolate factory. The new Dallmayr chocolate range with refined recipes and only the best ingredients is the result of consistent further development and the company philosophy to strive for outstanding quality.
The objective for the designers from fpm was to express these high quality standards and manufacturing philosophy through suitable packaging design. At the same time the structure of the product range and different categories of chocolate quality should be easy for customers to understand."
June 22, 2012 | 2 Comments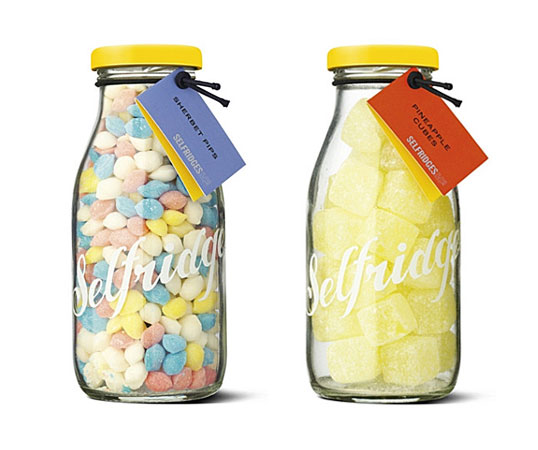 Designed by Unknown | Country: United Kingdom
June 10, 2012 | 3 Comments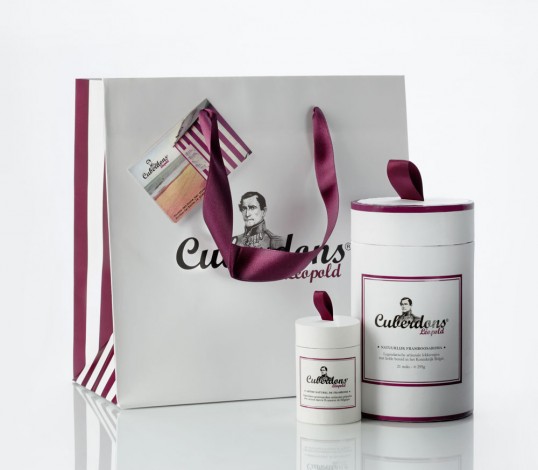 Designed by Jérôme Stéfanski | Country: Belgium
"Cuberdons are traditional Belgian sweet born in the 19th century. Cuberdons Léopold is a yound and modern brand of cuberdons that wants to modernize the product but also keep the vintage image by using graphical elements such as purple stripes that remains the beach huts of the Belgian seaside. The drawing face is reproduction of the face of King Léopold 1st, first king of Belgium, who has marked the independance of the Kingdom of Belgium in 1831, a period when cuberdon has been invented. The box contains 21 cuberdons, a reference to 21st July (Belgian National Day)."
May 21, 2012 | 1 Comment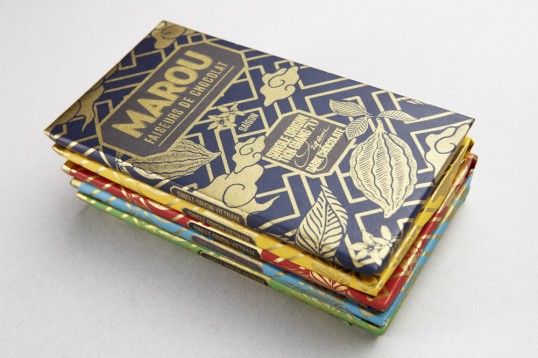 Designed by Rice Creative | Country: Vietnam
"Chocolate makers working directly at the source of the cacao farms are still very few and far between. Marou Faiseurs de Chocolat, based in Ho Chi Minh City (Saigon) is one such company who have created the first single origin gourmet bean-to-bar chocolate to come out of Vietnam. 
Marou was founded less than a year ago by two adventurous Frenchmen. They decided, to use the small amounts of cacao beans harvested, fermented and dried on small family farms throughout the Mekong Delta and southern highlands of Vietnam, to make an extraordinary chocolate.
Marou approached Rice Creative at the beginning of their adventure, with the mission to build the brand's visual identity and packaging."
February 14, 2012 | 10 Comments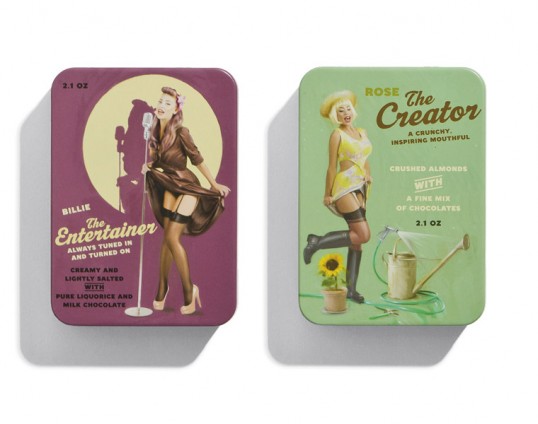 Designed by Bessermachen for Brandhouse | Country: Denmark
"12 archetypes.12 filled chocolates.12 months. Bessermachen design studio had a dream about how archetypes could be shown as young women, calendar girls in a classic 50s style, to create the perfect packaging for archetypes and chocolates. But we knew that for it to be authentic, it would have to be done right.
They were perfectionists in the 50s. First they photographed the model. Then they painted over the picture to achieve the right effect. There were no shortcuts. And speed was of the essence.
To create pin-up girl illustrations, you have to be faithful to the way it was done in the 50s. From the ground up and without compromise.
Packaging for the chocolates is a chapter for itself. Everything from weight to quality and coating needs to be taken into consideration. Suggestions range from using fabrics to cardboard. But in the spirit of the 50s we end up choosing tin boxes. The production, however, is modern and made in China."
January 16, 2012 | 7 Comments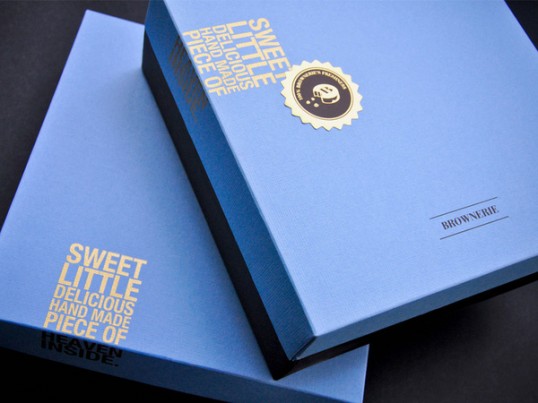 Designed by Index43 | Country: Mexico
"This project consisted of designing an identity and packaging for a bakery specializing in gourmet brownies. The business model is oriented towards selling brownies mainly as a gift and/or for special ocasions. With this in mind we focused on creating a simple elegant package that would work as a frame to showcase the rich texture and different toppings of the brownies."
December 27, 2011 | 1 Comment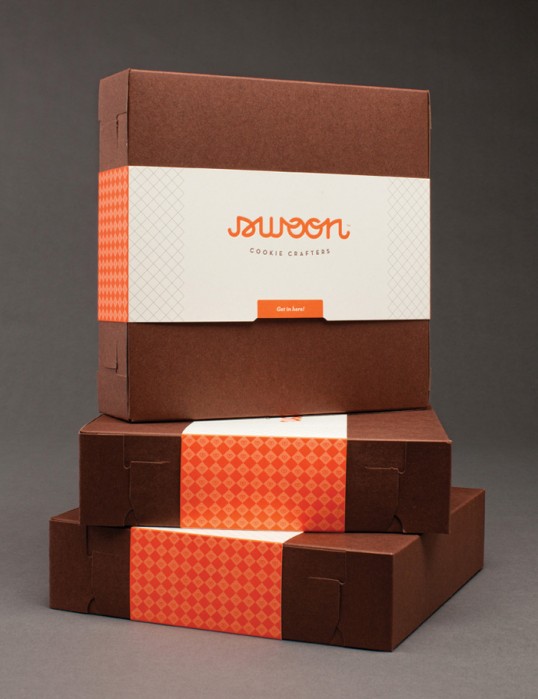 Designed by Meers | Country: United States
"Originally called PS-Sweets, this custom sugar-cookie maker was ready for a complete rebrand to spur new business nationwide and position the company for the future. We created a new name, color palette and more elevated look and feel (via letterpress printing primarily) for the packaging and identity that embodied the premium fun of the product. To keep costs containable for this small company, we elected for a ready-made box and put effort into a custom band to enclose it."
December 23, 2011 | 1 Comment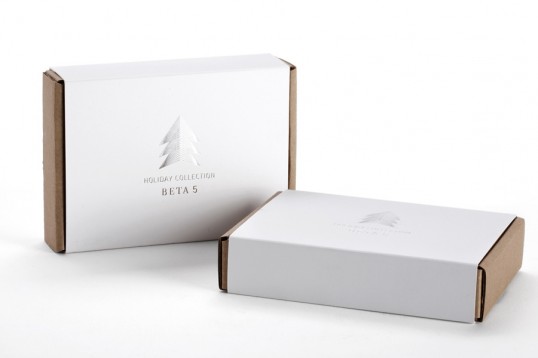 Designed by Glasfurd & Walker | Country: Canada
"BETA 5 chocolates are produced in small batches using ethically sourced estate chocolates and premium ingredients.
The name comes from the form-5 beta crystal structure which is the most stable form of cocoa butter crystallization, formed through the controlled melting, and subsequent cooling (tempering) of liquid chocolate.
As an addition to their core range this range of packaging was developed for their holiday products."