February 9, 2014 | 7 Comments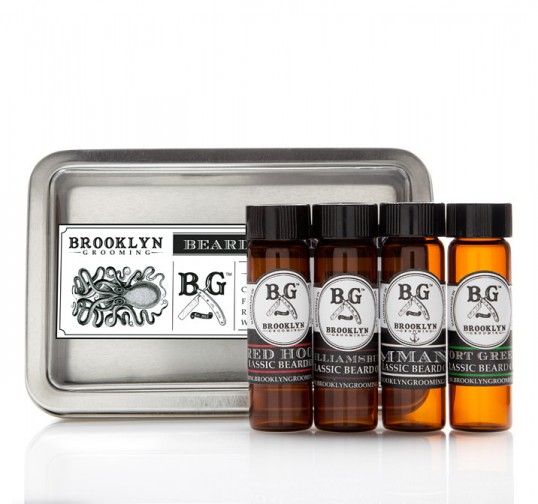 Designed by Alfredo Ortiz Catedral | Country: Mexico
"When I created the Brooklyn Grooming identity I got my inspiration from Victorian barber shops and nautical antiques. I wanted to reflect the  "apothecary aesthetic" that recalls classic and timeless elegance that suggests a simpler time when grooming was paramount in our society to all men."
December 29, 2013 | 3 Comments
Designed by mousegraphics | Country: Greece
"Τhe briefing (in brief): We are one of the biggest players in the field of medical care. We have a thoroughly developed Cosmetic Dermatology Department in one of our clinics and high expertise in cosmetic treatment with medical precision and exclusive care. We want to launch a new skincare line. We need a name, a logotype, packaging and the visual identity, which will reflect our special positioning and high standards". 
Τhe target consumer: Women who are aware of the benefits of cosmeceuticals and can appreciate the results of thorough clinical research and high end care. Products address middle to upper class consumers in both, the Greek and foreign markets."
December 6, 2013 | 2 Comments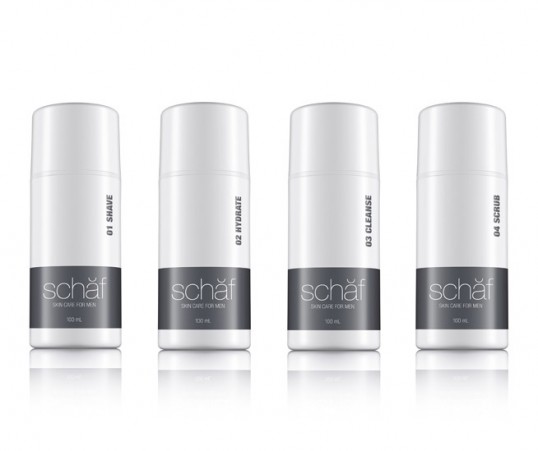 Designed by TAXI | Country: Canada
"A minimalist approach to a newly launched organic skin care line for men.
Inspired by the natural ingredients, TAXI designed the logo and packaging with the idea of "less is more" at the forefront of their mind."
November 25, 2013 | No Comments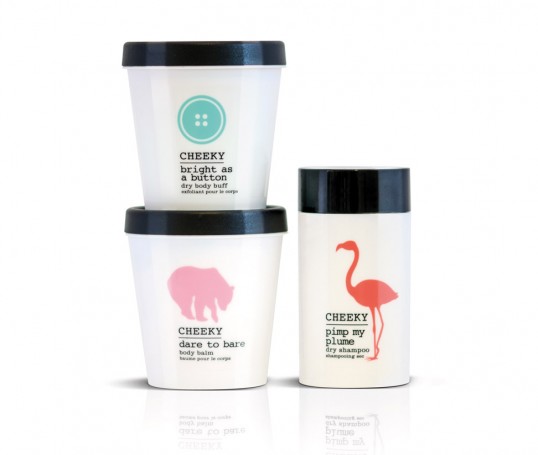 Designed by Pearlfisher | Country: United Kingdom
"As part of a long-term relationship with Soho House Group and Cowshed, Pearlfisher has created Cheeky – a new total beauty brand that brings products and experiences together to complement the lifestyle of young, urban social butterflies. The work spans brand strategy, tone of voice, identity and packaging design.
Pearlfisher Senior Strategist, Jenny Dean, commented, "The key to this project was understanding how the Cowshed brand, which is revered around the world for offering luxurious, relaxing and naturally indulgent spa experiences, could go from spa to salon and speak to a new generation of fun-loving young women. The opportunity for Cheeky was to create a world of playful indulgence that projects attitude and spark, and helps women to create their own unique, captivating beauty."
September 17, 2013 | No Comments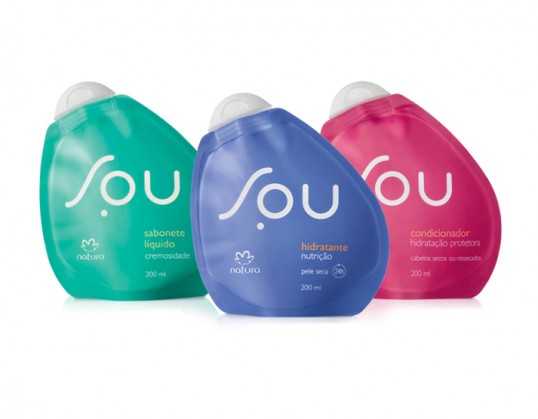 Designed by QuesttoNó & Tátil Design | Country: Brazil
"The greatest challenge was to develop a new product focused on mass market for the new Brazilian consumers, offering a high-quality product but affordable cost . To achieve that results, low price, highly attractive and environmentally responsible products would be necessary. More than a classic design process, an innovation by design approach was applied. The creative team participated in all areas of the process. The naming, the packaging, formulation, business model, distribution, manufacturing, etc.
A collaborative project with the participation of all stake holders, testing several scenarios virtually and physically. Financial analysis and environmental impact were used while mockups and new tests were performed. Market researches was conducted to identify trends of habits and usage of our target consumer in parallel with trips looking forward to new production technologies."
August 15, 2013 | 1 Comment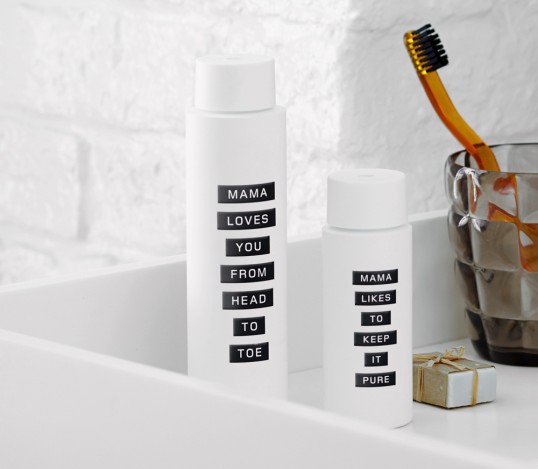 Designed by GBH | Country: United Kingdom
"Our friends at Mama Shelter have already revolutionised the concept of the luxury hotel with their unique mix of style, eclecticism and affordability. Now they've worked their magic on the bath-time experience with Mama Skin, the first in a range of fabulous in-room bathroom products named and designed by GBH.
The organic product, co-created by Absolution, the premium natural beauty brand, is an all-in-one body wash, shampoo and conditioner, made of the finest natural ingredients. Not only does it feel amazing on your skin, but being an all-in-one lotion means you don't need the usual clutter of unlovable bottles in your hotel bathroom."
August 14, 2013 | 2 Comments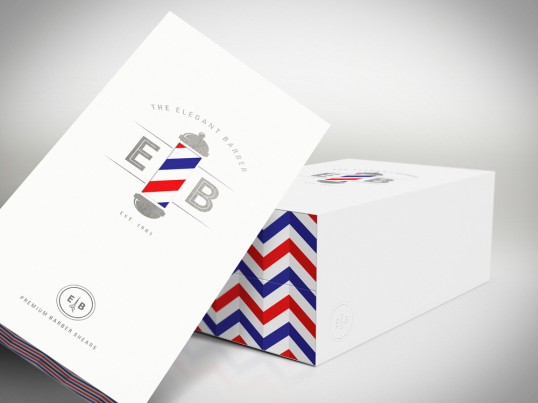 Designed by Adrian Gilling | Country: United States
"The Elegant Barber is an identity and packaging concept for a classic men's barber shop and line of products. Through the use of a simple die-cut and pattern, customers get to experience the movement of the barber pole with each purchase and/or trip to the shop."
July 22, 2013 | 2 Comments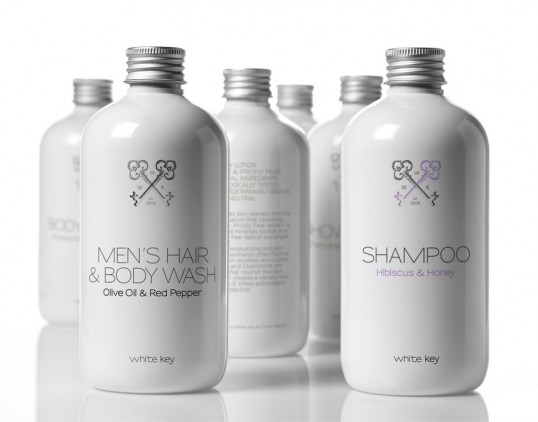 Designed by mousegraphics | Country: Greece
"Our client provided us with his logo, which included simple, elegant writing and an old-fashioned key. We decided to build on it: for the series of the "White Key" cosmetics we created a coat of arms with two keys, the company initials, place and year of company origin. Modern writing specified the use of each product and balanced atmosphere with practicality. The white bottles we chose for the whole line are referencing the old, precious, porcelain containers, which were used in pharmacies and exclusive beauty parlors during late 19th and early 20th c. Products include shampoos and conditioners, body wash and body cream and a special men's and children's line. A colorful, funky coat of arms along the same principles, was created for the kids line, so as to accentuate the particular care provided to each and every company client."
May 29, 2013 | 2 Comments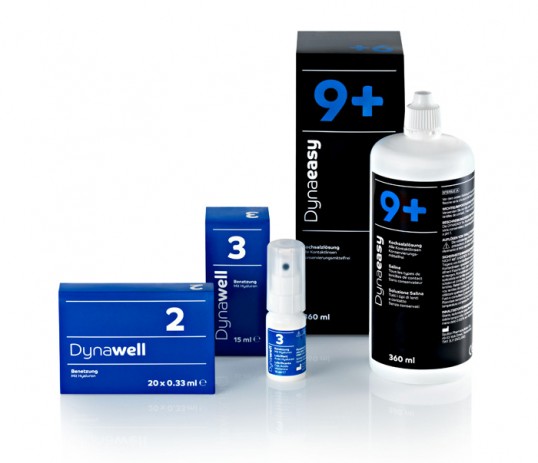 Designed by Facing Ltd. | Country: Switzerland
"Dynoptic is a network of opticians in Switzerland, offering a collection of contact lenses and lens care products. Dynoptic's packaging distinguishes itself through its uniquely simple design and its black background, which clearly sets it apart from the design of its competitors. The coloured numbering system on products enables customers and opticians alike to quickly recognise the products, as every colour represents a specific purpose. A green number indicates "All-in-One" products, a red number denotes products which should be handled with care and a blue number stands for products which can be used to quickly clean contact lenses on the go. The font "CoHeadline" by Dalton Maag was chosen, as it appeals to both sexes with its use of corners and curves. The Dynawell suite of eye care products was designed using the same concept. The colour scheme for Dynawell products, however, is a blue background and white numbers."
May 28, 2013 | 3 Comments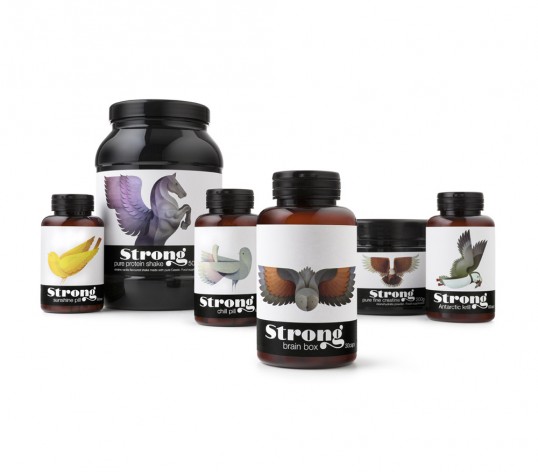 Designed by Pearlfisher | Country: United Kingdom
"Pearlfisher has created the brand strategy, naming, identity, packaging, retail and digital communications for Strong, a range of high quality complex nutrients. Strong is made from the freshest and highest grade of ingredients, developed to target health and beauty at a cellular level, for a stronger, more vibrant and younger body.
Pearlfisher's objective was to create a brand that could stand out in the crowded and functional supplement market, celebrate the idea of 'beauty from within' and bring to life the end benefits in a unique and emotional way.
Karen Welman, Founding Partner and Chief Creative Officer at Pearlfisher commented, "The idea was to create an impactful visual story using the metaphor of beautiful and  elegant birds that have hidden strength. The brand name – Strong – and the playful variant names and descriptors are simple yet impactful and clearly communicate the brand's promise of inner strength and outer beauty."