September 13, 2011 | 1 Comment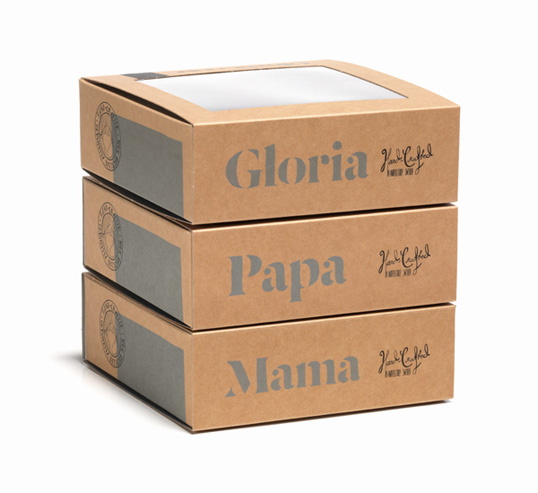 Designed by Bedow | Country: Sweden
"Packaging concept for a series of handcrafted wall hooks by Essem Design. The hooks—Mama, Papa and Gloria—are casted from recycled aluminum in Anderstorp, Sweden."
August 28, 2011 | 4 Comments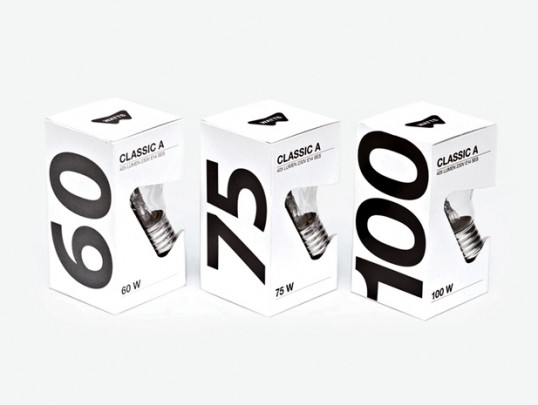 Designed by Valentin Bussard | Country: Switzerland
"Packaging and innovative light bulbs with three simple lines 60 watts, 75 and 100 available in 3 colors. By keeping the dimensions packaging standard, two cuts on an angle can change complete the look of the package and provides an opportunity for customers to view the bulb being as well protected as in a conventional box."
August 22, 2011 | 6 Comments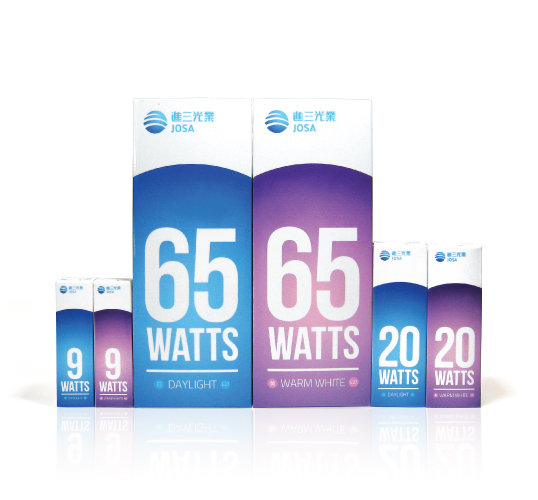 Designed by TGIF | Country: Hong Kong
"JOSA light bulb – A bold and contemporary approach for the packaging is designed to created a strong visual attention in the market. The use of cold and warm colors are picked to classify the lighting products."
August 16, 2011 | 1 Comment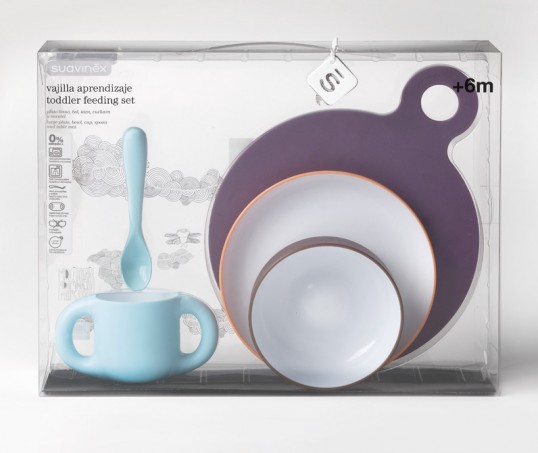 Designed by Estudio Mllongo | Country: Spain
"The 'Feeding Collection' is designed especially for children, taking into account their needs and adapting to them.  We have developed a packaging suitable for each specific product, transparent and visible through each one of its faces. Icons, textures, typography, illustration and images have been specially created, resulting in a visually attractive packaging"
August 8, 2011 | 1 Comment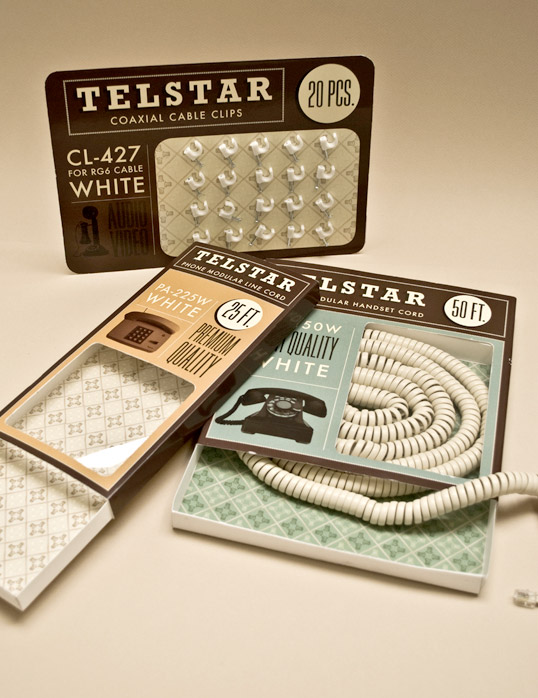 Designed by Roza Gazarian | Country: United States
"Package redesign of telephone cables and cable clips purchased at a 99¢ store."
August 3, 2011 | 1 Comment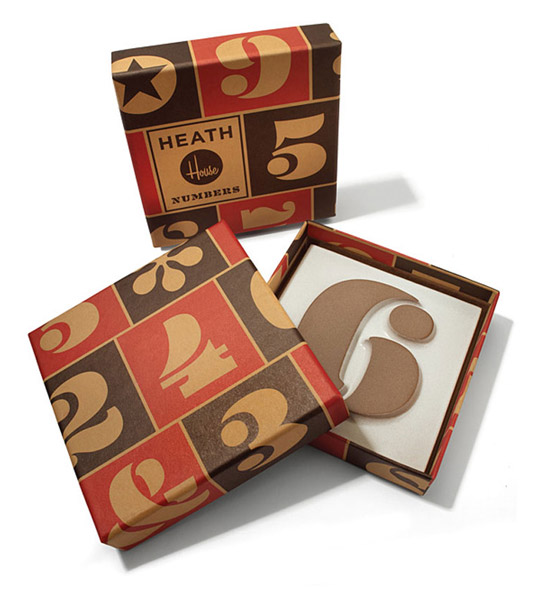 Designed by House Industries | Country: United States
"For the Heath House Number tile package design, we thought it would be best to let the numbers do the talking. A pattern of Eames and Neutra tile artwork was laid and grouted on French Paper then wrapped onto kraft board lids and bases by Michigan City Box Company."
July 28, 2011 | 7 Comments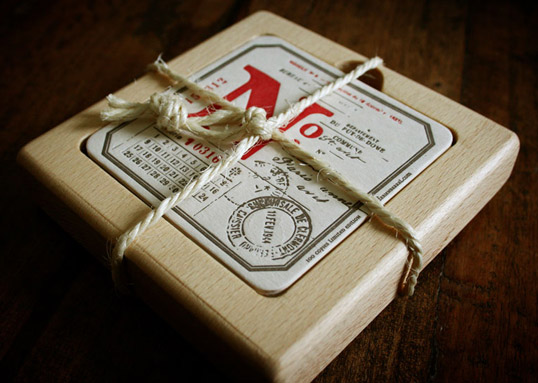 Designed by Fabien Barral | Country: France
"The first idea was to create coasters as a self promotion, but as people really liked the coasters I reissued them in 2 colors and also created a special package. Letteramagica in Poland proposed these nice wood boxes. The only wayt to get them is by supporting my blog Graphic-ExchanGE."
July 20, 2011 | 5 Comments
Designed by Adam Deleeuw, Laura Davis, Phoebe Mak & Harshyla Singh | Country: United States | Fonts: Gotham, Tungsten, Garamond Premier, Clarendon, URW Wood Type, FIdo
"We are students at the Academy of Art University, San Francisco. The following group project was done for Michael Osborne's Package Design 4 class.
The assignment was to rebrand Costco, keeping in mind a brand matrix, that consists of a "House of brands" and "Branded house." Kirkland being the dominant private brand for Costco was considered the "Branded house" and a line of hypothetical private labels were designed for the "House of brands."
Within Kirkland, we categorized the brand into six lines:  bath, cleaning, paper goods, apparel, home and food products. Within the hypothetical private labels, we created the following : Ollie's Baking Co. which is Costco's bakery and cafe, Counter 74, a premium line of chef quality kitchen equipment, and Noc Noc which is an eco-friendly kid's line. The entire project consisted of almost 80 – 100 fully comped items."
July 19, 2011 | 4 Comments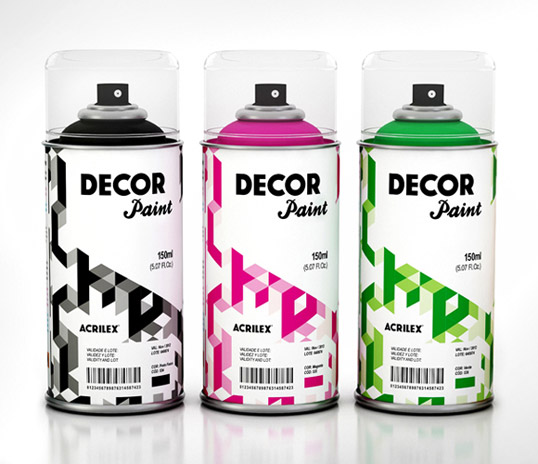 Designed by Da Urca Comunicação | Country: Brazil
"Market leader in Latin America in the segment of art materials, the company Acrilex sought to differentiate the point of sales and create greater added value in the Decor Paint product packaging. The solution was the upgrading of the brand and a complete redesign of their packaging."
July 5, 2011 | 7 Comments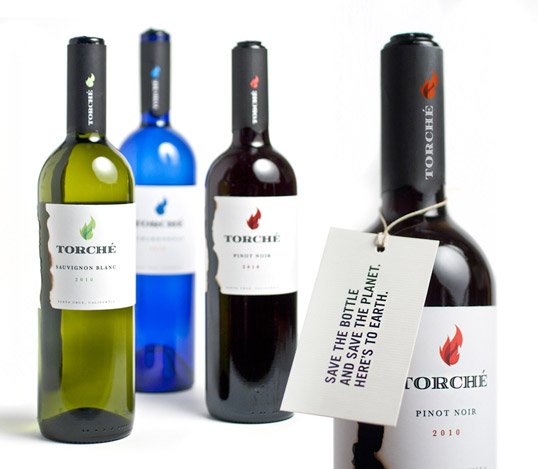 Designed by Gerardot & Co. | Country: United States
"Wine lovers and consumers of all packaged goods are becoming more and more aware of the impact of their purchase decisions. Products that "walk the walk" make it very easy and convenient for consumers to live a more sustainable lifestyle.
Torché is a sustainable wine that cares about the earth. So of course the box and bottle labels were designed to be printed on 100% post-consumer paper. But what really makes this wine unique is what you can do when the bottle is empty. Each bottle of wine includes hardware to create a mountable tiki torch for your back yard. Sustainability can be so cool.
This idea really "caught fire" (no pun intended) when we featured a blog post about how to make your own back yard tiki torch by repurposing empty wine bottles. Over 600,000 visitors + 2,000 Facebook "likes" + 42 tweets and countless retweets since the blog post originally debuted."