January 12, 2013 | 9 Comments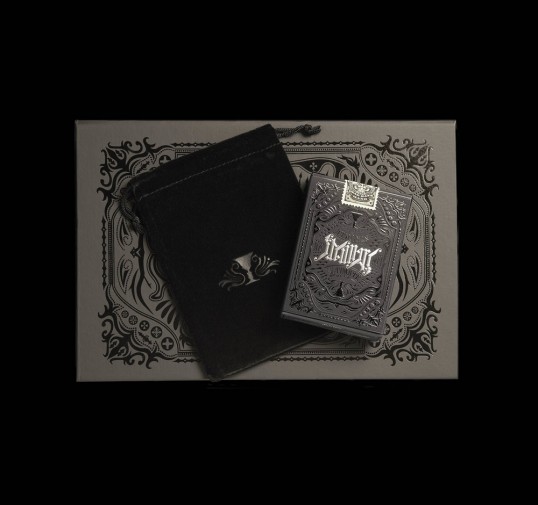 Designed by Stranger & Stranger | Country: United Kingdom
"To celebrate the year we broke out of our alcohol comfort zone and designed premium olive oils, fine foods, luxury luggage, and just plain crazy new stuff, we teamed up with the amazing Dan & Dave to create this, our Ultimate Deck."
December 7, 2012 | 7 Comments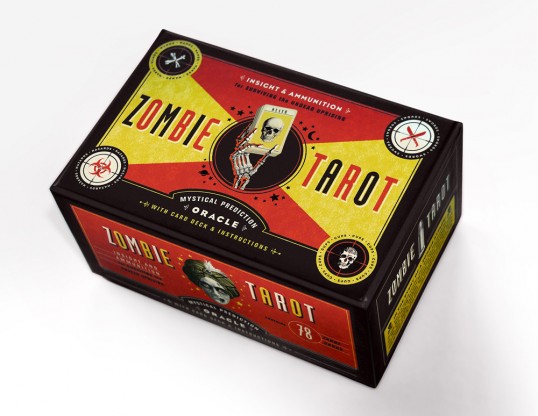 Designed by Headcase Design | Country: United States
"Quirk Books asked us to develop a zombie-themed tarot card deck. Rather than take a more typical overly-bloody horror approach, we conceptualized the project as a crazy, campy, late 50's/early 60's retro interpretation of a classic tarot deck. As B-Movie fanatics, we wanted to capture the off-beat zaniness those old movies have. We tried to bring a touch of wit and subtlety to the project, as well as a morbid sense of humor."
November 29, 2012 | No Comments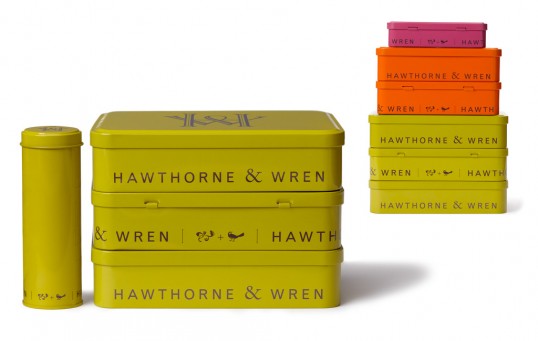 Designed by Kevin Cantrell | Country: United States
Packaging and identity for Hawthorne & Wren, a company specializing in meaningful gifts.
November 25, 2012 | 1 Comment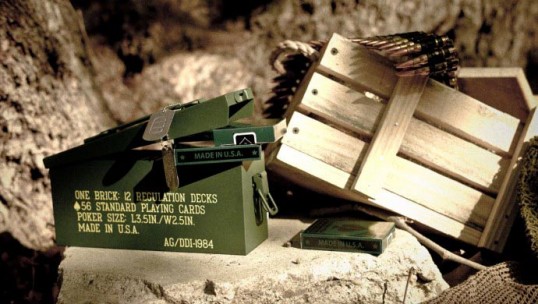 Designed by Dan & Dave | Country: United States
"These new playing card canisters were inspired by U.S. military ammunition boxes and have been designed to house 12 decks of playing cards. Made from a high grade metal and feature a clasp and handle for safe and easy transport and storage of your playing cards. With their inset base, they can even be stacked on top of one another.
Manufactured in Los Angeles, California by a company who actually started out making ammunition boxes for the U.S. military."
November 23, 2012 | 1 Comment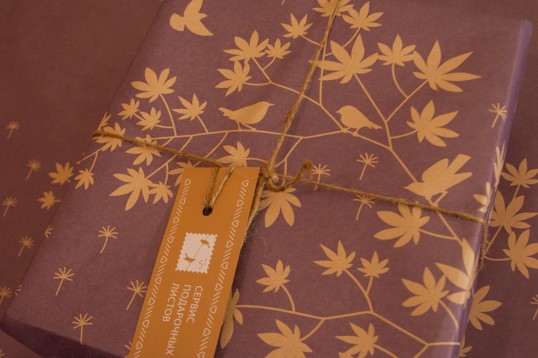 Designed by Anabolic | Country Ukraine
"Chick Chirik gift registry project was founded to make gift giving easy. And receiving gifts has never been more enjoyable. No matter the occasion – wedding, baby shower, birthday, house warming party etc. you can finally receive the gifts you really want. Simply create your wishlist online and let your friends know. Special packaging supplies such as wraping paper, boxes, packages, tags etc. are uniquely designed to enhance the experience. Most materials used for packaging (such as kraft paper and jute) are recycled, hand-made, natural, soft to the touch and create a feeling of warmth. Chick Chirik packaging and service is made to absolutely complement the joyous moments of gift exchange."
November 23, 2012 | No Comments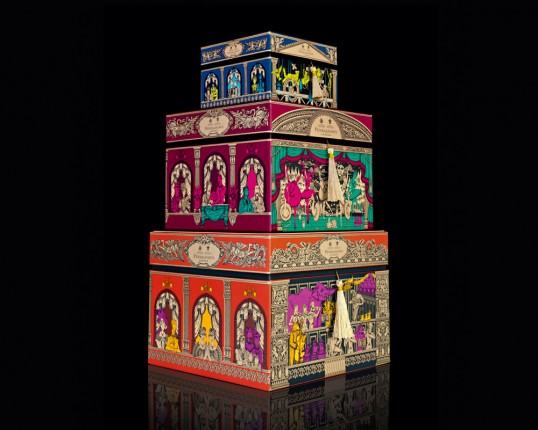 Designed by jkr | Country: United Kingdom
October 15, 2012 | 1 Comment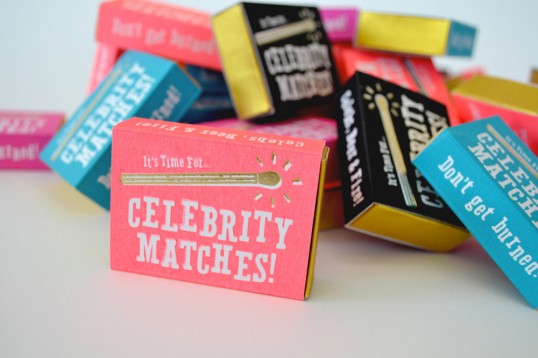 Designed by Nick Yates | Country: United Kingdom
"University brief – Packaging design for a pub game invented by a University tutor. The aim of the game is to draw celebrities using matchsticks (example included – it's Joan of Arc by the way). The winner is the person who can create their celebrity using the fewest matches. The losers buy the beers.
Match boxes come in 4 hand screen printed colours; black, magenta, turquoise and fluorescent red with a foil blocked match on the front. Box tray made from metallic gold card.
It's the ultimate pub challenge"
September 27, 2012 | No Comments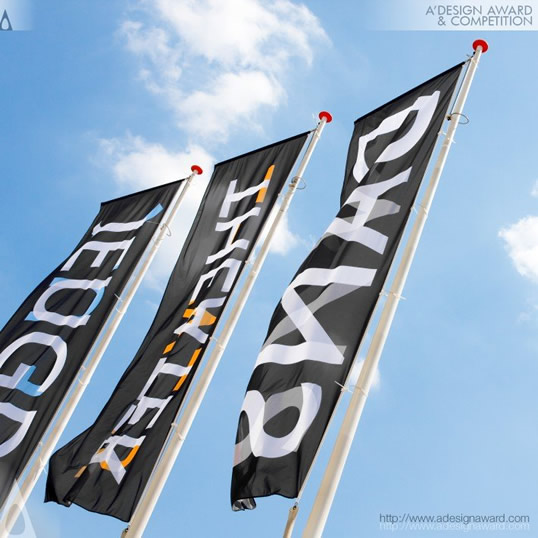 WDR – World Design Rankings announced the rankings of countries based on the number of design awards won at international juried arts & design competitions and awards.
United States ranked as number 1 among the 47 represented countries, followed by Turkey, Hong-Kong, Italy, United Kingdom and South Korea. The WDR – World Design Rankings aims to provide additional data and insights to economists and journalists regarding the state-of-art in design and arts industry. The ultimate aim of the ranking is to contribute to global design & art scape through advocating and highlighting good design, arts and architecture.
WDR Representative Frank Scott noted that this is the first time that such an international ranking for design & arts has been implemented and added "We hope to ignite further competition in the design industry and arts by providing the world design rankings; we believe this is very important for the world, because more competition would lead to better designs; better designs mean longer-lasting products, more ergonomic designs, highly socially responsible projects and so on. At micro-level, the world design rankings help designers understand their world-wide position, however most importantly, at macro-level the world design rankings will push the participating designers, artists and architects to do better, to come up with better products and designs which in turn would create positive impacts for our future generations".
September 24, 2012 | No Comments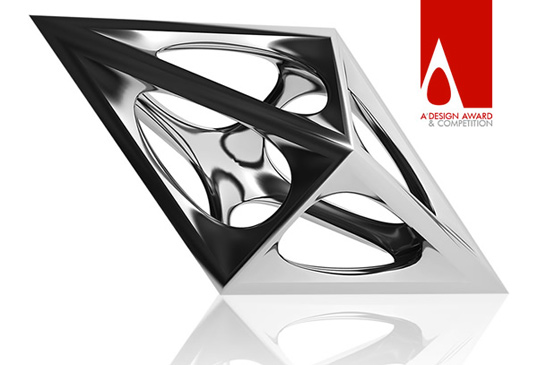 A' Design Award & Competition is looking for submissions for the packaging design awards category. This could be your chance to get a head of the competition and get some international coverage for yourself and your work. The submission deadline is September 30th 2012.
A' Design Award is the world's best design award and competition in terms of creating publicity and visibility for its winners, with a direct reach of 3 million design enthusiasts through A' Design Awards' Broadcasting Network and with an extended reach of 700 million people annually through the publicity and dissemination services by DesignPRWire, Design-Media, IDNN and DXGN design news networks.
Winners are provided tons of services, including but not limited to: • Extensive PR Campaign • Press Release Preparation • Press Release Distribution • Communicated to Magazines • Communicated to Blogs • Newsletter Announcement • Award Trophy • Winners' Certificate • Winners Badges  • Competition Logo  • Participants' Certificate • Content Distribution through IDNN • Competition Statistics • Score Sheet • Yearbook Publication • Gala-Night Invitation  • The Annual Yearbook • Physical Exhibition of Selected Projects • Feedback Notes by the Jury  • Winner Services • Option to Sell Winning Designs • Sales Listing for Winning Products • Inclusion in Designer Rankings  • Proof of Creation Document  • Winners' Manual  • Inclusion in Business Network • Marketing and Consultancy and others, and all without any further fees.
Some particular aspects are especially highly appealing such as inclusion in the BuySellDesign Network, physical exhibition at MOOD Museum of Design, Yearbook Publication, and the Gala-Night invitations which are provided free of charge to winners.
To learn more, visit: whatisadesigncompetition.com
To see previous years' winners, visit: awardeddesigns.com
- Sponsored post. Find out more about our sponsored posts.
September 21, 2012 | 3 Comments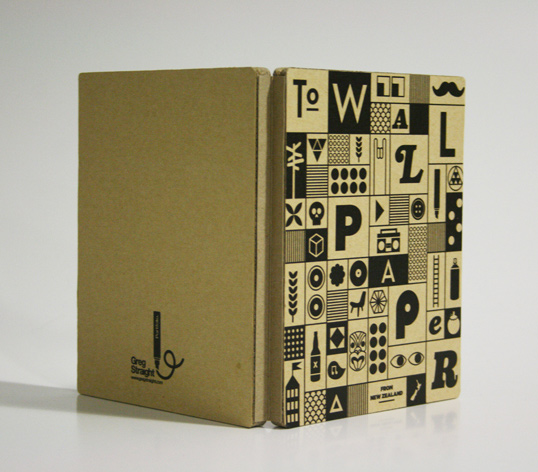 Designed by THINK Packaging | Illustration: Greg Straight | Country: New Zealand
"Greg is a pretty whizz illustrator and found my details through the design grapevine … He contacted me and asked (demanded) that I create him a portfolio piece that would encapsulate his talent. He had been fortunate enough to bump into and chat to the art director of Wallpaper* Magazine whilst in Auckland at the Semi Permanent exhibition. Greg still appeals that he was NOT stalking him … The facts still remain unknown and rather shady!"