December 30, 2011 | 7 Comments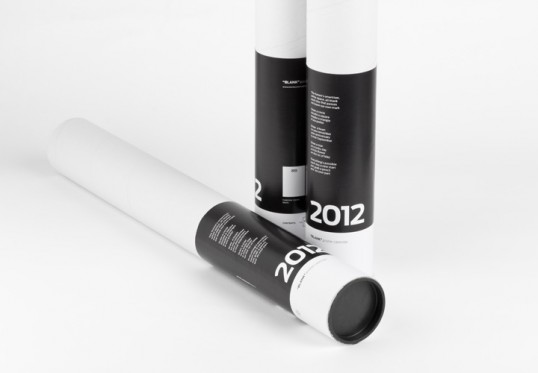 Designed by Antonis Makriyannis Design | Country: Greece
"The calendar draws inspiration from Abraham Lincoln's quote: "The best thing about the future is that it only comes one day at a time". So it starts blank, providing a white canvas on which the user is called every day to make a sketch on each date in order to reveal it, thus "drawing" his/her own future."
December 23, 2011 | 19 Comments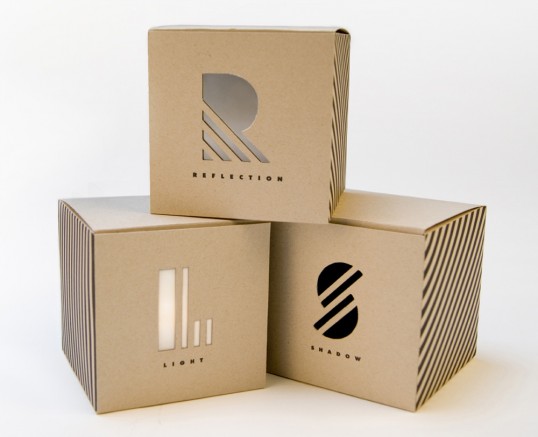 Designed by Chris Ferrante | Country: United States
"This project was for my packaging design course in which we were tasked with creating a conceptual series of consistent packages for intangible things. I decided to package light, reflection, and shadow. After brainstorming how to visually suggest that these "unpackagable" things were in fact packagable, I came to the concept of creating the effect of them as though they were trapped inside a box."
November 28, 2011 | 9 Comments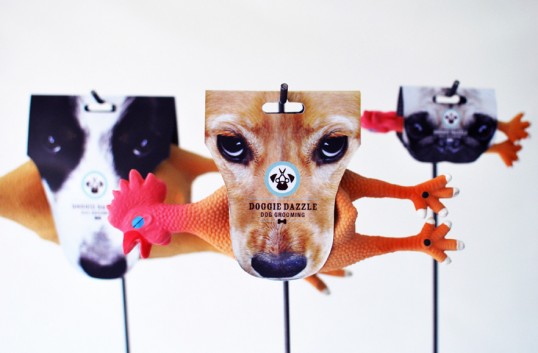 Designed by Mathilde Solanet | Country: Belgium
"This is my Final Major Project. Each students had to choose their subject and I chose a dog grooming. I did the whole identity of the brand. The logo is a dog with a pair of scissors instead of the eyes and the doggie bow in its hair. The pattern and the colors I used helps to provide a consistent and an unified look in the Doggie Dazzle brand."
November 16, 2011 | 7 Comments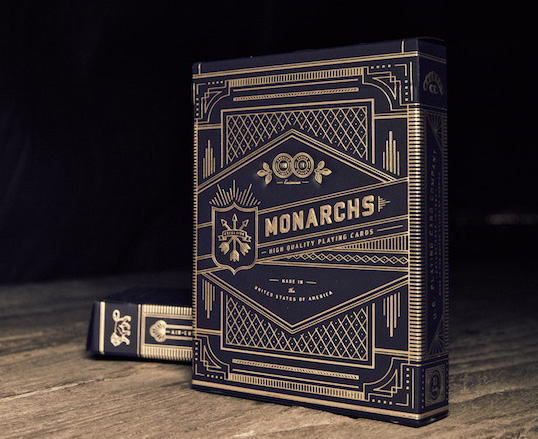 Designed by Neighborhood Studio| Country: United States
Monarchs have a vintage, timeless air to them that is unlike any other. The tuck case is printed in gold foil on an embossed, soft-touch navy blue card stock. Designed and produced in the USA using renewable energy sources, printed on Q1 quality stock with our signature Premium 909 Finish.
Monarch Playing Cards express elegance, clarity, and pride. We didn't want to settle with adequate or even greatness – we wanted perfection, with an uncompromising eye for quality and durability. These playing cards, and the tuck case, are fit for a king. The back design is truly a masterpiece.
November 5, 2011 | 1 Comment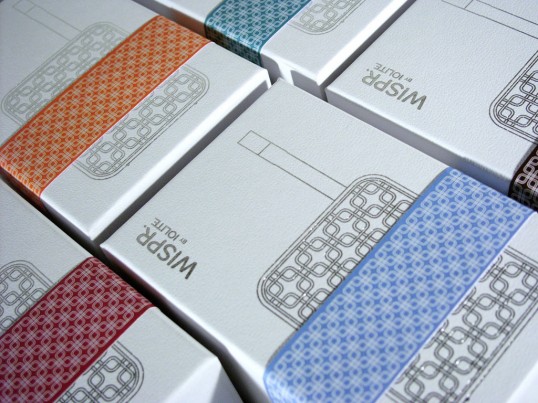 Designed by Sequitur Creative & Thing Tank | Country: United States
"We were tapped by the world's leading manufacturer of portable 'herbal' vaporizers (yes, those) and asked to help them them create a category. Their previous vaporizer, the IOLITE, was a huge, huge success. But they wanted to reach out to a whole new demographic—basically design-savvy, urban consumers who wouldn't be caught dead in a head shop. People who, given the option, would go bananas for a vaporizer that was entirely at home in their home, next to their iPhone. And their Chemex. And their Tivoli Radio. And the keys to their 3 Series. Our brief: to concept, position, name, package, and market a line of vaporizers that are as covetable and elegant as they are intuitive and easy to use. A few hilarious un-focused groups later, and voila! The WISPR."
November 4, 2011 | 2 Comments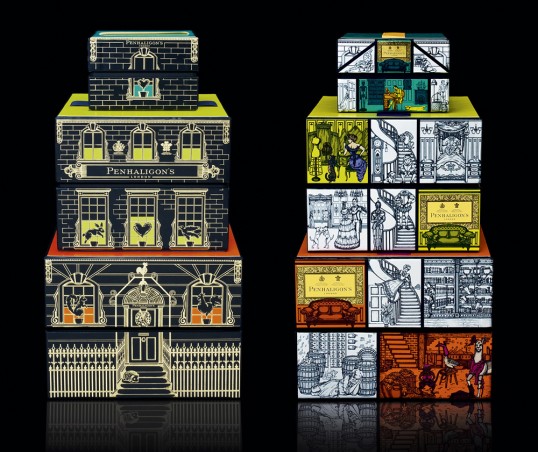 Designed by jkr | Country: United Kingdom
"This week sees the launch of the 2011 Penhaligon's Christmas Gift Collection, designed by jkr. The range conveys the premium elegance associated with the Penhaligon's brand whilst playing on its wit and humor. "Our brief to jkr was to create a box that would both charm the customer with some British eccentricity whilst ensuring it felt like a bespoke gift" said Sarah Rotheram, CEO, Penhaligon's. "The box needed to be a keep sake item with standalone appeal. At first glance the packaging was to appear beautiful but with a reason to look a little closer."
October 21, 2011 | 2 Comments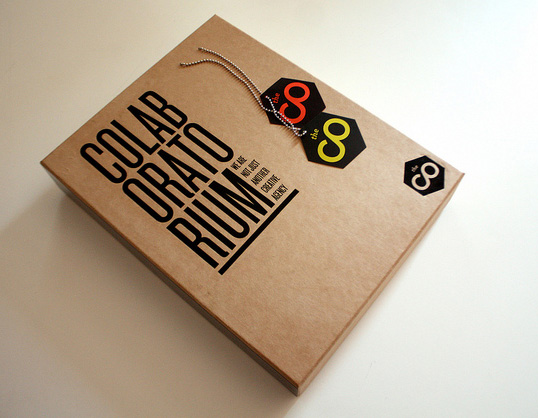 Designed by Andrea Avidad | Country: Venezuela
"Colaboratorium was born as a collective of ten graduting design and marketing students. The main idea was to mix different cultural backgrounds, counting with people from Sweden, Italy, Spain, Ireland and Venezuela. Also to mix different knowledge  in areas like graphic design, media design, marketing and art direction.
October 14, 2011 | 9 Comments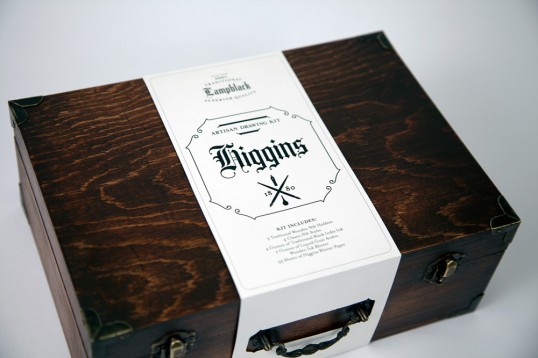 Designed by Alex Sophocles | Country: United States
"The intention behind shifting Higgin's Brand India Ink from a lower brow appeal to a higher brow appeal was necessary. The heritage of the ink dates back to 1888, so the elementary logo and the plastic bottle had to go. The result: a hand crafted and carefully stained wooden box containing an artisan-intended calligraphy kit with an aesthetic that fits the bill."
October 1, 2011 | 5 Comments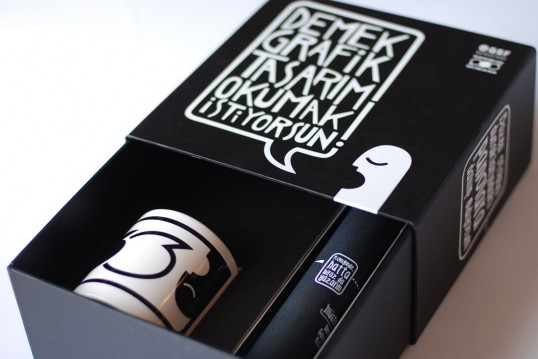 Designed by Senem Demirayak | Country: Turkey
"This is  a welcoming kit for the freshman students and potential students of Istanbul Marmara University, Graphic Design Department. It is a little box which includes a poster, notebook, mug, stickers and pins. The cover of the box, which is also a poster, is a brief and fun survey for students showing creative paths, if they choose to study graphic design."
September 19, 2011 | No Comments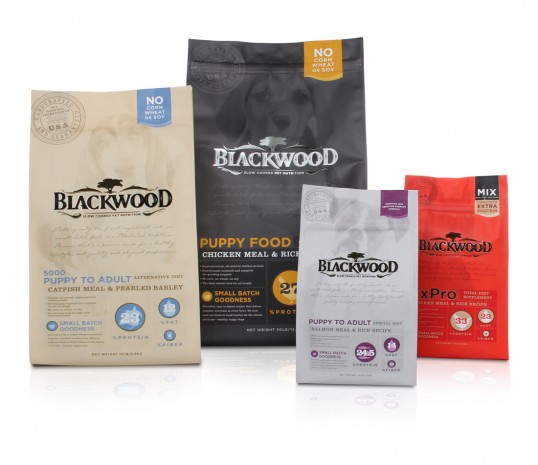 Designed by Kick | Country: United States
"Ohio-based Blackwood Pet Food's handcrafted, all-natural recipes have been loved by trainers of champion sport and show dogs for years. When the company decided to extend their retail footprint, they knew new packaging was key to wooing retailers.
Minneapolis design consultancy Ideas that Kick (formerly known as HartungKemp) created new bags that placed key nutritional values for each recipe front and just a bit off-center. So pet-loving families can feel great, at first glance, about what they're feeding Fido.
Kick's bags also make it easy for store clerks to recommend Blackwood foods. Kick's strategic thinking and smart design transformed this challenger brand into what the agency calls a Shelf Kicker™ in the premium pet food category."