November 4, 2011 | 2 Comments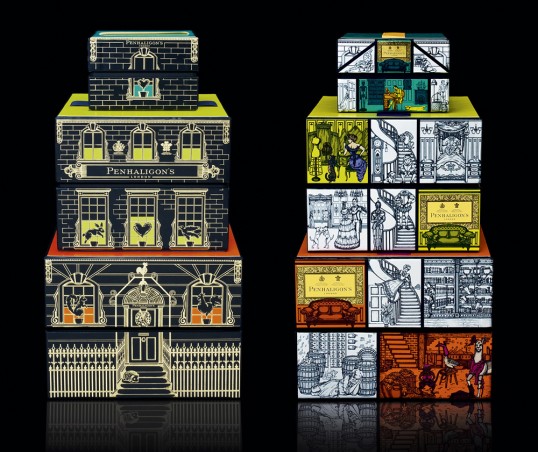 Designed by jkr | Country: United Kingdom
"This week sees the launch of the 2011 Penhaligon's Christmas Gift Collection, designed by jkr. The range conveys the premium elegance associated with the Penhaligon's brand whilst playing on its wit and humor. "Our brief to jkr was to create a box that would both charm the customer with some British eccentricity whilst ensuring it felt like a bespoke gift" said Sarah Rotheram, CEO, Penhaligon's. "The box needed to be a keep sake item with standalone appeal. At first glance the packaging was to appear beautiful but with a reason to look a little closer."
October 21, 2011 | 2 Comments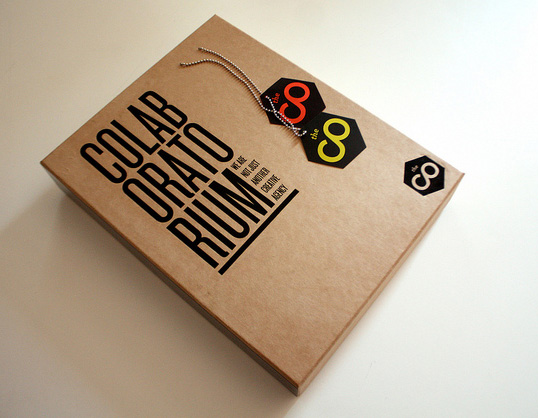 Designed by Andrea Avidad | Country: Venezuela
"Colaboratorium was born as a collective of ten graduting design and marketing students. The main idea was to mix different cultural backgrounds, counting with people from Sweden, Italy, Spain, Ireland and Venezuela. Also to mix different knowledge  in areas like graphic design, media design, marketing and art direction.
October 14, 2011 | 9 Comments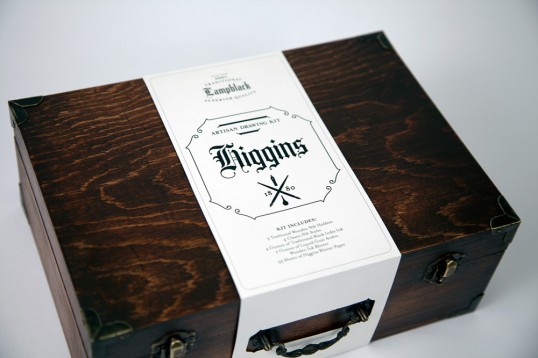 Designed by Alex Sophocles | Country: United States
"The intention behind shifting Higgin's Brand India Ink from a lower brow appeal to a higher brow appeal was necessary. The heritage of the ink dates back to 1888, so the elementary logo and the plastic bottle had to go. The result: a hand crafted and carefully stained wooden box containing an artisan-intended calligraphy kit with an aesthetic that fits the bill."
October 3, 2011 | 2 Comments
Just a quick update in regards to some minor changes we've made, a shout out to our great hosting company who play a huge part in making all of this possible, and why we've been dragging our feet the past month with Lovely Stationery. Let's start with Lovely Stationery. What it comes down to is time, and the lack thereof. With that said, we realize that a lot of people like what we're doing with Lovely Stationery so we're going to dedicate more time to it and get back to regular postings just as we do with Lovely Package.
LIGHTBOX VIEW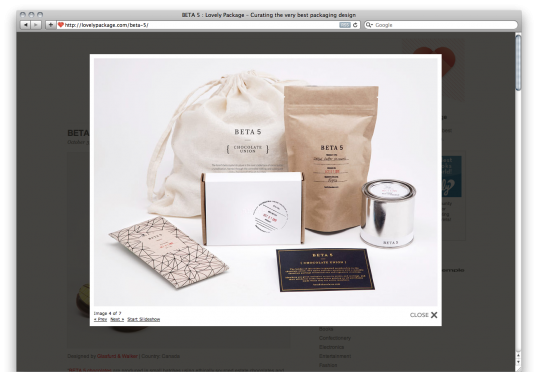 Why we didn't do this earlier is beyond us, but the good news is that we finally have. A lightbox has been implemented for all of the images showcased on Lovely Package. So many designs we showcase contain beautifully fine details which are near impossible to see at 540px wide. Moving forward, images will open at a larger size when clicked without any annoying pop-ups or having to navigate away from the site.
FACEBOOK PAGE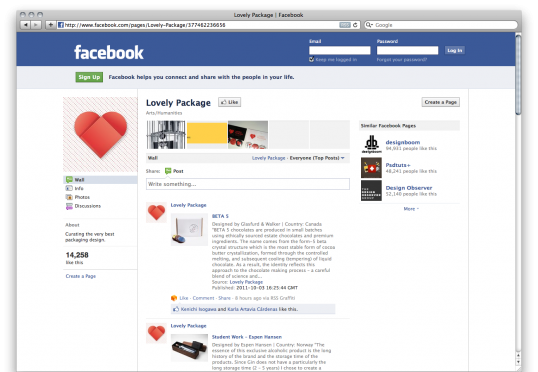 Nothing major here. All posts on our Facebook Page have thumbnails now thanks to RSS Graffiti.
HOSTING
Thanks to Media Temple for their continued support with all of our 'Lovely' sites. Without them we wouldn't be able to do what we do. If you're looking for a great host with killer support give them a shout.
And last but not least, we couldn't do any of this without our amazing readers from all corners of the globe. Your continued support gives us the fuel and drive to carry on with what we do, and because of that we are truly thankful.
- The Lovely Team
October 1, 2011 | 5 Comments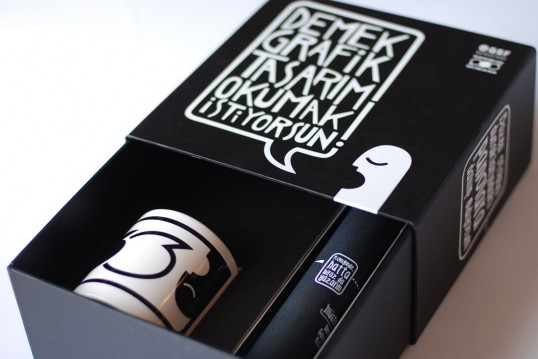 Designed by Senem Demirayak | Country: Turkey
"This is  a welcoming kit for the freshman students and potential students of Istanbul Marmara University, Graphic Design Department. It is a little box which includes a poster, notebook, mug, stickers and pins. The cover of the box, which is also a poster, is a brief and fun survey for students showing creative paths, if they choose to study graphic design."
September 19, 2011 | No Comments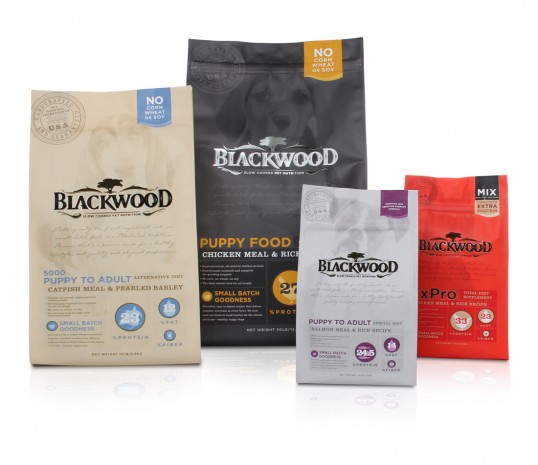 Designed by Kick | Country: United States
"Ohio-based Blackwood Pet Food's handcrafted, all-natural recipes have been loved by trainers of champion sport and show dogs for years. When the company decided to extend their retail footprint, they knew new packaging was key to wooing retailers.
Minneapolis design consultancy Ideas that Kick (formerly known as HartungKemp) created new bags that placed key nutritional values for each recipe front and just a bit off-center. So pet-loving families can feel great, at first glance, about what they're feeding Fido.
Kick's bags also make it easy for store clerks to recommend Blackwood foods. Kick's strategic thinking and smart design transformed this challenger brand into what the agency calls a Shelf Kicker™ in the premium pet food category."
September 16, 2011 | 1 Comment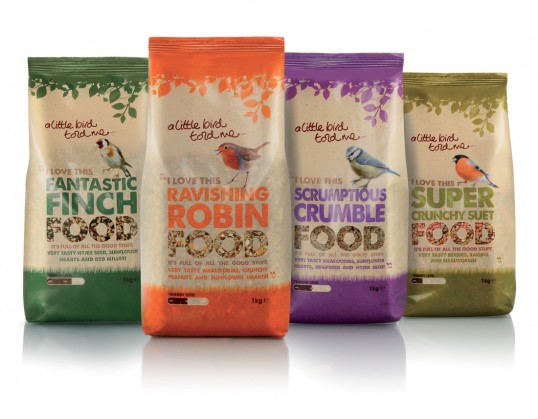 Designed by Stocks Taylor Benson | Country: United Kingdom
"Design agency Stocks Taylor Benson has created the name, identity and packaging for 'A little bird told me…', Pets at Home's latest standalone premium own brand range of natural wild bird food.
Pets at Home, which offers great products, tips and advice to keep your pet happy and healthy is currently trading with a huge range of branded and own label products in over 290 stores across the UK. The launch of 'A little bird told me…' follows on from the success of Pets at Home's premium natural standalone brands in other categories including Wainwright's (for dogs), Purely (for cats) and Woodlands (for small pets).
This brand range is premium in terms of a thoroughly researched mix formulation, whilst offering customers value for money through a lower price point than similar branded goods. The new brand will initially launch with a range of wild bird foods, but the design solution is versatile enough to work across future extensions such as wild bird treats and accessories.
Stocks Taylor Benson's challenge was to create a standalone brand name, identity and packaging solution, independent of Pets at Home, that oozes premium natural cues and has a striking on-shelf presence. The name 'A little bird told me…' suggests this is a well-kept secret to which the customer is now privy. The birds do the talking, conveying that this is what the birds would choose themselves if left to their own devices. Quirky phrases and descriptions explain the differences between the foods. Natural textures and earthy colours enhance the harmony of birds and nature. Plus windows allow consumers to see the actual product.
The new wild bird food range will be stocked exclusively in more than 290 Pets at Home stores from this week. It is available in 1kg packs and includes: Ravishing Robin Food, Fantastic Finch Food, Scrumptious Crumble Food and Super Crunchy Suet Food."
August 16, 2011 | 1 Comment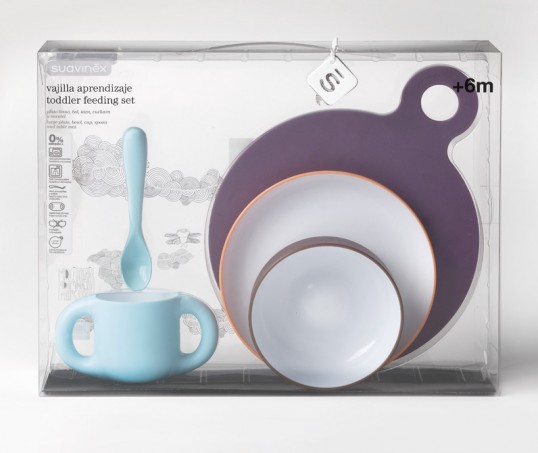 Designed by Estudio Mllongo | Country: Spain
"The 'Feeding Collection' is designed especially for children, taking into account their needs and adapting to them.  We have developed a packaging suitable for each specific product, transparent and visible through each one of its faces. Icons, textures, typography, illustration and images have been specially created, resulting in a visually attractive packaging"
August 8, 2011 | 1 Comment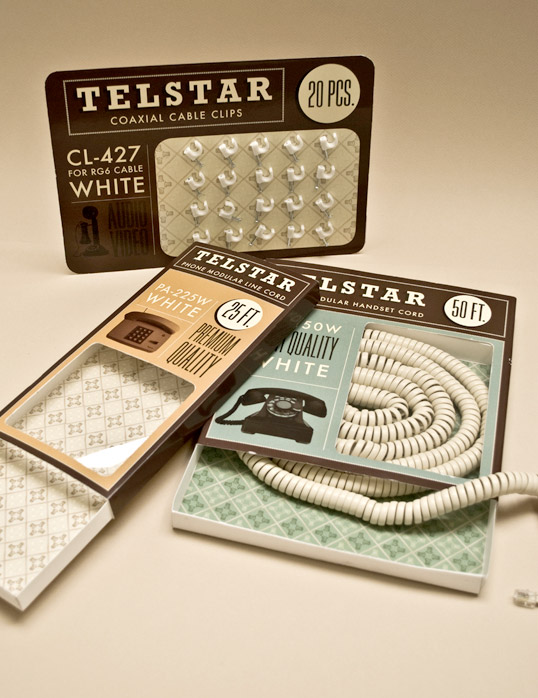 Designed by Roza Gazarian | Country: United States
"Package redesign of telephone cables and cable clips purchased at a 99¢ store."
July 28, 2011 | 7 Comments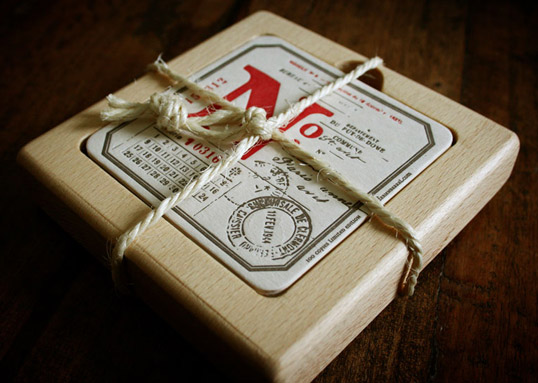 Designed by Fabien Barral | Country: France
"The first idea was to create coasters as a self promotion, but as people really liked the coasters I reissued them in 2 colors and also created a special package. Letteramagica in Poland proposed these nice wood boxes. The only wayt to get them is by supporting my blog Graphic-ExchanGE."