June 27, 2011 | 6 Comments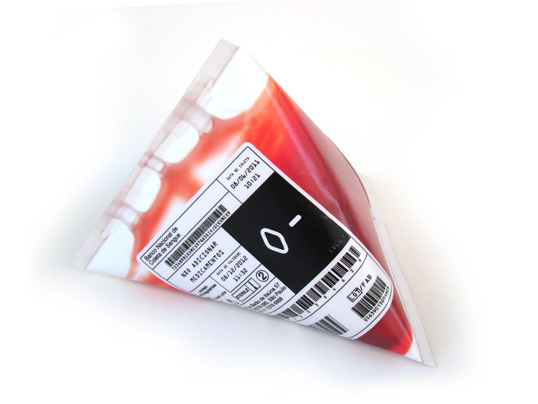 Designed by Vitor Lopes Leite | Country: Brazil
"This college work is absolutely conceptual. It was submitted by me as a simple proposal: To pack a feeling. I chose "Anguish", and solved the challenge through the representation of a blood bag.
This package is the first model developed by Tetra Pak, in tetrahedral shape."
June 22, 2011 | No Comments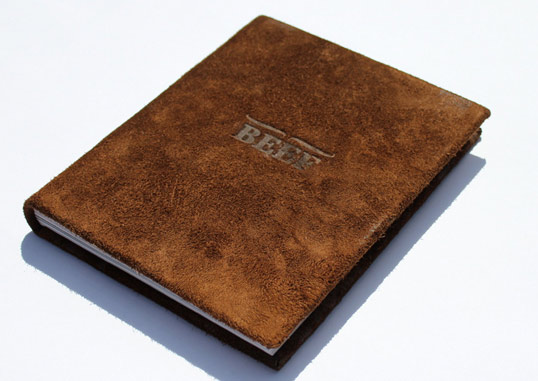 Designed by Cj Brown | Country: United Kingdom
"This latest project is a book generated with all my own photography about BEEF. The book explores areas from how the importation of Beef was effected during WW2 all the way through to where traces of Beef are found within By-Products. I particularly chose to send you this because of the front cover of the book. It's bound & branded using cattle hide, which gives a fantastic effect for the book."
June 15, 2011 | 2 Comments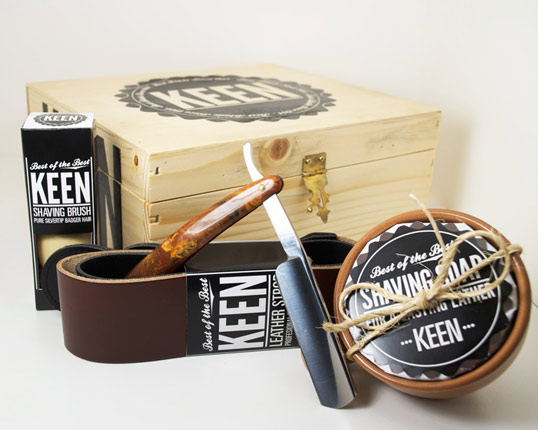 Designed by Chad Kirsebom | Country: United States
"The goal of this project was to create a package set for a health and beauty product. Instead of doing something that is seen everyday, I branched out. I chose to do an old fashion shaving kit. One that would include a straight blade razor, leather sharpening strop, silver tip badger hair shaving brush, a shaving cream soap bar, and a mug. The brand I created is called KEEN. The word 'keen', is also known as sharp and or razor edge. I felt like the name fit perfectly for this brand. I wanted KEEN to be seen as more of a modern company but with historic roots. Old fashion style with strong typographical design elements. I wanted their image to come of as clean and crisp as there product would leave your face."
June 14, 2011 | No Comments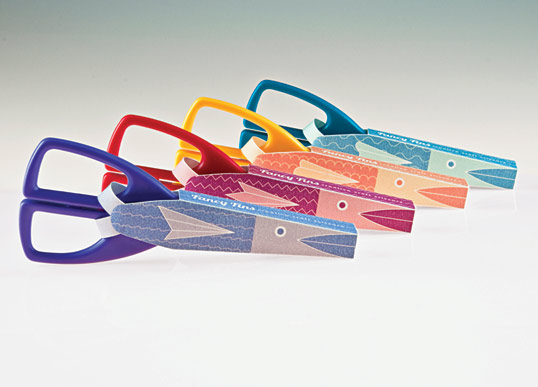 Designed by Melissa Ginsiorsky | Country: United States
"Fancy Fins is a line of quirky decorative craft scissors that is guaranteed to make a splash with artistic youngsters. The packaging itself acts as a safe and reusable carrying case with an easy lock system, and reveals the cut pattern of each pair of scissors through patterning and use of a die cut."
June 14, 2011 | 3 Comments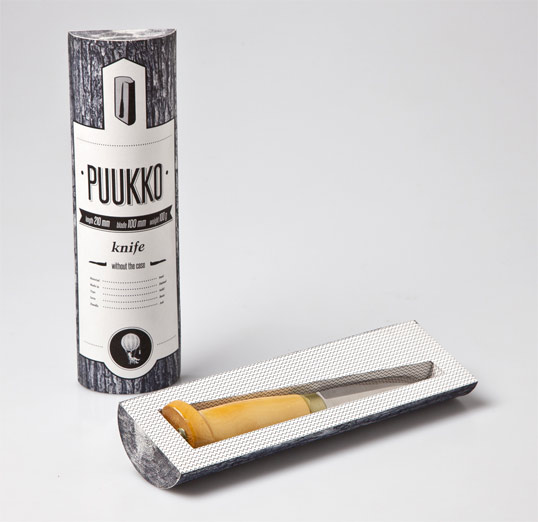 Designed by Kirill Ermoshin | Country: Russia
"Expedition is a shop in Russia which sells different goods for city dwellers which like to spend their free time in the country side. Picnics, and short  journeys are their specialities. What distinguishes them from other shops is that they are more about creating a story than just selling goods. They are full of the spirit of adventure and discovery with a sense of humor.  The shopping bags are made like a rucksack to emphasize company's character."
June 13, 2011 | 1 Comment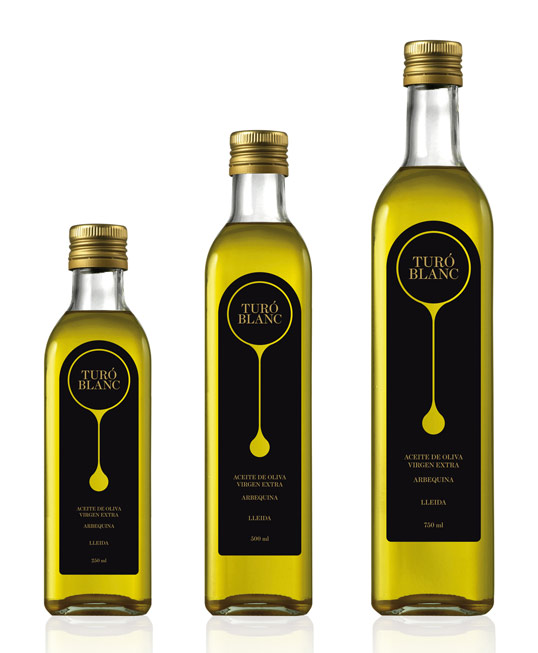 Designed by Andreu Zaragoza | Country: Spain
"This project consisted of designs for two different types of olive oil from Turó Blanc. One is a limited production, ecological olive oil and the other is an industrial produced product that will be sold in supermarkets."
June 11, 2011 | No Comments
Designed by Dustin Borowski | Country: Canada
"Sedo Tea is a fictional tea company dedicated to providing high quality, authentic taste to its patrons. The name Sedo is Latin for "to calm". I created an illustrative logo with a rugged hand-made feel with offset colors that could be used over a large number of flavours and still keep a consistent feel. On each package there is a different traditional Indian textile that coincides with it's flavour of tea."
June 10, 2011 | 1 Comment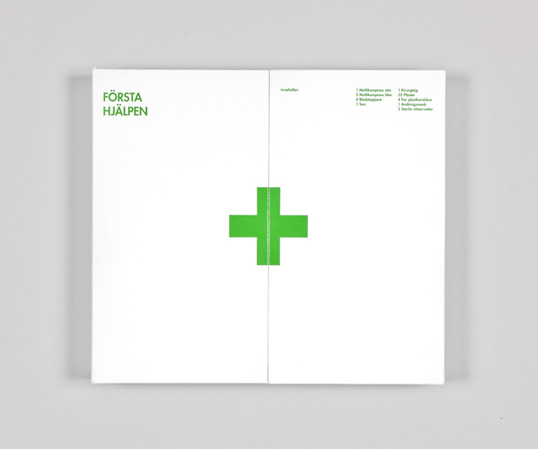 Designed by Tobias Eriksson | Country: Sweden
"The assignment was to create a First Aid kit for general purposes. The design is made with simplicity in mind, but also seen from an ecological point of view since it's all made out of paper. When someone gets hurt, it should be easy to find what you need to help them. With this First Aid kit, there's only one way to open it, and everything is structured so that it's easy to see what you need based on the pictograms and the information printed on the lid. Also, the sleeves are not detachable from the box itself, so all you need to do is pull until you can't pull any further."
June 8, 2011 | 2 Comments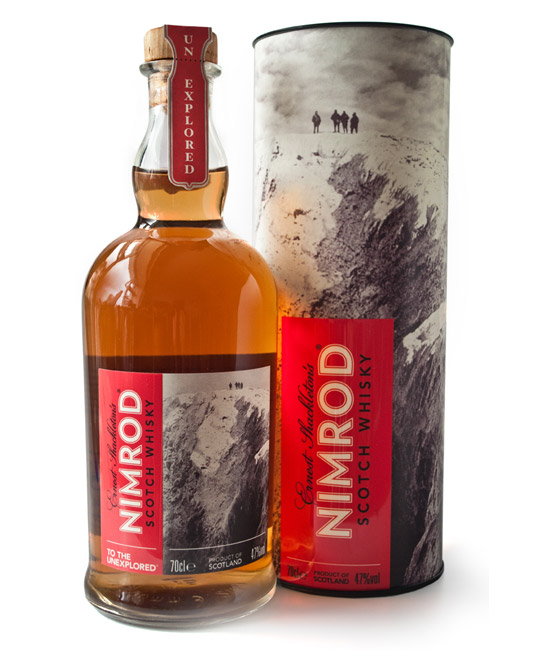 Designed by Zef Narkiewicz | Country: United Kingdom
"The brief: to design a scotch whisky that is a re-invention of the bottles found underneath Antarctic explorer Ernest Shackleton's hut. I created a contemporary design that utilised the incredible photography taken on Ernest Shackleton's 1907 expedition, alongside a pallet of cream and hot terracotta. The package is accompanied by a small booklet documenting the history of the whisky."
June 7, 2011 | 15 Comments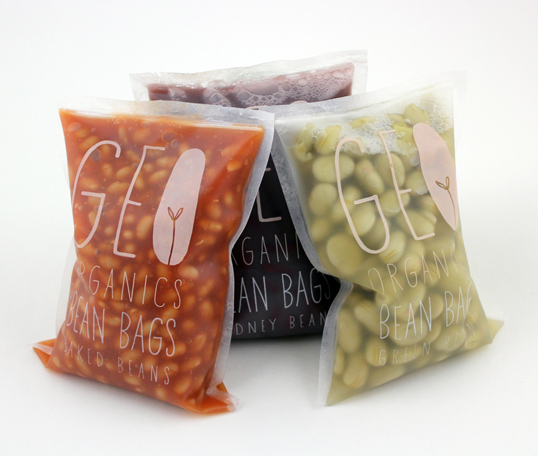 Designed by Freddy Taylor | Country: United Kingdom
"Brief: Walk into any supermarket, choose a brand you dislike and re-brand & re-package, anything goes.
Concept: Try and reflect the honesty of the organic brand and product through innovative packaging and a new logo.
Prototype: Made from shower curtain, sealed with hair straighteners and then screen printed."