February 11, 2010 | 12 Comments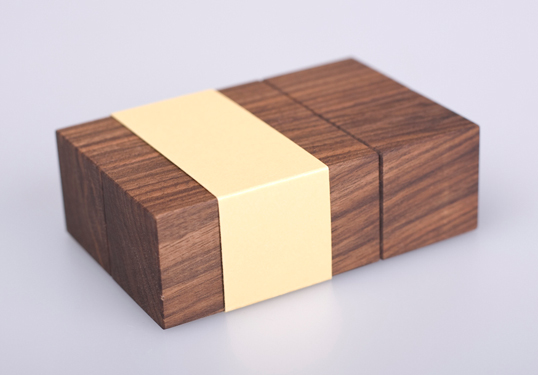 Designed by Gerlinde Gruber | Country: Austria
Thanks to Gerlinde for sending in her very lovely conceptual design for jewelry packaging. We're loving the approach. The paper sleeve offers excellent opportunities for branding and labeling, and the size of the box creates a larger, more substantial product out of a small piece of jewelry.
"This packaging is made of six identical wooden cub
es made of oiled nutwood. A leather hinge provides the opening function, a paper loop is used as closure. KLOTZ is not only for protecting the jewelry, but also for presenting it! The whole packaging is made out of natural materials and is 100% biodegradable."
February 11, 2010 | 5 Comments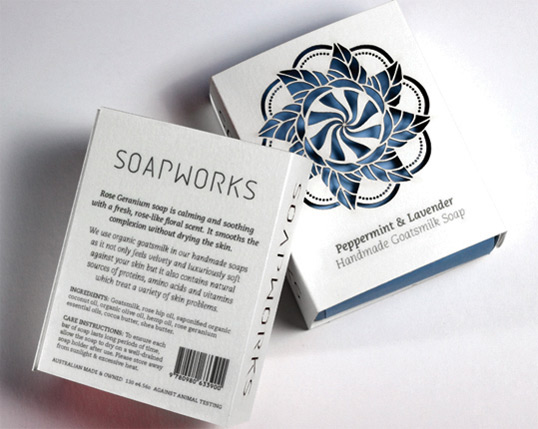 Designed by Lucy Hargrave | Country: Australia
"Designed in collaboration with Josh Tatarynowicz, these packages were for a handmade goats milk soap company. We created four intricate Mandala patterns based on the natural ingredients used in each soap flavour; like peppermint leaves, rose petals & lemon slices. The patterns are laser cut out of card and allow for the soap to be smelt through the packaging."
January 22, 2010 | 12 Comments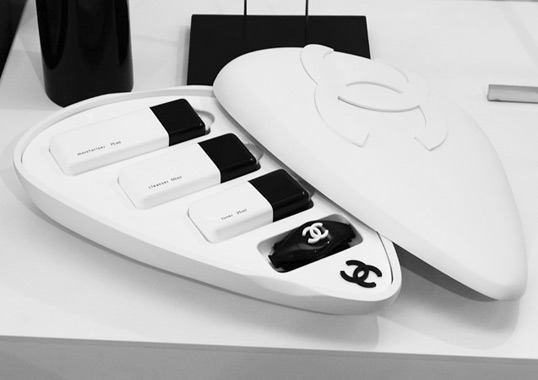 Designed by Ryan McSorley | Country: United Kingdom
"The skincare market is growing year after year. We see more and more skincare procedures, products and brands becoming available to us, and we are under constant pressure to look younger than we are. Where does it stop? And what does the future look like for skin?
January 12, 2010 | 4 Comments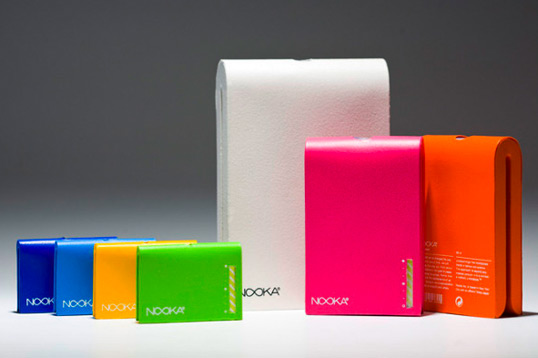 Designed by Jon Patterson | Country: United States
"The project involved a creation of a skincare line for an existing company, non-affiliated with skin products. I chose Nooka because of the idea of re-conceptualizing the current world we live in. The result is a reinvention of designing bottles that are functional for the urban cities most of the consumers live in. Bottles, although functional, need to be transportable/ and why shouldn't they be wearable? On top of that, they must have purpose. I wanted to break the traditional rules of what skincare products are, and began to design what they should be.
January 11, 2010 | 2 Comments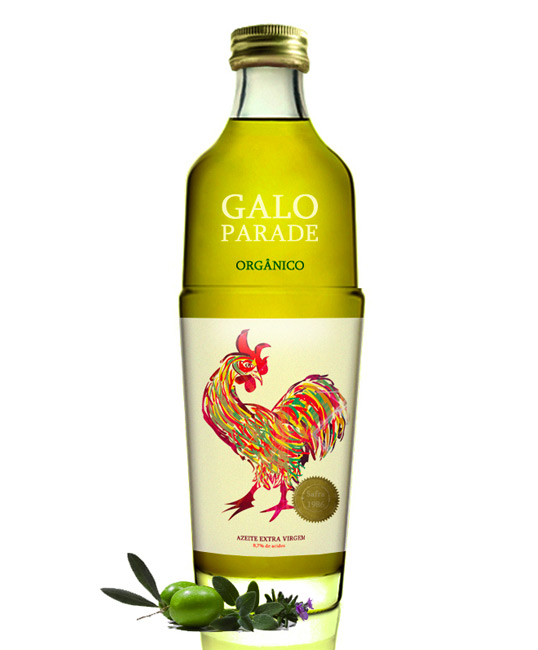 Designed by Thiago Calza | Country: Brazil
Illustration driven student work from Thiago Calza for Galo Parade organic olive oil.
January 4, 2010 | 4 Comments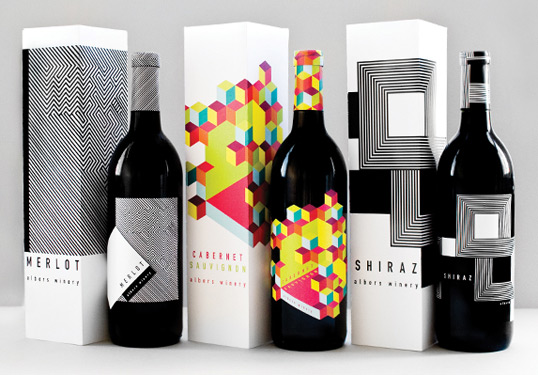 Designed by Meeta Panesar | Country: United States
"The design is inspired by the colors and designs of Joseph Albers and the Op Art movement. The usage of the rectangular elements reflects Alber's "Homage to the Square," a series of paintings begun in 1949."
December 29, 2009 | 2 Comments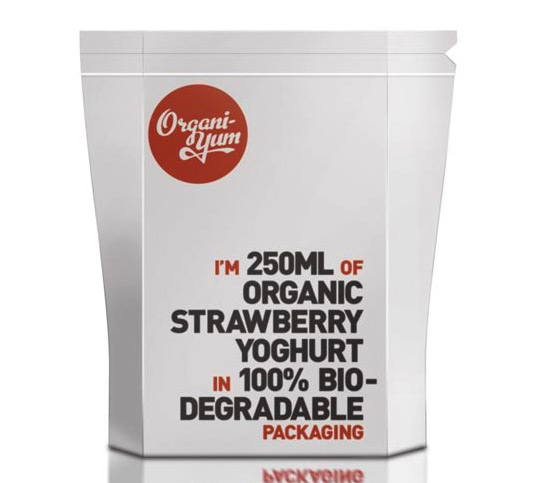 Designed by Timothy Batterham | Country: Australia | Fonts: Metroscript (modified), FF DIN
"The brief was to brand and design packaging for Organi-yum. The brief stressed the need for packaging that suited its organic style. This is a Rendering of the yoghurt design, a PLA plastic (biodegradable plastic) film design with a tear top and zip lock to re-seal."
December 29, 2009 | 1 Comment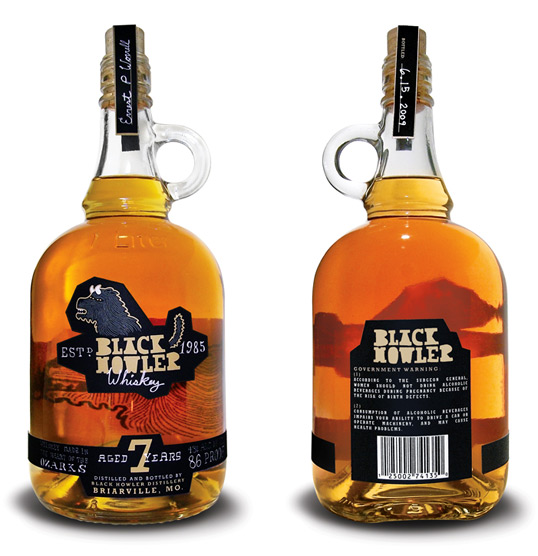 Designed by Greg Cuellar | Country: United States
"The idea behind this design was to use as many handmade elements as possible. The only thing on this that is not handmade is the surgeon general's warning on the back label. Other than that, everything from the shape of the labels, to the depiction of the mythical "Black Howler" is hand done."
December 24, 2009 | 10 Comments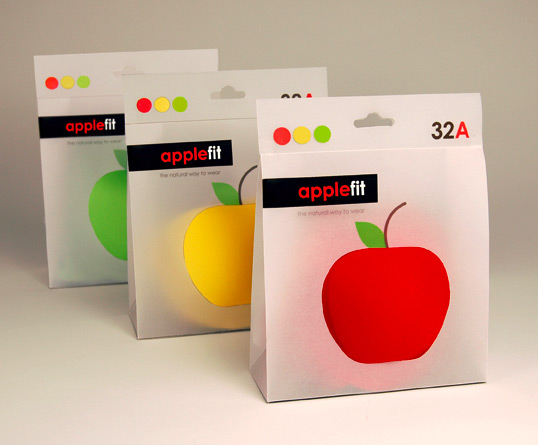 Designed by Tiffany Shih | Country: United States
"This is a concept for a "RePackaging" assignment in which I chose to repackage bras. The packaging was inspired by a KBG commercial in which a young man asks how to tell his girlfriend's breast size. The answer was to simply relate them to a piece of fruit: "Are they apples, oranges, or grapefruits?"
I thought it was a hilariously cute ad and decided to create a line of bras whose packaging corresponded with the appropriate fruit sizes. A cups are apples and B cups are oranges and etc. Since the concept was very "fruity" in nature, the dingy hangers that lingerie normally came with seemed no longer appropriate as I wanted something light and playful."
December 15, 2009 | 5 Comments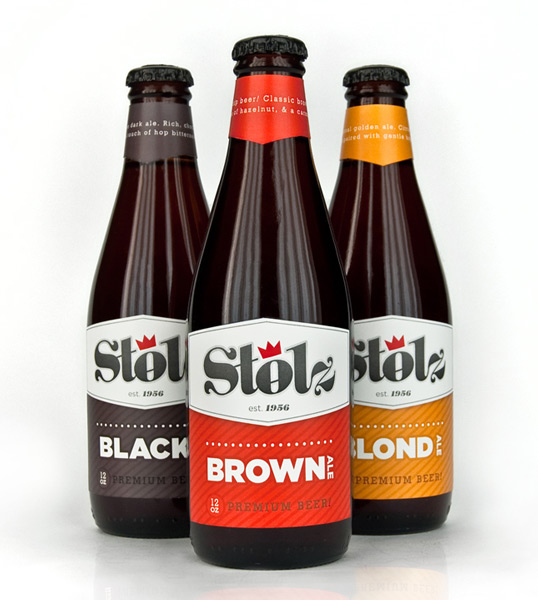 Designed by Julian Baker | Country: United States
A very nice selection of work from Watkins College of Art and Design in Nashville, TN graduate Julian Baker.