November 3, 2009 | 10 Comments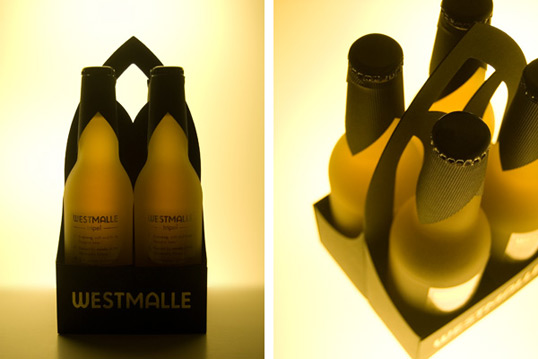 Designed by Jess McGeachin | Country: Australia
"Westmalle Tripel is a Belgium beer brewed by monks of the Westmalle Abbey. It is sold as a not-for-profit product with all surplus donated to charity.
My concept behind this packaging was very much driven by religious imagery, inspired by the Abbey that the beer is made in. The iconic arch of a stained-glass window is reflected in the typography, bottle and carry pack of the product. The packaging is designed to allow light through to further emphasize the intended aesthetic."
October 27, 2009 | 5 Comments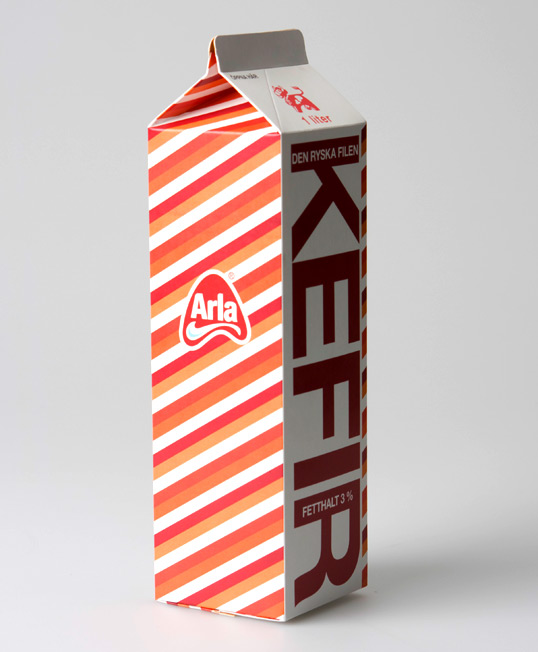 Designed by Nicklas Hellborg | Country: Sweden
Nicklas Hellborg is studying Graphic Media Production in Sweden and one of his projects was to redesign and existing product. He choose to rediesgn Arla's popular Kefir product.
October 25, 2009 | 4 Comments
Designed by Linn Gustafsson | Country: Sweden
"This is a gift package you got in the paydesk when you buy clothes (in this case) on H&M. Im working on some more designs, instead of a shirt there will be folded sockes and that package shall obviously be smaler then the shirt package. Im also working on jeans and underwear."
October 24, 2009 | 12 Comments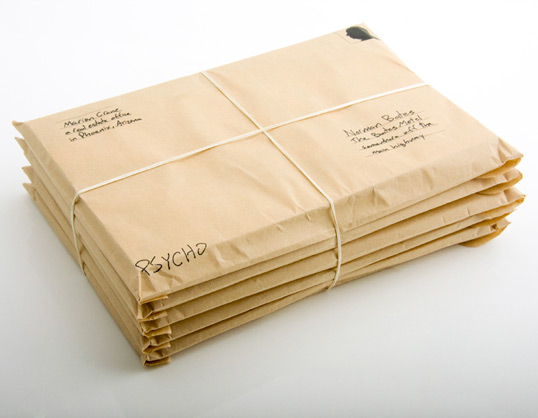 Designed by Sheldon Hui | Country: Canada
Recent Art Institute of Vancouver graduate Shledon Hui sent us a selection of his package design work.
October 22, 2009 | 1 Comment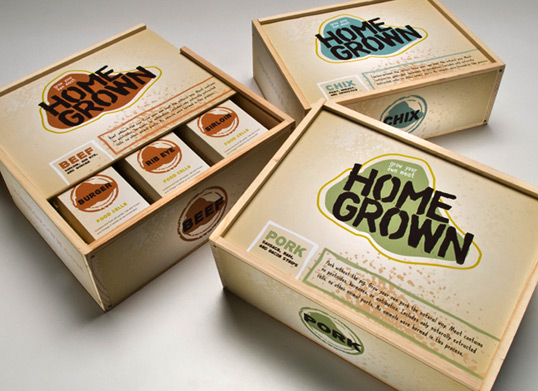 Designed by Heather Ashlee Rosenthal | Country: United States
"This isn't just any old meat packaging. This is meat packaging for an entirely new process of growing meat, separate from the animal! It might sound crazy but this project is a based on real technology. Be honest, there's nothing quite like a juicy piece of steak. Homegrown offers eco conscious meat lovers hormone and antibiotic free meat. Thanks to In Vitro technology, you can grow your own meat by nurturing food cells just as you would tend to a garden. The way it works is you extract a cell from a baby animal and keep it in a clean isolated place and nurture it by feeding it appropriate proteins and omega 3′s. You can watch it grow just like you watch plants grow! Each pack includes cartoons with food cells as well a tubes of dissolvable protein tablets, omega 3, and even a growth chart!"
October 18, 2009 | 7 Comments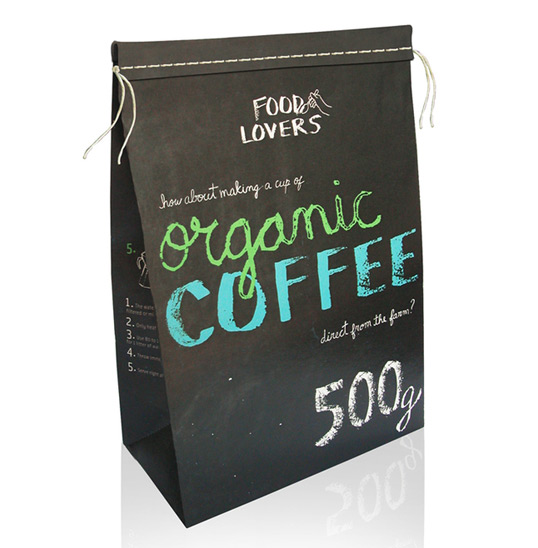 Designed by Isabela Serta | Country: Brazil
"The idea of this project is to promote a more healthy food consumption and, concurrently, to also promote sustainable local agriculture, which involves methods that do not harm the environment, respect workers and animals, provide fair wages to farmers and support farming communities.
October 2, 2009 | 3 Comments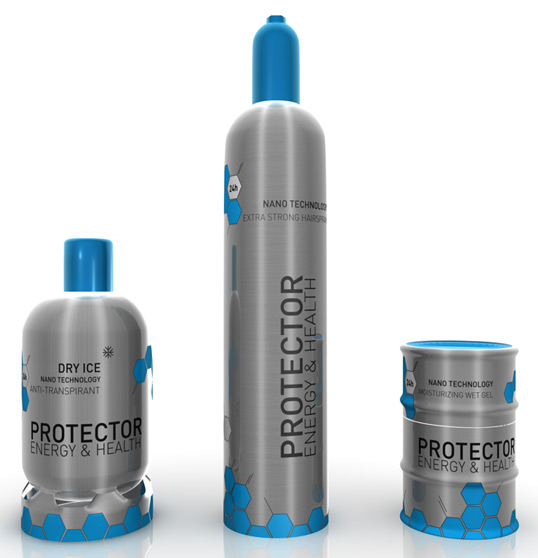 Designed by David Baertz | Country: Germany
"The Protector product line is based on the idea of creating beauty products for men, who don't want to be metrosexual. A few years ago, the media started to proclaim the "new masculinity", for example Burger King (e.g. the "men's academy"). Regarding this fact, is designed the "protector series".
September 27, 2009 | 14 Comments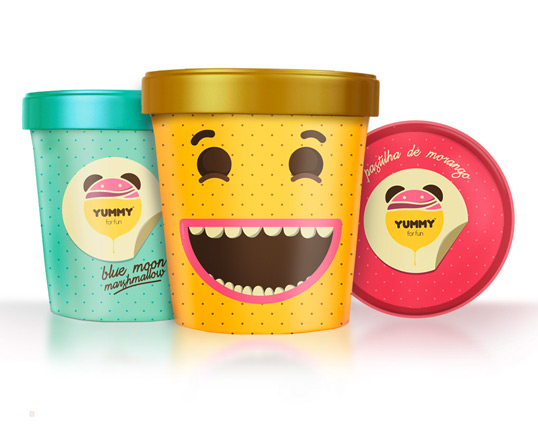 Designed by Joao Ricardo Machado | Country: Portugal
"This is a project for a ice cream identity and package family for kids. It was a final college project created for the Graphic Design Project class in the College of Arts and Design Caldas da Rainha (ESAD.CR), Portugal. The faces and expressions interact with the kids by showing how fun and delicious it is to eat ice cream and turn the package into a collectible and reusable fun object for kids. Particularly, I always feel like laughing when i look at theses happy faces."
August 23, 2009 | 3 Comments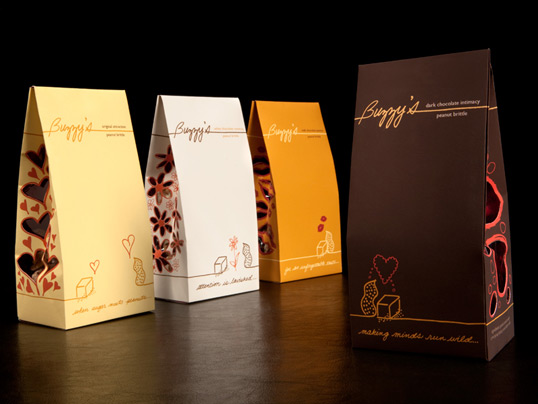 Designed by Aileen Barrameda | Country: United States
"The packaging is for Buzzy's, a boutique gourmet candy shop that targets women. They wanted a feminine approach in selling their best selling line of peanut brittle, which includes original, white chocolate dipped, milk chocolate dipped, and dark chocolate dipped.  Buzzy's uses 7 ingredients to make their original peanut brittle recipe.
I approached the design with the idea of "simple ingredients made with love," using romance to woo women. The line of packaging tells a story of peanut meeting sugar and how their relationship develops into the 4 stages of love: attraction (original), romance (white chocolate), passion (milk chocolate), and intimacy (dark chocolate). Since the packaging is about a story unfolding, the packaging has a preforrated tab to reveal the bright red lining–a color associated with love, passion, and romance. The die cuts give a glimps of the product and are associated with the line graphics per assortment."
August 17, 2009 | No Comments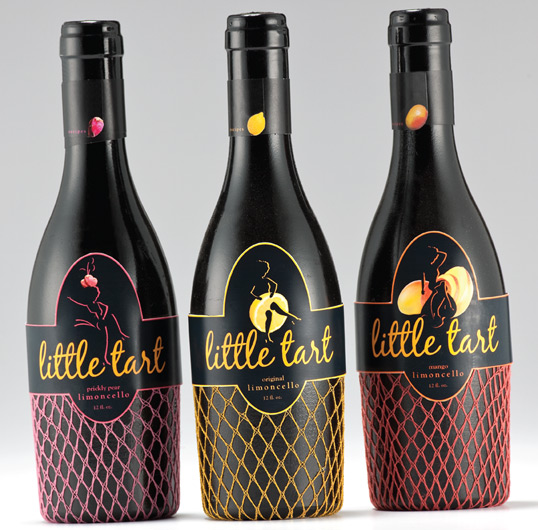 Designed by Stephanie Rachmeler | Country: United States
"Little Tart is flavored limoncello with a little sass; the tagline is "Not all girls are made of sugar and spice. Some are a little tart." It comes in 3 flavors: Original (Cancan dancer), Mango (Jazz lounge singer) and Prickly Pear (Vegas showgirl). Peel the label off the neck to reveal cocktail recipes."