May 25, 2009 | 5 Comments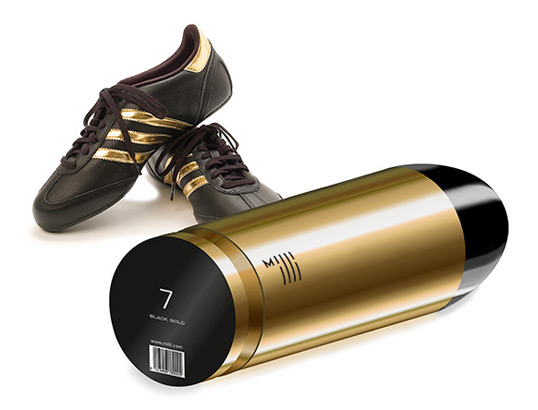 Designed by Jenny Kim | Country: Canada
Recent Capilano University graduate Jenny Kim sent in one of her projects.
"The name Milli is short for 'millimeters,'  the unit that measures the size of bullets. It is also short for 'millisecond,' which is often the margin of victory in a foot race. The shoe is placed inside a bullet-shaped box, a symbol of power and speed."
May 10, 2009 | 2 Comments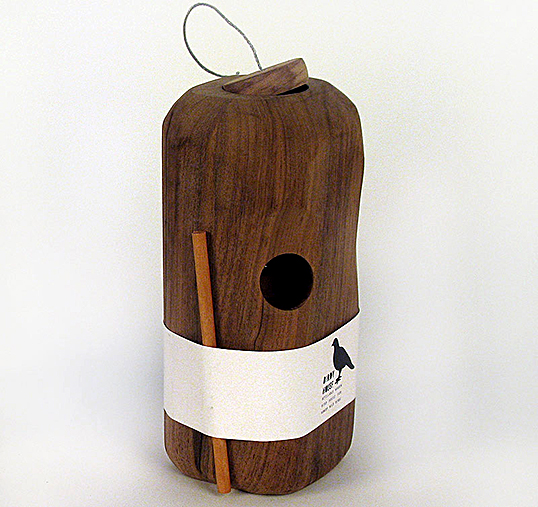 Designed by Azul Amuchastegui Bari | Country: Canada
"Azul's concept turned out to be both an object and a simple packaging to wrap pieces together. The walnut bird perch is separate to the seeds container and wrapped with a simple belt of paper. The food is available in a nice bird shape widowed box."
May 3, 2009 | 4 Comments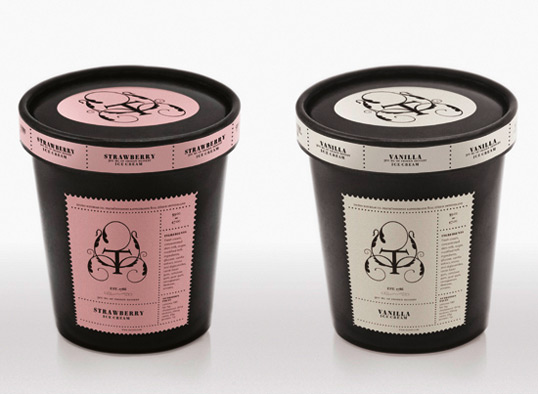 Designed by Shon Tanner | Country: Canada
Yet again, more work from the IDEA program at Capilano University.
"This high-end ice cream is named for the southernmost Swiss Canton that juts into Italy. Ticino embodies both the perfection and grace expected from the Swiss and the Italian love of food flavoured with joy."
April 23, 2009 | 1 Comment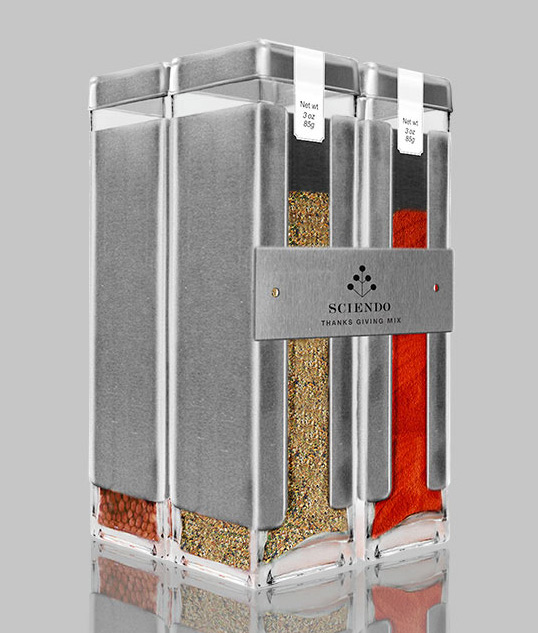 Designed by Lexane Rousseau | Country: Canada
Capilano University IDEA graduate Lexane Rousseau sent us this lovely work.
April 21, 2009 | 1 Comment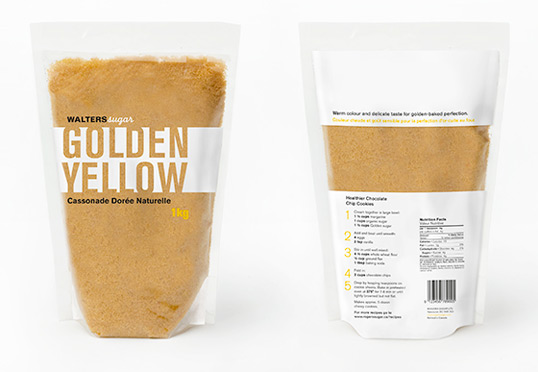 Designed by Felicia Hildebrandt | Country: Canada
Recent Capilano University IDEA graduate Felicia Hildebrandt sent in a few of her projects.
"This package redesign solves the problem of flimsy bags of brown sugar that spill easily. Walters Sugar resealable bag stands on its own and reduces clumping and spilling. Simple typography and design reflect ease of use and showcase the golden sugar."
April 18, 2009 | 13 Comments
A few students in Package Design BFA who are studying at the Fashion Institute of Technology in New York sent us their work.
February 24, 2009 | 3 Comments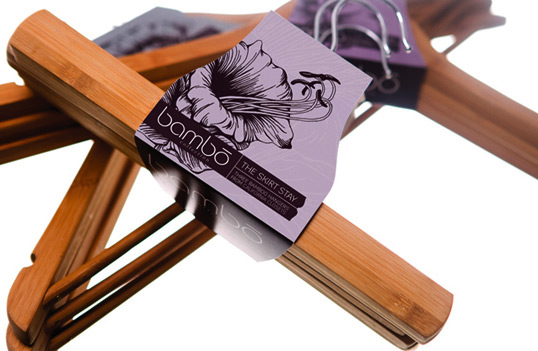 Designed by Nate Millheim | Country: United States
Thanks to The Creative Circus graduate Nate Millheim for sending this in. He is currently looking for work overseas.
"Closet storage line from California Closets. All-natural materials, minimal packaging, and two-color printing reduce the carbon footprint without effecting visual appeal. (a green product packaged to appeal to urban boutique females)"
February 23, 2009 | 3 Comments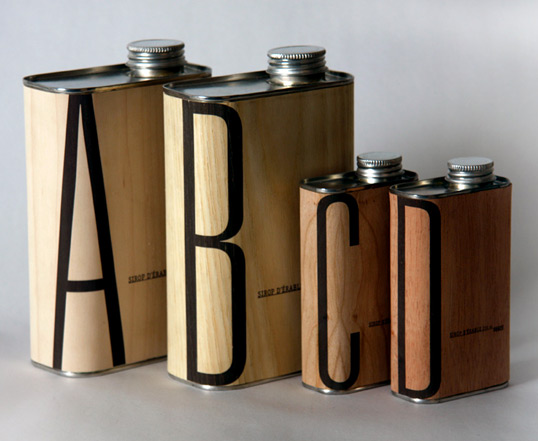 Designed by Andrée Rouette | Country: Canada | Font used: Univers
"What do we need from a package? We need a functional service of course, but also information about the product. Not a complex text that you don't have time to read, but a simple letter related in this case to the Maple Syrup classification system.

This is Andrée Rouette's project in my packaging class. Despite its expensive approach, this concept of maple wood laminated thin bottles they can be reused and therefore justified. Also they could be simply replaced by a wood texture printed-paper label as a cheaper version."
Via Packaging | UQAM
February 17, 2009 | 5 Comments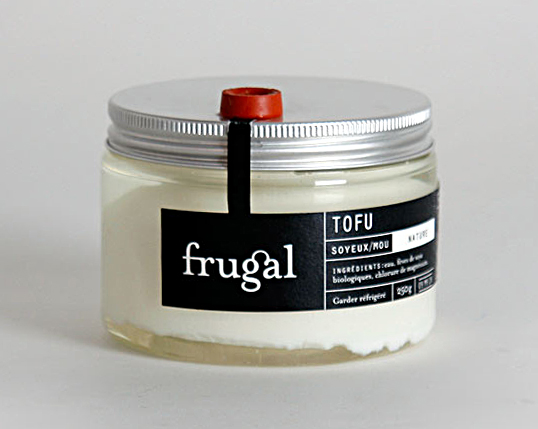 Designed by Marie-Eve Dubois | Country: Canada
"If you're among those who think that tofu is a rather boring and bland product, you might want to have a look at this new way of conditioning and packaging tofu. This study by Marie-Eve Dubois in my packaging class is quite an interesting way of combining aesthetic and function.
February 7, 2009 | 6 Comments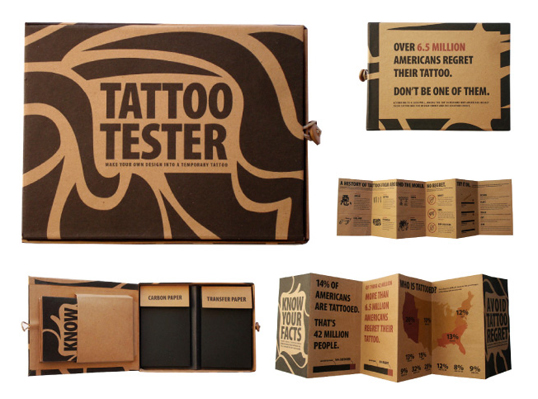 Designed by JuliAnn Miller | Country: United States | Fonts used: Myriad Pro
"We were to design work for a social or political cause; I chose tattoos for my topic.  This Tattoo Tester is a kit that comes with certain papers so that the user can create custom temporary tattoos (transfer paper and carbon paper).  The kit also includes a brochure with information on tattoo statistics and a brief history of tattooing.  All parts of this kit are designed, written, and constructed by me.  The box is made from light cardboard and all printed material is printed on recycled kraft paper.