October 20, 2013 | 3 Comments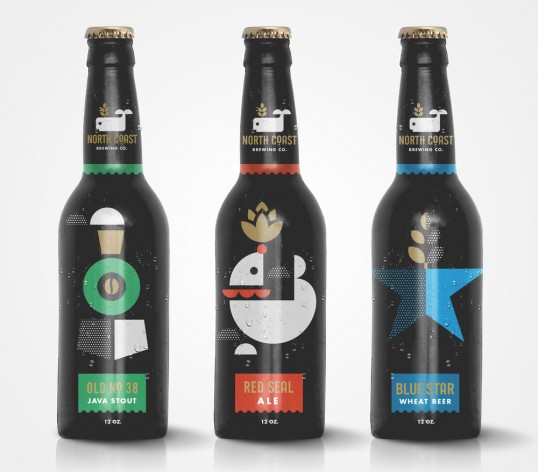 Designed by Taylor Goad | Country: United States
Conceptual work from Philly based designer Taylor Goad.
"What's great about Northcoast's beers is that they only use the necessary amount premium, high-quality ingredients. I wanted the design to reflect that by stripping everything down to basic, geometric shapes."
September 14, 2013 | No Comments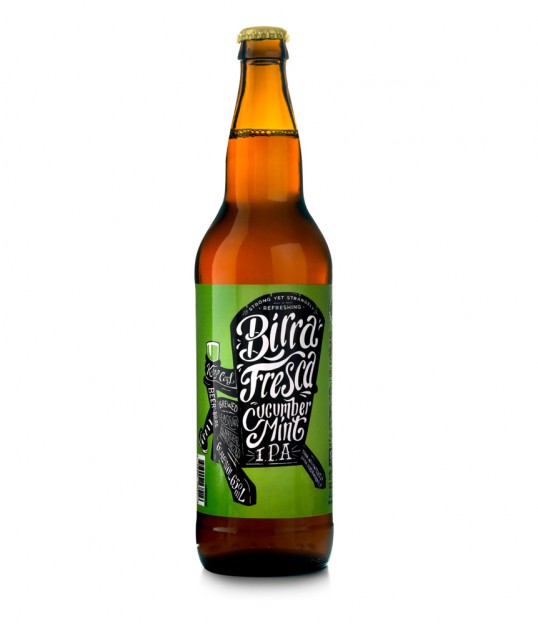 Designed by Saint Bernadine Mission Communications Inc. | Country: Canada
"Birra Fresca, a palate smacking cucumber mint IPA, is the latest addition to R&B Brewing's family of hand-crafted beers design by Saint Bernadine Mission Communications Inc. Strong, yet strangely refreshing, this beer's cucumber and mint notes inspired the fresh summer colours and cues, while the beer's 6% heft required a deep comfortable chair.
Like other R&B Brewing beers, the design language is inspired by R&B's resolutely hand crafted product – as such, every element on the packaging is rendered by hand, including the bar code. Key brand story elements, hand rendered in expressive type, and additional varietal information, like IBU scale, boil information, aging temperature, hop and barley type and mix all support R&B's independent, craft positioning."
September 9, 2013 | 6 Comments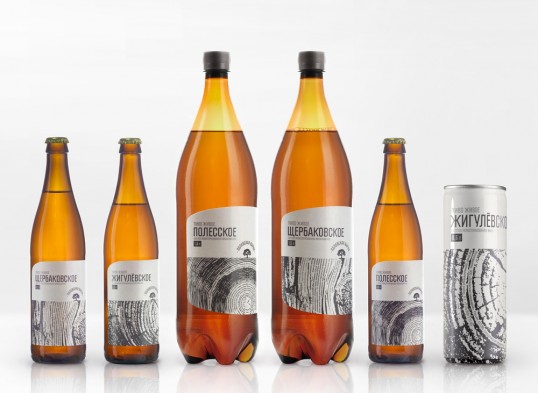 Designed by Red Pepper | Country: Russia
"Beer package concepts are usually very beautiful.
But in reality, the Russian's law demands placing a lot of additional mandatory information on the bottle. And this becomes a problem, because sometimes this information occupies more than 50% of label space.
Looking on the brewery's logo in a shape of a tree, we have chosen direction of eco-labels and used the texture of tree bark and felling. We embedded all mandatory information about consist and limitations to the natural wood texture, saving the visual harmony and purity of idea.
100% of mandatory information shown. 100% of idea saved. 100% not fake and already in stores."
September 8, 2013 | 1 Comment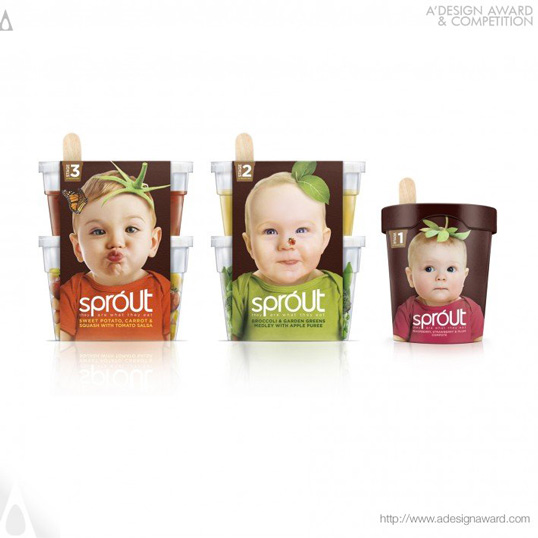 Lovely Package presents the winners of the 2013 A' Design Award & Competitions. Each year creative agencies compete for honor, prestige and international recognition. Here are a few of the projects that we chose to highlight, and for the rest be sure to check out all of the winners at awardeddesigns.com.
Learn more about A' Design Award & Competitions at whatisadesigncompetition.com and adesignaward.com.
September 5, 2013 | No Comments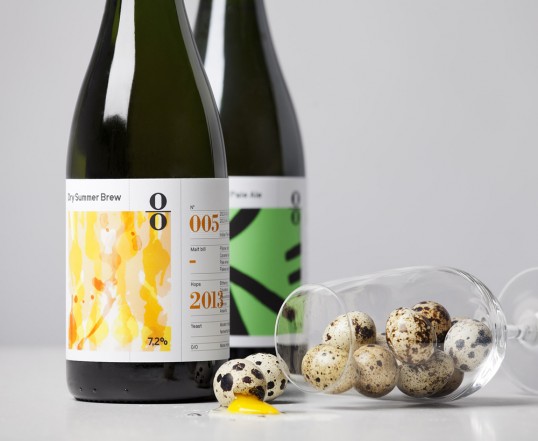 Designed by Lundgren+Lindqvist | Country: Sweden
"O|O Brewing is a recently founded micro-brewery built upon a foundation of many years of home brewing. Founded by two beer connoisseurs – O|O aims for quality rather than quantity, brewing high-end beers serving as a suitable alternative to the traditional choice of wine in fine dining contexts. We designed O|O's identity and packaging. The logotype was inspired by brewmaster Olle Andersson's peculiar glasses, his characteristic appearance having become somewhat synonymous with the brand.
With many friends of the brewery being involved in creative disciplines – we designed the labels leaving a defined space serving as a canvas for artist collaborations. With each beer being produced in limited quantities, the labels will serve as a micro-gallery growing over time."
August 17, 2013 | 4 Comments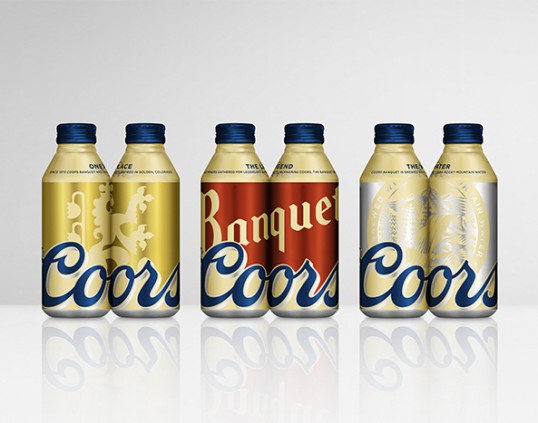 Designed by Landor | Country: United States
"From its origin as the beverage of choice at Colorado miner banquets to its high-quality ingredients, Coors Banquet is the one and only beer that exemplifies the legendary timeless western spirit.
The Banquet Beer celebrates its rich heritage with the limited release of three special edition pint designs, each commemorating an iconic symbol that has made Coors Banquet The Legend Since 1873."
August 11, 2013 | 3 Comments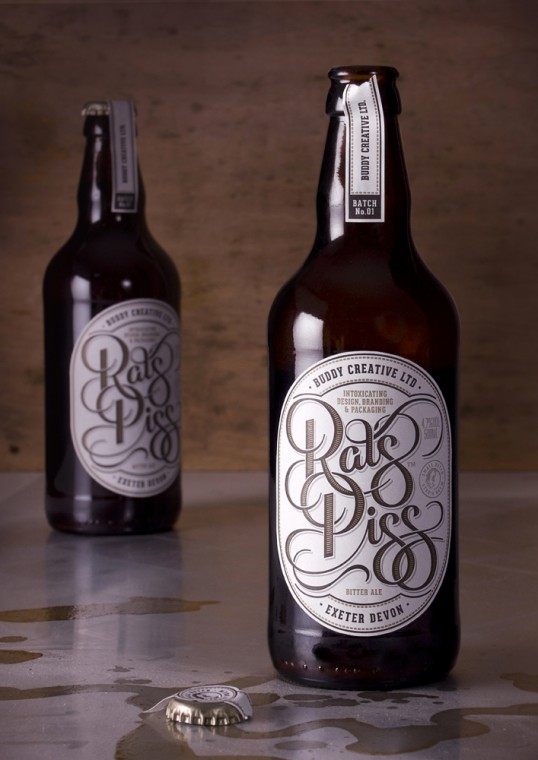 Designed by Buddy | Country: United Kingdom
"Late last year, we indulged our inner brewers and had a go at making our own beer. As designers, we thought it would give us a hands-on insight to the basic principles of the brewing process, and as drinkers, we thought it would give us a barrel-load of good times.
Sadly, the results weren't quite what we'd hoped and on reflection, we've decided to leave the brewing to the experts.
We branded and packaged our produce appropriately and sent it out to local brewers and craft beer producers to introduce ourselves."
July 22, 2013 | No Comments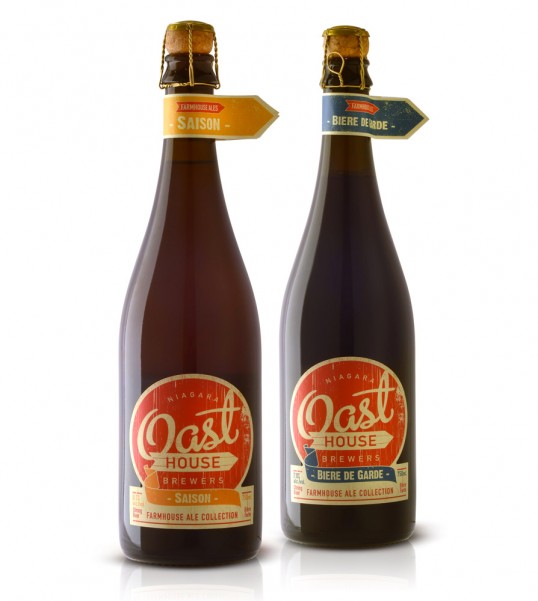 Designed by Insite Design | Country: Canada
"Farmhouse Ales: nestled amongst the Niagara wineries along the road into Niagara-on-the-lake Ontario lies a big old red barn — now the home of the new Niagara Oast House Brewers. The brewery is the passion of a group of  local Niagara wine and beer industry friends that decided beer was their love. Oast's essence and visual palette were designed to convey the area's bucolic country lifestyle and soul.
The Saison and Biere de Garde are Belgian style farm ales. Seasonals that would have traditionally been served to keep farm workers hydrated and happy in the fields as well as to celebrate the harvest. The ales are an embrace of the local farm spirit that is so deeply integral to the Niagara region."
July 3, 2013 | 1 Comment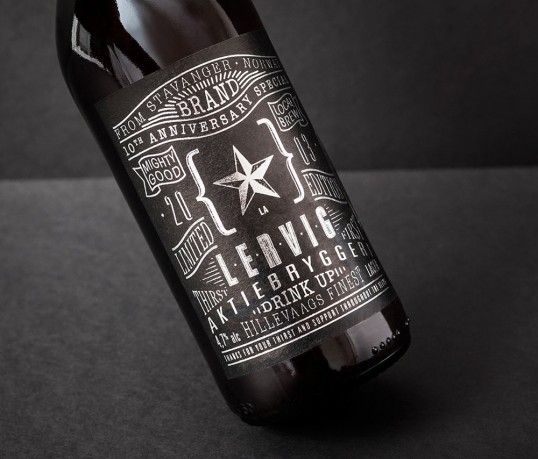 Designed by Daniel Brokstad | Country: Norway
"Lervig started their brewery back in 2003, and now as it's their 10th anniversary they decided to make a limited edition beer as a celebration, only sold directly at the brewery. The design tells the story of how it started with key words that changed from where they started and where they are now through a typography solution, that falls in similar old style category as the design style of their previous beers. The four pack consisted of 2 of each 2003 and 2013 editions and a little surprise as you open it you're welcomed with "Enjoy your lervig" written under the closing mechanism. The design was printed as silver on pure black to emphasise both the exclusivity of the limited edition beer and a suitable combination for their anniversary."
May 31, 2013 | No Comments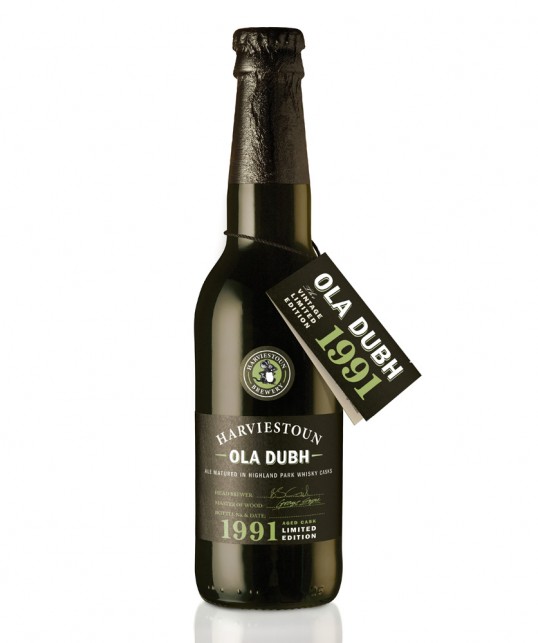 Designed by threebrand | Country: United Kingdom
"An extension of the core Ola Dubh range, the product is the first of a new range of craft beers by Harviestoun Brewery where the ale is matured in Highland Park Single Malt whisky casks.
The ale was released on 1 May in limited numbers and confirmed its premium nature by selling out in 48 hours, six weeks before it was packaged. It has captured a discerning consumer, who loves beautifully brewed craft beer, but also appreciates the subtleties offered by the whisky cask maturing process.
threebrand was tasked to create packaging for the beer that reflected the core Ola Dubh brand but signals that although an extension of the core range, it is a different edition. 
The ethos of the Highland Park Whisky look and feel were also to be taken into consideration and balanced within the design."