August 11, 2013 | 3 Comments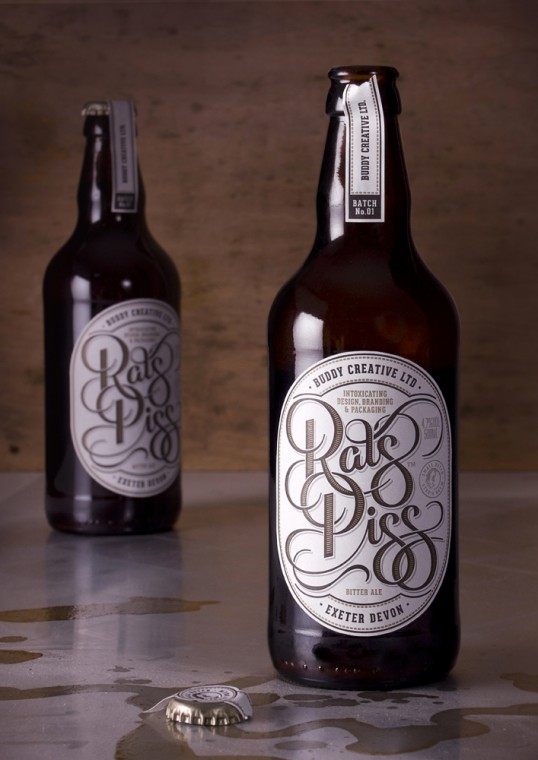 Designed by Buddy | Country: United Kingdom
"Late last year, we indulged our inner brewers and had a go at making our own beer. As designers, we thought it would give us a hands-on insight to the basic principles of the brewing process, and as drinkers, we thought it would give us a barrel-load of good times.
Sadly, the results weren't quite what we'd hoped and on reflection, we've decided to leave the brewing to the experts.
We branded and packaged our produce appropriately and sent it out to local brewers and craft beer producers to introduce ourselves."
July 22, 2013 | No Comments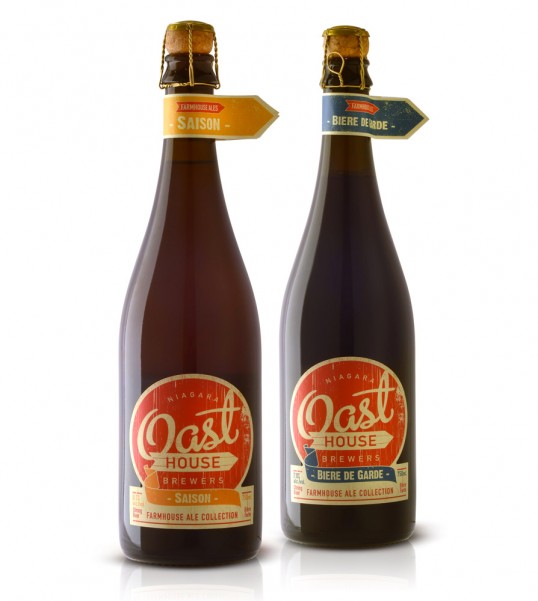 Designed by Insite Design | Country: Canada
"Farmhouse Ales: nestled amongst the Niagara wineries along the road into Niagara-on-the-lake Ontario lies a big old red barn — now the home of the new Niagara Oast House Brewers. The brewery is the passion of a group of  local Niagara wine and beer industry friends that decided beer was their love. Oast's essence and visual palette were designed to convey the area's bucolic country lifestyle and soul.
The Saison and Biere de Garde are Belgian style farm ales. Seasonals that would have traditionally been served to keep farm workers hydrated and happy in the fields as well as to celebrate the harvest. The ales are an embrace of the local farm spirit that is so deeply integral to the Niagara region."
July 3, 2013 | 1 Comment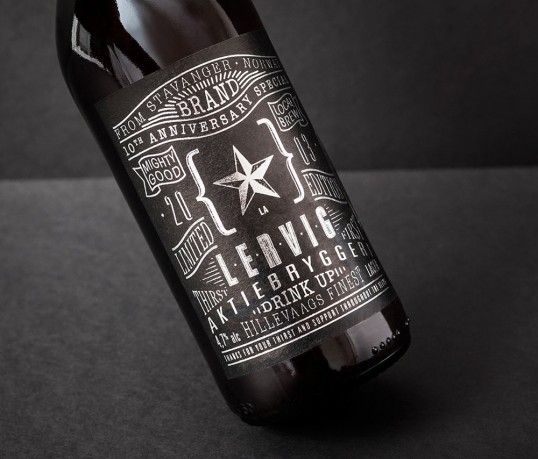 Designed by Daniel Brokstad | Country: Norway
"Lervig started their brewery back in 2003, and now as it's their 10th anniversary they decided to make a limited edition beer as a celebration, only sold directly at the brewery. The design tells the story of how it started with key words that changed from where they started and where they are now through a typography solution, that falls in similar old style category as the design style of their previous beers. The four pack consisted of 2 of each 2003 and 2013 editions and a little surprise as you open it you're welcomed with "Enjoy your lervig" written under the closing mechanism. The design was printed as silver on pure black to emphasise both the exclusivity of the limited edition beer and a suitable combination for their anniversary."
May 31, 2013 | No Comments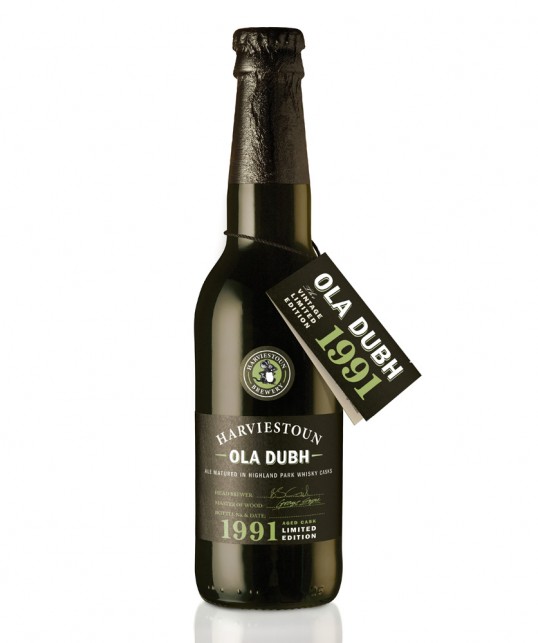 Designed by threebrand | Country: United Kingdom
"An extension of the core Ola Dubh range, the product is the first of a new range of craft beers by Harviestoun Brewery where the ale is matured in Highland Park Single Malt whisky casks.
The ale was released on 1 May in limited numbers and confirmed its premium nature by selling out in 48 hours, six weeks before it was packaged. It has captured a discerning consumer, who loves beautifully brewed craft beer, but also appreciates the subtleties offered by the whisky cask maturing process.
threebrand was tasked to create packaging for the beer that reflected the core Ola Dubh brand but signals that although an extension of the core range, it is a different edition. 
The ethos of the Highland Park Whisky look and feel were also to be taken into consideration and balanced within the design."
May 23, 2013 | No Comments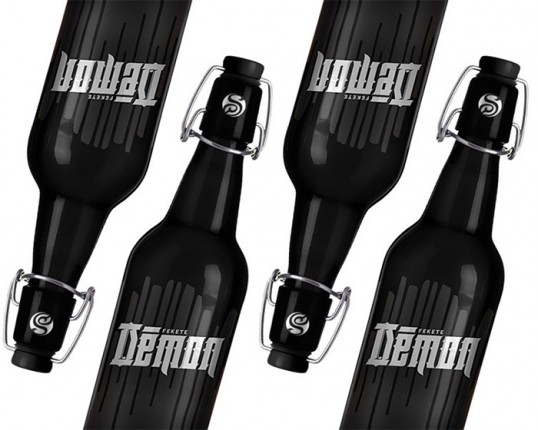 Designed by Csaba Bernáth | Country: Hungary
"Concept design for this Hungarian dark beer from Soproni. My idea was to design a dark and elegant  full body design broken with dripping black ink from the top to fit to the beer's dark and strong mysteries."
May 22, 2013 | 1 Comment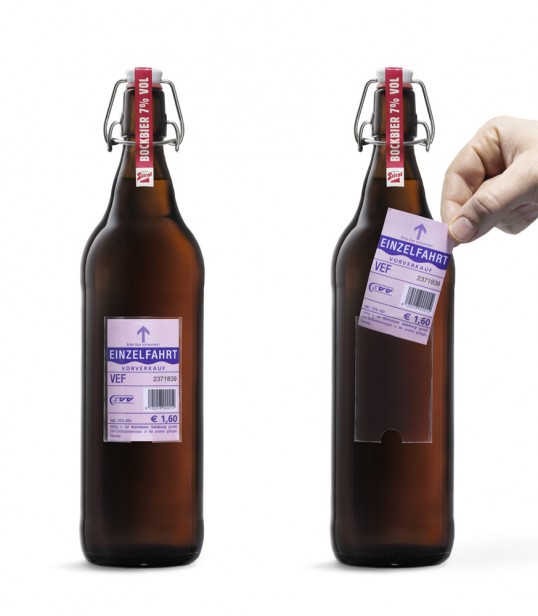 Designed by Demner, Merlicek & Bergmann | Country: Austria
"A beer that cares for you. Getting home safely: the new package design for Stiegl's strongest beer.
The problem: during Christmas time, true beer lovers are especially keento Stiegl's Bock beer. With 7% vol. it's quite a strong beer, making the ride home by car rather unsafe.
The solution: For a temporary promotion the former labels of the strong beer are being replaced with tickets to Salzburg's public transportation services. Stiegl offers that consumers of Bock beer may use this cost- and risk-free public transport service in Salzburg to make it home safe and sound and spend the Christmas holidays in the comfort of your home with your loved ones."
April 28, 2013 | No Comments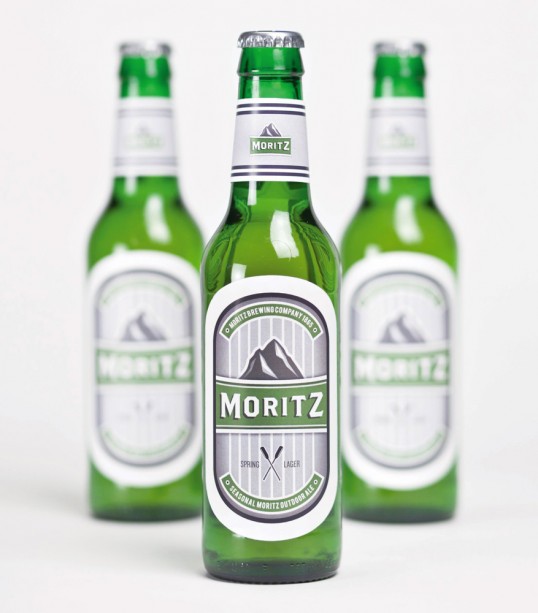 Designed by Charlie Bailey | Country: United States
"I redesigned Moritz Beer's branding and labels for my packaging class at the University of Akron. I wanted to create a seasonal beer that could be enjoyed during the summer months."
April 21, 2013 | 1 Comment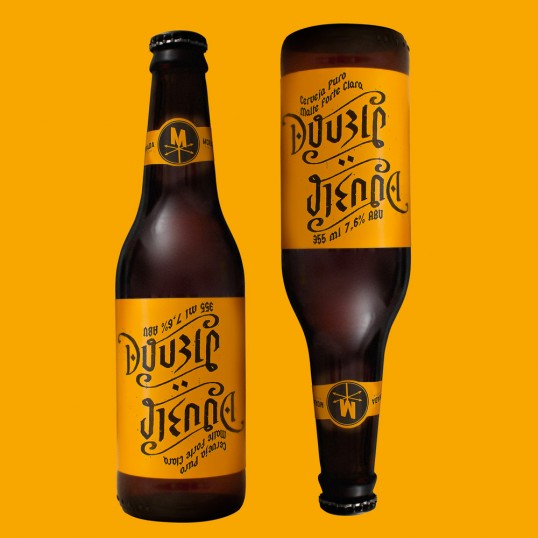 Designed by D-Lab | Country: Brazil
"Concept and creation of a beer label Double Vienna for Morada Cia Etilica from Curitiba, Brazil.
The label design was inspired by ambigrams, in which a graphical representation of one or more
words can be rotated with same phonetics and visual representations."
April 10, 2013 | 1 Comment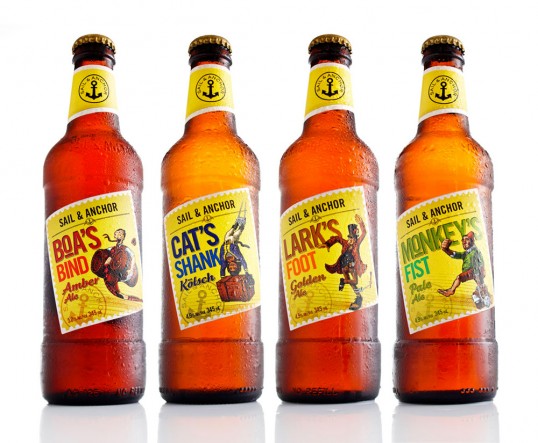 Designed by Marque Brand Consultants | Country: Australia
"The Brief: the Pinnacle group tasked Marque Brand consultants with extending the portfolio of its mainstream Sail & Anchor brand into a craft beer territory for a new range. Knowing that the craft beer drinker most likes the authenticity in their great tasting beer of choice, and revels in the detail of crafted ingredients, Marque delved into the history of the Sail & Anchor brand to unearth a truth that could be the bedrock of the craft range. What it so excitedly discovered was that the Sail & Anchor brand has over a century of heritage in the seafaring port of Fremantle, where sea shanties have been sung and beers have been brewed in the Sail & Anchor hotel off and on for decades and is still being brewed there today.  The Sail & Anchor hotel had seen many seafaring characters and personalities walk through it's doors and the resulting brand weaves wonderfully romantic stories of Sailor's Knots used in days gone by, elements of Fremantle history, a little touch of humour and brings them to life in an endearing illustrative form." Continue…
March 27, 2013 | No Comments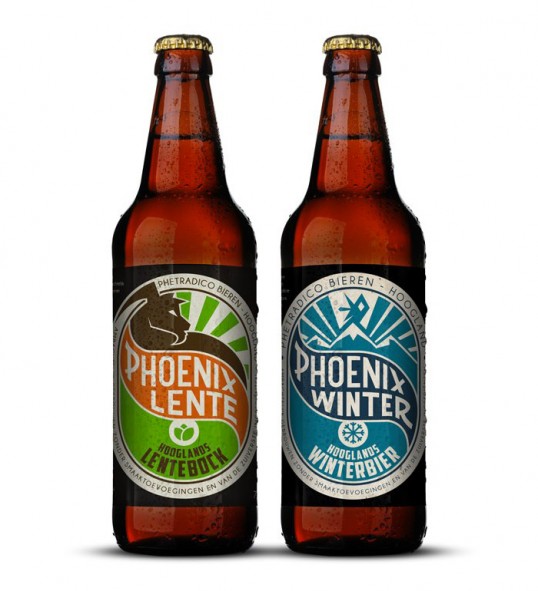 Designed by Koen Overeem | Country: The Netherlands
"Phetradico Bieren is a Dutch brewery that brews Phoenix seasonal beers. The designs are based on Phoenix's original designs by the dutch designer N.P de Koo."