October 28, 2011 | 2 Comments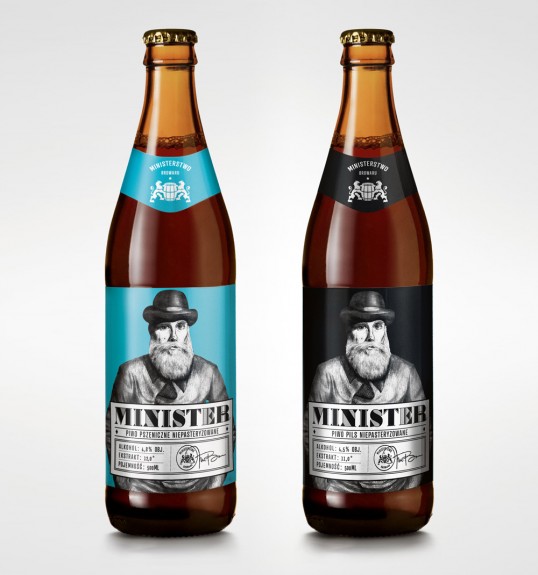 Designed by Ostecx Créative | Country: Poland
"The first politician you can always count on.
Minister is a private label from Ministry of Brewery beer shop in Poznan, Poland. This new beer arrived on the market in October 2011 in two variants, Minister Pils and Minister Wheat Beer. Ostecx Créative was responsible for packaging design and the development of promotional materials.
Collaboration between Ministry of Brewery and our agency started in Summer 2011. After redesigning the logo and developing the website, we began working on the Minister beer package design. The common goal of the client and our agency was to create a unique, modern label inspired by european brewing culture and tradition.
The bottle labels are based on original drawings from Polish illustrator Kinga Offert-Ploszaj and Bradley Initials font. The two varieties of the beer are distinguished by color."
October 19, 2011 | 8 Comments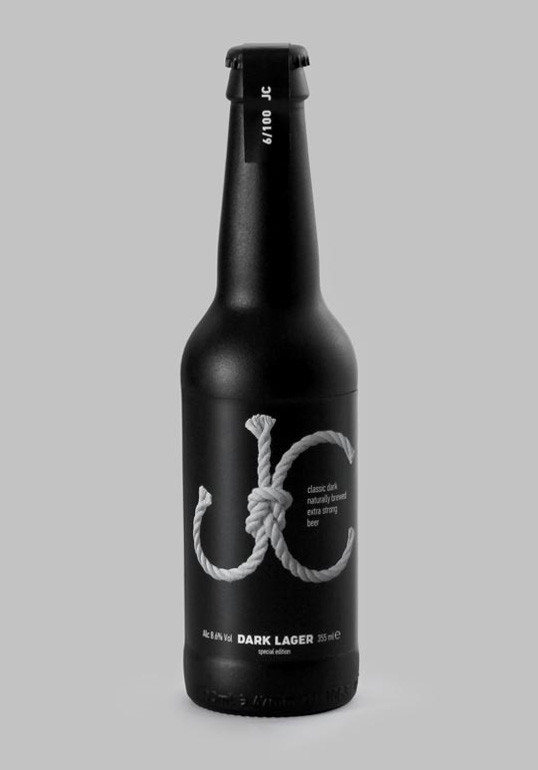 Designed by Tomat Design | Country: Russia
"Tomat Design developed the name, logo and packaging design for a limited and personalized edition of beer brewed specially for an SPI Group company event with the participation of famous French wine-maker Jean Claude. This honored guest is a fan of yachting so we decided to take this into consideration when developing the design."
October 11, 2011 | No Comments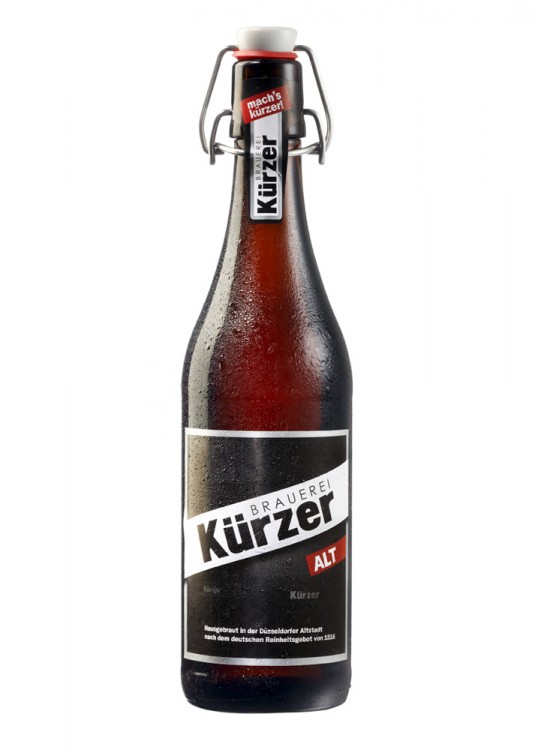 Designed by Designbüro Gregorio | Country: Germany
"Kürzer Alt is a new beer from a microbrewery called "Brauerei Kürzer" in Duesseldorf. The brewery started in December 2010."
September 25, 2011 | 1 Comment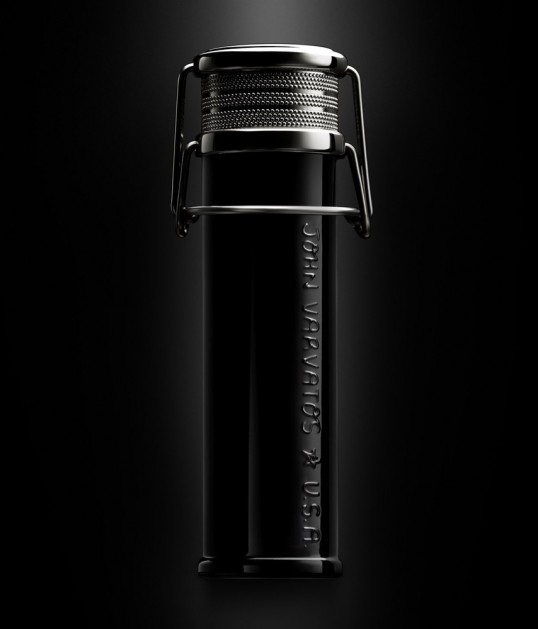 Designed by YARD | Country: United States
"Following in the incredible success of his Collection scents, John Varvatos debuts the first ever fragrance under John Varvatos Star USA. The concept and designs for the bottle, packaging and campaign were created by New York agency YARD—led by Executive Creative Director, Stephen Niedzwiecki. YARD has partnered with John Varvatos and all of his brands for over 7 years.
September 22, 2011 | 1 Comment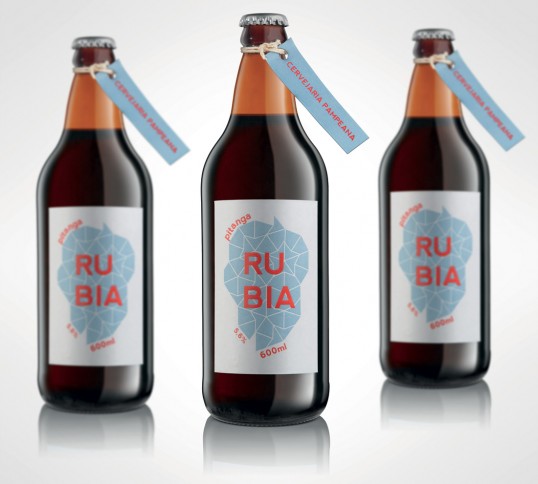 Designed by Roberta Zanette | Country: Brazil
"I recently developed packaging for a Gastronomy graduate.
The objective of his final project was to create a fictitious brewery, Cervejaria Pampeana, and it's beer, Rubia – a beer made of Pitanga, a little summer fruit from Brazil.
The concept of the project is that Rubia – a name that refers to the color of the fruit was a different beer, lighter than the others, to be consumed only during the summer months."
September 16, 2011 | 2 Comments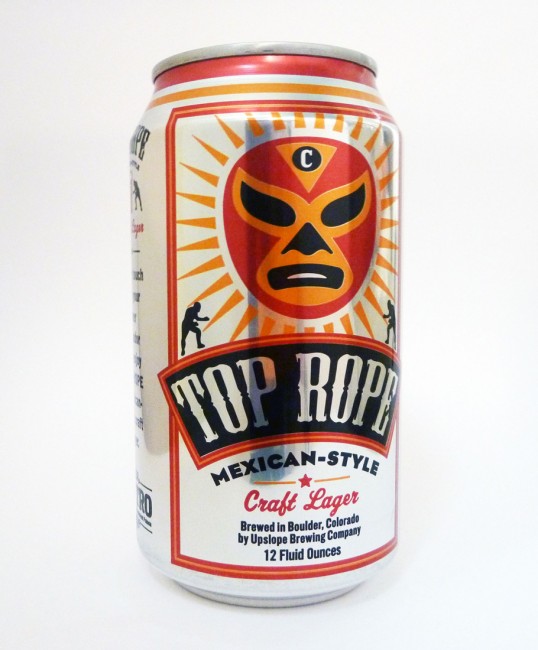 Designed by John Carlson Design | Country: United States
"Beer can design for Top Rope Mexican-Style Craft Lager. Produced by Upslope Brewery in Boulder, Colorado for Centro Latin Kitchen & Refreshment Palace, also located in Boulder.
Top Rope Beer has been available on tap at Centro for some time now. Centro requested a can design for Top Rope based on the Mexican Lucha Libre Imagery that is used as part of the restaurant decor and promotional materials."
September 13, 2011 | 2 Comments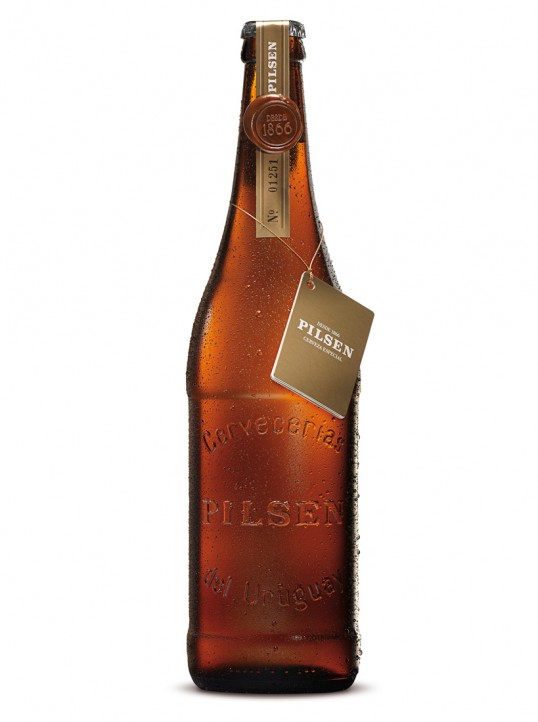 Designed by Rodrigo Granese | Country: Uruguay
"Development of a Special Edition beer named 'Trayectoria' with more than a hundred years of the Uruguayan heritage. The pack design combines the charm of the old bottles with new printing techniques."
September 9, 2011 | 3 Comments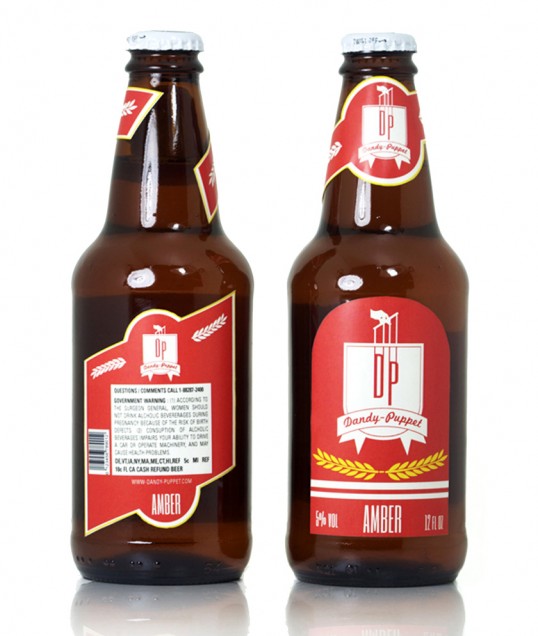 Designed by Chad Kirsebom | Country: United States
"Dandy-Puppet is a small beer company who provides a high quality beer product. It is a new company who's looking forward for great success. Dandy-Puppet believes a strong visual presence is just as important as it's great taste."
August 15, 2011 | 3 Comments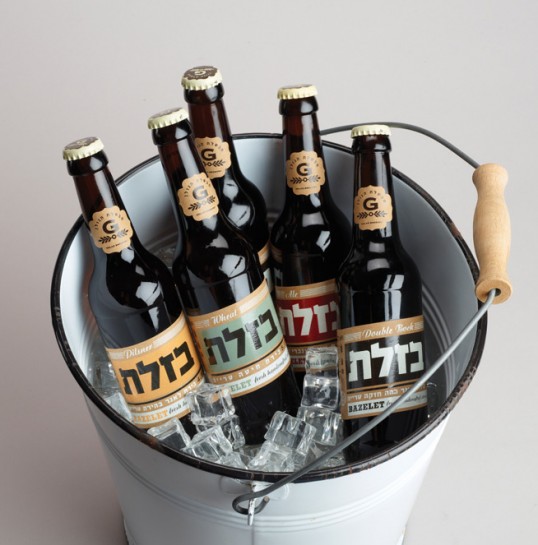 Designed by Blend-it Design | Country: Israel
"Branding and design for the Golan Brewery. The Golan Brewery was launched as a joint venture by the Ohayon family and the Golan Heights Winery. Located in Katzrin, the brewery produces beer of an international caliber. In our search for a design concept, we engaged in a dialogue between the local and the sophisticated, the masculine and the liberated, and the rugged and the cultured."
August 12, 2011 | 4 Comments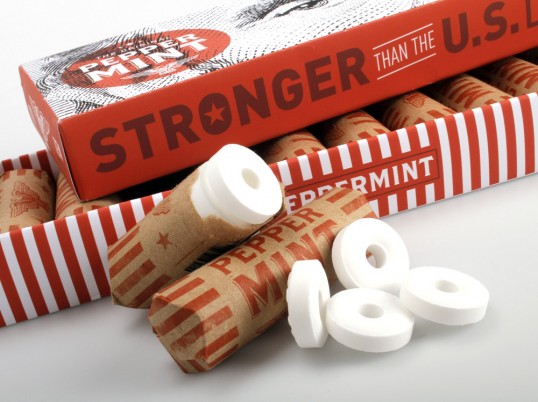 Designed by Cory Etzkorn | United States
"What's fit for the oval office, flyer than Airforce One, and Stronger than the U.S. dollar? The Original PepperMint, of course! These federal-reserve-fresh mints come in two delicious and highly stylized varieties sure to please your inner capitalist.