May 25, 2009 | 6 Comments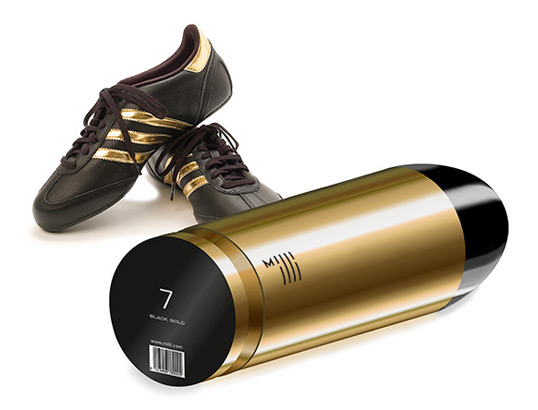 Designed by Jenny Kim | Country: Canada
Recent Capilano University graduate Jenny Kim sent in one of her projects.
"The name Milli is short for 'millimeters,'  the unit that measures the size of bullets. It is also short for 'millisecond,' which is often the margin of victory in a foot race. The shoe is placed inside a bullet-shaped box, a symbol of power and speed."
May 25, 2009 | 48 Comments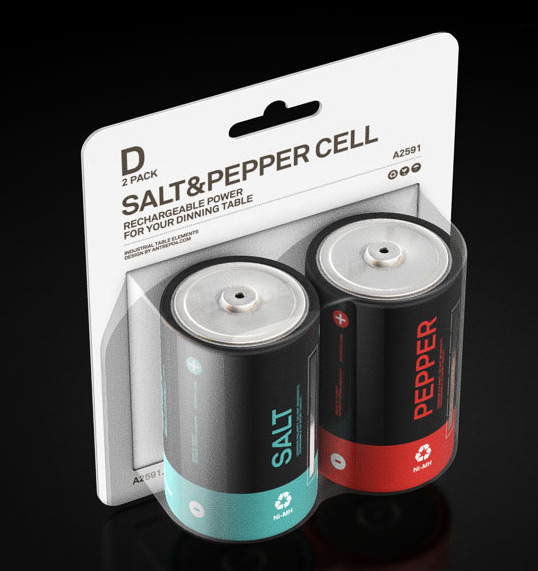 Designed by Antrepo Design Industry | Country: Turkey
"We love the minimal salt & pepper shaker design but we want some industrial touch in our life. Our new concept is for your dining table. These are the last members of "the I'm not product series" ( other part of series: TunerTime, Minutuner, TimeTuner. )
Created by Antrepo Design Industry as "Salt&Pepper Cell" and it is like a D size battery also the dimensions too. Material used is stainless steel and glass, the power indicators on the sides correlate to the amount of spices left in the shakers, before refill time. The color options are Red & Turquoise or Black & White."
May 24, 2009 | 7 Comments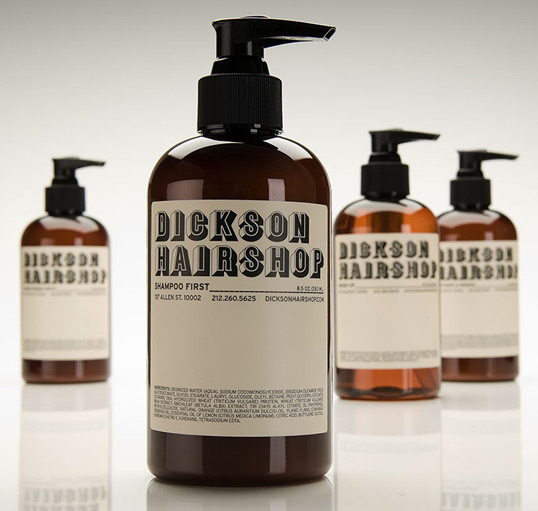 Designed by Zoé Roman | Country: New York | Buy it here & here
"Dickson Hairshop, an old-school/new-style barber shop hailing from the Lower East Side of New York City, has developed an award winning male grooming product line scented with a custom fragrance of juniper and cedar with notes of white pepper. The products are crafted from all-natural plant-derived ingredients and are manufactured and bottled by hand in small quantities in upstate New York."
May 23, 2009 | 6 Comments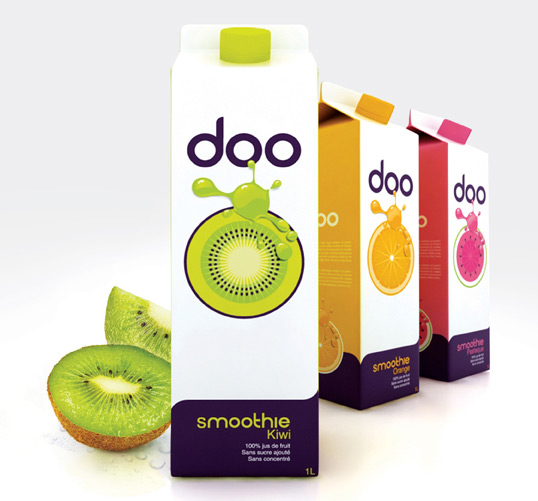 Designed by B&T | Country: France
"DOO is a new smoothie french Brand. The meaning of the name comes from the french word "doux" which means sweet in English. We made the name shorter and easier to read. Somehow we wanted to find a fun way to write this word and, in the same time, keeping the same pronunciation. A B&T design, we love to work on pure and fresh design without adding stuff that needlessly overwhelms our design. We wanted these smoothies to be efficient and obvious for the consumer.
As the design is uncluttered we also wanted our flavor to be so. That's the reason why chose 3 very simple flavors: Kiwi, Orange, and Watermelon, and we didn't go into the multi-fruit blend."
May 22, 2009 | 2 Comments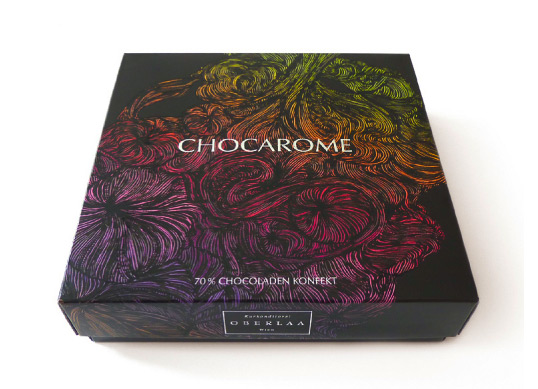 Designed by Wortwerk | Country: Austria
"Chocarome, a new creation of confectionery. It is a fusion of different flavours of fruit creme and 70% chocolate. Designed by Verena Panholzer for the confectionery Oberlaa, Vienna."
May 22, 2009 | 1 Comment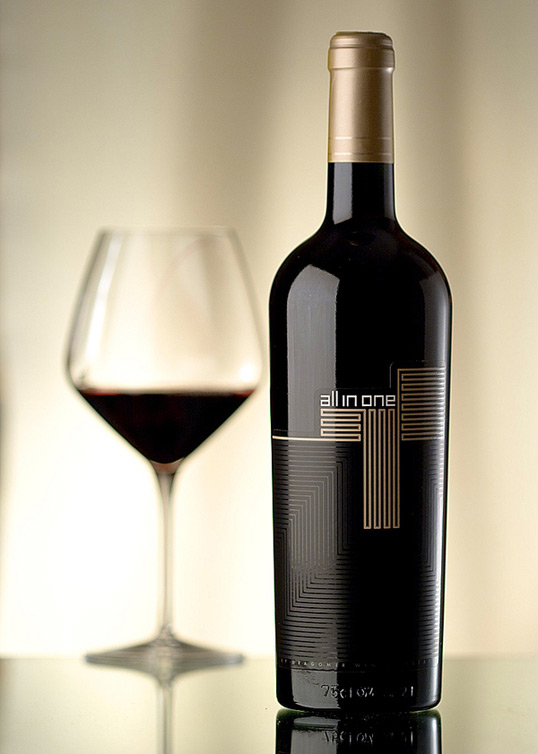 Designed by Jordan Jelev | Country: Bulgaria
"All In One wanted to look absolutely modern and stylish. I have used lots of lines and basic geometry to make this label more recognizable."
May 21, 2009 | No Comments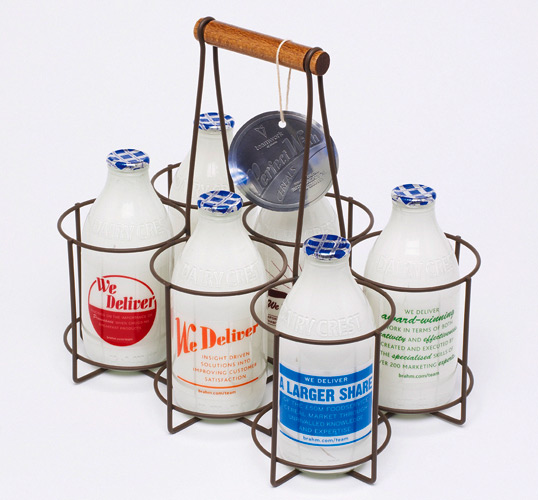 Designed by Si Thorpe | Country: United States
'We're Perfect with Cereals' — label designs for a self promotional item. Awarded silver at the Roses Advertising Awards 2009 — Best use of typography."
May 21, 2009 | No Comments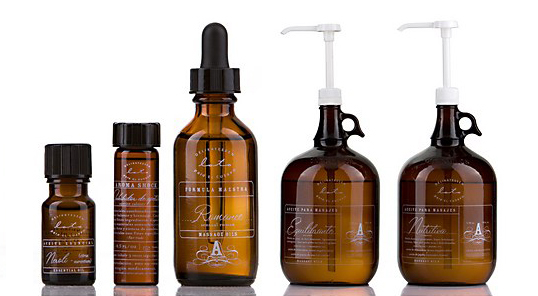 Designed by Arutza Onzaga, P576 | Country: Colombia
"With the help of an aromatherapist, customers can, in the store, mix and combine loto's different oils to create personalized fragrances. Because customers can create individualized scents, Bogotá, Colombia design firm P576 wanted to communicate the singularity of the product. The unique packaging solution uses recycled cardboard, with the line's distinctive seal hot stamped in gold, and affixed typographic labels that describe the makeup of the product, to create elegant and sophisticated packaging that alludes to the individuality of the scent inside."
May 21, 2009 | No Comments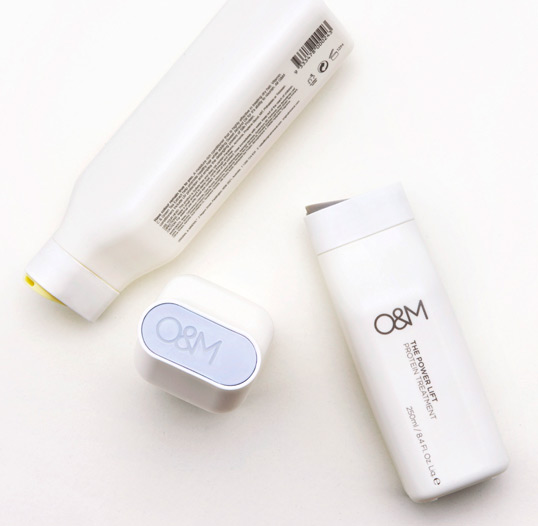 Designed by Container | Country: China/Australia
"O&M are pioneers of ammonia free colour technology. To help the brand come front of house Container were commisioned to produce a new identity and deliver packaging that reflected their offer of salon professional results without harsh chemicals. The forms developed for the wet range are reminiscent of milk bottles giving a visual cue to the formulations within – that they are clean, natural & nourishing. The styling products make a bold statement that helps to create visual tension when merchandised with O&M's other products on shelf."
May 20, 2009 | 5 Comments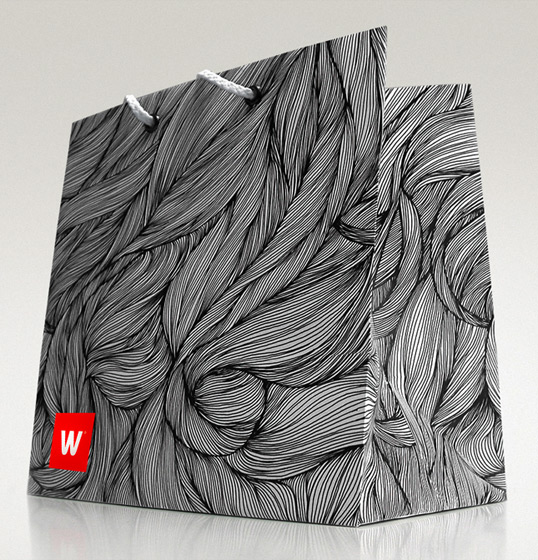 Designed by Peter Gregson | Country: Serbia
"Visual Identity and handbag design for woman's hairstyle studio. Handmade pattern illustration of hair for paper bags. The bags are being used as packaging for purchased hair products."