December 21, 2010 | No Comments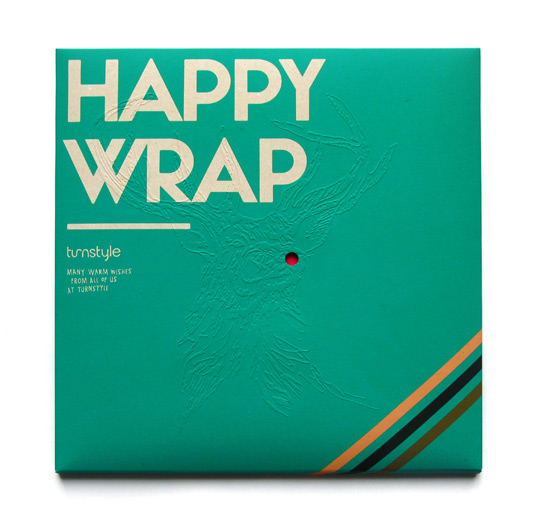 Designed by Turnstyle | Country: United States
"We recently designed gift wrap—complete with box and gift tags—for Hemlock Printers as a holiday promotion. Each sheet of wrapping paper is double-sided and there are eight unique designs in all. Hemlock was kind enough to customize a set for us to give away to our friends as well.
What better way to celebrate packages of all shapes and sizes, than with happy wrap to shroud them in joyous anticipation of holiday gift giving."
December 21, 2010 | 1 Comment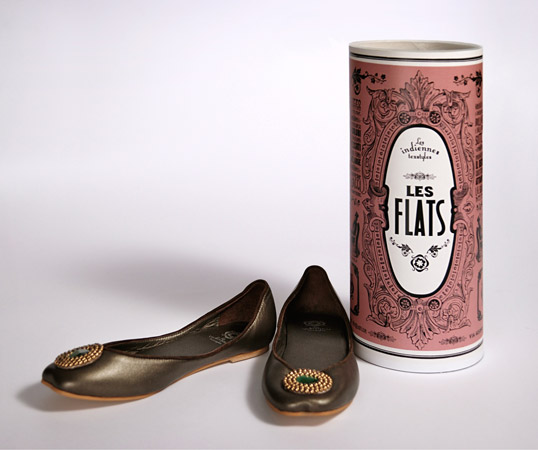 Designed by H-57 Creation Station | Country: Italy
"Les Indiennes TexStyles is a textile company which deals with home and garment collections made out of hand block printed cottons, silks and organic cottons.
The main concern was to keep tradition alive with a modern touch, re-elaborating old craft secrets from various parts of the world to create unique pieces."
December 20, 2010 | 1 Comment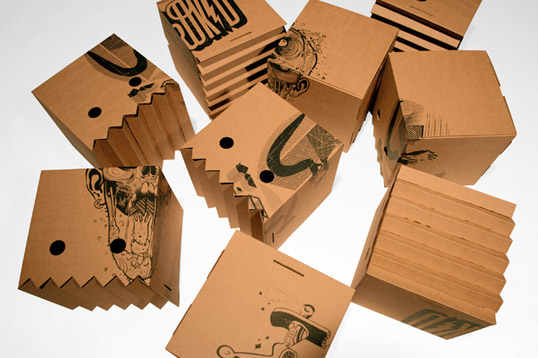 Designed by Andreu Zaragoza | Country: Spain
"Herokid™ is a clothing brand created by Robert Roman (Registred Kid). The main reference for this brand and the people who compose it, is the culture of skateboarding and street art from the streets of Barcelona.
The concept for this package was to create a box that can be a T-shirt package and also a decorative and promotional element. The Herokid logo served as inspiration to design a package in corrugated carton that needs no adhesive for assembling.
There's also a small version which you can download and make yourself."
December 20, 2010 | No Comments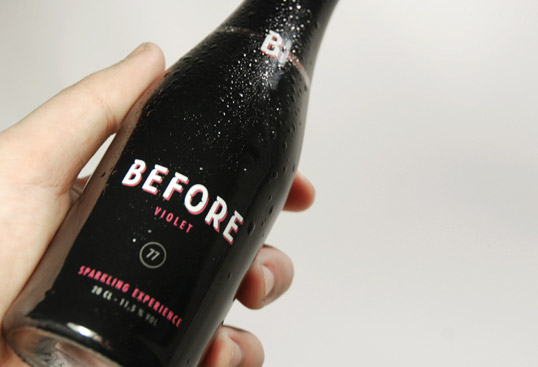 Designed by Stoëmp Studio | Country: Belgium
Brussels based Stoëmp Studio designed the brand identity, custom typography and packaging for Before.
December 19, 2010 | 7 Comments

Designed by Creature | Country: United States
"Seattle's Best Coffee, part of Starbucks Corporation, today announced a radically simplified packaged coffee line designed to change the conventions of the coffee category. The Seattle's Best Coffee "Level" System delivers great tasting, premium coffee with an expanded blend offering in conjunction with an innovative and bold new packaging concept. The Level System's unique array of numbers and vivid colors tell consumers exactly what they want to know: which type of coffee fits their taste profile. Seattle's Best Coffee is the first brand in the coffee category to offer this unique approach, which will begin hitting grocery and retail store shelves in December 2010.
December 17, 2010 | 9 Comments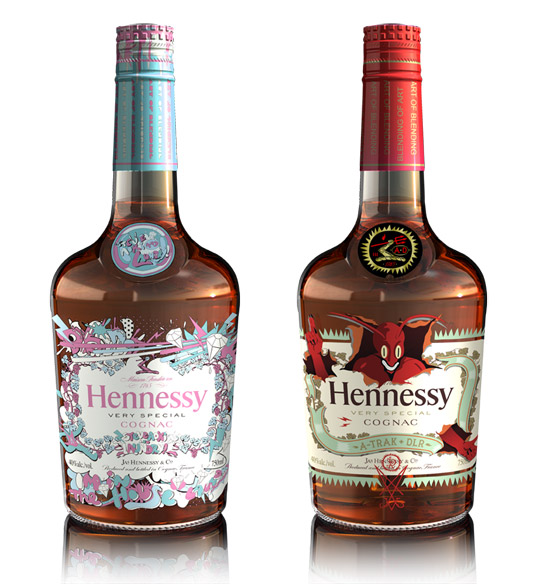 Country: United States
"Hennessy V.S Blending of Art celebrates the two as one, in a collaborative project that aligns the visually arresting with the sonically bold; the musically adventurous with the artistically free. An exclusive series of future thinking artworks that connect some of music's most vibrant revolutionaries with visual artists and graphic designers that dance to the same beat.
Inspired by the Hennessy Artistry curation process, Hennessy has invited a posse of artists to express themselves around the iconic Hennessy V.S bottle with true creative freedom creating five new iconic bottle designs.
December 17, 2010 | No Comments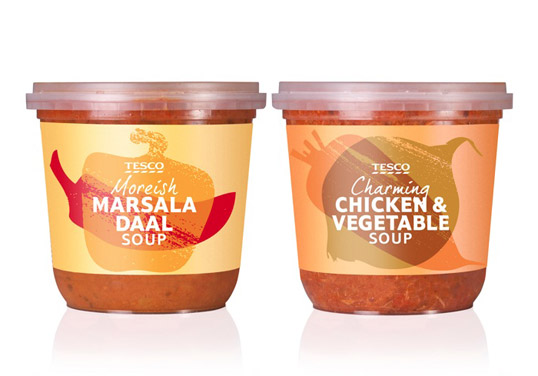 Designed by Buddy | Country: United Kingdom
"Buddy created the packaging for a range of fresh meal soups for Tesco.
The brief was to create a simple bold solution that celebrated the "big flavours" and ingredients of each soup and to communicate their natural filling & wholesome qualities.
Our solution is simply the idea of "bringing the ingredients together"; using overlapping woodblock prints of two of the ingredients as a holding device for the product copy on the front of each pack."
December 17, 2010 | 1 Comment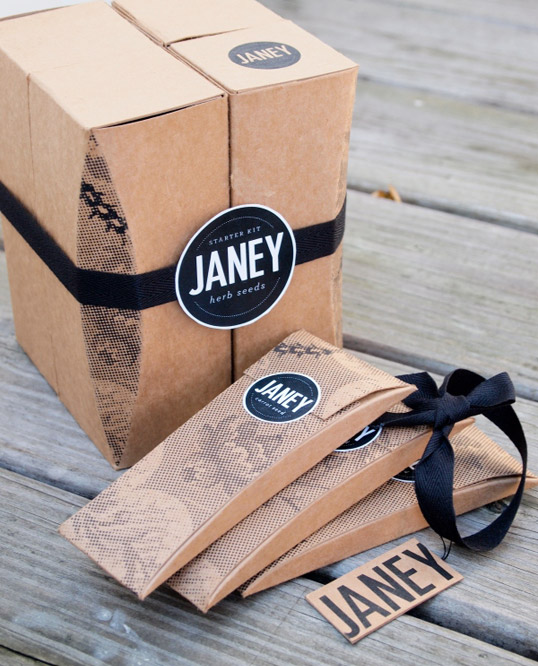 Designed by Erin Mercurio & Audrey Raudabaugh | Country: United States
"A flexible identity/packaging system created in collaboration with Audrey Raudabaugh for a brand we created, Janey. Inspired by the name Johnny Appleseed, we wanted to create a line of at-home gardening products that filled a marketing void we found for the young, independent woman."
December 16, 2010 | No Comments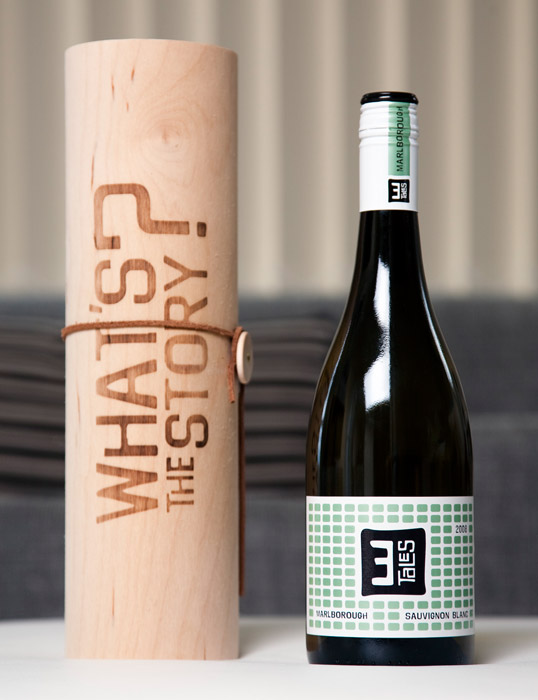 Designed by Christopher David Thompson | Country: New Zealand
"Wine brand created for Marisco Vineyards – in partnership with DeBortoli Wines of Australia. Two winemakers who went through Roseworthy College oenological studies together later become hugely respected winemakers in their own respective rights, and got together to create a wine brand for the Australian market – utilising New Zealand's premium Sauvignon Blanc.
First things first was to come up with a name to represent the partnership and the brand – 3 Tales was the solution – meaning the 3 stories involved;  Brent Marris (NZ Winemaker) + Darren DeBortoli (Aust Winemaker) + the wine itself = 3 Tales.
December 16, 2010 | No Comments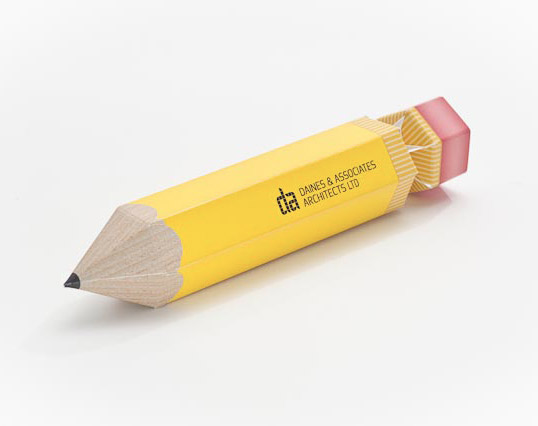 Designed by THINK Packaging | Country: New Zealand
"Concept developed for an architect. A perfectly executed pencil, with a twist open end. Designed to place handmade chocolates inside and passed out as a gift."