March 21, 2011 | 2 Comments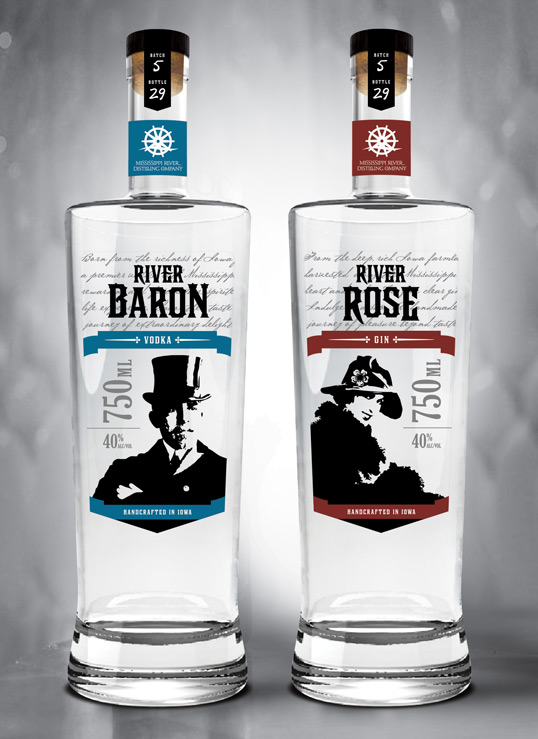 Designed by MindFire Communications | Country: United States
"Mississippi River Distilling Company is a brand new micro-distillery in Le Claire, Iowa that produces small-batch, premium vodka, gin and whiskey. MRDC asked MindFire Communications to develop the brand identity for their River Baron Vodka and River Rose Gin.
We spent a great deal of time learning about the distilling process, the local ingredients and discovering what the heart and soul of the products would be about. We then captured that heart and soul in a powerful and unique brand that drew on the region's history and local flair. When it came time for the bottle designs, our goal was to create a design that evokes the era of the late 1800s along the Mississippi River."
March 21, 2011 | 6 Comments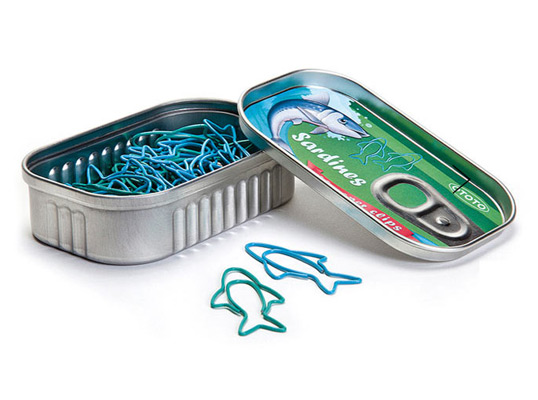 Designed by OTOTO | Country: Israel
Fun packaging in the form of a reusable tin for Animi Causa's sardine paper clips. Who doesn't need a set of sardine paper clips?
March 21, 2011 | 4 Comments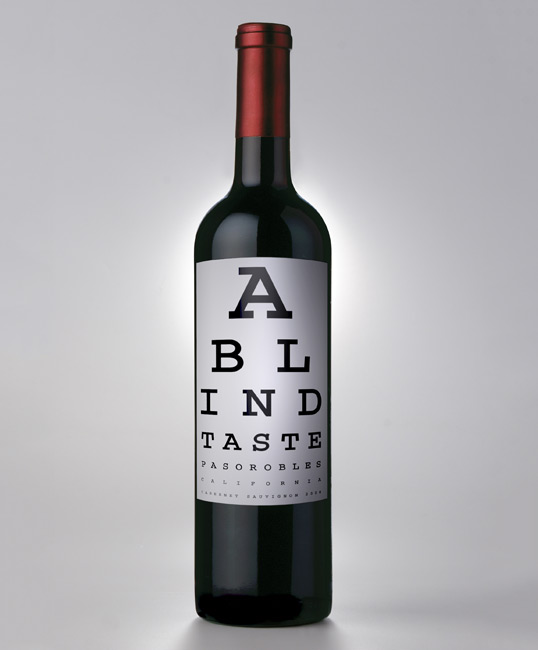 Designed by Hope Family Wines | Country: United States
"A Blind Taste is a private wine brand from Hope Family Wines in Paso Robles, California. The label design  inspired by an eye chart layout which gives an unique personality to its brand."
March 20, 2011 | 2 Comments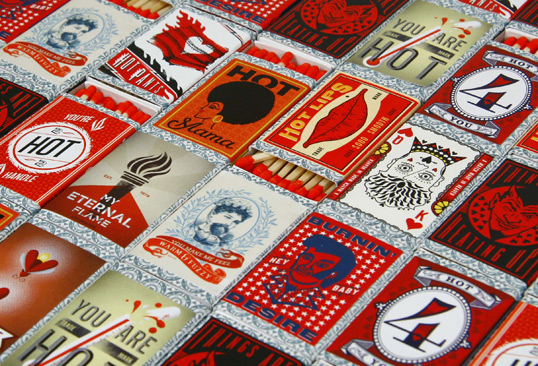 Designed by Little & Company | Country: United States
"Nine years ago, Little & Company decided to forgo the paper blizzard of holiday greeting cards and instead send our friends, families and clients a Valentine's Day mailer. At a time when our lives are growing more complex and we are increasingly inundated by new technology, the Valentine represents a precious, simple gift that can be held in one's hands – something that makes people stop and smile. This year, we wanted to give our friends a gift that would spark inspiration and re-energize the love for what they do."
March 19, 2011 | No Comments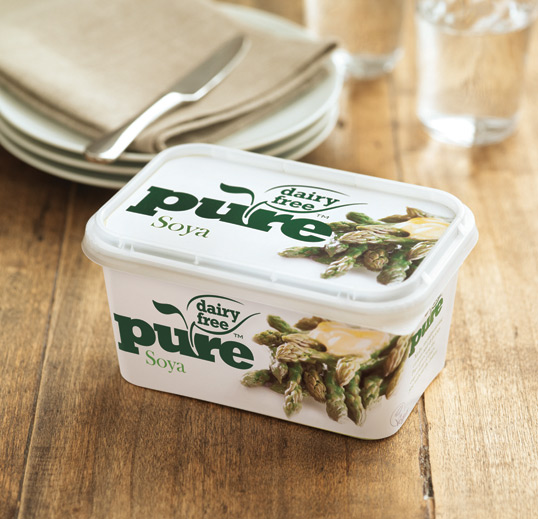 Designed by Family(and friends) | Country: United Kingdom
"Family(and friends) have completed a major refresh for Pure, the premium dairy free alternative to butter.
Pure contains no hydrogenated oils, artificial additives, GM ingredients or gluten and it has 70% less fat than butter.
But awareness of Pure as an everyday and tasty alternative to butter was found to be very low outside of the dairy intolerant market, so brand owners Kerry Foods commissioned Family and Friends to develop new branding.
Pure wanted to remind the broader health conscious consumer base that dairy free leaves you feeling lighter and brighter and is not just for people with allergies or dietary problems.
The brand is now more clearly called Pure Dairy Free, with an impactful, modern looking logo highlighting this product difference and creating a more specific recall.
The new packaging has a cleaner, whiter look that better reflects Pure's qualities; a tasty spread that is also highly versatile for baking and cooking or adding a touch of extra flavour to dishes.
Alex Durbridge, creative partner at F&F says "Communicating purity and enjoyment was key". "Each product variant carries a different mouth watering serving suggestion, emphasising taste and culinary use to customers when confronted with the pack on shelf"
Qual and quant research results confirmed that both users and non users much preferred the new look, which will launch into stores by mid March, supported by press advertising. Inner labels, brand tone of voice and style guides for other communications are also being developed by the agency."
March 18, 2011 | 1 Comment
Designed by Madeleine Skjelland Eriksen, Martine Bongard & Silje Nyløkken | Country: Norway
"Package design for fictional, organic muesli and muesli bars, aimed at conscious and successful women, occupied with health and wellness.
All materials are from recyclable sources, the packaging itself is identical on every product, but color-labelled to categorize each separate taste. The transparent quality is to keep focus on the product itself, rather than actually hiding it from the consumers.
Furthermore, there is added a zip-lock, in order to preserve the quality of the product, as well as to enhance usability and functionality."
March 18, 2011 | 1 Comment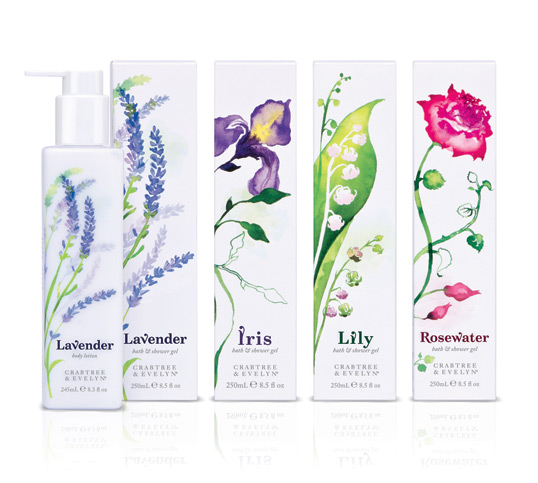 Designed by Pearlfisher | Country: United Kingdom
"Pearlfisher has redesigned the packaging for Crabtree &Evelyn's keystone Florals range – Lily, Rosewater and Lavender. The design debuted with the launch of new fragrance Iris in September 2010 and will now be seen on the remaining 3 fragrances in the Florals range when they launch in March 2011.
The graphic design of the range works within the conceptual world of 'romantic femininity.' The design for each fragrance is an original water-colour illustration that 'grows' around the bottle and the secondary packaging. All colours, patterns shapes, illustrations, photography, and textures are inspired by, or abstracted from, a representative of a specific garden plant or flower. The design story celebrates this natural vibrancy and passion; it is brimming with originality, colour and movement.
March 17, 2011 | 1 Comment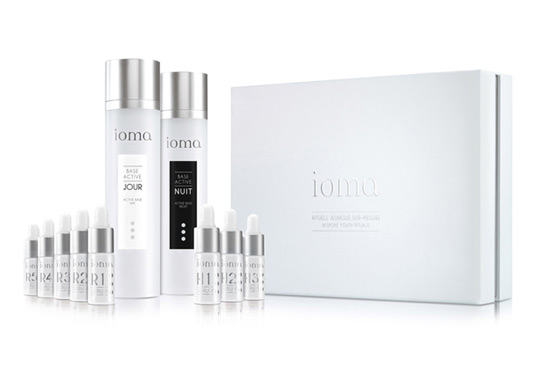 Designed by Bayadères | Country: France
"IOMA Rituels Jeunesse sur-mesure (Bespoke Youth Rituals), a truly personalized skin care elixir."
March 16, 2011 | 6 Comments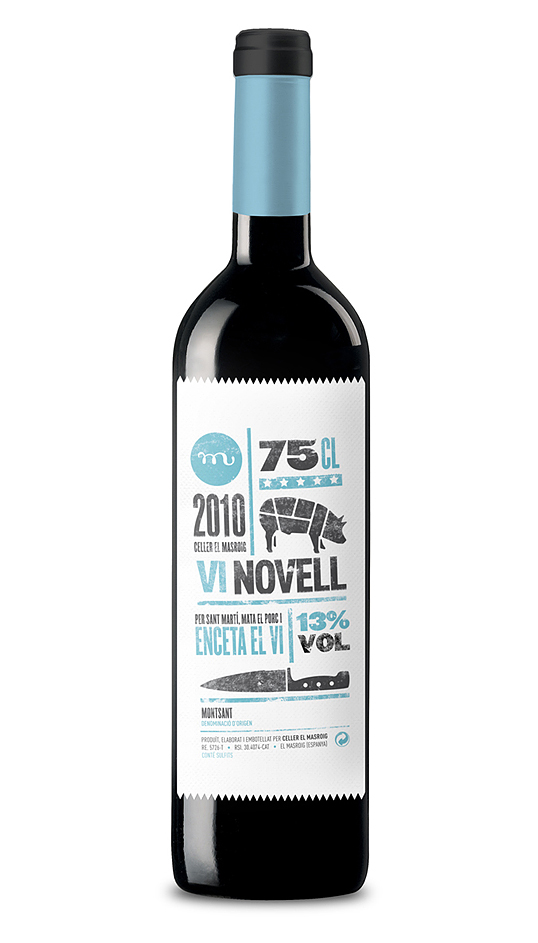 Designed by Atipus | Country: Spain
Great mix of iconic and typographic styles for Vi Novell Wine by Barcelona based studio, Atipus.
March 16, 2011 | 1 Comment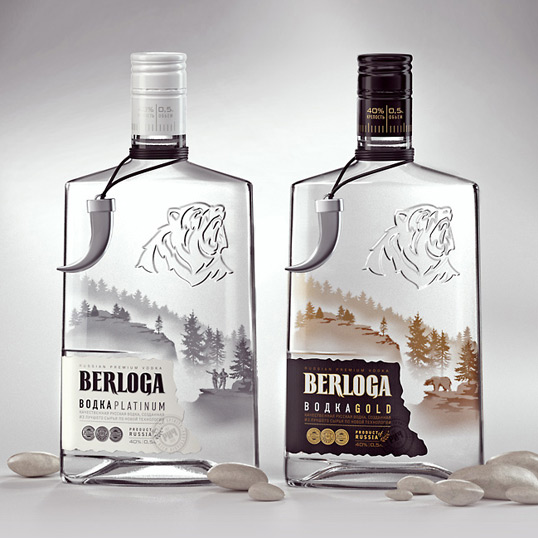 Designed by StudioIN | Country: Russia
"We created a custom bottle with a unique relief and asymmetric shape. The wilderness illustration reflects the naturalness and purity of the vodka.