April 12, 2011 | 3 Comments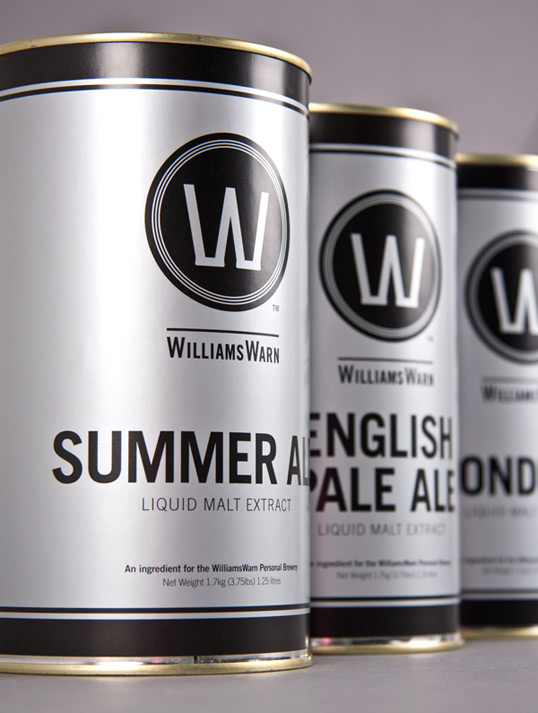 Designed by Studio Alexander | Country: New Zealand
"The WilliamsWarn is the world's first personal brewery. It produces commercial quality beer, chilled and straight from the tap in just 7 days. The packaging images were for the range of Liquid Malt Extract sold in conjunction with the machine. The idea behind the design was to carry through the aesthetics and simplicity of the machine with a premium feel."
April 12, 2011 | 3 Comments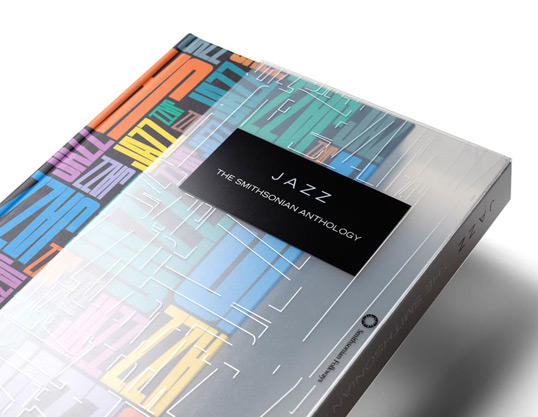 Designed by Visual Dialogue | Country: United States
"Problem: How do you put the history of jazz in a box? Not an easy task, but one Smithsonian Folkways Recordings was eager to take on. Using the historic compilation The Smithsonian Collection of Classic Jazz as the starting point, a team of over 50 experts set about selecting 111 tracks tracing 100 years of jazz. In addition to the music, the set need to include liner notes by 30 leading writers and a treasury or rarely-seen jazz photographs.
Solution: Visual Dialogue referenced the graphics and color palette of original Folkways JAZZ LP covers in creating an entirely new design for Jazz: The Smithsonian Anthology. The package combines a 200-page book and 6 CDs inside a translucent slipcase, befitting what Time magazine reviewed as "the single best introduction to America's great musical form."
April 11, 2011 | 3 Comments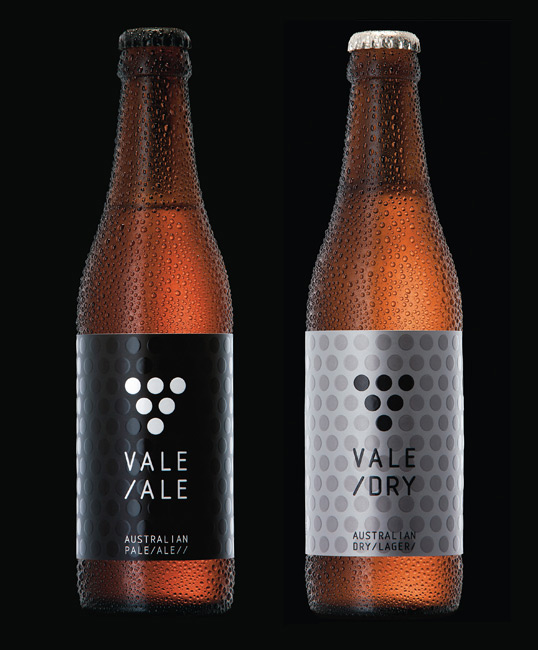 Designed by Parallax Design | Country: Australia
"Vale Ale was developed to position the beer from one of Australian's premier wine regions as a completely new, contemporary and different brand to the category norm. To quickly get noticed, Vale Ale had to claim its own brand space immediately. It is now joined by Vale Dry, and McLaren Vale Beer Company is the fastest growing beer company in Australia."
April 11, 2011 | 1 Comment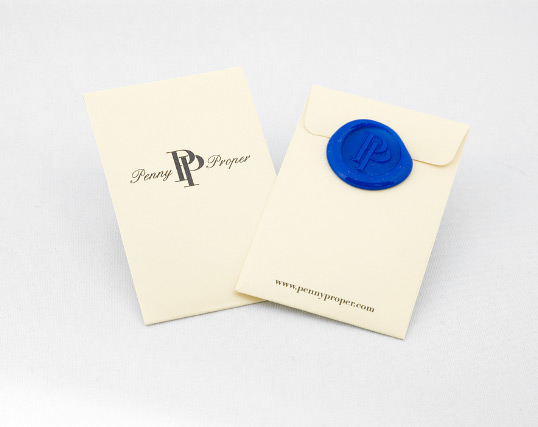 Designed by Marc Berchold | Country: Canada
"In the 1950s dimes were slipped into the pockets of loafers, as this was the price of a pay telephone. These dimes were then replaced by shiny pennies as a matter of style. Penny Proper is giving loafer wearers the opportunity to exercise their personal style and flare. The size and weight of a penny, PPs come in a variety of colours and patterns to individualize loafers based on personal taste or function.
Penny Proper (PP) is a Canadian fashion brand that allows for the personalization of the classic penny loafer. Launched in 2011 by two trend-setting friends faced with the issue of how to accessorize their penny loafers, PPs come in a variety of colours and patterns.
The colour of the wax seal on the package denotes the colour of the coin inside."
April 10, 2011 | No Comments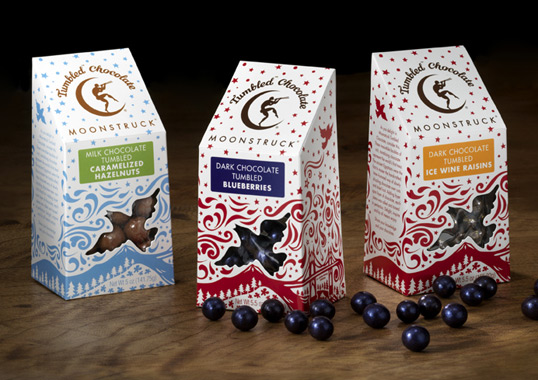 Designed by Sandstrom Partners | Country: United States
"Moonstruck Chocolate asked us to help them name and develop a packaging system for a new chocolate covered fruits and nuts product line. Tumbled™ was the name that quickly rose to the top of the naming list and was much improved over the industry standard term of Chocolate Covered. The container study was a long, multi-faceted process which led us to a very unique, custom box shape. Oregon's Western Meadowlark became a die-cut reveal to showcase the often iridescent coatings of the different tumbled products. Red illustration for dark chocolate and blue illustration for milk chocolate helps discerning consumers find their preference quickly at retail. Also integrated into the packaging design are a beaver, more Western Meadowlarks, a salmon, Mt. Hood, Doug Fir trees and of course, last but not least, a Sasquatch, which can be found on all of the new Moonstruck packaging by Sandstrom Partners. The Sasquatch is hidden in a different location for each flavor of the Tumbled Chocolate packaging line. Cut paper style Illustration by Kate Forrester."
April 9, 2011 | 3 Comments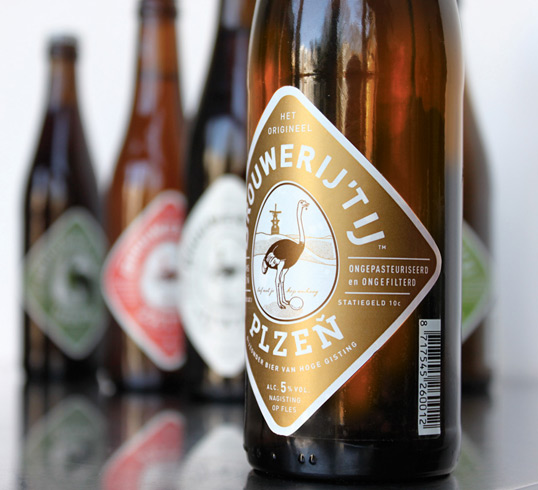 Designed by Redthumb | Country: The Netherlands
"Brouwerij 't Ij is an independent microbrewery, based under a windmill on the side of a canal in Amsterdam, that has become a firm favourite with beer lovers and locals. With a range of 10 strong, mostly organic beers, the brewery has built a reputation for down-to-earth quality, with a quirky, eccentric character. The brewery worked with Redthumb, a small independent branding agency, to turn the look of their range from it's amateur-looking past through to a new look – reflecting the quality in the beer without losing it's 'quirkiness'. The brief was to make the labels work better, look better, and feel better, all without scaring off the brands fanatical followers, and keeping it's Amsterdam accent.
The new design manages to bring the labels forward without compromise, changing every single element whilst still remaining familiar and authentic. It's down-to-earth, strong and simple, without taking itself too seriously.The new labels use a new printing process developed with print consultancy Confer which gives a paper-label feel to the plastic label used by the brewery, and also allows a barcode without the need for a separate back label.
The name Brouwerij 't Ij means 'The Ij Brewery' – Ij being the name of the body of water at Amsterdam's waterfront. Phonetically 'Ij' also sounds identical to the dutch word for egg."
April 8, 2011 | 1 Comment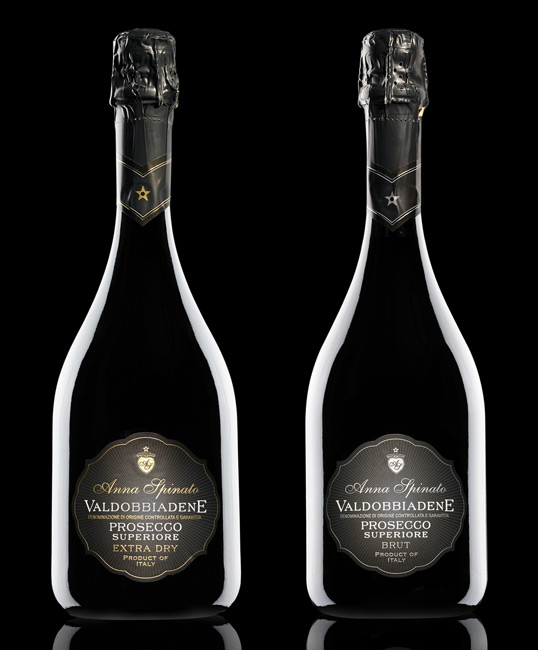 Designed by Dizen | Country: Argentina
Anna Spinato winery elaborates a Prossecco of high quality in the renowned region of Valdobbiadene in the Veneto. We have to design a packaging that communicates the elegance and distinction of that particular Prosecco. Our proposal is completely typographic and elegant.
April 8, 2011 | No Comments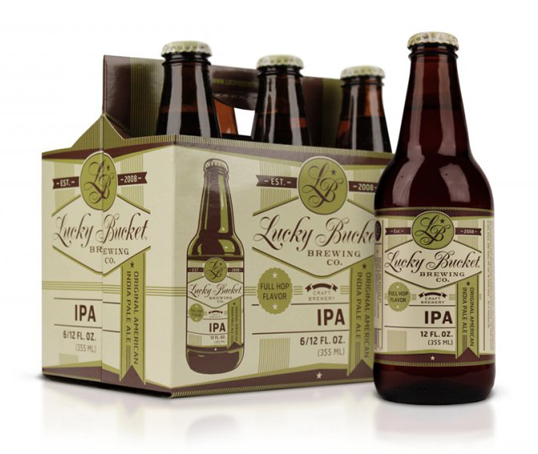 Designed by Archrival | Country: United States
"What good is beer without packaging? We spent many a night designing the Lucky Bucket packaging for their family of brews. Plenty, and we mean PLENTY, of hands-on research was conducted to get to know these fine beers and bring them to life. From shelf to cart, Lucky Bucket was made to be the life of the party."
April 7, 2011 | 5 Comments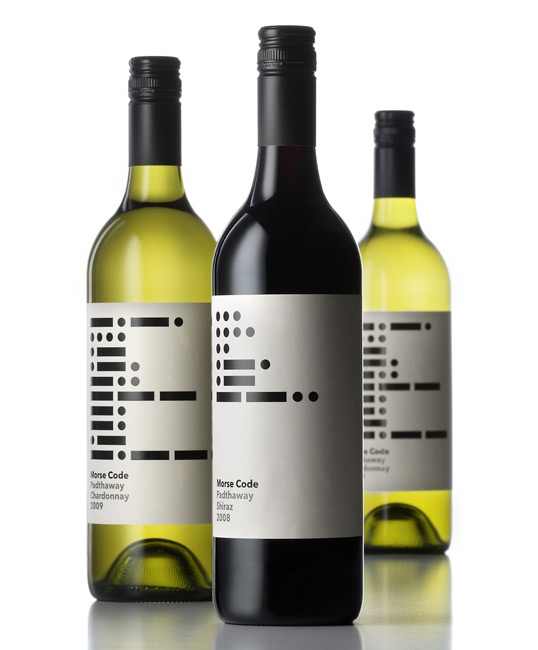 Designed by Parallax Design | Country: Australia
"Henry's Drive wines are branded along a postal theme. The Morse Code range pays homage to the first electronic mail system. The varietal of each wine is printed on the label in morse code."
April 7, 2011 | 2 Comments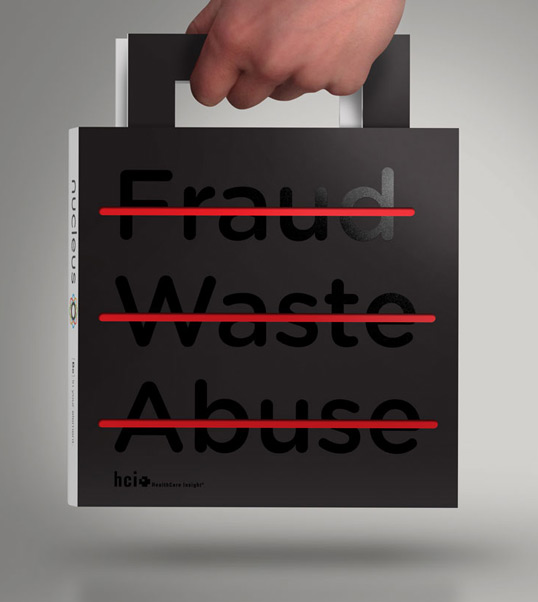 Designed by modern8 | Country: United States
"The box was created as a package for promotional material to be handed out at a trade show for out client, HealthCare Insight. Their mission is to help insurance companies fight fraud, waste and abuse in insurance claims. The concept of the product is clearly communicated as the box is picked up by the handle."