May 10, 2011 | 6 Comments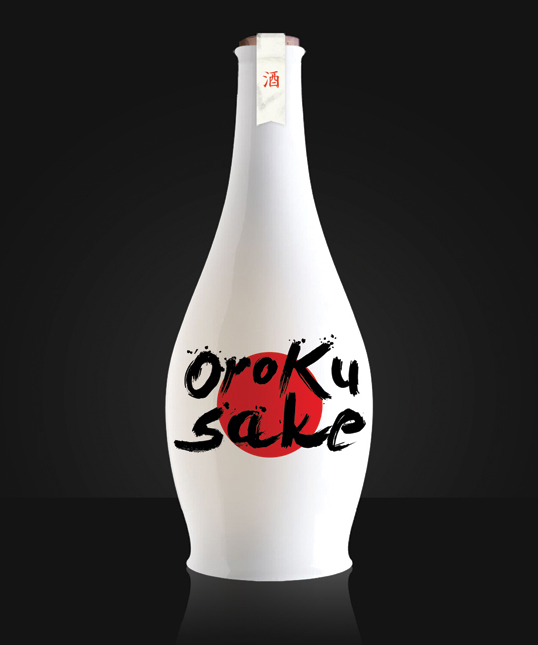 Designed by Kevin Haag | Country: Canada
"Packaging design for a fictional brand of Sake that I came up with that some will recognize as the name of a certain blade covered villain in a popular cartoon about a certain team of adolescent, martial-arts practicing reptiles.
The design is inspired by Japanese calligraphy and zen ideals."
May 10, 2011 | 8 Comments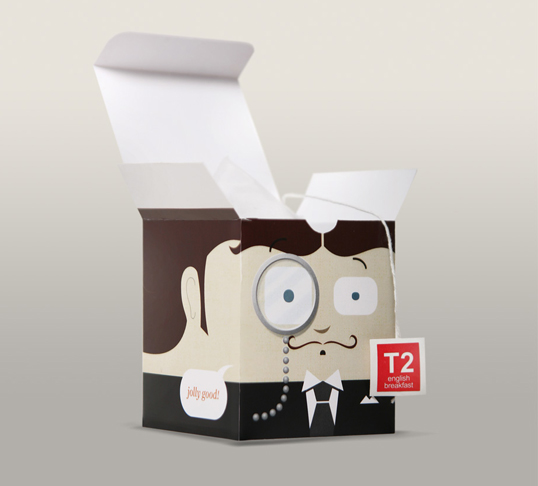 Designed by Grain Creative | Country: Australia
"As part of Grain Creative's 2011 new business plan we brainstormed what type of gift we could send out to potential new business clients. We understand how busy a working day can be so our objective was to find a way to introduce ourselves to these potential clients in less than five minutes. Using a selection of tea from T2 we created four individual tea boxes and personified them to reflect the names of the following popular flavours of tea: Gorgeous Geisha, English Breakfast, Chai and French Earl Grey. Each box holds a few tea bags and a small scroll showing images of recently completed work with an invitation to 'sit down for 5 minutes with a cup of tea and learn more about us'."
May 9, 2011 | 6 Comments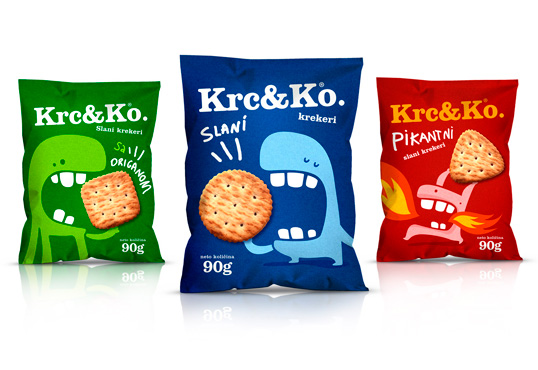 Designed by Peter Gregson | Country: Serbia
"Krc&Ko. (Crunch&Co. in English) is line of various snack products. Peter Gregson task was to create entirely new brand on the market, which included visual identity, naming the product and package design. The name Krc&Ko. actually represents the character that enjoys eating various snacks as illustrated on the package (and "company" is actually KRc's friends who represent each of the various snack products)."
May 9, 2011 | 6 Comments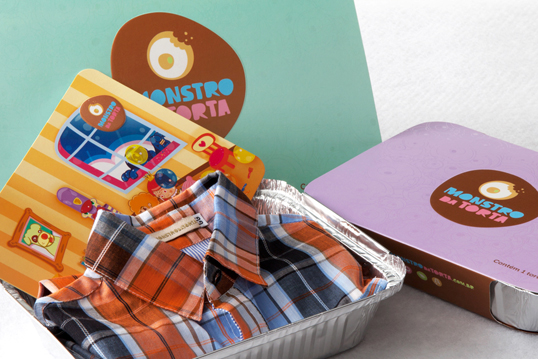 Designed by Fernando Fernandes & Silmo Bonomi | Country: Brazil
"O Monstro da Torta means The Pie Monster in English and it is a new fashion brand of baby clothes in São Paulo, Brazil.
The challenge was to create a stylish package to be different in this market. The brand's concept is about a Monster, who came from a place called Monstozelândia, very close to New Zealand, and he found in Brazil happiness and some good mates. He also LOVES meat pies and does everything to eat them. He is lovely, friendly, blue and huge. He likes kids but he never appears in the story, just small parts of his body.
After a lot of effort to make our idea viable in terms of costs and production we came up with the idea to use pie packages (very popular in Brazil) and bring to them a refined look. They are printed in 5 colors (one being metallic), plus varnish and lamination BOPP.
This brand has a very clear mindset. They want to become a kind of fairytale and once that happens, they will launch new products expanding their business to different segments such as; books, food, toys, etc."
May 8, 2011 | 3 Comments
Designed by Robinsson Cravents | Country: Colombia
"A new pizza brand where I designed the visual identity. My inspiration was the colour of traditional pizzeria ingredients such as cheese, tomato, peppers, salami and also the classic pizza form itself."
May 8, 2011 | 6 Comments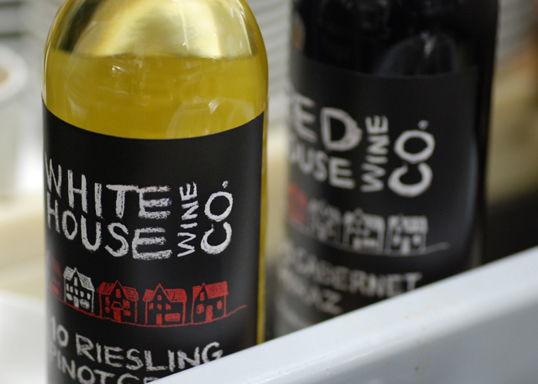 Designed by Insite Design | Country: Canada
"Speck Bros. Wines allows the Specks the agility to produce wines that express the other aspects of their personal story and interests without diluting their previous successful brands such as Henry of Pelham and Sibling Rivalry Wine.
Insite began assisting them on the personality and visuals of this new House Wine Co. brand by creating series of art and illustrations that could embody the idea of a House Philosophy. The goal of House Wine Co. is to re-establish peoples' belief in the house wine as a confident choice, similar to that of a restaurants house specialty.
Eventually, and many sketches and iterations later, we arrived at a simple and honest chalk form of illustration and writing that would express the easy and sincere wine in the bottle.
A package was created as well as carton. To ensure the story could be well told to a wide audience, we filmed a series of videos to explore the idea of house wine and how a house specialty or favourite go to wine can make life or experiences simpler and more enjoyable."
May 7, 2011 | No Comments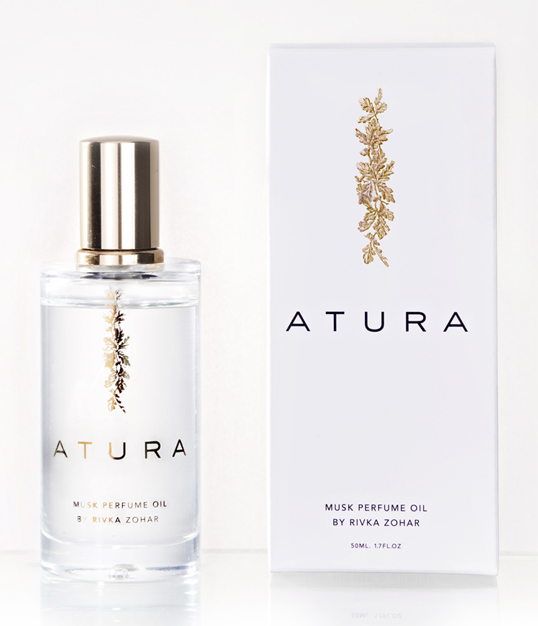 Designed by Koniak Design | Country: Israel
"The name 'Atura' is a biblical word meaning 'adorned' or 'crowned'. Atura is a bespoke musk perfume formulated by Israeli singer Rivka Zohar. The Perfume logo and packaging aim at reflecting the unique spiritual quality of the singer's voice. The leaf ornament was produced in gold foil stamping on glass and paper."
May 6, 2011 | 2 Comments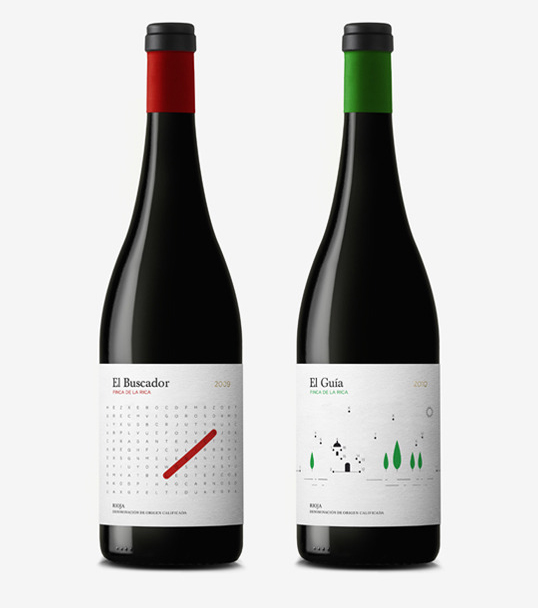 Designed by Dorian | Country: Spain
"El Buscador" and "El Guía" are the first two wines from a line designed under the concept of leisure. The packaging focuses on the moment of relax and pleasure that gives you with a good glass of wine, through a fun and original label that invites consumers to participate directly on the bottle itself to complete or resolve the puzzles."
May 6, 2011 | No Comments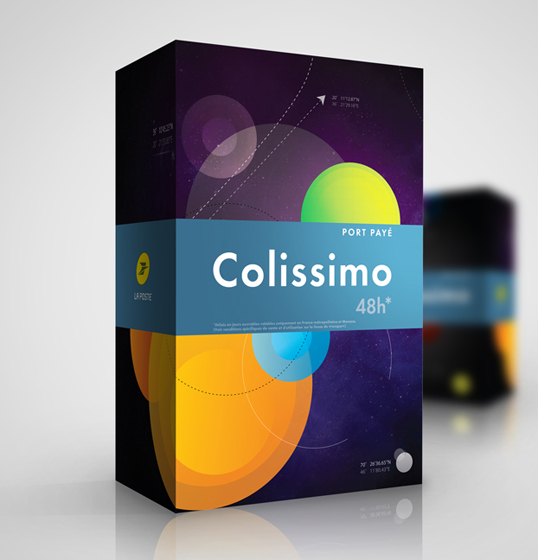 Designed by Bonar Fitriarman | Country: Indonesia
Design for Colissimo's (France's postal service) new holiday packaging competition.
Brief: Create the new design/packaging which will be sold in all French postal offices, and used throughout 2010 for various holidays.
Concept: This design represents a different perspective than just a celebration. Inspired by vacation and travel I created "Space Map Vacation". The tone of the packaging is fun, cheersful, free, etc.
May 5, 2011 | 2 Comments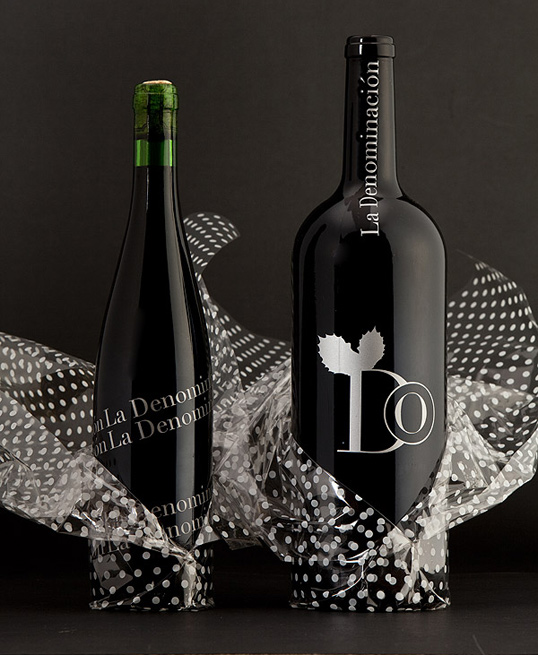 Designed by Javier Garduño Estudio de Diseño | Country: Spain
"La Denominación is a wine shop located in Salamanca. They wanted their own special wine to give to clients so they developed a completely handmade wine from their grape harvest. Bottling and labeling is all done by hand in two formats standard and magnum. The bottles are also wrapped in plastic with white circles simulating floral gifts."