September 12, 2011 | 11 Comments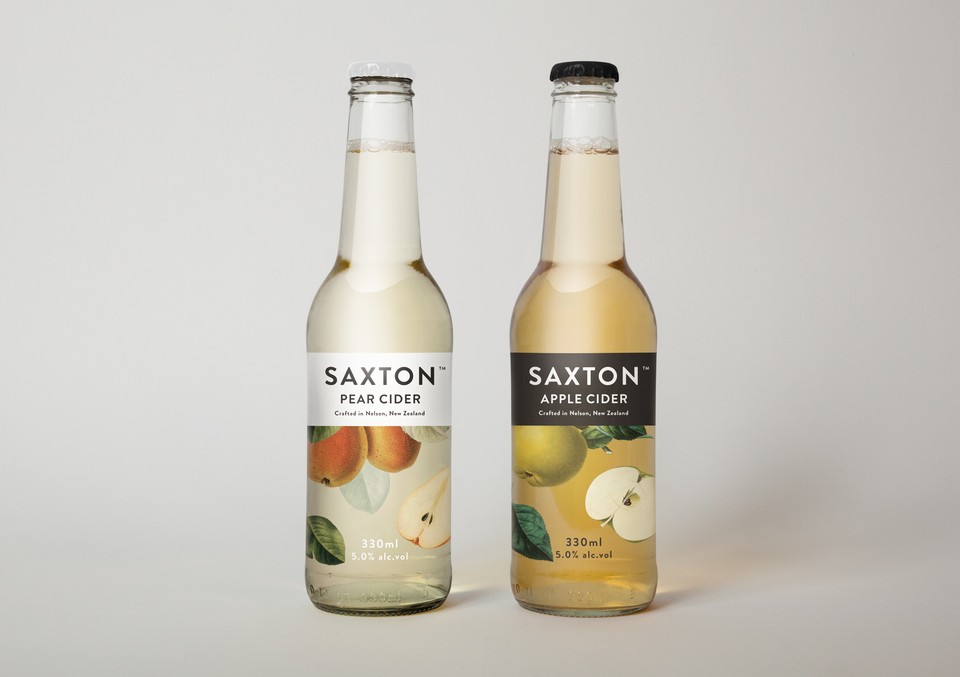 Designed by Supply | Country: New Zealand
Created by the New Zealand-based studio, Supply. Via DesignWorkLife.
September 12, 2011 | 1 Comment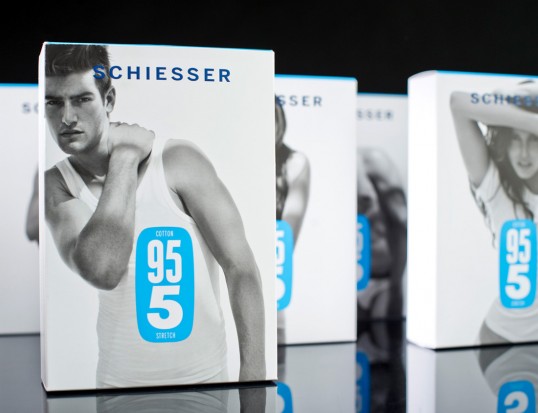 Designed by Hatch Berlin | Country: Germany
"In collaboration with Claudia Hammerschmidt Hatch Berlin took care of the new package design of the prestigious german heritage brand schiesser and worked on their new corporate design, including the creation of the 95|5 brand logo."
September 12, 2011 | 6 Comments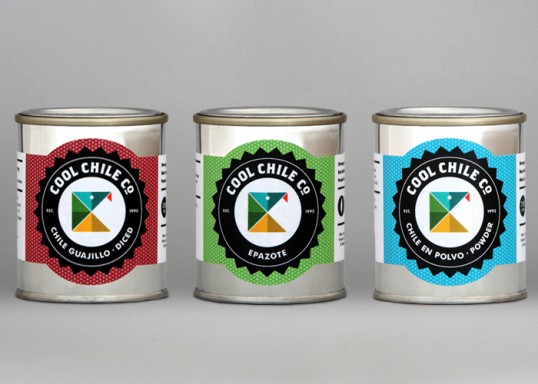 Designed by Bless | Country: United Kingdom
"Bless has just completed the new branding for London based Cool Chile Co. one of the first companies to supply Mexican dried chillies and fresh corn tortillas to the UK.
Cool Chile wanted to continue using a snake as their brand icon as they had been using a clipart version for over a decade, so our first task was to create one that would be more ownable and distinctive. The new snake and branding were inspired by geometric Aztec shapes and rich Mexican colours. The four main colours reflect the companies four main store categories, red for chillies, yellow for corn products, green for herbs and blue for spices and store cupboard items. More than 60 items were colour coded, with an individual shade being selected for each product type, this resulted in over ten different reds for the chilli section alone.
Cool Chile now have an identity that is simple, iconic and helps them stand out from their competitors."
September 12, 2011 | 1 Comment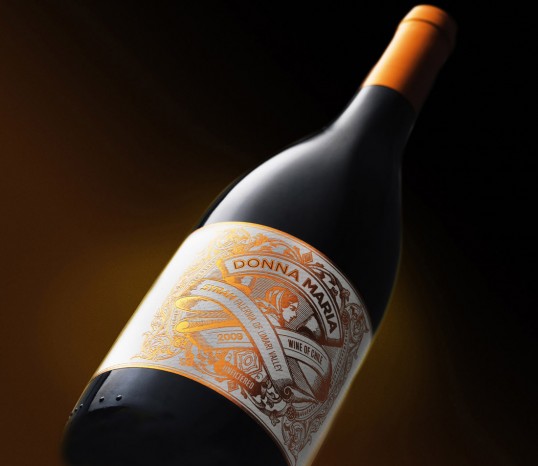 Designed by Motherland | Country: Sweden
"Donna Maria Unfiltered Syrah from Viña Falernia in Chile is a tribute to Maria Gramola Olivier who left Northern Italy for Chile in 1951 with her husband and 7 kids as an emigrant. she has worked hard for years in agriculture and later in grapes and wine production.  She is still a strong personality and symbol for her big family. From the second northernmost Chilean wine district – Limari – the Syrah grapes are handpicked in small bins, carefully selected and gently crushed before a cold maceration. fermented in a small stainless steel tanks and Aged partially in French oak barrels for 6 months. Great fruit concentration with red pepper and dark chocolate notes, very soft tannins and a nice balance on the palate. The wine is unfiltered  in order to preserve the richness of the aroma and texture."
September 11, 2011 | 7 Comments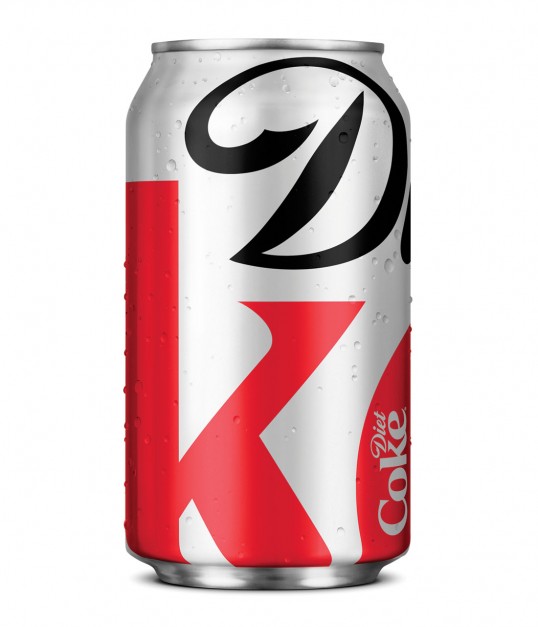 Designed by Turner Duckworth | Country: United States
"The latest evolution in Diet Coke's iconic "Stay Extraordinary" campaign features a modern new look for fall on the Diet Coke aluminum can and a series of new ads on television and out-of-home. The ads connect with consumers using the witty and smart tone that marks the unique voice of Diet Coke.
The can design, created by San Francisco-based design agency Turner Duckworth, features a section of the Diet Coke logo, cropped to feature the "D" and the "k," set against the brand's signature silver backdrop, creating a bold look for fall. Despite the change, the great taste remains the same and the can will still be easy to recognize as the number two beverage brand and number one zero-calorie brand in the nation.
"The new Diet Coke design is at once understated and overstated," said David Turner, partner Turner Duckworth. "The understatement of a monogram, rather than the full name, and the overstatement of the extremely enlarged logo, both demonstrate the brand's renewed self-confidence."
The new package design has inspired the overall visual identity of Diet Coke, and has been featured in recent digital and out-of-home activations. In a Twitter promotion in July, Diet Coke designed mini-fridges stocked with Diet Coke that were delivered to the brands most loyal followers. In the outdoor campaign, the cropped-logo design is featured in placements around the country."
September 10, 2011 | No Comments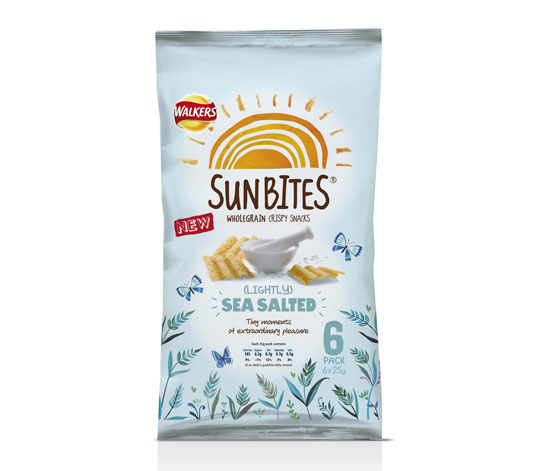 Designed by Ziggurat Brands | Country: United Kingdom
"Sunbites had been entirely functional, generic and a bit 'no fun' – labouring their wholegrain credentials until they had lost all sense of being as tasty as they actually are. We injected a big bright sunburst, changed the focus of the messaging from 'healthy balance' to 'YUMMY' and introduced the idea that eating wholegrain could easily be a pleasure rather than a punishment. With increased sales of 84% one could argue it's actually more of an extraordinary pleasure."
September 9, 2011 | 3 Comments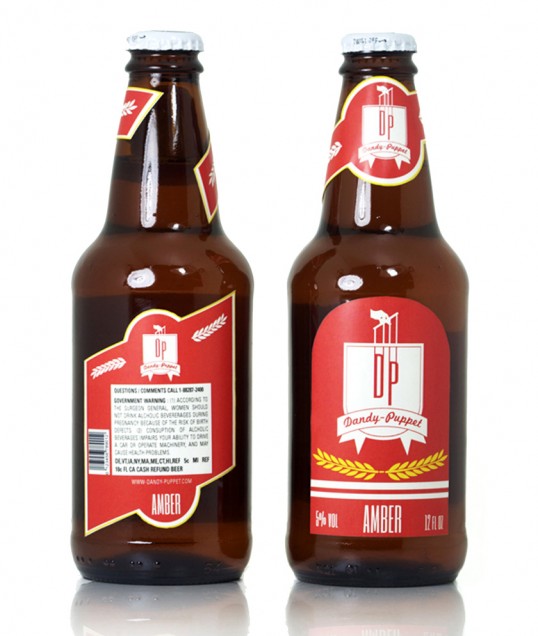 Designed by Chad Kirsebom | Country: United States
"Dandy-Puppet is a small beer company who provides a high quality beer product. It is a new company who's looking forward for great success. Dandy-Puppet believes a strong visual presence is just as important as it's great taste."
September 9, 2011 | 1 Comment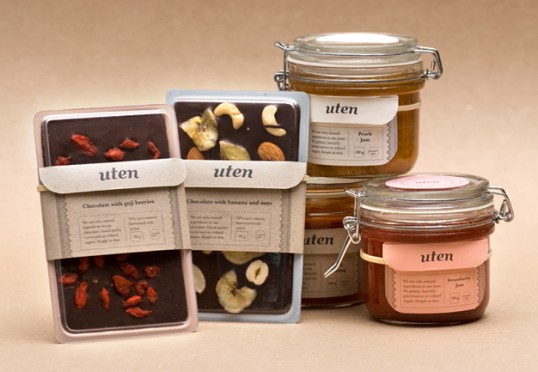 Designed by Marcin Rusak Studio | Country: The Netherlands / Poland
"Uten is a Norwegian product line containing natural and seasonal jams, chocolates and condiments that are home made and free from gluten, milk, soy, refined sugar and preservatives. The packaging encourages the buyer to re-use, with recipes and tips inside the label folder. When the jar is empty and the chocolate is eaten, simply take of the tags (the string makes sure you'll have no sticky glue marks!) and use the empty containers to create your own delicious foods."
September 8, 2011 | 3 Comments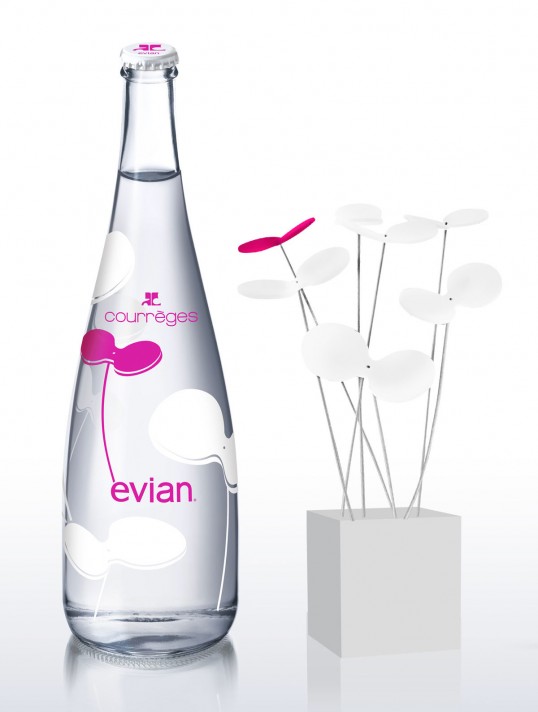 Designed by House of Courrèges | Country: France | Buy it
"This design combines evian's free-minded spirit with the House of Courrèges' nonconventional creativity.
Courrèges, approaching the eve of its 50-year anniversary, is known for pioneering key trends though the decades, from having discovered pants for women in 1963 to starting the mini-skirt revolution. The house of Courrèges is driven by the will to free women from the classical conventions of fashion by developing new forms, implementing new materials and using vibrant colors.
The evian bottle by Courrèges, launching globally September 8, features the design house's elegant white and pink emblematic flower (introduced in 1967) on the backdrop of evian's iconic glass bottle silhouette. Printed with organic ink for the first time, the bottle is composed of 100% recyclable packaging.
To celebrate its launch in conjunction with Fashion's Night Out, evian will be introducing the bottle at Jeffrey New York and Courrèges, 40 Rue François 1er, Paris, where the design will be on display."
September 7, 2011 | 6 Comments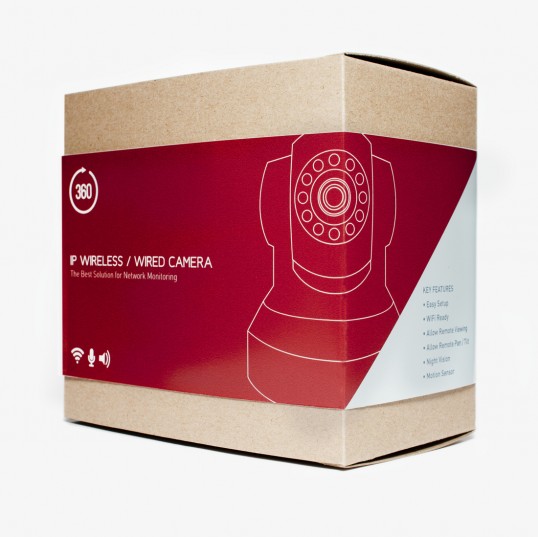 Designed by Andrew Jonathan & Elvina Evania | Country: Australia
"360 is a new line of IP security camera that connects via Wi-Fi, so the viewer can access the camera from a remote location on their laptop or smartphone. Its rotating feature informed the name and the logo of the product.
Since the client was low on budget, we decided to put the camera in a plain cardboard box, and put all the branding and the information about the camera on a separate sleeve that wraps the box. A low-cost solution while still maintaining visual aesthetic and the security of the product itself."