October 7, 2014 | No Comments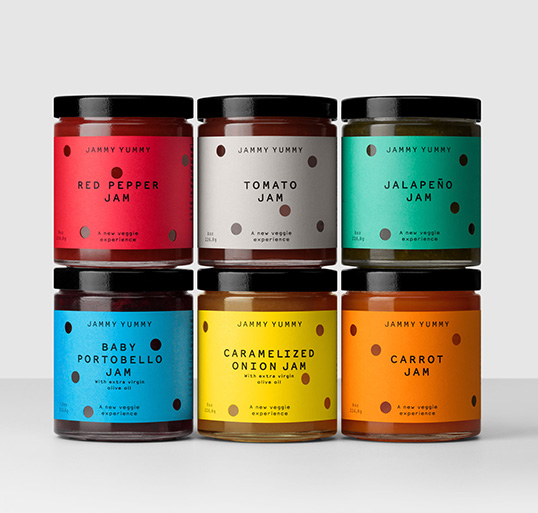 Designed by Hey | Country: Spain
"A new company based in Miami. Their hand-made range of savoury vegetable jams​​ is fun food and snacks made for sharing.
The labels are a set of random die-cut perforations where the holes suggest the constant nibbling that the food provokes."
October 6, 2014 | 1 Comment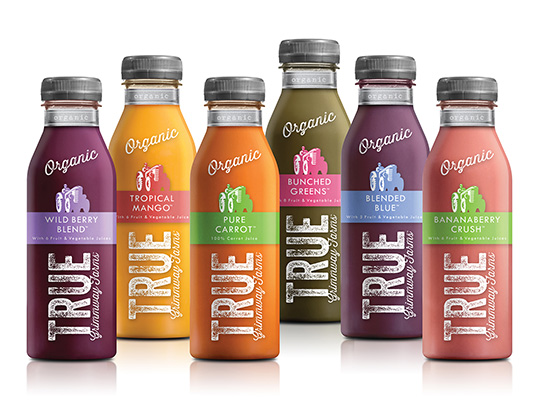 Designed by McLean Design | Country: United States
"Grimmway Farms, the world's largest carrot grower from California's lush Central Valley, wanted to place an honest-to-goodness, fresh-fruit-and-veggies line of beverages into the fast-growing premium refrigerated juice category, and recruited McLean Design to help create a new brand that captures the essence of their family farm growers."
October 6, 2014 | 1 Comment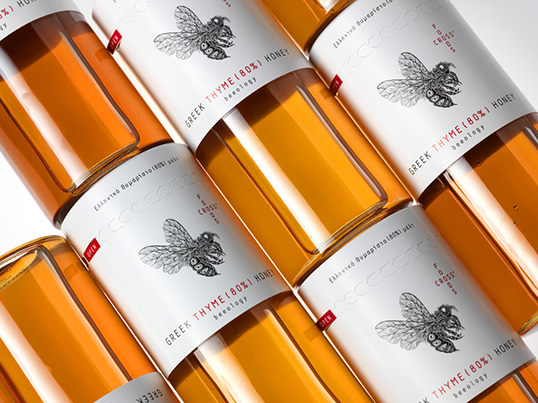 Designed by mousegraphics | Country: Greece
"The briefing (in brief): "We would like to enter the market with our top quality product. We need brand identity design and packaging applications." 
The target consumer: Greek and foreign markets. Sophisticated consumers who look for quality products. 
The design: The market for honey is a rising one and as such already filled with a variety of packaging designs. We needed to realize a brand identity able to convey this product's specific advantage: it's pure synthesis. This is Greek honey distinguished for its extremely high concentration of thyme pollen grains (80%). A rare, natural product of an eco-conscious process, meant to be offered in numbered and signed vases. We developed the logo design as a careful pairing of cross-shaped lettering (brand name) and the image of a bee, designed for us by the internationally known illustrator Si Scott. The elongated glass vessel we chose is covered on its upper part and toped by the brand identity elements and relevant information, in a way that allows the synthesis specifics and the collector's data (number) to be clearly visible even when the top is removed. Black, white and red dominate the packaging design in an alternative reference to a pharmaceutical/cosmetics language."
October 5, 2014 | No Comments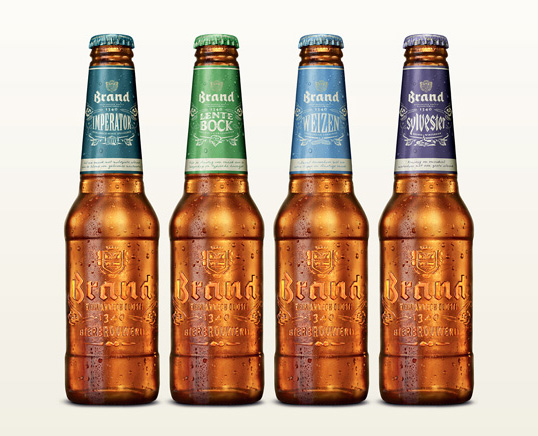 Designed by VBAT | Country: The Netherlands
"BRAND is brewer of the local premium Pilsener with the oldest active brewery of The Netherlands.VBAT developed a new identity and bottle to reposition BRAND Bier as the unpolished authentic Pilsener, brewed in the quaint location in the south of the Netherlands. The new identity should reflect the long standing heritage and original ideal of small brewing mentality.  The returnable bottle needed to fit within the current standard bottling lines and carrier formats."
October 5, 2014 | No Comments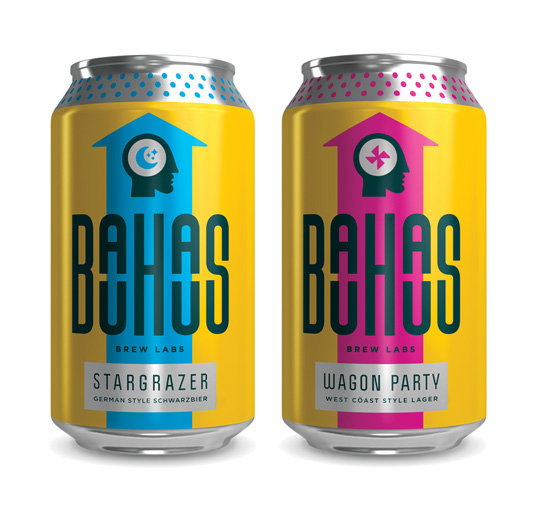 Designed by Helms Workshop | Country: United States
"Bauhaus Brew Labs channels its namesake's spirit of creativity, experimentation and playfulness in crafting a flavorful, imaginative and unique craft beer experience for its customers. Our approach was to follow their example in creating the brewery's identity, with an eye on differentiating the brand in the marketplace and creating a disruptive presence on the retail shelf. The bright, primary brand palette is unconventional for the craft beverage shelf, and the quirky beer names were created by translating more traditional naming into German, and then back to English."