November 30, 2009 | 2 Comments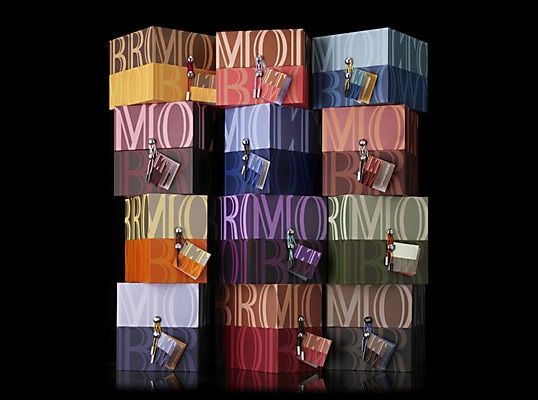 Designed by jkr | Country: United Kingdom
"For the 2008 Christmas box, our design centered on the geometrical harmony of the cube. Latched by hand and graced with a gift tag, these boxes were intended to be sufficiently attractive to give unwrapped. Bold, graphic patterns form a wallpaper effect in-store ensuring the boxes remain clearly Molton Brown, while beautifully fashioned studs and ribbon ends suggest the reusability of the box."
November 27, 2009 | 3 Comments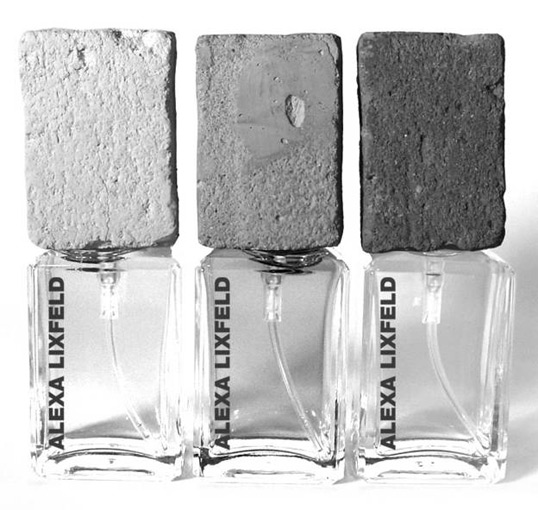 Designed by Alexa Lixfeld | Country: Germany
"Hamburg designer Alexa Lixfeld has designed a range of perfume bottles with concrete tops. Called Frangrance, the collection includes three different scents, each with a differently-coloured concrete lid."
Via Dezeen
November 23, 2009 | 6 Comments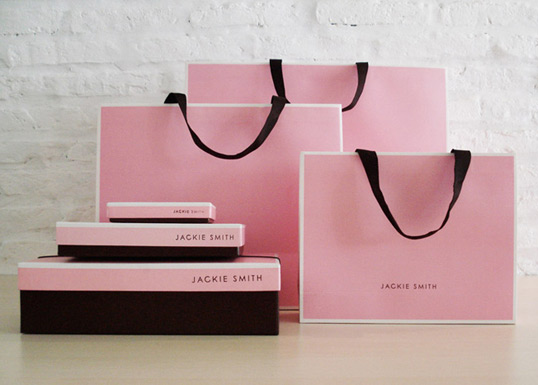 Designed by FBDI® | Country: Argentina
"We developed this brand of handbags, shoes and small goods, designing the visual identity, packaging, ad campaigns and collateral. Jackie Smith can be defined as classical, feminine and romantic, luxurious but within an affordable price range, obsessively caring for details, timeless, with an international spirit and a strong concept of collection. The packaging reveals in different dimensions the experience on Jackie's world propounding surprise, fantasy and details."
November 17, 2009 | 1 Comment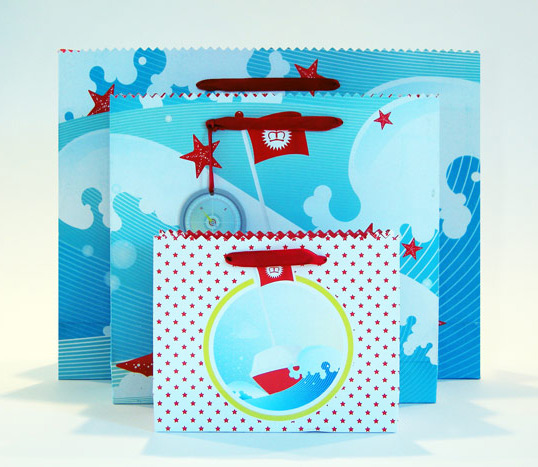 Designed by FBDI® | Country: Argentina
"A magical Sea World. In every campaign for this children apparel brand we highlight the fantasy and liberty that is unfold in the children world. In this campaign we recreated a fantastic sea world with different characters and objects related to the sea and the sailors universe."
November 12, 2009 | 7 Comments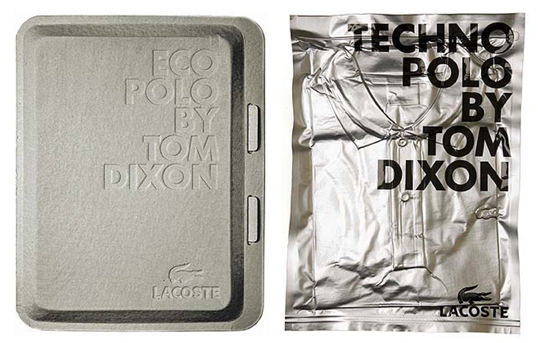 Designed by Mind Design | Country: United Kingdom
"In collaboration with Tom Dixon we worked on the branding and packaging for two very different types of polo shirts commissioned by Lacoste. The most eco-friendly way to package a shirt was not to print on the packaging at all but use embossing instead. For the techno polo we designed a speaking label that plays Tom's voice at the push of a button – very techno."
November 11, 2009 | 4 Comments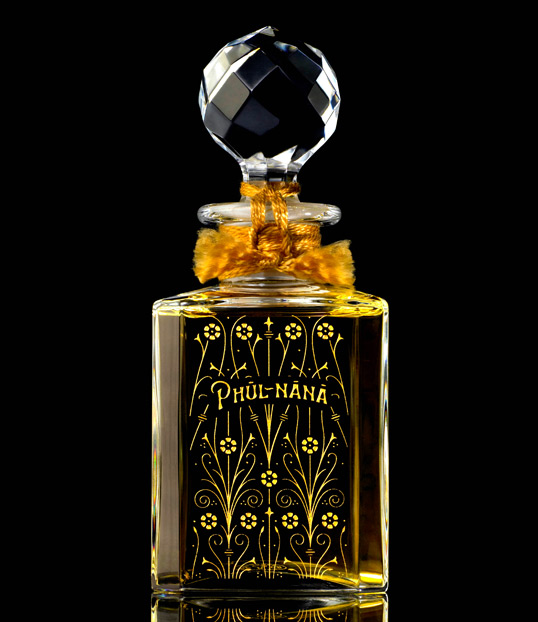 Designed by Holmes and Marchant | Country: United Kingdom
"Holmes & Marchant has worked on the resurrection of a luxury fragrance range called Grossmith. The brand has a great story, and accordingly, there's a lovely design story to go with it.
The fragrance was once worn by Queen Victoria and was founded in 1835, before eventually closing around 30 years ago. Simon Brook, a great-great grandson of the founder discovered his heritage when researching his family tree. Simon bought the brand back into family ownership and worked with Holmes & Marchant throughout the relaunch process."
November 11, 2009 | 7 Comments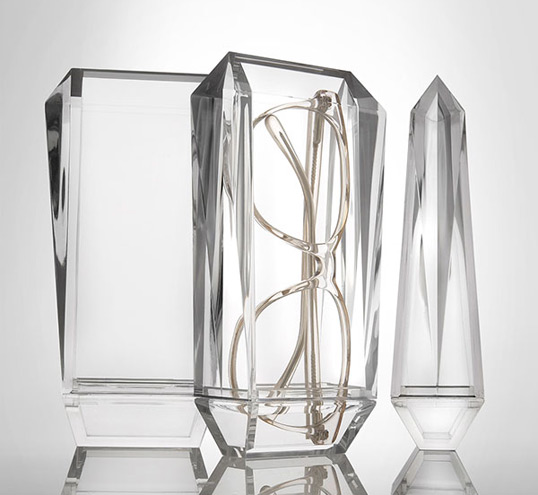 Designed by SabotagePKG | Country: United Kingdom
"Taking their inspiration from the idea of prisms and glass reflections, SabotagePKG has created a truly unique glasses case which looks like it has been carved from glass or crystallines. The result is as eyecatching as the glasses themselves, perfectly complementing the Prism brand's positioning towards people for whom glasses are an important aesthetic accessory.
November 6, 2009 | No Comments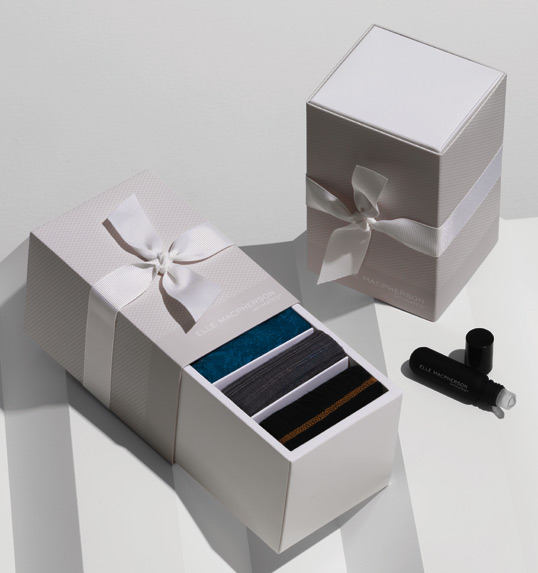 Designed by Container | Country: China/Australia
"Container has helped Elle Macpherson Intimates add value to their customer experience. A drawer box for gifting multiple knickers used a sliding tray inner and was shipped fully made up (with a bow on top) while a 'pulse point' oil became a sweet smelling GWP provided as a turnkey solution."
October 29, 2009 | 5 Comments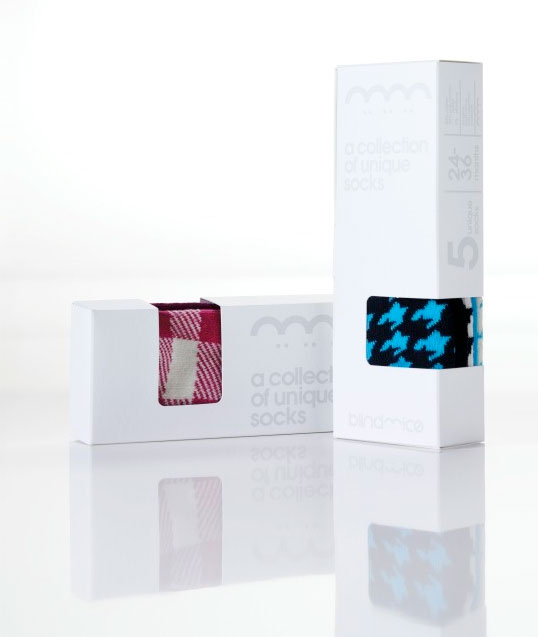 Designed by Elephant In The Room | Country: United States | Buy It
Blindmice socks are purposely mismatched pairs in minimalist packaging.
October 29, 2009 | 1 Comment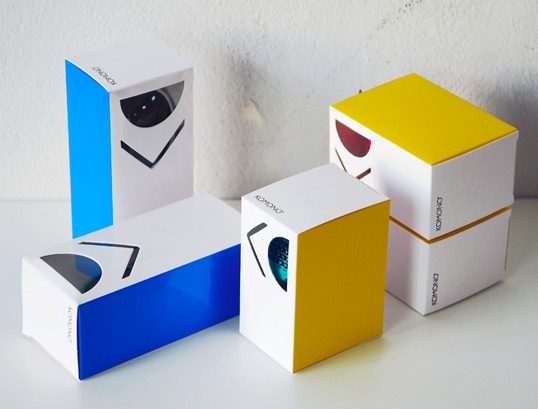 Designed by Coasthomson | Country: Belgium
"Belgian brand selling low-cost – high style electronic watches (calculator and talking watches), sunglasses and boxer shorts. Very colourful. Watches prices are less than 30 Euros. The see-through cut out form on the packaging is the Komono symbol. It has been designed by using some shapes of the "K" and of the "O".
Launched in July 2009, the products are available in Belgium, France, UK, Italy, Portugal and Australia."