November 27, 2012 | 1 Comment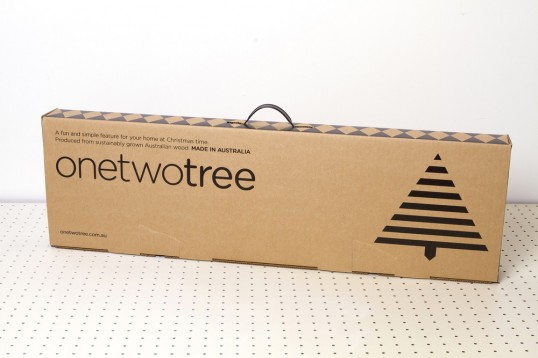 Designed by Mark Trzopek | Country: Australia
"The project included initial branding concept and logo development through to packaging and website design. The packaging was an important aspect for this start up company, as they were launching with only one product ahead of the Christmas 2012 retail period. The product is a ply-wood Christmas tree, providing an eco friendly, sustainable, and stylish alternative to regular plastic trees. The packaging needed to be strong enough to hold a 7kg wooden product, and ensure that it could be packed away each year after the Christmas period. Our considerations also included the shipping of the product around the world, so it needed to stand up to a bit of 'rough handling' in the postal system. The solution chosen was a cardboard carton with carry handle. We utilised a 1-colour print to keep with the companies 'no-fuss' ethos, as well as keeping the production under budget. The package clearly displays all important details, with a clear hierarchy of information. The graphic icon which was developed is a prominent representation of the product on the front of the package. The back of the package incorporates a playful element, another important value to the client. This being a silhouette of an axe, so when the package is carried by the handle, the customer appears to be walking away with an axe in hand. This idea played on the nostalgic practice of going out to a forest to cut down your own tree."
November 25, 2012 | No Comments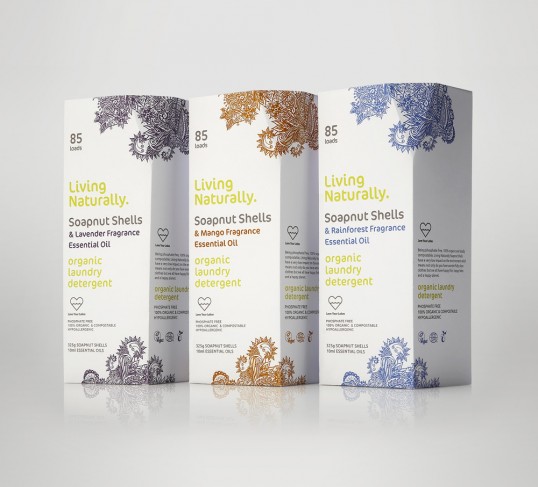 Designed by SabotagePKG | Country: United Kingdom
"SabotagePKG have designed the brand identity & packaging for Living Naturally.
The brief was to create a versatile, ecologically premium brand that would compete within the FMCG sector.
The brand was applied graphically & structurally, incorporating a henna inspired illustration for their lead organic laundry detergent product line.
The range comes in Lavender, Rainforest & Mango fragrances."
November 6, 2012 | 2 Comments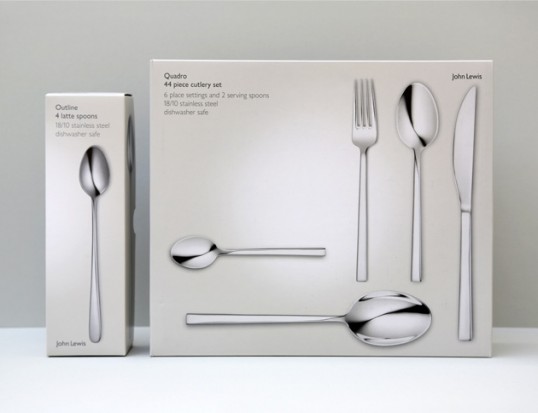 Designed by Irving & Co. | Country: United Kingdom
"The premium product category of the new John Lewis own brand tableware packaging designed by Irving & Co. This formal range of tableware inspires and engages the customer through knowledge, provenance and quality."
October 29, 2012 | No Comments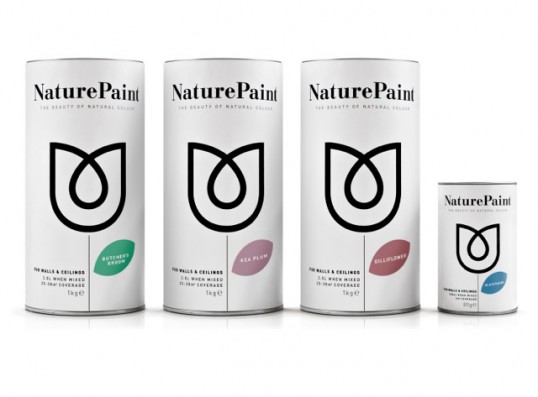 Designed by B&B studio | Country: United Kingdom
"From its base in rural Cornwall, Naturepaint makes the UK's only paint certified with zero VOCs – volatile compounds that contribute to pollution and are hazardous to health. Made only from natural ingredients, including local clays and pigments, Naturepaint is so safe it's the only paint that can be sold via post, and is completely biodegradable."
October 26, 2012 | 2 Comments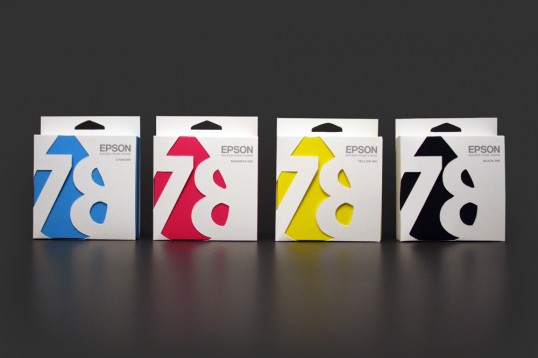 Designed by Ali Prater | Country: United States
"These are concepts I created for a new Epson ink cartridge packaging. I wanted them to have a clean and elegant disposition as well as a unique exterier, both of which distinctly separates them from their competition."
October 16, 2012 | 2 Comments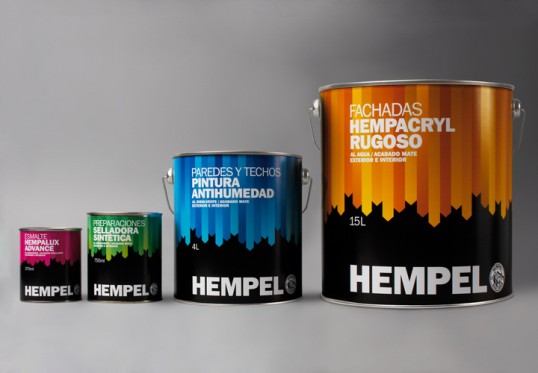 Designed by Marnich Associates | Country: Spain
"Packaging design for paint manufacturer Hempel"
September 17, 2012 | 5 Comments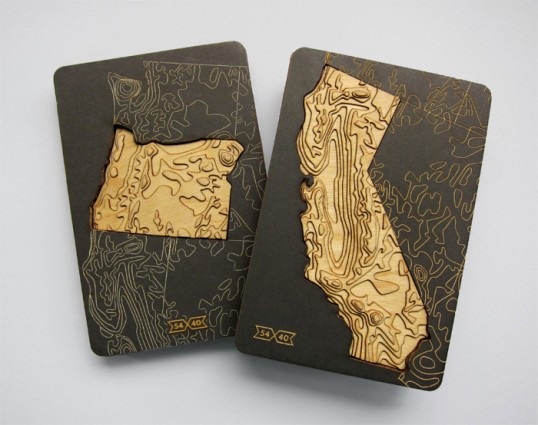 Designed by the Bureau of Betterment | Country: Denmark
"The 54-40 packaging project was a collaboration between two sole proprietors: Mette Hornung Rankin of the Bureau of Betterment and Greg Jones of Fifty-Four Forty. Greg had the idea to create a set of magnetic-backed US states made out of laser cut wood that show the topography of America. After meeting at an ADX Feedback Loop event, Mette and Greg decided to collaborate on packaging prototypes for the first batch of products he wanted to sell to gather interest in his idea."
August 28, 2012 | 5 Comments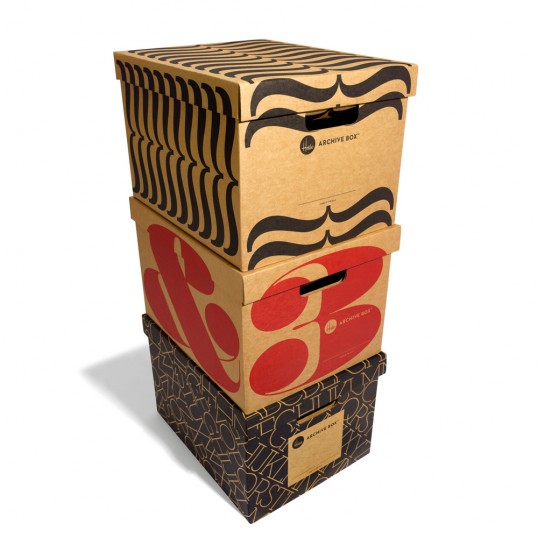 Designed by House Industries | Country: United States
"House Industries introduces the House Archive Box, a new twist on an old idea that brings the foldable storage box out of the closet or storage facility and into contemporary living areas and workspaces."
August 10, 2012 | 3 Comments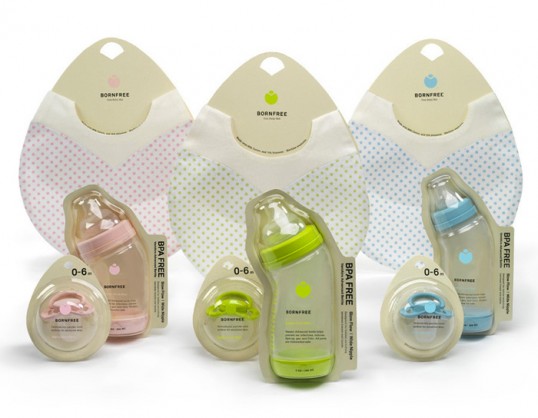 Designed by Lily Hu | Country: United States
"BornFree is the world-leading brand in baby feeding products. They stand out from their competitors by using BPA Free material that is safe for babies and also good for the environment. However, their packaging and branding didn't communicate these key features.
The new packaging has a clear front that allows consumers to see and choose their product. The front part is blow-molded with PETG while the back part is molded with paper pulp, both of which are environmentally friendly, cost-efficient, and recyclable. The front and back are Pressure Fit together instead of using binding material, which renders them non-recyclable."
July 8, 2012 | 1 Comment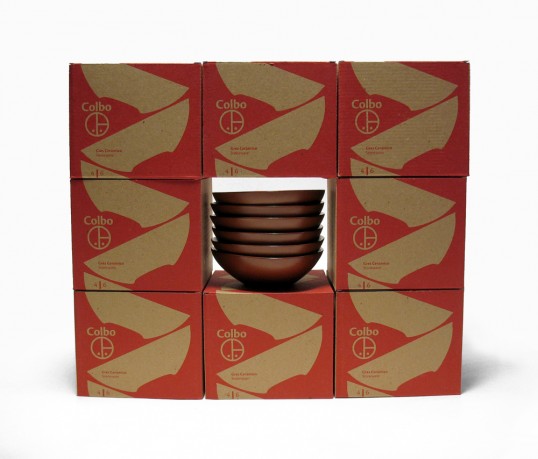 Designed by Lucía Jaime | Country: Argentina
"Colbo, Argentine design from before and for life is the concept that governs the system of products and graphic pieces of the company, which rescues the legacy of the dishes created between fifties and sixties by the architect and ceramist Colette Boccara.
The durability of the objects, the nobility of materials, and innovative design, characterize the new Colbo, such as their predecessors.
Inspired by the geometric art and design of fifties, these gourmet dishes packaging was printed in one color, on folding boxes without glue."