November 4, 2010 | No Comments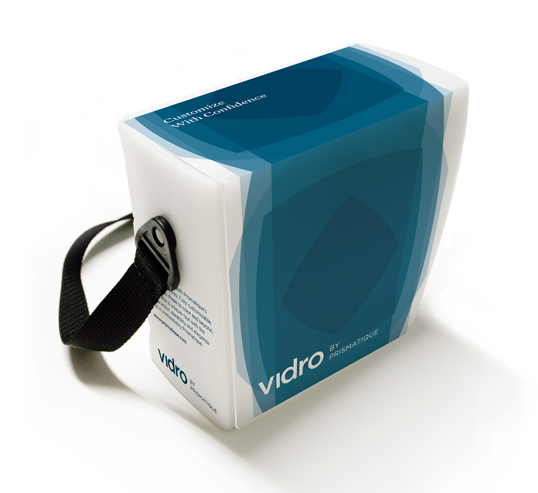 Designed by Up Inc. | Country: Canada
"Prismatique launched a new line of its Vidro glass-topped tables. This kit for sales reps houses samples that illustrate the range of glass finishes, colours and designs for these tables. Sturdy plastic and blue tones reference high-quality glass, while a variety of shapes hint at the countless table shapes and designs that can be used."
October 29, 2010 | No Comments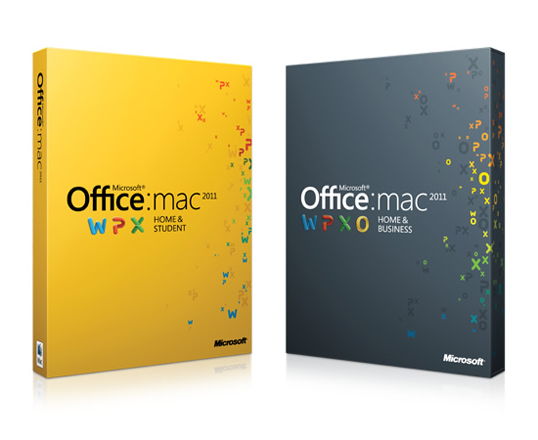 Designed by Frog Design | Country: United States
The new packaging for Microsoft's Office for Mac 2011 is easy on the eyes for a change. We'd love to know who is responsible for this work.
October 5, 2010 | 1 Comment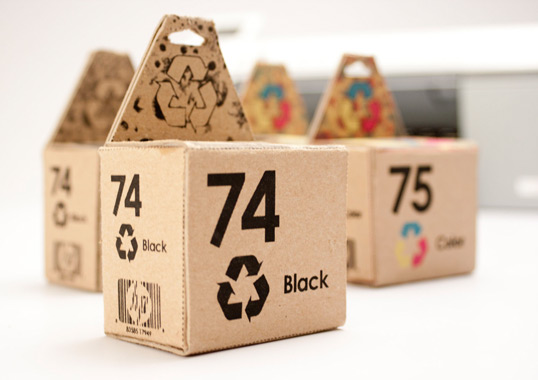 Designed by Carli Shipley | Country: United States
"In efforts to reuse, versus recycle, I designed a package that would enable the HP Ink consumer to send back their empty ink cartridge in the self addressed, same box that the new ink cartridge is bought in. Conceptually, HP would start a "refilling" option, where the user would order their next cartridge online ahead of time and receive a discount by entering a the code found on the box.
I chose to use recycled chipboard as my material and to screen print the graphics (using only process inks cyan, magenta, yellow and black).
The ink cartridges are packaged separately, allowing the consumer to purchase only the ink that is empty – Black or CMY. The package also provides a simple and quick solution for recycling empty ink cartridges."
September 14, 2010 | 4 Comments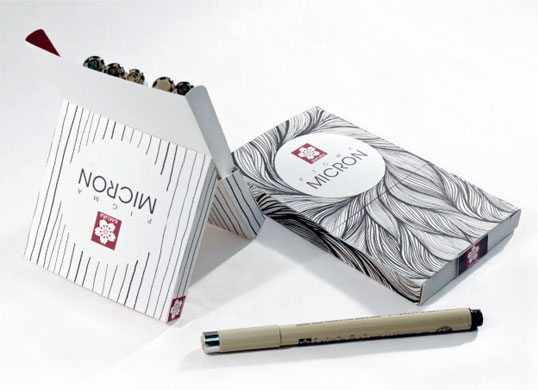 Designed by Koji Minami | Country: United States | Font: ITC Avant Garde Gothic
A redesign to increase the functionality and re-use value of the packaging, which displays the qualities of the product itself.
June 15, 2010 | No Comments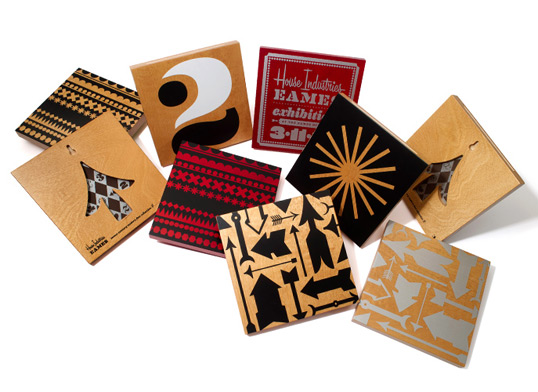 Designed by House Industries | Country: United States | Buy it
"The first copies of Eames Century Modern will endure the rigors of modern parcel delivery systems jealously guarded in a solid chunk of furniture-grade plywood. Hand printed with our signature air-dried inks in 30 versions, each block includes a keyhole so it can stand (or hang) as a 21st century monument to 20th century design principles."
May 17, 2010 | 6 Comments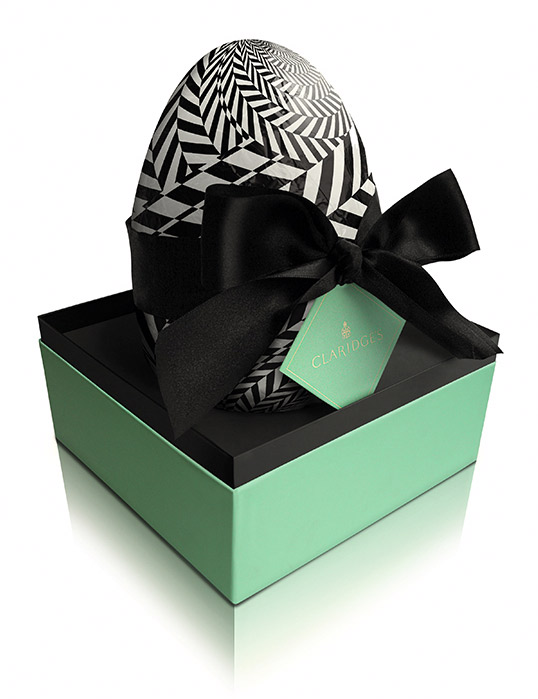 Designed by Construct | Country: United Kingdom
"London design studio Construct has given the branding of London's famous Claridge's hotel a thorough overhaul. Because it is a working hotel with a huge number of items traditionally branded (from teapots and egg cups through to slippers and dressing gowns), Construct's task of not just branding, but implementing a consistent and cohesive sense of identity throughout the hotel and the objects within it was by no means straightforward. In fact, the rollout of the new branding is ongoing throughout this year as there are so many different ideas to implement across a huge range of items.
As well as introducing a sophisticated colour palette of jade, gold, white and black, bold architecturally inspired chevron patterns appear on the inside of bags, envelopes and on various objects, publications and goodies guests at the hotel are lilkely to encounter."
April 16, 2010 | 5 Comments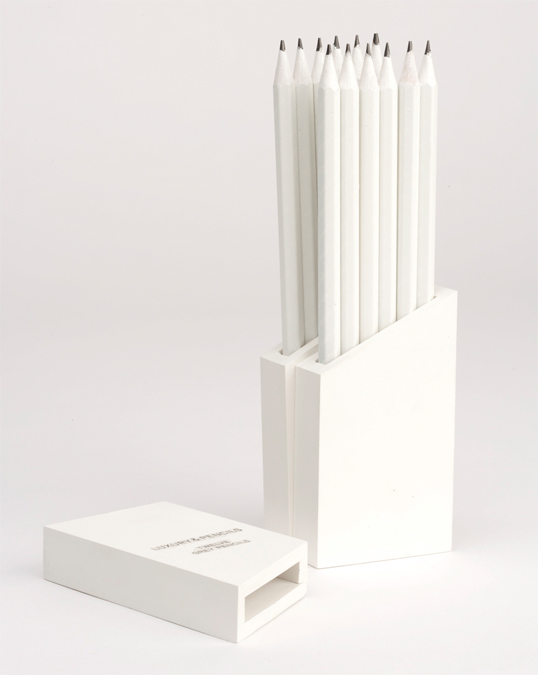 Designed by Swann Marchon | Country: Austria
A packaging concept for HB pencils which doubles as a container and is intended to be displayed on ones' desk. Considering art and design supplies are largely geared towards creative people it is constantly surprising how dreadful their packaging solutions can be. We'd love to see more of this sort of simple, functional design hitting art store shelves in the future. To solve the problem of mandatory labeling, removable cardboard sleeves could be employed.
March 30, 2010 | 2 Comments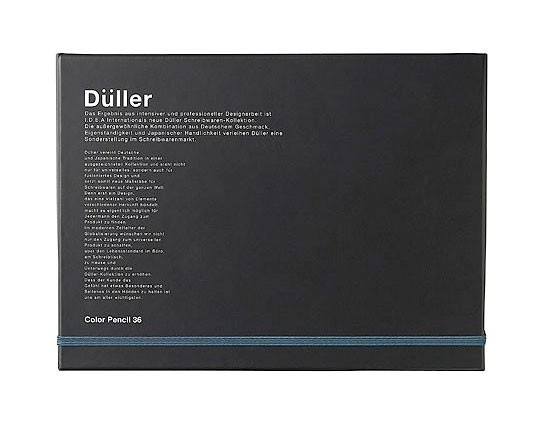 Designed by Naori Miyazaki | Country: Japan
"Düller is Japan­ese designed and pro­duced but takes many of its cues from Ger­man min­i­mal­ism and Bauhaus by valu­ing the phi­los­o­phy that less is more. Düller believes that design has its own evo­lu­tion and that form and func­tion are nat­u­rally selected — in this design world, adding some­thing means nothing."
February 14, 2010 | 8 Comments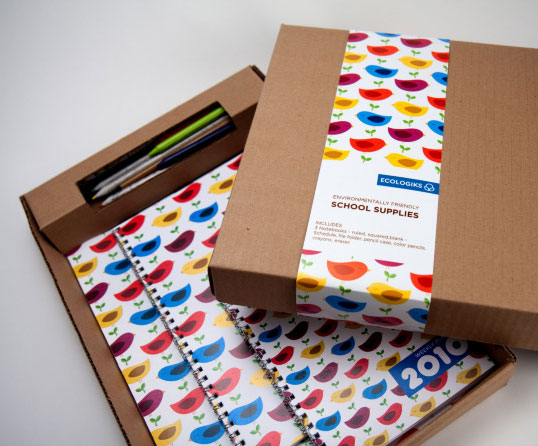 Designed by Marisa Torres | Country: Canada
"Ecologiks is a line of eco-friendly school supplies. Made with recycled and post-consumer materials, Ecologiks presents an alternative to unsustainable, generic or brand name, or otherwise dull school supplies. The brand is inspired and manufactured for children. The package offers a full range of products—mainly school supplies. We intend to offer variety packages that include notebooks, pencil cases, calendars, and other stationery."
December 31, 2009 | 5 Comments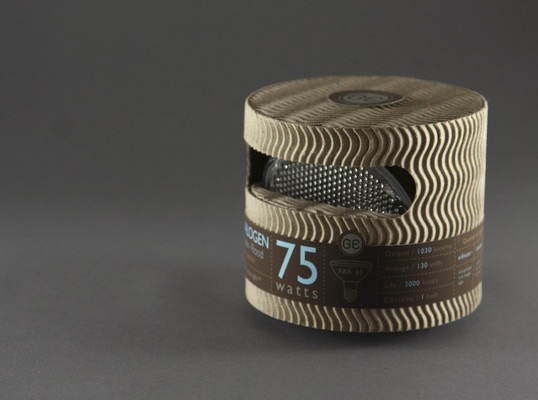 Designed by Mongkol Praneenit | Country: United States
"This is a redesigned for General Electric high-end light bulbs. The package is designed with recycled material to promote sustainability. Information is cleanly organized into a label system to reduce printing over the whole package."