January 21, 2009 | No Comments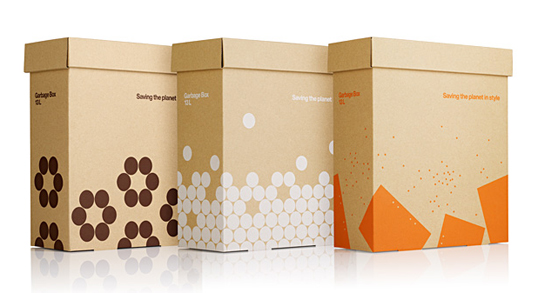 Designed by Stockholm Design Lab | Country: Sweden | Font used: Helvetica
An interesting approach on waste management from Askul.
January 13, 2009 | 1 Comment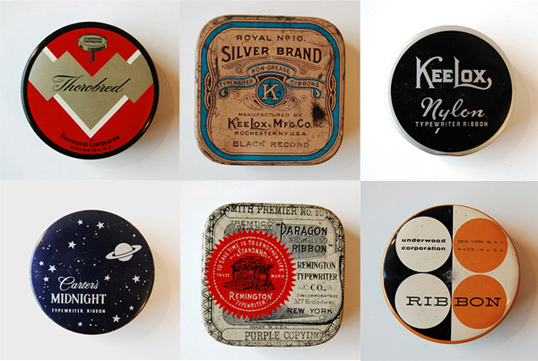 Great vintage typewriter ribbon tins. Check out Janine Vangool's entire collection.
January 11, 2009 | 20 Comments
Designed by David Graas | Country: The Netherlands
"This lamp comes as a box with all parts inside (bulb, plug, cable etc. + manual). You cut top and bottom yourself and then install. The cut out of the lamp shape functions as a graphical image of the lamp that could be inside the box, but is not."
January 10, 2009 | No Comments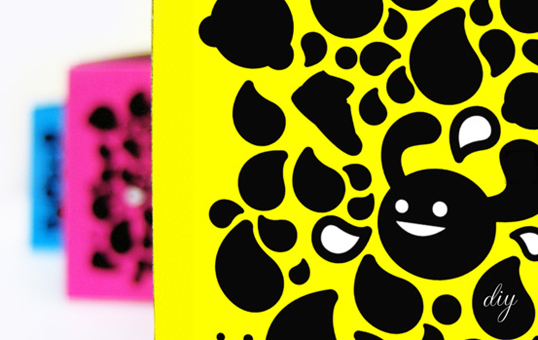 Designed by Esther Chaye | Country: Canada
"Paints come in small parts for the DIY beginner. Using this set of 5 (CMYK + White), he or she can create all the colours of the rainbow for their DIY projects (customization toys, shoes, accessories). A take-home colour wheel/instruction sheet would be given (in-store) plus guide them to an online site further providing the user with additional help. No sweat or tears just mix and paint it."
January 9, 2009 | 3 Comments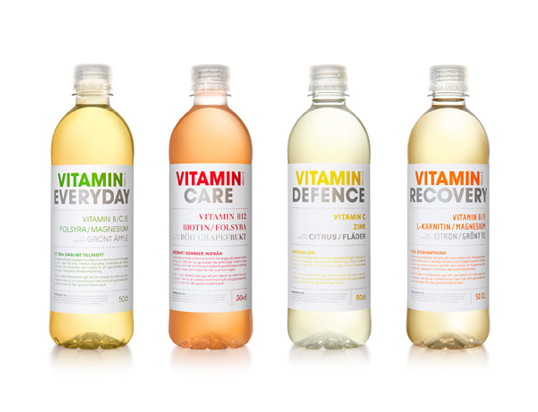 Designed by Neumeister | Country: Sweden | Font used: ITC Avant Garde Gothic.
"Vitamin Well, the successful entrepreneur behind the new functional beverage with the same name, has decided to work with us on a long term basis. A truly healthy relationship! Our part is to add even more energy to the brand, by design."
January 2, 2009 | 6 Comments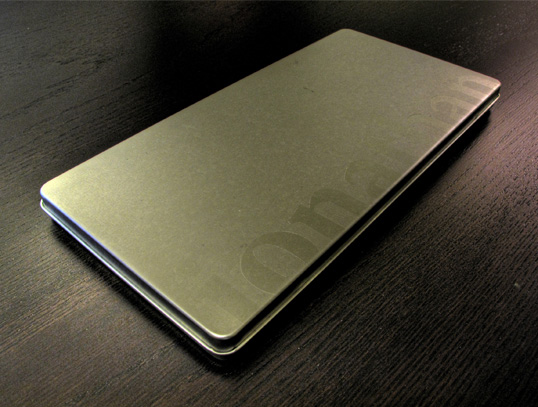 Designed by Jonathan Patterson | Country: United States
"The package is a piece that I send to potential employers that showcases my design work. I produced about 20 pieces that I either send as a precursor to attempting to obtain an interview or as a leave-behind after an interview. In either event, it is designed to help me stand out from everyone else, which it has done very well.
There are about 12 samples of work inside the canister. Each sample gives a brief description of what the project entailed and my role in it. Each work sample also directs the viewer to my website where they can see that particular piece of work in its entirety."
December 24, 2008 | No Comments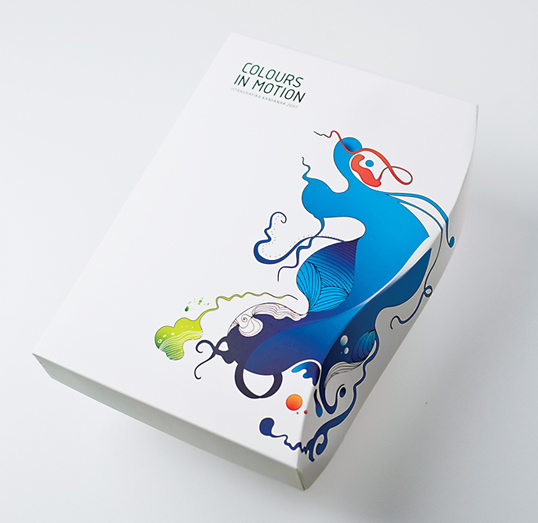 Designed by Bruketa&ZinicOM | Country: Croatia | Fonts used: Isonorm. See also FF Netto
"This is a press kit for a printing house that produces packaging projects. We made it as a cardboard box with innovative construction trying to present all the technical possibilities of the printing house."
November 12, 2008 | 6 Comments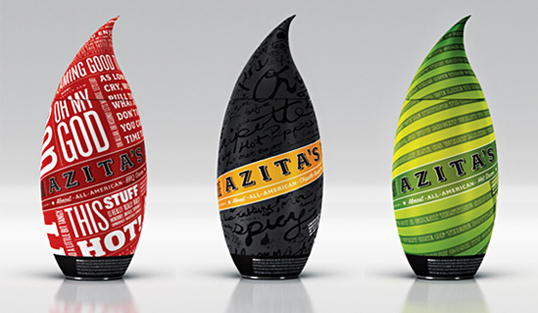 Designed by Michael Freimuth | Country: United States
"The packaging designs for Azita form a system of abstracted flames from their silhouettes; the designs for each is language literally pulled from conversations with Azita and are indicative of the talkative, expressive nature of the chef and her recipes."
October 22, 2008 | No Comments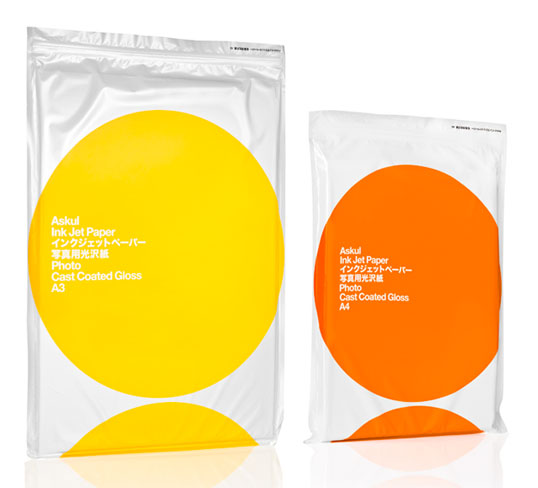 Designed by Stockholm Design Lab | Country: Sweden
I don't think that I could ever become sick of Askul's packaging or design, it's absolutely wonderful. Expect to see more of it here in the coming weeks and months.
"The main objective of the new identity is to increase Askul's competitive power and brand heat in a mature market. The ambition is to mark the introduction of a new era and communicate the evolution of the Askul company."
October 2, 2008 | No Comments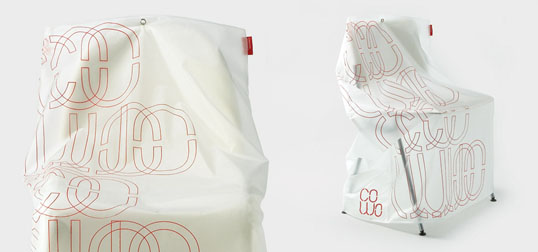 How do you package office chairs? With a slip cover of course. Design Project has come up with a very clean and effective solution for contemporary furniture consultancy Corporate Workspace. I'm not sure what I'd like more, the chair or the cover.