September 21, 2009 | 4 Comments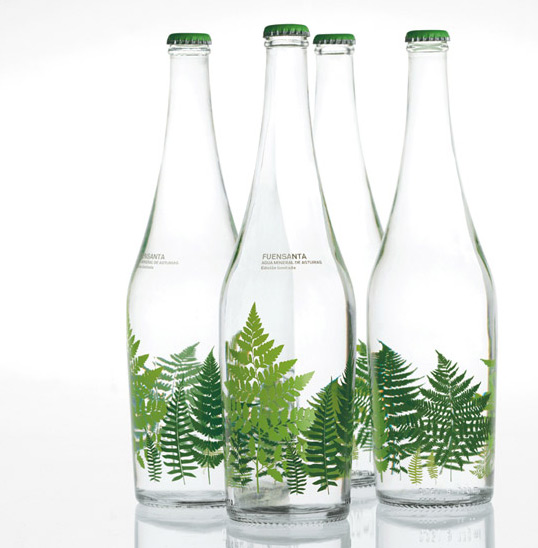 Designed by Pati Nunez Associats | Country: Spain
"Aguas de Fuensanta has commisioned us a series of designes to be printed on 75cl glass bottles and sold in restaurants and gourmet shops.
The aim is to place Fuensanta in the world of designer waters and to reach more 'chic' commerces.
Fuensanta's origin is linked to nature and this is what we wanted to transmit, so we tried to imitate mother nature's way and imagined what would happen to a glass bottle if we left it in a green forest: vegetation would wrap itself around the bottle.
This is the first design of the series, printed in May 2008 in three colours, two green tones and white for typography."
September 21, 2009 | 3 Comments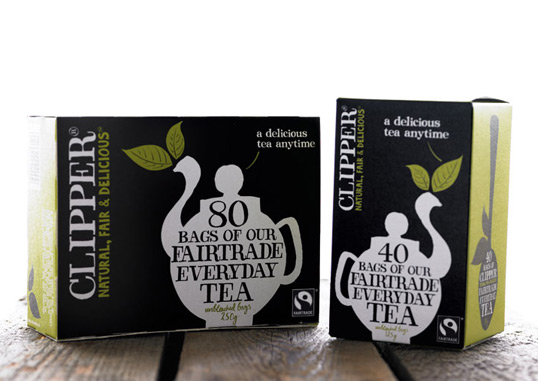 Designed by Big Fish | Country: United Kingdom
Nice hand drawn packaging for Clipper Fair Trade teas.
September 18, 2009 | 8 Comments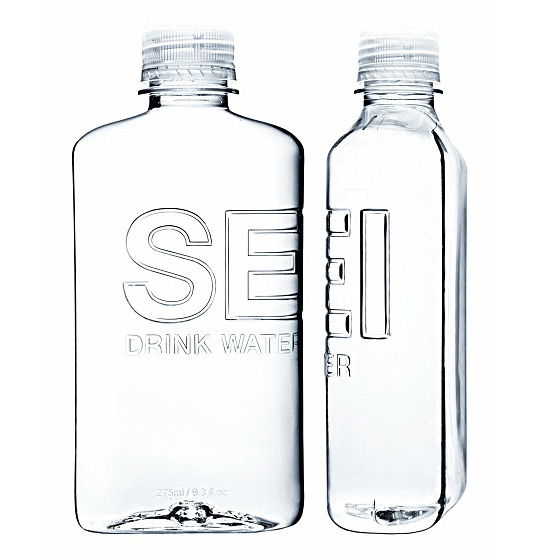 Country: United States | Buy it
"The bottle shape, inspired by the military canteen, is designed around the principle of portability and utilization of space while maintaining a subtle harmony of form and function. The bottle is useful and fashionable; and the taste of SEI natural spring water is pure and crisp."
September 18, 2009 | 7 Comments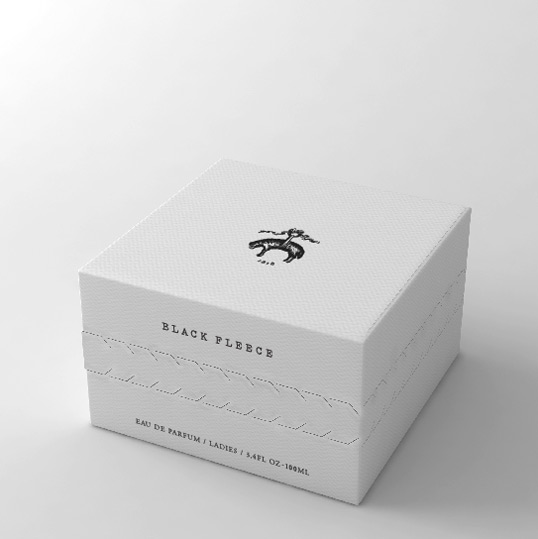 Designed by ESTABLISHED | Country: United States
"This packaging for Brooks Brothers combines the traditional world of fine tailoring with the distinctly forward thinking attitude of Thom Brown's Black Fleece collections. Ceramics and references to office stationary of the 1940s are reinterpreted in a thoroughly modern way. A zip-strip on the secondary packaging tears off to remove all graphics, revealing a pure white inner box, containing layers of cut-out felt and fabric used in suit-making, cushioned around the bottle. This unique way of holding the bottle replaces the usual plastic or cardboard protection generally used, while reflecting the heritage of the brand in tailoring."
September 17, 2009 | 5 Comments
Designed by coarse | Country: Hong Kong | Buy it
coarse is a Hong Kong based brand that creates vinyl statues that have gained an increasing worldwide presence amongst art toy and fine arts collectors. The German artist duo behind the brand are Mark Landwehr and Sven Waschk. Their work includes photography, prints and objects, combining all aspects to create holistic pieces of art. Pieces that convey an alternate reality. A fiction brand.
September 16, 2009 | 4 Comments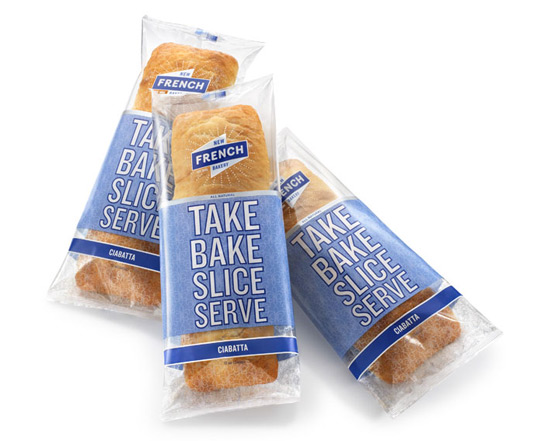 Designed by Duffy & Partners | Country: United States | Buy it
"Duffy & Partners, the internationally recognized branding and design firm, announces the addition of another client to its culinary portfolio. New French Bakery, makers of Artisan breads in the grocery, retail, food service and restaurant markets, tapped Duffy & Partners to redesign the bakery's brand, identity and packaging. With an opportunity to differentiate the New French brand, the new logo and design language provide a graphic impact in the chaotic visual arena of the market.
September 16, 2009 | No Comments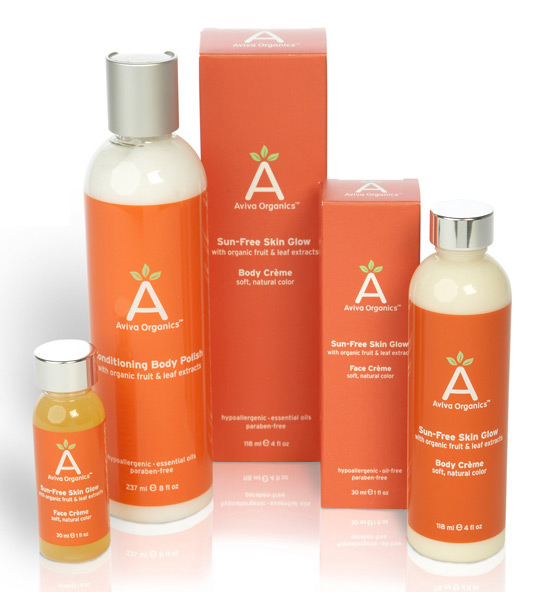 Designed by Stage | Country: United States
"Aviva Labs (AL), a sunless tanning solution manufacturer had a successful (non-organic) wholesale business. With an organic formula in the works AL wanted to extend sales to higher end retailers.
September 15, 2009 | No Comments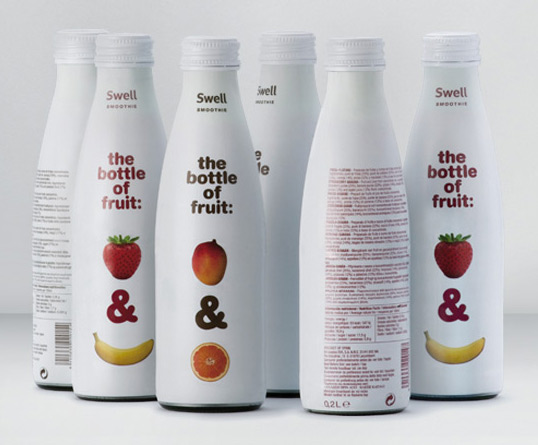 Designed by Ruiz+Company | Country: Spain
Clean, simple and appealing work from Ruiz+Company for Swell smoothies and iced teas.
September 15, 2009 | 4 Comments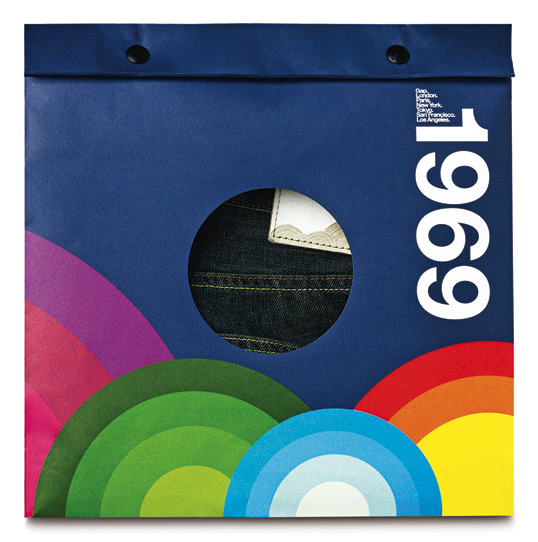 Designed by GAP Studios | Country: United Kingdom
"San Francisco, summer 1969, Doris & Don Fisher created GAP with the simple idea of "jeans and disc", a place for everyone to find a great fitting pair of jeans. 40 years on, GAP 1969 concept store in Kingly Court celebrates this heritage with a collection of exclusive denim styles, T shirts, and designer collaborations. 69 units of each only. Each pair is packaged in a 12 Inch Gap 1969 record sleeve."
September 15, 2009 | 1 Comment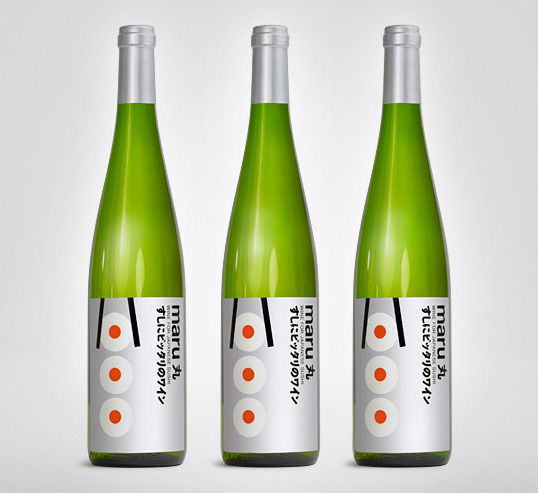 Designed by Silver | Country: Sweden
"Maru means circle in Japanese. And the Alsace wine that V&S Wine has produced for sushi lovers is as well balanced as a circles shape. The product names was a part of the assignment. This design gained Silver a nomination in the European competition EPICA."