March 12, 2018 | No Comments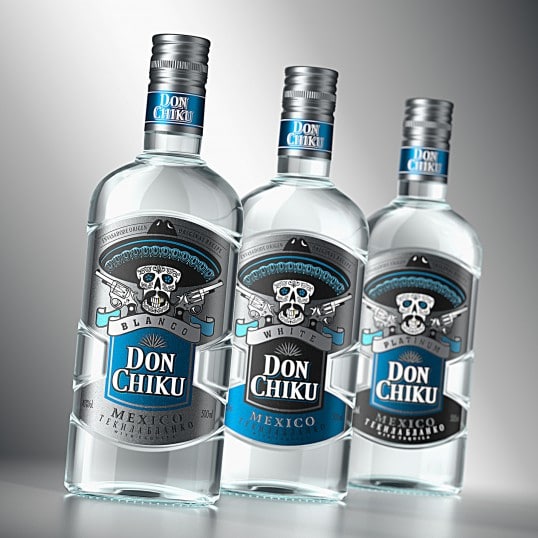 Designed by ShumiLoveDesign | Country: Moldova
"The primary source of inspiration was the distinct Mexican graphic style associated with the Dias de los Muertos. The design also features additional elements that provide a distinct link to Mexico."
January 29, 2018 | No Comments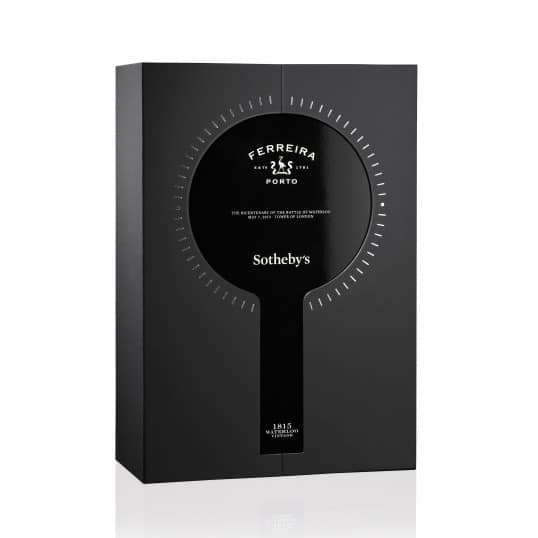 Designed by Omdesign | Country: Portugal
"The Portuguese advertising agency Omdesign was entirely responsible for the creativity and production of the unique and exclusive edition of the gift pack Porto Ferreira – Waterloo Vintage 1815."
March 8, 2016 | No Comments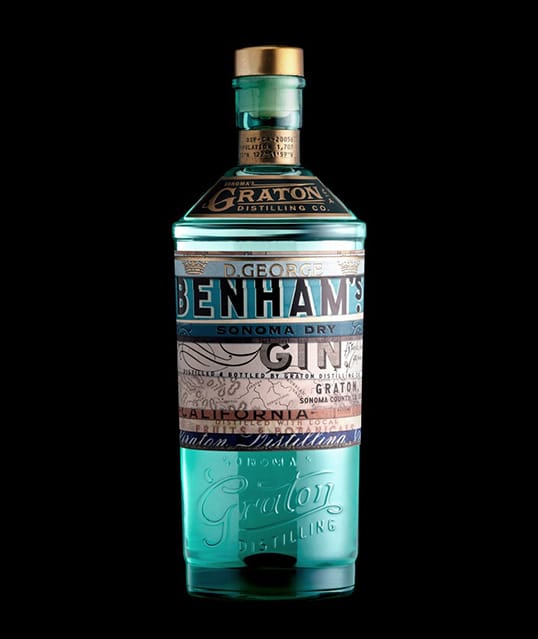 Designed by Stranger & Stranger | Country: United States
"Sonoma's West County is known for the sea glass on it's beaches and the local artists who re-use found materials in their work. We thought Sonoma Dry best defined this distinctive gin made from local ingredients."
March 8, 2016 | No Comments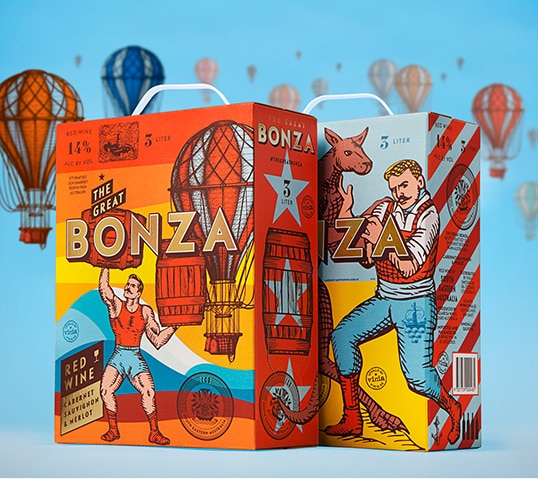 Designed by United Power | Country: Sweden
"Bonza is an Australian expression that describes the feeling that spread through the body before you exclaim "hurray!". Something is bonza if it is superb and amazing, but at the same time laid back and relaxed. People and places can be bonza. This wine is. Therefore, it was namned The Great Bonza. The wine is produced in Australia by renowned Quarisa Wines, and it is powerful and nuanced, with hints of black currant, black cherry, licorice and coffee.
For the design the client wanted something playful and colorful. We got catchwords like: cheerful and retro. The latter, as producer John got a retro feel of the name. The client also wanted to relate to the Australian origin.
So we thought: since the wine is powerful in flavour, and The Great Bonza is a quirky name for a wine – why not use a quirky Australian circus? The design is playful with a nod to the classic image of the boxing kangaroo. We chose happy and bright colors that are perhaps a little unexpected in the context. We wanted the box to stand out on the shelf, but also add to the atmosphere at the dinner table – a truly colorful exterior for a truly colorful wine."
March 8, 2016 | 1 Comment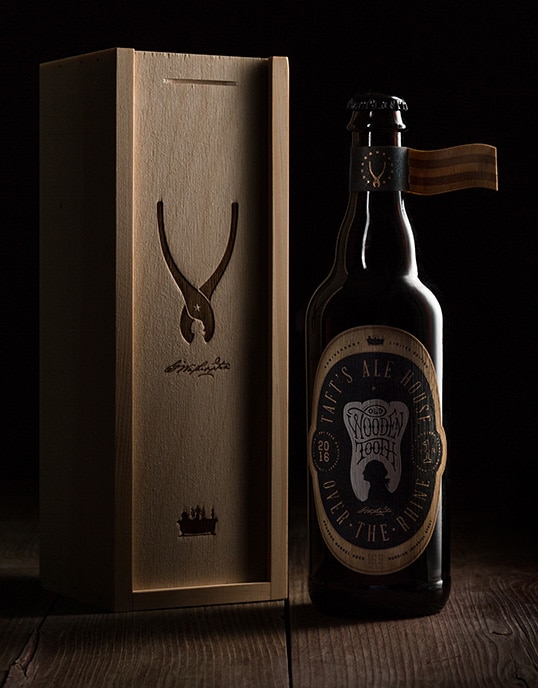 Designed by One Trick Pony | Country: United States
"To celebrate it's first anniversary, Taft's Ale House in the Over-the-Rhine neighborhood of Cincinnati releases Old Wooden Tooth – a limited-edition Russian Imperial Stout that has been aging in bourbon barrels since the ale house opened last year.
Taft's design shop, 1 Trick Pony, teamed up with the folks at Steinhauser, a family owned custom label printer just across the river in Kentucky that specializes in beer and spirits labels. Each 500mL bottle comes packaged in a custom branded wooden box and features a neck flag and label that are custom printed with 9 colors including a metallic copper ink on a cherry veneer label."
February 11, 2016 | 1 Comment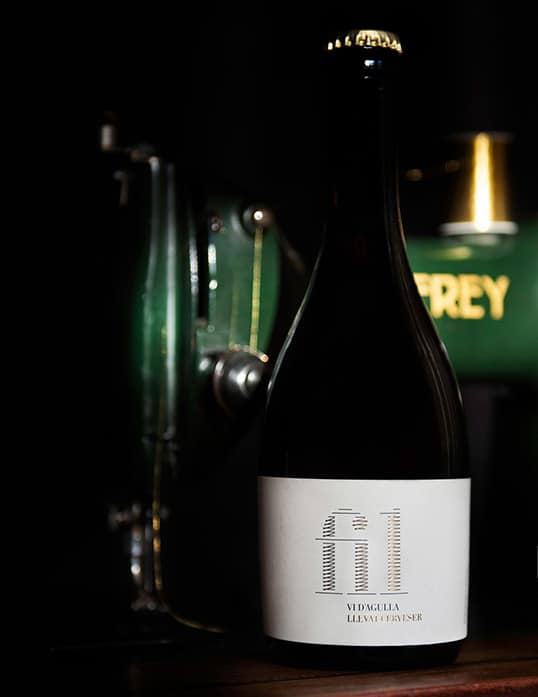 Designed by Senyor Estudi | Country: Spain
"A fine line separates the worlds of wine and beer. Fil is a seam stitched between these two worlds. A sparkling wine made with a type of yeast typically used for brewing beer.
The natural formation of bubbles produced by bottle fermentation manifests itself in a multitude of threads of tiny bubbles that give their name to 'vi d'agulla,' literally 'needle wine' – subtle and persistent on the tongue and the palate.
The name 'Fil' means 'thread' in Catalan."
February 1, 2016 | No Comments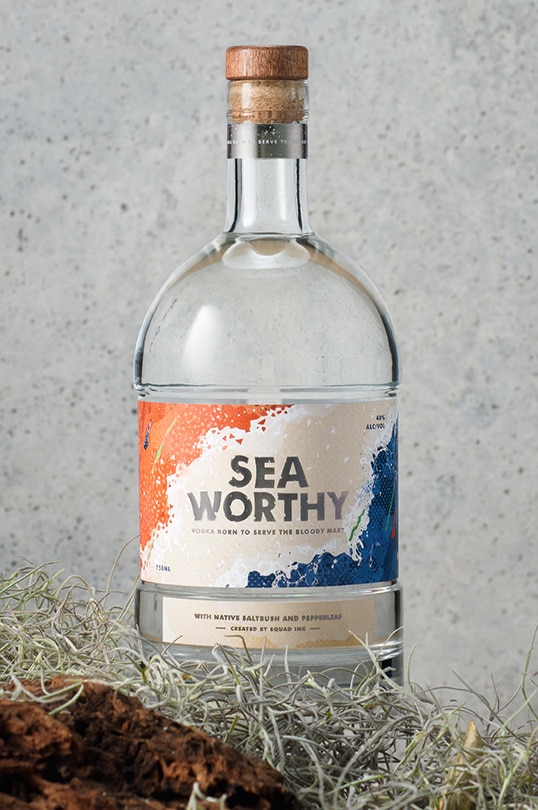 Designed by Squad Ink | Country: Australia
"We constantly find ourselves dreaming up product ideas that bridge the gap between design and product development. Seaworthy Vodka is one of those ideas that we're proud has made it off the pages in our scrapbook and into production!
Inspired by the Australian seaside and the glorious Bloody Mary cocktail –Seaworthy's unique taste profile is navigated by the native Australian botanicals of Saltbush (recalling sea-like flavours), Dorrigo Pepperleaf, Lemon Myrtle and Coriander seed.
Seaworthy explores the relationship between land and sea: Two powerful forces coming together to represent the creation of something intriguing and exciting through the complex profile of earthy spice and salty, sweet sea flavour notes. We captured the energy and drama of land and sea colliding through a striking illustration applied to a full circumference bottle label that draws in consumers from all angles."
January 27, 2016 | No Comments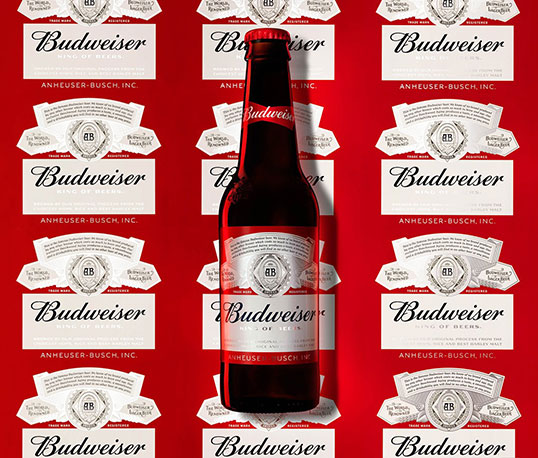 Designed by jkr | Country: United States
"People gravitate towards brands that have a unique story to tell, and few have as rich a history as Budweiser. Since 1876, the brand has represented uncompromising quality and relentless ambition, reflected through the craft and care that goes into brewing every beer. Our task was to capture this spirit through design.
Recognising that it was time to align the brand identity with the beer itself, Budweiser partnered with our NYC team to refresh their packaging and visual identity. Starting with an exploration of the brand's history, we uncovered the depth of Budweiser's rich iconography. We then sweated the details, working alongside the world's best to craft each element by hand.
From there, we created two bespoke typefaces to communicate the brand's principles and a simplified bow tie icon to deliver a more contemporary identity for today's audience."
January 18, 2016 | No Comments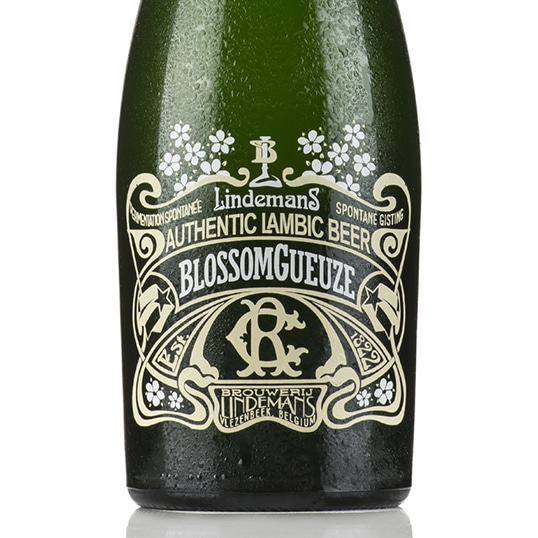 Designed Thirst | Country: United Kingdom
"BlossomGueuze is the latest edition to Lindemans Botanical range.
BlossomGueuze is 2 to 3 year old lambic aged in wood, blended with 12 month old lambic and elderflower. After refermentation in the bottle this gueuze has a golden colour and combines the sour taste of lambic with the natural and fresh aromas of elderflower.
"It's an ideal aperitif and also combines well with various ingredients such as oysters, fish, pheasant or spring chicken." Thomas Locus, chef-owner of the excellent Michelin-starred restaurant Bistro Margaux.
The design is screen printed directly to the glass of the champagne style bottle."
January 7, 2016 | No Comments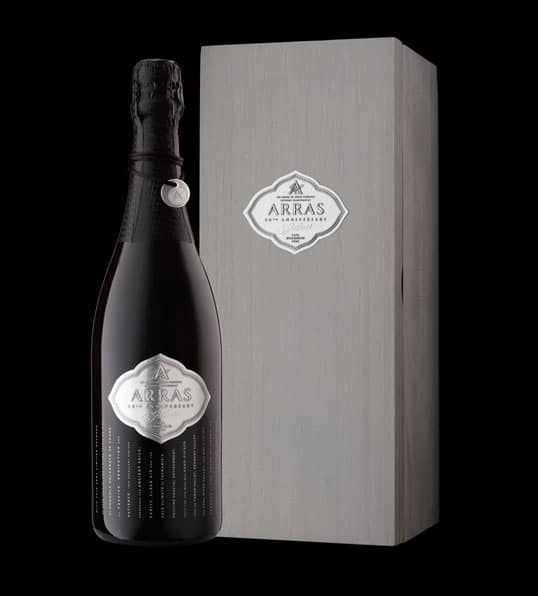 Designed by Stranger & Stranger | Country: United Kingdom
"1998 House of Arras 20th Anniversary Late Disgorged, an extremely rare and coveted limited edition – to drive awareness for the House of Arras and celebrate 20 years of passion, dedication and patience. 300 bottles and a price tag of  $350 AUS each."