October 1, 2009 | 1 Comment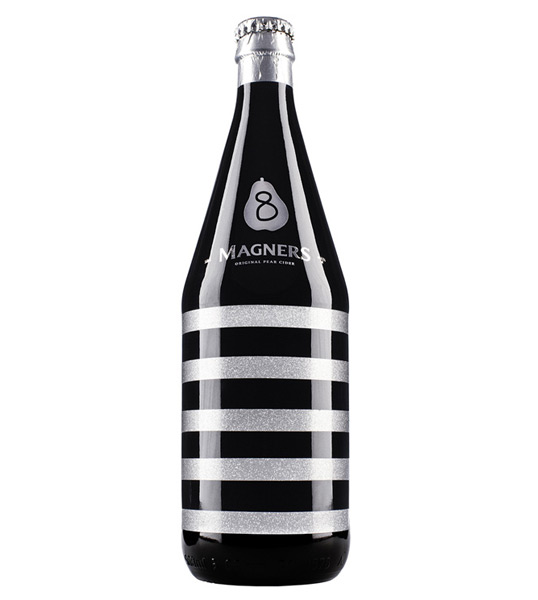 Designed by Cake | Country: United Kingdom
"Magners have created an exclusive new 'Bungalow 8' edition of Magners Pear cider, just 500 bottles have been produced, available now, only at Bunglaow 8 London. The new design was created for Magners by their brand entertainment agency, Cake.
September 28, 2009 | 2 Comments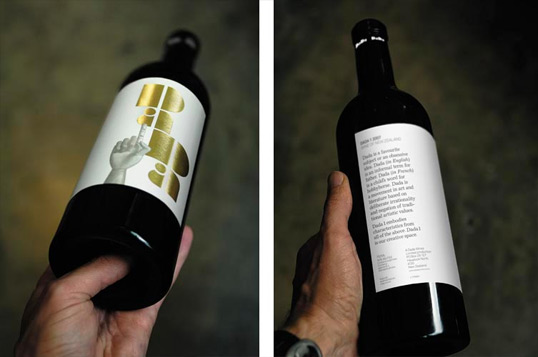 Designed by Inhouse Design | Country: New Zealand | Buy it
"The Dada movement was a huge source of inspiration to the design of this top end boutique wine package. Typographically we settled on Braggadocio, a strange hybrid with characteristics of both sans serif and modern faces; and it belongs very much to its time. Like high society in the 1920's, it should not be taken too seriously. But don't be fooled – this juice is the real deal!"
September 26, 2009 | No Comments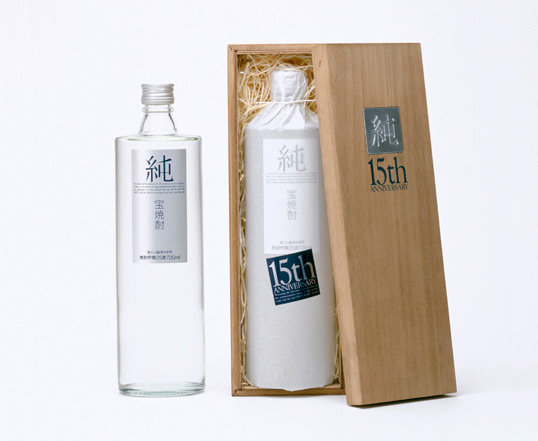 Designed by Taku Satoh Design Office | Country: Japan
Beautiful attention to detail in this package design from Japan's Taku Satoh Design Office.
September 24, 2009 | 7 Comments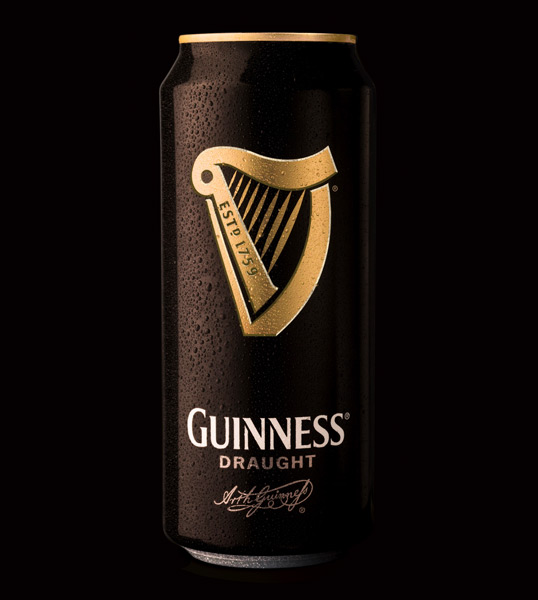 Designed by jkr | Country: United Kingdom
I've always been a fan of Guinness' clean and simple design, a look that stands out amongst the plethora of offerings within the beer market. To coincide with the 250th anniversary (250 years!) of the brand, jkr has made an already great design even better.
September 24, 2009 | No Comments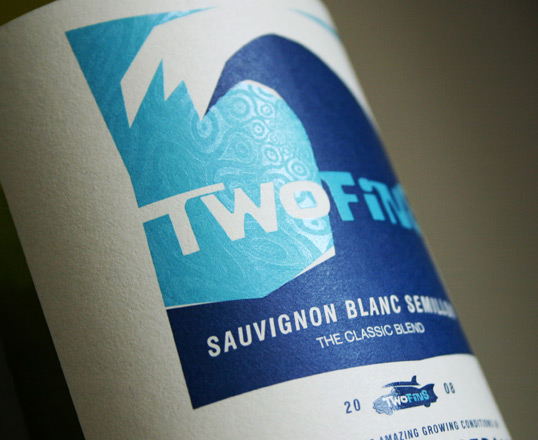 Designed by Public Creative | Country: Australia
"As a full-service brand design consultancy, Public Creative develop new brands and transform existing brands to work for new markets. Howard Park Wines releases Two Fins, a fresh, drink-now range of wines. Public designed the nich lifestyle brand, unashamedly inspired by nostalgic 60s surf poster art."
September 22, 2009 | 3 Comments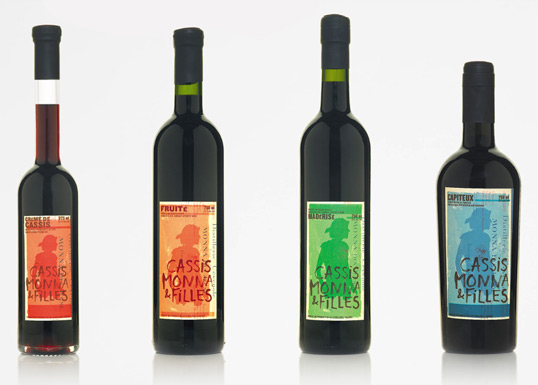 Designed by Orangetango | Country: Canada
September 15, 2009 | 1 Comment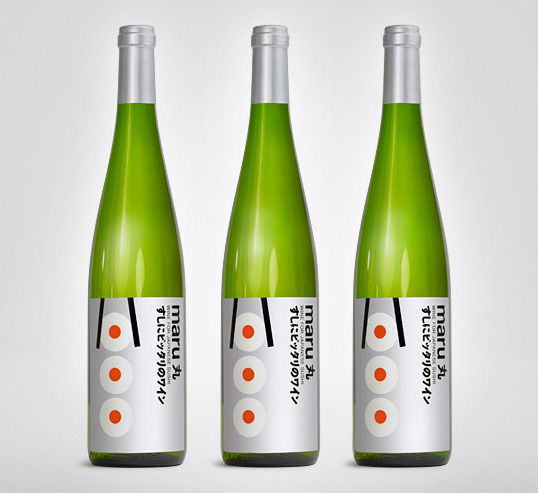 Designed by Silver | Country: Sweden
"Maru means circle in Japanese. And the Alsace wine that V&S Wine has produced for sushi lovers is as well balanced as a circles shape. The product names was a part of the assignment. This design gained Silver a nomination in the European competition EPICA."
September 6, 2009 | 3 Comments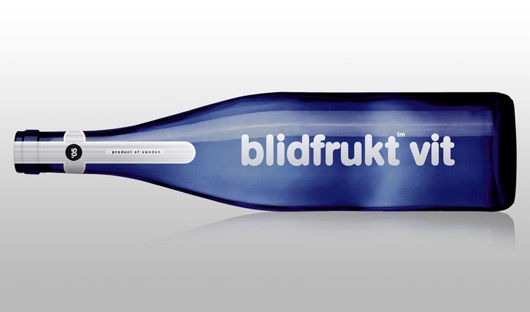 Designed by Lowres | Country: The Netherlands
"The packaging of the product – white wine from Sweden is totally based on Swedish characteristics. The cross from the Swedish flag, the color of the glass and the poetic name of the wine – which is also a bit in contrast with the rough Swedish landscape."
September 4, 2009 | 4 Comments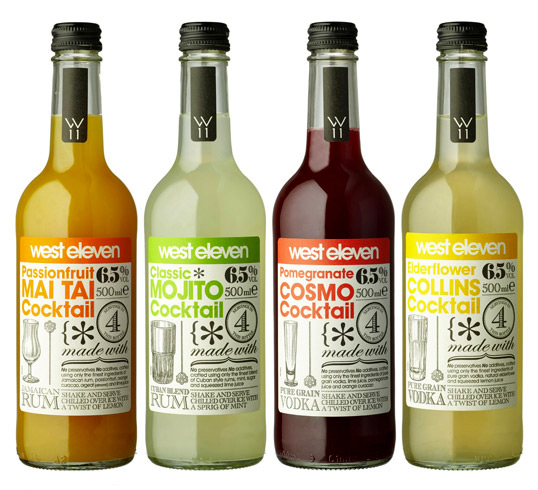 "West Eleven Cocktails, created by leading mixologist Ben Reed are the first Real Cocktails Bottled. They are made with real fruit, the highest quality mixers and spirits, and contain no additives or preservatives."
September 3, 2009 | 3 Comments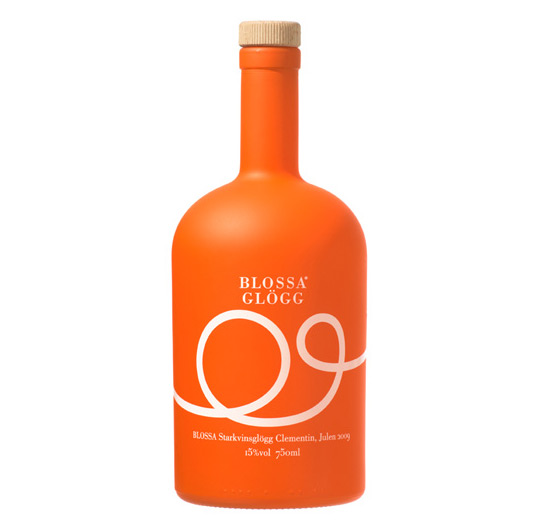 Designed by BVD (Blidholm Vagnemark Design) | Country: Sweden | Font: Bodoni
"For the seventh year since the premiere for Blossa annual edition mulled wine, BVD is now introducing this year's edition. The taste is of clementines, imparting the traditional Christmas feeling combined with a vigorous freshness, which is also reflected in the intense orange colour of the bottle. The decor unites the figures 0 and 9 into something that looks like icing on a Christimas biscut or the trace of a skate blade on winters ice.