January 5, 2012 | 4 Comments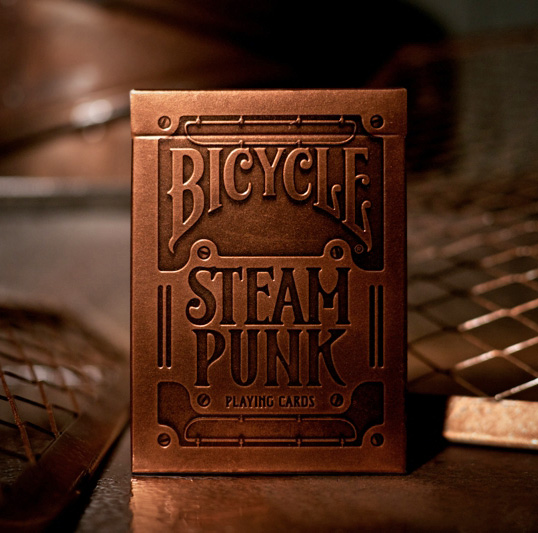 Designed by Alex Beltechi | Country: Romania
"Ripped from the pages of science fiction, the gears are turning, the steam is pumping, and the playing cards were finally born. It wasn't easy. theory11 made the bronze paper from scratch in order to perfectly print the ink that covers its surface in 19th century Victorian machinery. The boldly stamped, debossed elements cast shadows to create a perspective of depth and weight."
November 17, 2011 | 9 Comments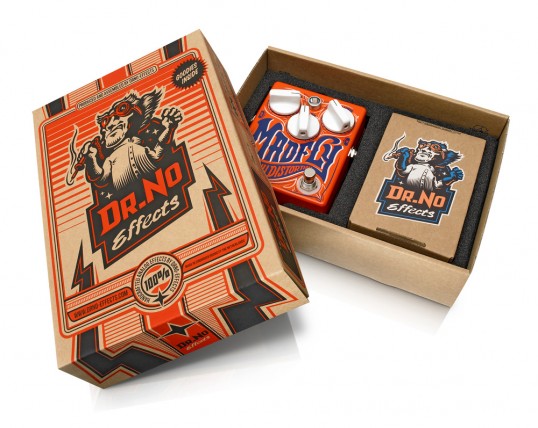 Designed by BoomArtwork | Country: The Netherlands
"I created the logo artwork and packaging design for DrNo Effects, a range of vintage guitar effect pedals. It has been an absolute pleasure to work on this job as I always love to mix graphic design, custom lettering and illustration.
This project had all of these elements. I started by doing rough sketches, and created six different vintage styles, one for each guitar effect. Within each artwork, I tried to reflect the sound and style of the effect. I created custom letters to make,
every effect is unique and special. Finally, I placed the sketches in Illustrator, traced them and added colour."
November 9, 2011 | 11 Comments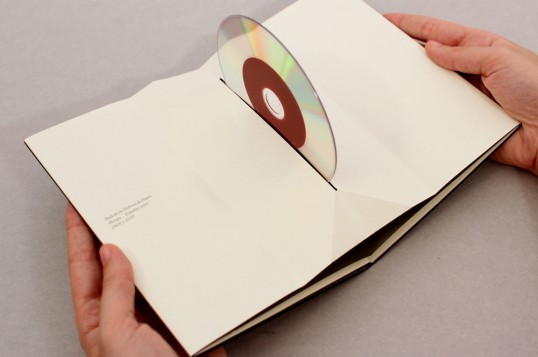 Designed by Mucho | Country: Spain
"DVD packaging for Pago de los Capellanes, a special winery from Spain. It was a quite simple idea, but a dificult work through process. The sun comes out at Pago de los Capellanes vineyards."
September 28, 2011 | 8 Comments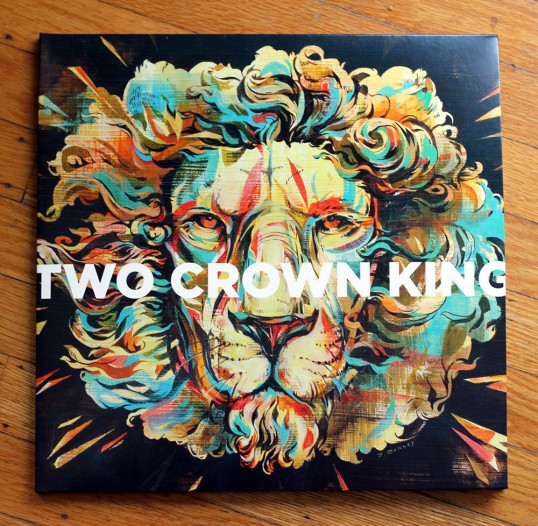 Designed by Poly | Illustration: Jaqui Oakley | Country: Canada
"Jacqui Oakley was commissioned to produce some cover artwork for Two Crown King's debut EP & we couldn't pass up the chance to design a home for her astounding lion painting. We created a bright & in-your-face design for the the 12″ & CD gatefold packaging, with colours & textures suggested by elements of Jacqui's piece. We're happy to have given TCK a visual identity that they can run with while promoting the record."
September 15, 2011 | 1 Comment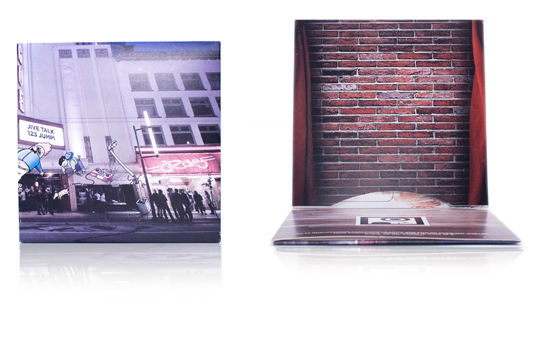 Designed by Rethink | Country: Canada
"This interactive CD package was designed for Jive Talk's latest album '123 Jump!'. To enhance fans' experience with the band, we created an online animated experience using Augmented Reality and Quick Response codes.
Fold the CD case to form the stage and scan the AR code to start the band's "live" animated performance. Watch the animated Jive Talk members perform their title track, "123 Jump!".
The inner booklet shows each of the four band members. Scan the QR markers, place your Smart Phone over the band members' mouths and watch the guys sing their music! Try experimenting with the music by scanning the band members at different times to remix the song, or break the song down and listen to each member individually."
September 1, 2011 | 5 Comments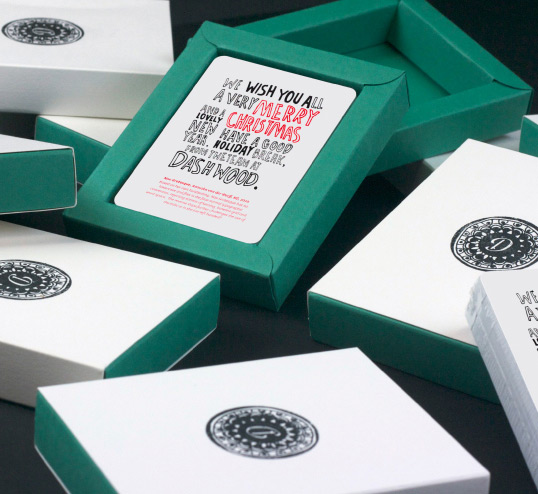 Designed by Dashwood | Country: New Zealand
A deck of cards inspired by Dashwood's passion for typography. Each card featuring a letterform and copy briefly discussing an aspect of the particular typeface. Not just the usual who, what and when, but interesting usage and opinion.
The face cards were all illustrated by Dashwood with each character being based on one of their team, including Hamish Meikle, Creative Director and Andrew Gair, Managing Director being the two 'jokers'.
Cards were sent to all of Dashwood's clients and suppliers as a Christmas gift. Following the Dashwood tradition of 'useful holiday gifts', playing cards were the perfect item for a Kiwi summer holiday.
August 19, 2011 | 1 Comment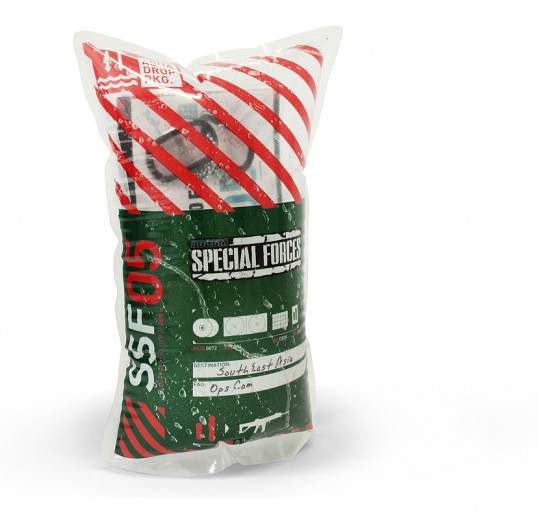 Designed by GR/DD | Country: United Kingdom
Brief: In conjunction with the release of third person military shooter SOCOM Special Forces for the PlayStation 3, GR/DD has created this unique media kit. The premise of the game revolves around a revolutionary army that has seized control of one of the world's most vital waterways; threatening to disrupt the global economy. Your mission is to step into the well-worn boots of the Ops Com, a NATO Operations Commander of an elite, five-man squad and eliminate the threat.
Design: GR/DD has designed a unique inflatable, limited edition media kit that includes a set of documents designed to show off the game's unique features, such as it's PlayStation Move control and stunning 3D graphics, as well as housing both a game and asset disc. The design concept stems from the premise of the game itself, designed as an "Aqua Drop Package" dropped from the air and inflated on impact with the waterway, protecting the briefing documents within from the elements and surrounding water. Weapons chart, Move controller instructions, map, surveillance photos, game and assets disc and dog tags form the contents of this military themed briefing package.
July 23, 2011 | No Comments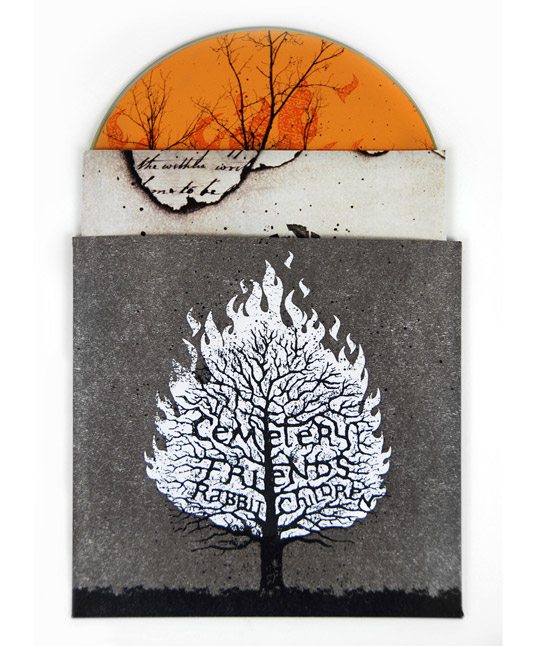 Designed by Brian Danaher | Country: United States
"The CD package may be on the decline but that decline also creates an opportunity to stand out. For their new EP, Rabbit Children wanted to create a package that could be used as both a self promotion tool and appeal to their fan base. The limited edition letterpress printed package, which includes an insert with illustrations inspired by the band's lyrics, was sent to music journalists and bloggers, radio stations and concert promoters. The packaging helped create awareness for the new release by standing out from the generic CD comps and digital download codes typically sent by most labels."
July 17, 2011 | 3 Comments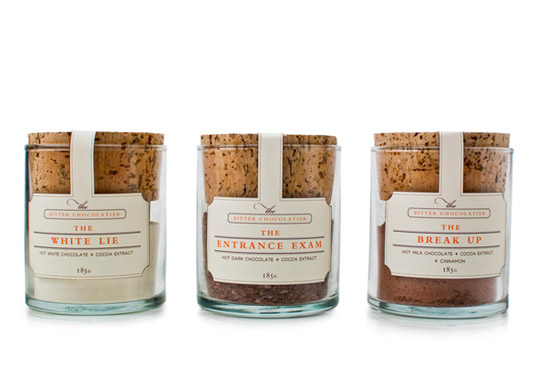 Designed by Miguel Molina | Country: Canada
"Brief: Create a sophisticated identity and packaging that reflect The Bitter Chocolatier's luxury offering and ironic humour.
Solution: The brand has an edge. The elegant look contrasts sharply with its ironic humour. Poking fun at himself, The Bitter Chocolatier tells his tales of misfortune throughout his life through the different flavours. The product differentiates itself from other brands while entertaining the consumer."
July 8, 2011 | No Comments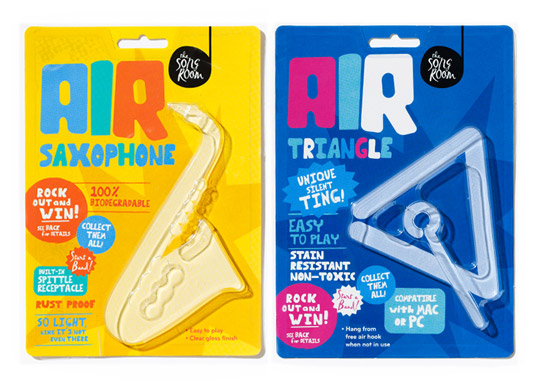 Designed by Designworks | Country: Australia
"The Song Room is a charitable organisation who help ensure that underprivileged schools can allow their students to partake in creativity as part of their set curriculum.
As well as rebranding the identity for The Song Room, Designworks Melbourne was also involved in designing the packaging of Air instruments as part of The Song Room's Play Air Campaign. The campaign, which helped raise money for the organisation, also received this years State Award for the Fundraising Institute of Australia's National Awards for Excellence in Fundraising and is now nominated for a Cannes Lions award for Promo & Activation."