September 15, 2010 | 3 Comments
Designed by Fastway | Country: Russia
"One year after the release of energy saving bulbs Gauss has begun to produce LED bulbs and lighting based on future technologies. A good product without appropriate packaging is like a city without traffic jams or the President without twitter.
On the basis of color temperature the package boxes are divided into cold, warm and neutral. The quantity of diods is visualised too. Bulbs and lamps are like the happy couple — always together, but need different clothes. Everything is clear and clean — no ideal homes and "New!" signs.
The big LED family members have already settled all over the supermarkets."
September 9, 2010 | 1 Comment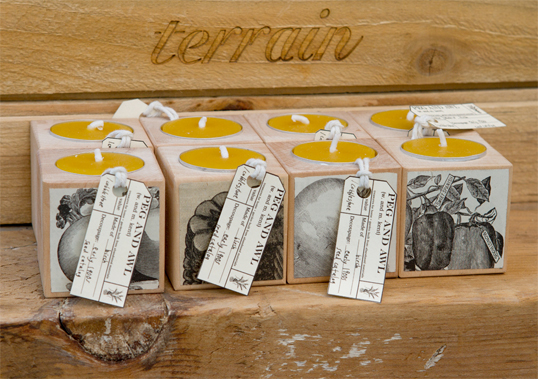 Designed by Margaux + Walter Kent | Country: United States
Decorative labels cut from old engravings cover the wood holding the candle, which acts as both package and product. An off-white, partially handwritten tag provides the hand crafted feel the company wants to communicate.
September 8, 2010 | 2 Comments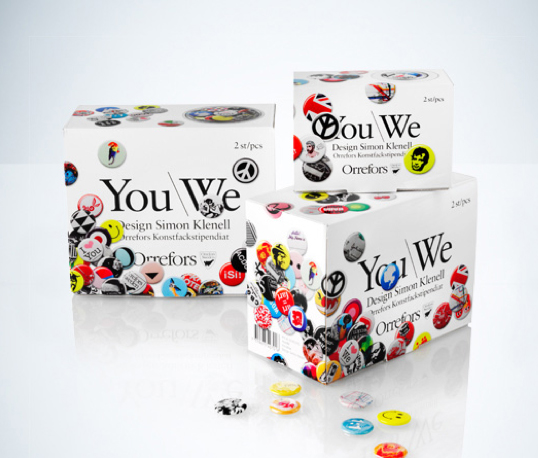 Designed by Neumeister | Country: Sweden
"Input: Orrefors is associated around the world with unique glass articles, art glass, and custom glass. A classic Swedish design company. This time, how ever, the designer was a student of University College of Arts, Crafts and Design in Stockholm and with his series You/We he wanted to attach a younger target group.
Output: The Design solution emphasizes the idea of us being individuals, but at the same time always part of a family, group… crowd. Choosing pins as the classic young symbol of sharing an opinion or liking. To quote Cassius Clay: "Me, you… we." In general a modern design solution for a glass that is supposed to have a life outside of the cabinet.
Outcome: You/We has recently been launched in stores all over the world and received a great deal of attention."
August 12, 2010 | 12 Comments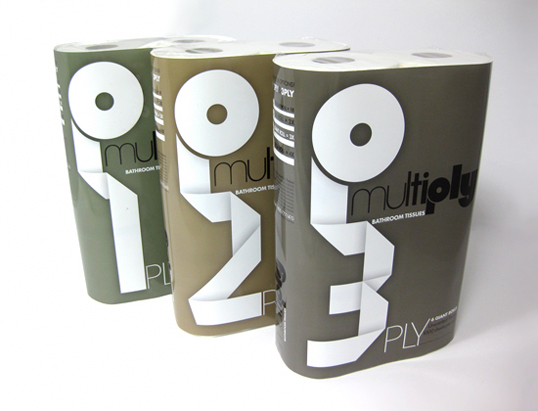 Designed by Ekta Mody | Country: United States
"The assignment was to design the branding and package for a challenging consumer product. I chose toilet paper as a majority of consumers including myself struggle most often to find the details of the thickness/quality on the product package. My research showed me that most existing packages focus on the brand name, soft colors and comforting graphics, thereby making it difficult for the onlooker to get important details regarding the product from a distance.
I named the brand MULTIPLY, as toilet paper is available in a variety of thicknesses or plies that increase the hygiene and comfort value. Attempting to solve the simple issue of convenience for the buyer, I decided to focus on the info graphic 1ply, 2ply and 3ply. This series of 3 packs clearly identifies each quality at a single glance on the shelf while indicating the product itself through the visual language."
August 6, 2010 | 4 Comments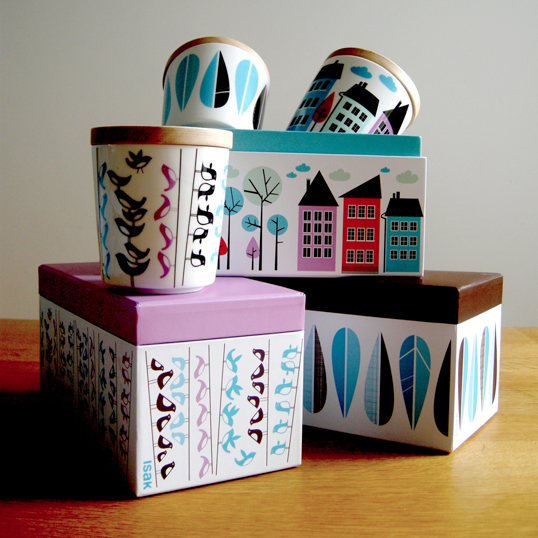 Designed by ISAK | Country: United Kingdom
"We wanted to have smart and re-usable gift packaging for our cups, pretty enough for people to actually save them and to want to use them again. That's why the text is located at the bottom and they have a decorative pattern all around. The insert that holds the cups in the box is removable."
August 3, 2010 | 4 Comments
Designed by Sophie Greve | Country: Germany
"Laundry Bag is a line of high class detergent. During research I found out that a vast amount of all detergent packaging is completely overloaded with colours, typography and additional information. The elegant design of "Laundry Bag" not only tells you for which fabric it is used, but also shows it. The letters are filled with different kinds of fabric to show immediately for what kind of material it should be used."
August 2, 2010 | 6 Comments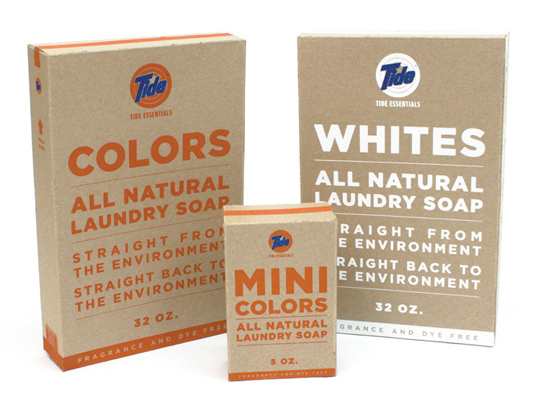 Designed by Stu Taylor | Country: United States
"Environmentally friendly laundry soap that uses only what is necessary to get your clothes fresh and clean while keeping the ecological impact low."
July 26, 2010 | 4 Comments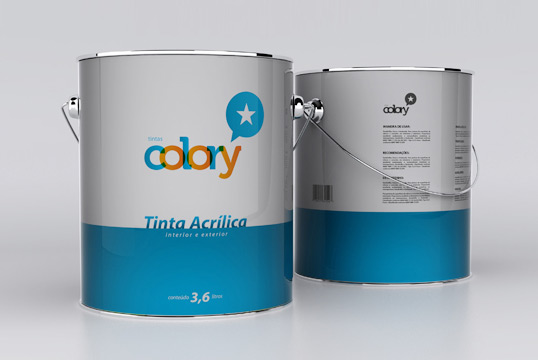 Designed by Gilnei Silva | Country: Brazil
Colory is a packaging concept from Brazilian designer Gilnei Silva. The colors on each can are used to identify the different type of paint bases, acrylic, oil, etc.
July 13, 2010 | 1 Comment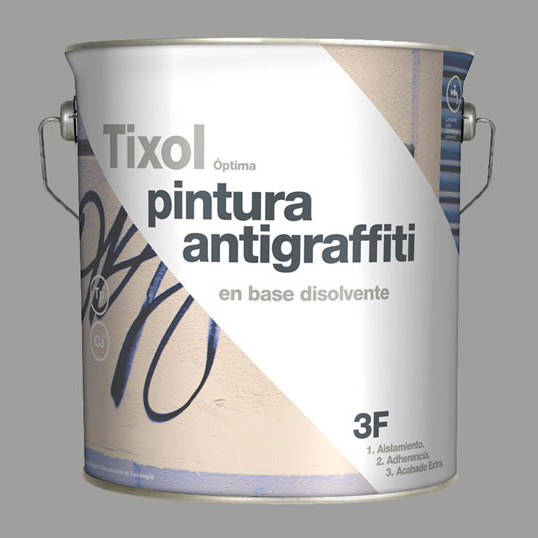 Designed by Eduardo del Fraile | Country: Spain
"Tixol presented a range of white insulating treatments with different finishes. The graphic concept represents the action of the paint once it has been used over different backgrounds; the diagonal white line represents the final finish of the product.
The client put a well-known American brand as an example of the furthest they wanted to go. The graphic solution had nothing to do with the recommended brand but, when Tixol presented its new range of products at an international fair, said brand approached their stand to congratulate them on the presentation of their new products."
June 24, 2010 | No Comments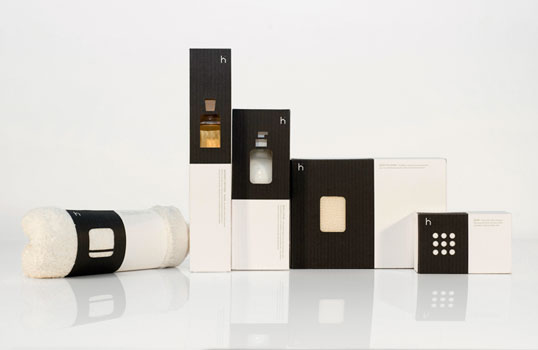 Designed by Wai Lun Wong | Country: Australia
Incredible work from this third year design student from Hong Kong who is currently based at RMIT in Melbourne, Australia.
"Ware House is an industrial company which sells products for the home. I used simple graphics and die-cut shapes to emphasize the quality of the products. The shape of the diecut is exactly the same as the shape of the product."