April 5, 2012 | No Comments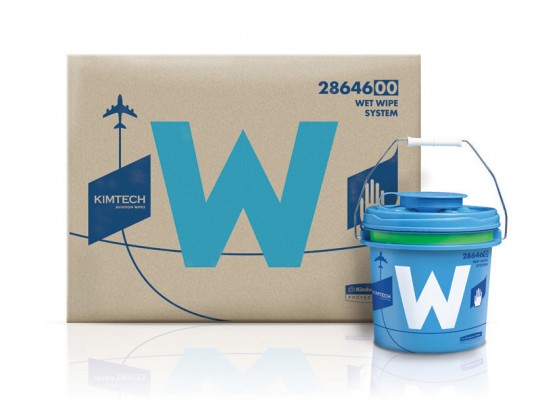 Designed by Grain Creative | Country: Australia
"Kimberly Clark Professional is the world leader in commercial grade surface preparation products. Kimtech and Wypall products service healthcare, commercial kitchen, laboratory and aviation among others. They tasked Grain Creative to review their positioning in the aviation industry and tailor products to engineers and maintenance staff working in and around aircrafts."
February 6, 2012 | 8 Comments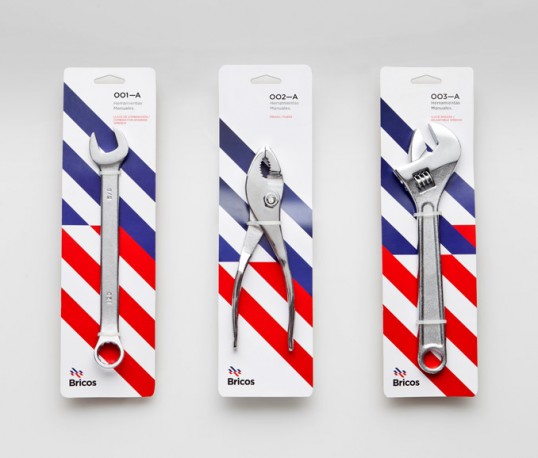 Designed by Anagrama | Country: Mexico
"Bricos, originally known as Mayoreo Eléctrico Monterrey, had a very clear goal: to stop being your typical hardware shop and become a construction material supplier that could be perceived with much more formality upon the arrival of international competitors.
In order to develop the Branding Strategy, we thoroughly researched the project commercial aspects, and we executed a deep brand diagnostic. This resulted in a solution that helps the company heighten their values such as service, honesty, responsibility, experience and kindness, all of which have been key to the company's success throughout the years.
September 15, 2011 | 9 Comments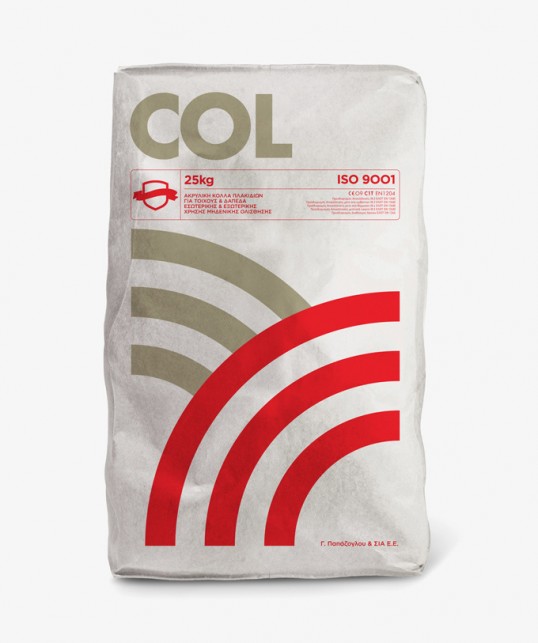 Designed by Designers United | Country: Greece
New packaging design for G. Papazoglou & Co. company, a supplier of ceramic tiles and kitchen & bathroom fixtures. These two new products are industrial acrylic adhesive mortars, ideal for the facing of vertical surfaces and flooring, with any type and size of ceramic and granite tiles."
August 21, 2011 | No Comments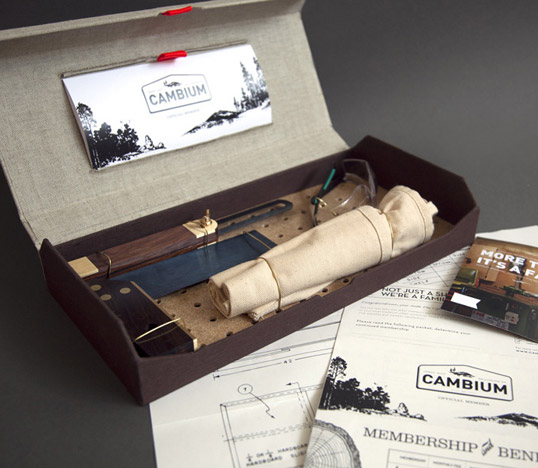 Designed by Stren Pipkin | Country: United States
"Cambium is more than a shop, its a family
Main demographic focuses on 50-60 yr male woodworkers who lives in the city but currently don"t have access to a shop. Members of Cambium pay a monthly fee to have access to industrial machines and tools. Once enrolled in the program members receive a canvas covered clam-shell box with magnetic closure and orange nylon detailing. Inside this box they will find a 4 piece kit of fine rosewood and brass tools, apron and safety glasses.
This concept focuses on 1940's muted color scheme, traditional illustrations with modern styling."
August 10, 2011 | 2 Comments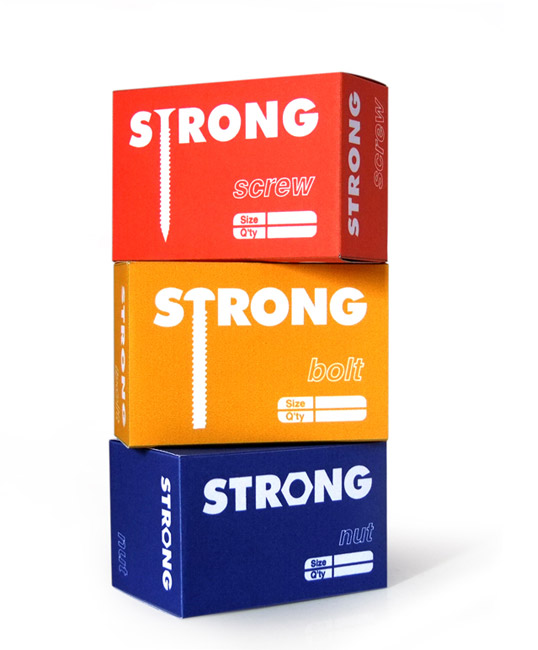 Designed by Sunnydesign | Country: China
"Bold colors make for  strong product differentiation, and one colour printing helps to keep costs low."
May 14, 2011 | 6 Comments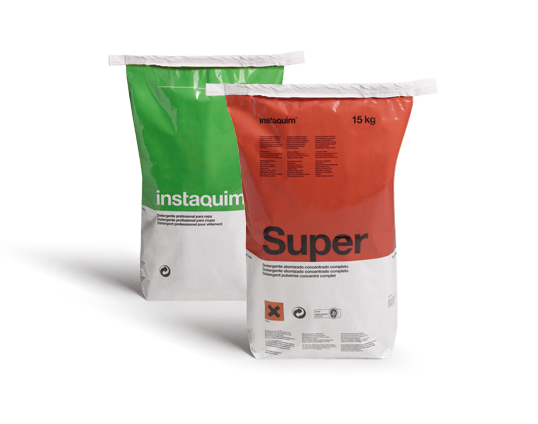 Designed by Bisgràfic | Country: Spain
"Instaquim is and industrial laundry detergent. The format and design of packaging does not renounce style in order to communicate the product's benefits."
May 3, 2011 | 4 Comments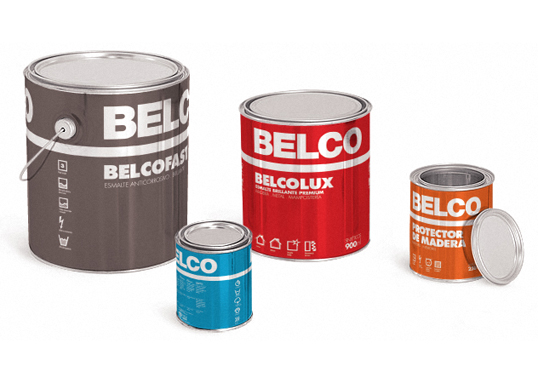 Designed by Atolón de Mororoa | Country: Uruguay
"The project involved the redesign of four lines of products for Belco. There was a need to update their image to bring it in line with their current product. We created a color identification system with a simple design that would be easily recognizable by both sellers and buyers. To highlight the properties of each product we worked in an iconography disposed in a secondary reading."
April 25, 2011 | 4 Comments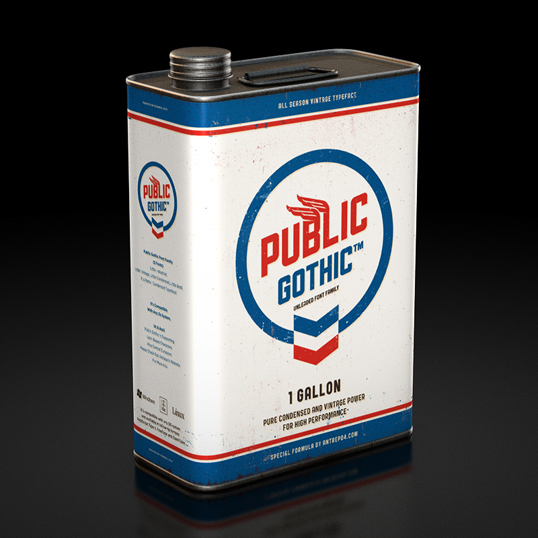 Designed by Antrepo | Country: Turkey
"Vintage metal oil cans are much better than today's plastic oil cans like many other old things! They are more powerful, more impressive and more iconic. These days, the relatively few metal oil cans that survived that familiar pattern have become collectibles. These cans not only served as containers, they also gave oil companies one more opportunity to advertise their brand name and logo. These vintage cans are also really good source for reflecting power of Public Gothic, Antrepo's condensed, vintage and industrial font family."
April 21, 2011 | 3 Comments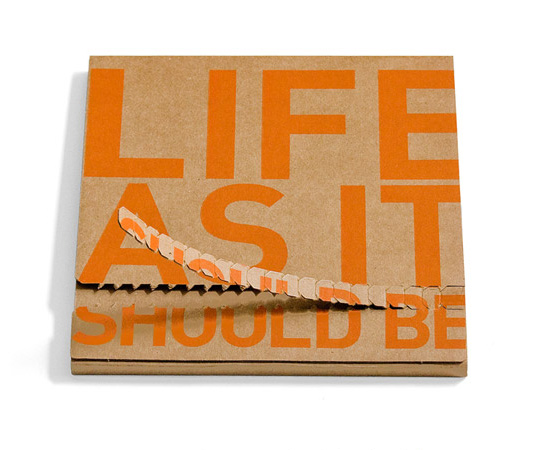 Designed by Wesley Thomas | Country: United States
"XANGO, a leading health and wellness company, needed a redesign of their Distributor Kit. At the same time they were looking to mature their brand but retain the essence of what made them stand apart. Clean lines and typography along with vibrant colors and emotive photography evoke the spirit of the tagline, "Life. As it Should Be." The cover sports an embossed logo and soft touch coating. The inside cover is also soft touch with a spot varnish pattern. The interior pages are printed on uncoated paper giving the entire piece a unique feel. This kit is often the first contact distributors/customers have with the company so it was important that the piece communicated the brand thoroughly to serve as a centerpiece."
April 17, 2011 | 1 Comment
Designed by Orontas | Country: Canada
"Orontas is fundamentally about keeping things simple and being straight forward so we wanted the aesthetic of our 2011 Spring/Summer line to reflected that.
When we entered the cycling maintenance market last year with our Bike Care Lubricant in Canada we were overwhelmed by how cluttered it was with over sized product lines; some we're toxic, some are wax, some are synthetic, some are "green". It's all confusing to the shopper who really just wants a product that will get the job done without making them feel guilty about using because of it's negative environmental impact.
Our goal was to communicate transparency, even if it meant showing product imperfections, like sediment. That's the reality of working with natural ingredients; it is what it is and the proof is in the pudding.