August 16, 2009 | 5 Comments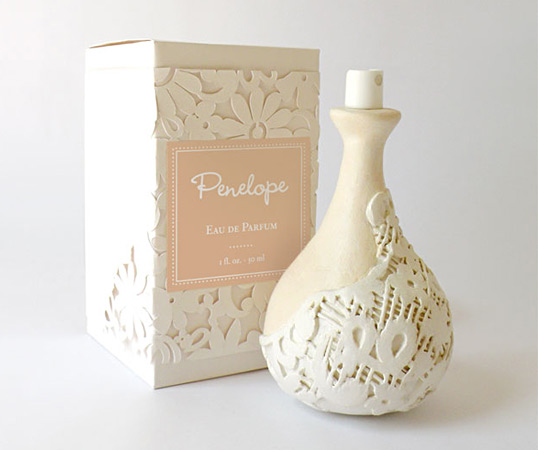 Designed by Erin Dameron | Country: United States
"The goal of this project was to create, brand and design packaging for a five piece cosmetic line. The students were allowed to choose the brands' name, direction and price point.
Penelope is a skin care line that was inspired by the retail store Anthropologie and is targeted towards women who shop there. Penelope's unique bottle designs and intricate 3-D floral detailing, created to mimic lace, merge vintage aesthetics with modern form."
July 30, 2009 | 3 Comments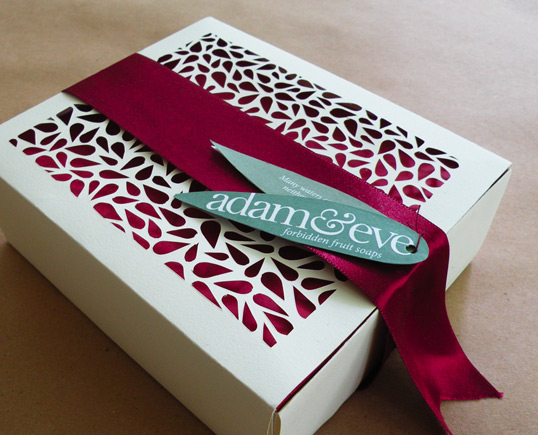 Designed by Rachel Dangerfield | Country: United States
"I saw this project from beginning to end. From carving molds for the soap shape to choosing the perfect scents, Adam & Eve Soap was born. When my professor jokingly mentioned creating a his and hers soap for some sexy bath time fun, the idea was planted. This soap would be sold near Valentine's Day and would be promoted as a gift soap. The man buys it for his leading lady, and both of them get a little something out of it (if you catch my drift). I even went as far as to choose scents that are known to be aphrodisiacs. It's a soft approach into the intimate world."
July 17, 2009 | 2 Comments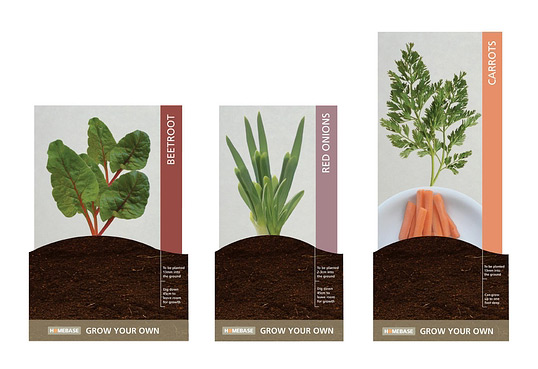 This year Turner Duckworth was the client for D&AD's Student Awards with their creative brief for Homebase. Students had to create packaging and point of sale for Homebase's 'Grow Your Own' fruit and vegetable range targeted towards novice gardeners.
July 14, 2009 | 7 Comments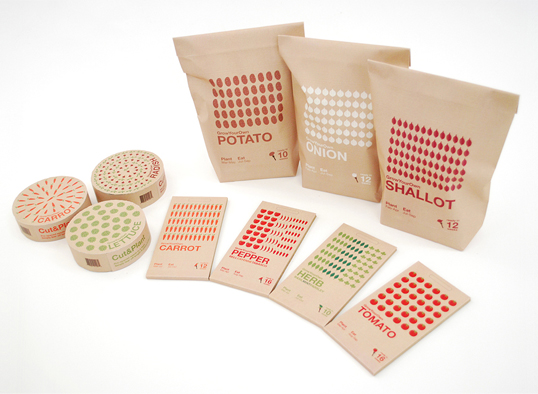 Designed by Adam Paterson and Santi Tonsukha | Country: United Kingdom
 Adam Paterson and Santi Tonsukha, students from the Royal College of Art have sent us in some images of their latest project 'GrowYourOwn', packaging for fruit and vegetable seeds for novice gardeners. This range of packaging works extremely well, the combination of clean attractive graphics with simple sustainable materials compliment how well each individual piece fulfils its purpose perfectly. Having won the 'In-Book' award for the D&AD student Awards 2009 we are eagerly awaiting their forthcoming projects.
July 11, 2009 | 1 Comment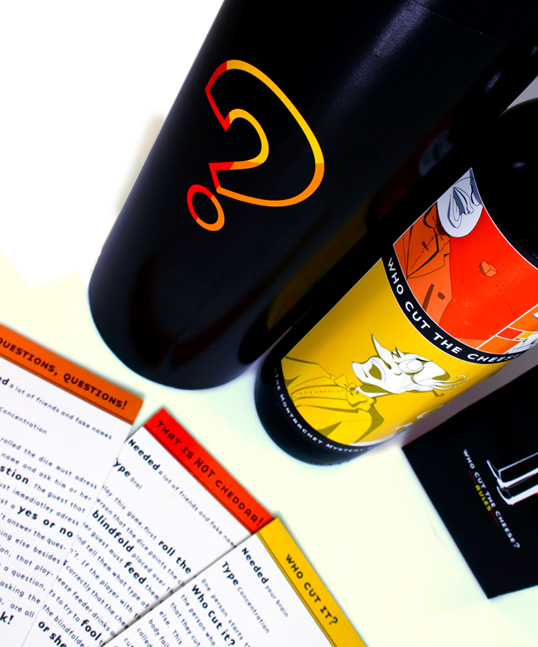 Designed by Jason Lorne Giles | Country: United States
Jason is a recent graduate of the Pennsylvania State University graphic design program.
"Who Cut The Cheese?: The Montrachet Mystery Game" is a self-promotional wine game that offers a new perspective to the wine drinking experience. The wine would be sent out to clients on Blame Someone Else Day, which is the first Friday the 13th of the year. Players would spin the wheel and choose the character card's rules that accompany each color. All characters were named after stinky cheeses and each has his/her own back story. The rules revolve around accusing people of various things or cheese/wine tasting."
July 9, 2009 | 4 Comments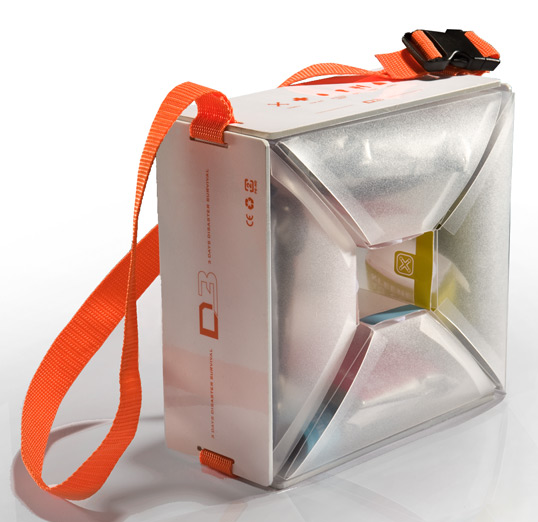 Designed by Angela Wang | Country: United States
Great work from graphic design major Angela Wang who is currently studying at Art Center College of Design.
July 2, 2009 | 2 Comments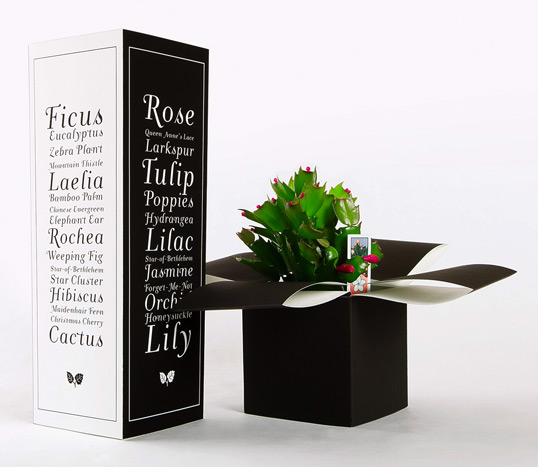 Designed by Jessica White | Country: United States
Jessica White is a student at the Maryland Institute College of Art, studying graphic and environmental design.
"Fresh Flowers: My goal was to create a sturdy and intriguing package for flowers and plants for easy transporting. The plastic wrap fresh flowers are placed in today don't protect the plant's fragility. It also doesn't support a base in which you can easily travel it from one place to another, especially in your car! I choose to make the color palette black and white not only for simplicity but to allow the colors of the flower to pop!"
June 19, 2009 | 1 Comment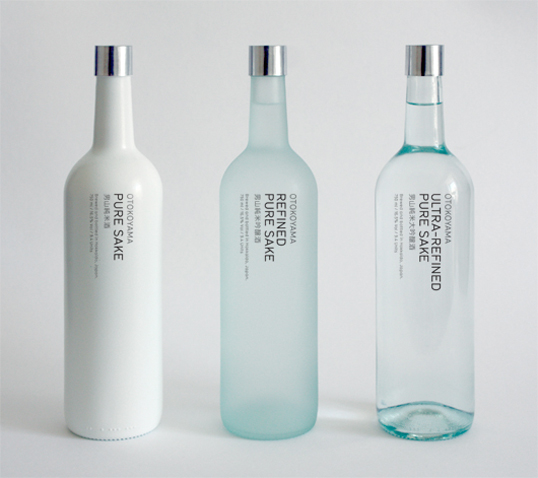 Designed by Jamie Conkleton | Country: United Kingdom
Beautiful packaging concepts from this recent graduate.
"The aim of this project was to produce a simple range of sake aimed at a western audience. By limiting the range to the three basic varieties and eliminating the confusing Japanese terminology my intention was to make it as clear as possible. To produce the different grades of sakes the rice grain is polished to remove the proteins and oils from its exterior. The more the rice is polished the better the outcome. This process of refinement is high-lighted through the decreasing opacity of the bottles."
May 25, 2009 | 5 Comments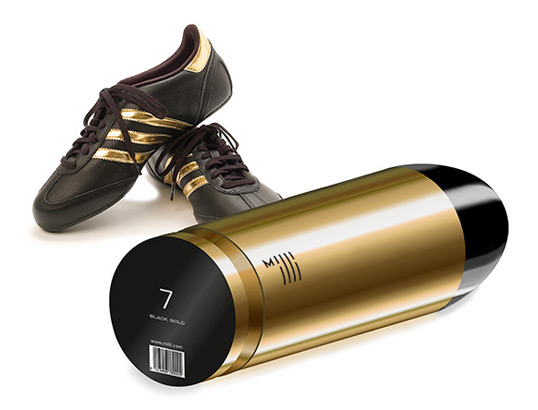 Designed by Jenny Kim | Country: Canada
Recent Capilano University graduate Jenny Kim sent in one of her projects.
"The name Milli is short for 'millimeters,'  the unit that measures the size of bullets. It is also short for 'millisecond,' which is often the margin of victory in a foot race. The shoe is placed inside a bullet-shaped box, a symbol of power and speed."
May 10, 2009 | 2 Comments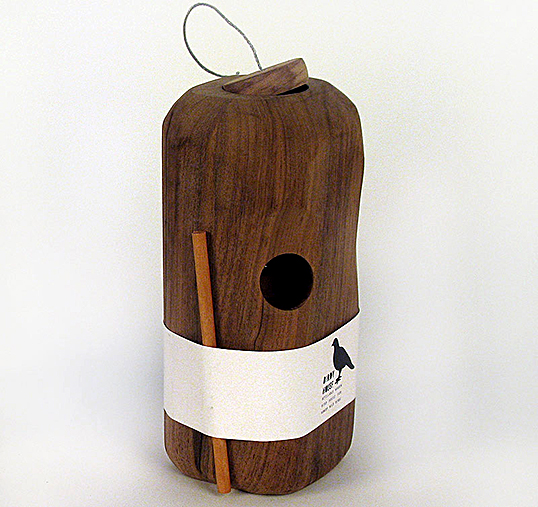 Designed by Azul Amuchastegui Bari | Country: Canada
"Azul's concept turned out to be both an object and a simple packaging to wrap pieces together. The walnut bird perch is separate to the seeds container and wrapped with a simple belt of paper. The food is available in a nice bird shape widowed box."